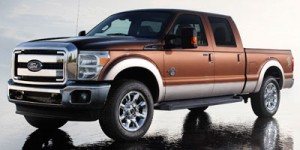 A majority of those top long-lasting vehicles are American, and the Accord, Camry and F-150 fall outside the top 10.
There tends to be two types of car owners in this world, those who want their cars to run as long as they can, and those who anticipate switching cars every 2-5 years and care less about seeing the odometer hit six figures.  If you fall into the first group then one of the most important aspects of buying a new or used car is data on the longevity of the vehicles.
"Many of today's car owners like to see how far they can take their cars, whether it be for financial reasons or based on principle," Phong Ly, co-founder and CEO of iSeeCars.com said. "And, unlike many cars from the 20th century, there are a variety of vehicles built these days that are made to – and will - go the distance."
iSeeCars.com decided to see which cars are standing the test of time by doing an analysis of 30 million cars for sale on iSeeCars.com.  The study did have some surprising results for long-lasting makes and models.
The vehicles that came out on top of iSeeCars.com's study were pickup trucks and SUVs, with the Ford F-250 hitting number one on the list. What may come as a surprise is that models with a reputation for longevity, such as the Honda Accord, Toyota Camry and Ford F-150, fall outside of the top 10.  Even though these models rival the top contenders in terms of sheer numbers of vehicles with high mileage, they fall behind in terms of percentages due to their own popularity.
Top 20 Longest Lasting Vehicles
There are some thoughts around why only trucks and SUVs made the top 10 longest-lasting vehicles in iSeeCars.com's list. First, some trucks are used as work trucks and are perhaps better maintained.  According to iSeeCars.com's analysis, trucks are driven longer.  They have an average mileage of 90K miles, 20% or 15K more miles than the average mileage of a car (car as defined by a vehicle that is not a truck, SUV or minivan).
Another thought is, in knowing that workers depend on trucks to last – and use them longer than cars, truck manufacturers are building trucks to go the distance. Perhaps they are competing against each other to have the longest-lasting trucks. They often use durability and longevity to market trucks, with a Chevy tag line asserting that its trucks are the "longest-lasting, most-dependable" or Ford says, "Built Ford Tough."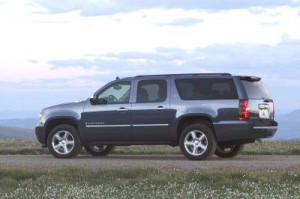 SUVs could hit high miles as they may be the vehicles of choice for parents and used more frequently than sedans or coupes to drive kids around or to take on vacations.
When looking at the list of longest-lasting cars without pickup trucks, there's a fairly balanced mix of American and Japanese vehicles in the top 10 list. Toyota models take two of the top six spots and the Honda Accord and Subaru Legacy come in toward the end.
Top 10 Longest Lasting Vehicles (excluding Trucks)
Another somewhat surprising piece of information that came from the study was a lack of representation from high-end European car models, such as BMW or Mercedes. One reason for this could be consumers looking to put high miles on a car may shy away from these vehicles because of potentially high maintenance and repair costs.  Or, perhaps consumers are treating these high-end cars a little better and driving them less. iSeeCars.com data shows, on average, a Mercedes car has 64K miles on it, which is over 10K miles less than the average car.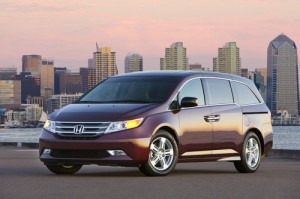 In further narrowing down the list of long-lasting vehicles to exclude trucks and SUVs, not surprisingly, almost all of the vehicles in the top 10 list are Japanese cars, with the Honda Accord in the number one slot.  The Ford Taurus stands out in the group as being the only non-Japanese car in the list.  Shoppers should note that the Honda Odyssey is a long-lasting minivan, and the Subaru Outback is actually the only wagon represented on the list.
Top 10 Longest Lasting Cars (excluding SUVs and Trucks)
Methodology:
iSeeCars.com analyzed 30 million used cars listed on iSeeCars.com over the last year and studied the vehicles with models years between 1981 to 2010 and those with over 200K miles on the odometer.  For each vehicle model, the number of 200K mile cars as a percentage of the total number of vehicles listed for the model was calculated; the number was then used to rank each model.
About iSeeCars.com: iSeeCars is a car search engine that helps consumers find the best deal by providing key insights and analysis about each used car.  The proprietary iSeeCars algorithm ranks cars by calculating an overall score based on analysis of the car's condition, history, negotiability, price and the seller. Based in the Boston area, iSeeCars was founded by former TripAdvisor and SAP developers and executives determined to improve the used car shopping experience for consumers.