Pickup trucks have soared in popularity in recent years, and have long been the best-selling vehicles in the U.S. Whether you want a workhorse, a family vehicle, or a combination of the two, you can find a pickup truck to suit your needs.
While the average price of a used car in 2019 was nearly $21,000, there are a number of reliable pickup trucks that can be found below this average and within the $20,000 price point.
Finding the right used vehicle can be tricky. So how can you find a quality pickup truck within your budget? Finding a reliable used pickup truck that has already taken most of its depreciation hit is a wise purchase decision. We've done the important research for you and put together a list of the longest-lasting used pickup trucks for sale under $20,000.
Best Used Pickup Trucks Under $20,000
The
used trucks
on our list are between five and nine-years-old and are in ascending order of how they rank on our analysis of the
longest-lasting cars
that are most likely to last for 200,000 miles. If you drive close to the average mileage per year, these used pickups are the most likely to last for at least 15 years, which means that they can still have a lot of life left with the right maintenance and care.
Best Used Pickups Under $20,000 - iSeeCars
Rank
Pickup Truck
% Over 200,000 Miles
Average Towing Capacity
Average Used Car Price

1

2013

Honda Ridgeline

3.0%

5,000

$18,613

2

2011

Toyota Tundra

2.9%

9,289

$18,193

3

2011

Toyota Tacoma

2.5%

4,779

$17,357

4

2013

Chevrolet Silverado 1500

2.0%

7,063

$18,216

5

2013

Ford F-150

1.9%

7,553

$19,835

6

2013 Nissan Titan

1.8%

8,874

$18,119

7

2013

GMC Sierra 1500

1.7%

7,089

$19,248

8

2013

Ram 1500

1.1%

5,875

$18,373

9

2015

Nissan Frontier

0.9%

5,830

$16,685

10

2015

Chevrolet Colorado

0.8%

3,589

$19,653

11

2011 GMC Canyon

0.8%

4,900

$12,407
#1 Honda Ridgeline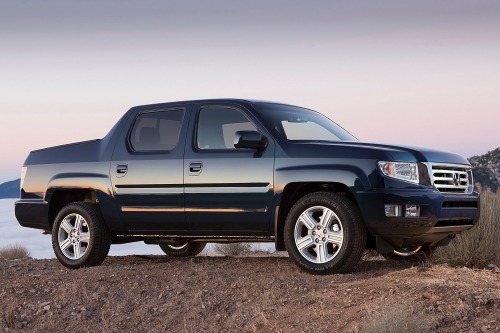 When it comes to reliability and drive quality, the Honda Ridgeline leads the pack of used pickup trucks. The Honda Ridgeline's unique unibody design gives it the function of a pickup truck with the handling and refinement of a car. This compact pickup truck is desirable for light-duty towing with a towing capacity of up to 5,000 pounds, which is in line with its more "trucky" competitors. It has a 3.5-liter, 250-horsepower V6 engine that offers a smooth ride. The Ridgeline comes standard with many features that other base models compact trucks don't provide, like cruise control, a power sliding rear window, and a rearview camera. Dual-zone automatic climate control, Bluetooth, navigation, and a sunroof can be found on higher trims.
The Honda Ridgeline is ideal for drivers who want a reliable and comfortable truck for occasional hauling, though its off-road capabilities don't match its body-on-frame competitors. It's also a suitable minivan alternative for families that require a lot of cargo space. A 2013 used Honda Ridgeline can be found for an average price of $18,613.
#2 Toyota Tundra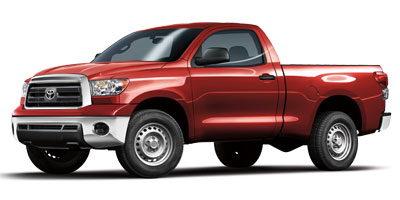 Ranked second is the full-size Toyota Tundra, which is a capable hauler backed by Toyota's reputation for reliability and durability. The Tundra comes standard with a V6 engine, but two more powerful V8s are available, including a 4.6-liter and a 5.7-liter. The pickup has a towing capacity of up to 10,400 with its most powerful engine, while the base V6 achieves an EPA estimated 16/20 mpg city/highway, which is above average for full-size pickups. The Tundra comes in a variety of configurations, including a regular cab that seats three, and a two-row extended cab (or access cab) and crew cab (or double cab) that seats up to six. The Tundra does not have many standard features, but heated and ventilated front bucket seats, a backup camera, a power tilt telescopic steering wheel, and a power moonroof are available on higher trims.
A 2011 used Toyota Tundra for sale can be found for an average of $18,193.
#3 Toyota Tacoma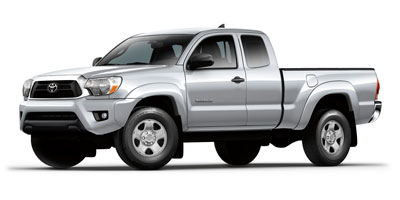 The Toyota Tacoma midsize pickup ranks third. The Tacoma earns the title as the Best Midsize Truck for 2021. The Tacoma is offered in many configurations with a standard 2.7-liter four-cylinder engine and a 4.0-liter V6 is available on higher trims. It's available drivetrains include front- or four-wheel drive, and it has a maximum towing capacity of 6,500 pounds. Its regular cab fits three, the extended cab seats four, and the crew cab seats six.
The versatile Tacoma offers a comfortable ride that is suitable for a daily driver, while also having the capability to haul heavy loads. A 2011 Toyota Tacoma for sale costs an average of $17,537
#4 Chevrolet Silverado 1500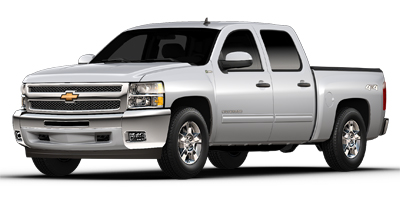 Ranked fourth is the 2013 Chevrolet Silverado full-size truck. The Chevy Silverado is a workhorse with a towing capacity of up to 10,700 pounds and capabilities that appeal t those who value function over luxury.
It has four engine options, including a 4.3-liter V6, a 4.8-liter V8, a 5.3-liter V8, and a 6.2-liter V8. While rear-wheel drive comes standard; four-wheel drive is also available. The base engine is comfortable for daily driving, but the V8 is more suited for heavy loads. The Silverado comes in three body styles, including regular cab, double cab, and crew cab, and has five trims: (WT, LS, LT, XFE, and LTZ). The 2013 Chevrolet Silverado 1500 for sale costs an average of $18,216.
#5 Ford F-150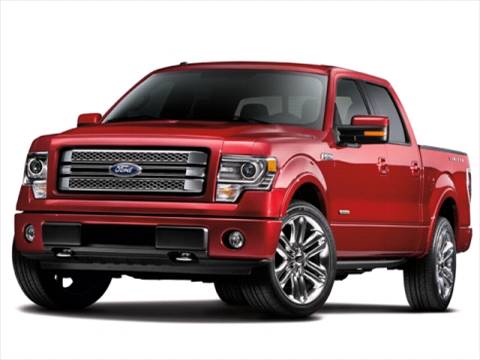 Ranked fifth is the full-size Ford F-150 from the 2013 model year. The Ford F-150 has several engine choices, starting with a base V6 available with twin-turbocharged ecoboost and a 6.2-liter V8. The F-150 can tow up to 11,300 pounds, which is the most in its class. It also has class-leading fuel economy.
The entry-level Ford F-150 offers few frills, but available features include power windows and door locks, an auxiliary audio input, cruise control, the voice-activated SYNC system, an 8-inch touch-screen infotainment system, dual-zone automatic climate control, navigation, and a moonroof.
The Ford F-150 comes with a wide selection of trim levels, including entry XL, the sporty STX, the well-equipped Ford F-150 XLT, the FX2 and FX4 off-roaders, the luxurious Lariat, the King Ranch featuring chrome wheels, the extreme off-road Raptor and the top-of-the-line Platinum and Limited models.
The Ford F-150 has been the best selling vehicle in America for nearly 40 years due to its capabilities as a work truck. A 2013 Ford F-150 for sale costs an average of $19,835.
#6 Nissan Titan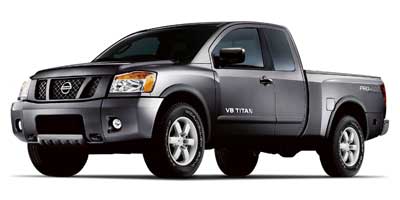 The 2013 Nissan Titan ranks sixth. The full-size truck differs from its competitors in that it's only available with a V8 engine. It rides comfortably and can tow up to 9,500 pounds when properly equipped. One special feature is that its front passenger seat can fold flat and can be used as a desk or work area. Available features for the 2013 Titan include power windows, mirrors and door locks, Bluetooth, dual-zone automatic climate control, a rearview camera, navigation, a rear-seat entertainment system, leather upholstery and heated front seats. A 2013 used Nissan Titan for sale costs an average of $18,119.
#7 GMC Sierra 1500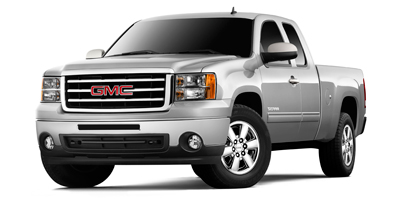 The GMC Sierra 1500 ranks seventh. It shares a platform with the fourth-ranked Silverado 1500, but is a more upscale version. It offers the same engine choices and towing capacity, and differs with its higher-end cabin materials. It also offers more luxurious trims with its top-of-the-line Denali version that comes with an AWD system, leather upholstery, heated and cooled front seats, rear parking sensors and an EZ-lift locking tailgate.
Three FlexFuel engines are available on both the Sierra 1500 and the Silverado. These provide drivers with the fuel choices of E85 ethanol, gasoline or a combination of both.
If you want a sophisticated yet capable hauler, the 2013 GMC Sierra is a fine choice. A used 2013 GMC Sierra 1500 for sale costs an average of $19,248.
#8 Dodge Ram 1500 Pickup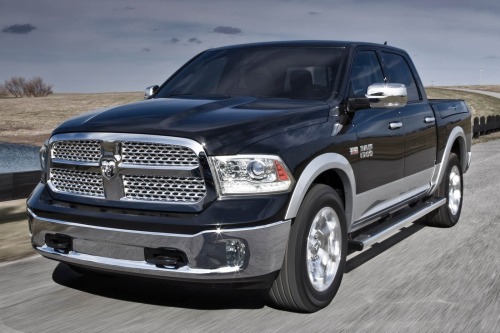 The Ram 1500 pickup ranks eighth. It's 2013 version was updated to include a new V6 engine and eight-speed automatic transmission. The Ram 1500 also includes two available V8 engines, a 4.7-liter and a 5.7-liter. With the base V6 engine, the 2013 Ram 1500 gets above-average MPG for its class at 17/25 city/highway. It also has one of the nicest interiors in the full-size truck category, featuring high-quality materials and the user-friendly Uconnect interface.
The 2013 Ram 1500 comes with six trims: Tradesman, SLT, Sport, Laramie, Laramie Longhorn and Laramie Limited. Special packages are also available that bring features offered on higher trims to the lower trim versions of the Ram 1500 These include the Outdoorsman and the Big Horn which bring features like tow hooks, two-tone paint, and fender flares along with special badging and trim. A 2013 used Ram 1500 can be found for an average cost of $18,373.
#9 Nissan Frontier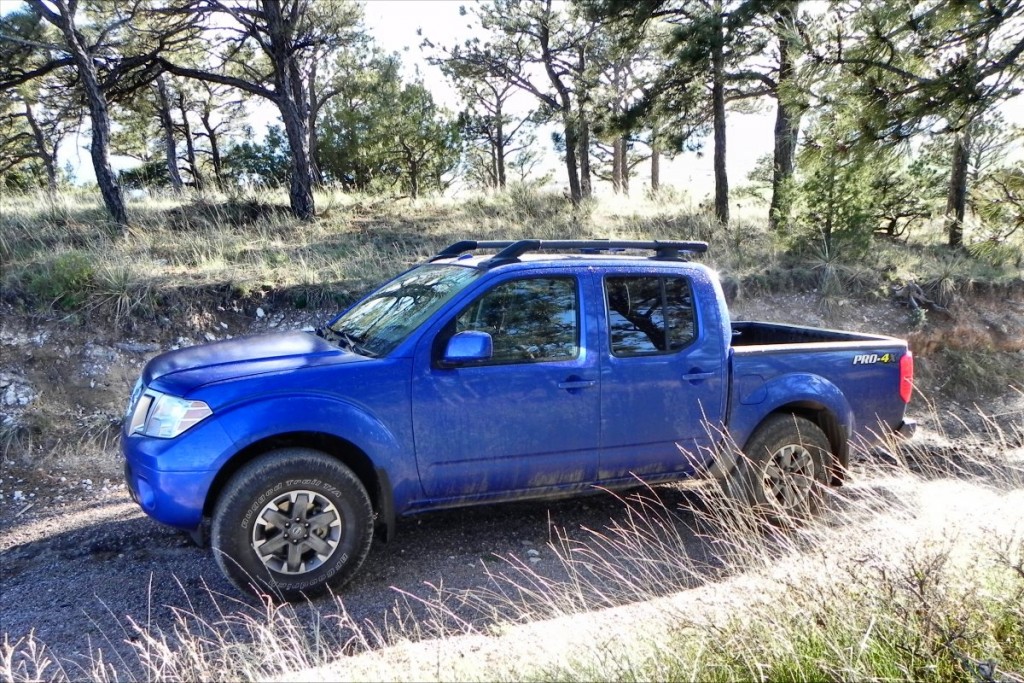 The 2013 Nissan Frontier compact pickup ranks ninth and is the most affordable compact pickup in its class. The Frontier comes standard with a four-cylinder engine, with a more powerful V6 also available. The Frontier provides sharp handling and a comfortable ride. It can tow up to 6,500 pounds and has available features including dual-zone automatic climate control, Bluetooth, a rearview camera, leather seats, heated seats and navigation. A 2015 Nissan Frontier for sale costs an average of $16,685.
#10 Chevrolet Colorado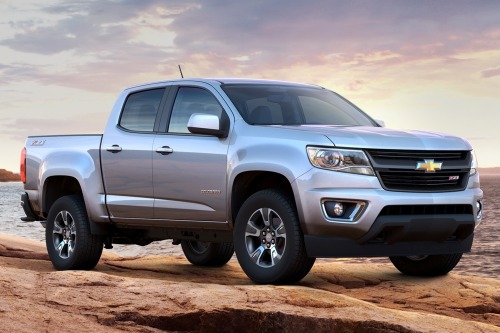 The 2015 Chevy Colorado compact pickup ranks tenth. The Colorado is praised for its smooth ride and powerful engine choices. Its base model comes with two seats and has a four-cylinder engine, a manual transmission, and rear-wheel drive. Higher trims add a rear seat and a more powerful V6 engine as well as features including a touchscreen infotainment system, heated seats, shock absorbers, tow hooks, and fog lights. A 2015 used Chevrolet Colorado costs an average of $19,653.
#11 GMC Canyon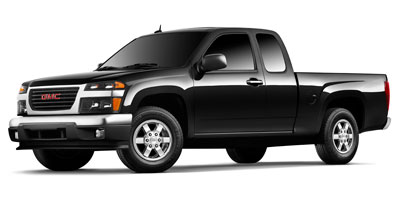 Rounding out the list is the 2011 GMC Canyon. Because the Canyon took a hiatus for the 2013 and 2014 model years, only a 2011 version falls below the $20,000 mark on average. The Canyon is the more upscale variant of the Chevrolet Colorado. The 2011 Canyon comes with a base four-cylinder engine, but a V6 and V8 are also available. The Canyon has a towing capacity of 6,000 pounds with its V8 engine. It comes standard with a basic stereo and Bluetooth, and available features include, front bucket seats, power windows, locks and mirrors and front heated power-adjustable seats. A 2011 used GMC Canyon comes well below the $20,000 mark with an average price of $12,407.
Bottom Line
When it comes to buying
used trucks
under $20,000,
a reliable
pre-owned
pickup that's proven to last will save you a lot of money versus purchasing a
new one
. Reliability is especially important as these older
used trucks
will likely not be protected by a
warranty
. When buying a used pickup from a
dealership
or private seller, it's recommended that you get a vehicle history report and have it inspected by a trusted mechanic. You can also refer to the iSeeCars
VIN Check report,
which will provide you with all the information you need to make a smart car buying decision.
More from iSeeCars:
If you're interested in a
new car
or a
used car
, be sure to check out iSeeCars' award-winning
car search engine
. It uses advanced algorithms to help shoppers find the best car deals across all
pickup trucks
from light duty to
super duty
, and provides key insights and valuable resources, like the iSeeCars
free VIN decoder
. Filter by make, model,
interior color
,
exterior color
, price,
fuel type
, and special features to find the best deal on your next vehicle.