We've covered some of the very best All-Wheel Drive (AWD) vehicles here at Iseecars.com; but that hasn't necessarily given us a deep look into which manufacturers make the best all-wheel drive systems. Just the nuts and bolts drivetrain that powers all four wheels, its performance, and its reliability; that's all. Granted, some of the best all-wheeled vehicles will be made by the following manufacturers, that's inevitable, but these are the manufacturers who are placing the best AWD systems into their vehicles, ranked regardless of what other amenities, values, or qualities the vehicles possess. These are simply the manufacturers who put themselves on the map by offering the best AWD systems available.
1. Audi
Audi's Quattro system was derived from the Volkswagen Group's early development of four-wheel drive systems during the Second World War. It is now in its sixth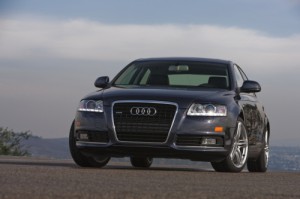 generation of production, premiering this new generation in the 2010 Audi RS5. The fifth generation debuted "torque vectoring," which allowed the dynamic allocation of torque across the rear axle. The sixth generation takes that technology a step further. It features a new "Crown Gear" differential, which allows up to 70% of the torque to be distributed to the front wheels and up to 85% to the rear wheels as needed. It also gives the vehicle's computer better control over what happens in traction-slip situations, when cornering, and braking. When you've been doing it this long, you're bound to be the best.
2. Subaru
Subaru claims that it has taken nearly 40 years to perfect, but they seem to have perfected their Symmetrical AWD system. By not having the extra driveshaft that comes with a FWD-based or RWD-based all-wheel system, the Symmetrical system is more efficient in its dispersal of energy. Having a more efficient system means better handling, acceleration, and control. Basically, the Subaru system feeds power to the wheels with less components and re-routing of power than any other AWD system. This can provide better vehicle balance, quicker response to traction loss, and more dynamic acceleration, without the waste of energy with all extra equipment.
3. Acura
Designed and engineered at Honda Motor Company, the Super Handling-All Wheel Drive (SH-AWD) system for Acura allows torque to be continuously distributed in a ratio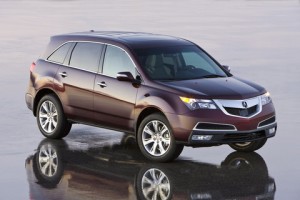 of 70% front/30% rear, or vice versa depending on traction needs. It also allows dispersal of up to 90% of the available torque to be transferred to the front wheels during normal cruising, allowing for front-wheel drive control in normal operation, as well as up to 100% of the torque transferred to the rear axle and applied to either rear wheel as needed depending on conditions. This is another system that can help the driver in the event of traction slippage.
4. Toyota
Toyota's Active All-Wheel Drive system, while not the absolute best system on the market today, does a very nice job on certain Toyota vehicles like the Sienna and the Venza. It improves handling, especially on cornering in inclement weather, and improves acceleration on both vehicles, as well as all others it comes equipped on. Coupled with the new electric power steering, it provides ample feedback to the driver and controls slippage by distributing torque to the front or rear axle as needed. Many AWD systems today do this very same task, but not many exhibit the connected feeling between system and vehicle that Toyota displays.
5. Porsche
It's hard to leave Porsche off this list. There may be other systems out there which can outperform the Porsche AWD system in weather and severe road conditions, but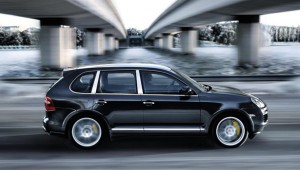 Porsche was a pioneer in AWD for sports cars, earning them at least a stake in the top five. The new AWD system is set up the same way as several other current leaders in this area, with torque distribution management, otherwise known as Porsche Traction Management, that distributes torque to the necessary wheels whenever slippage is detected. That, and Porsche's exemplary record for superior handling, make them a leader in sports-car AWD engineering.