Best New and Used Crossover SUVs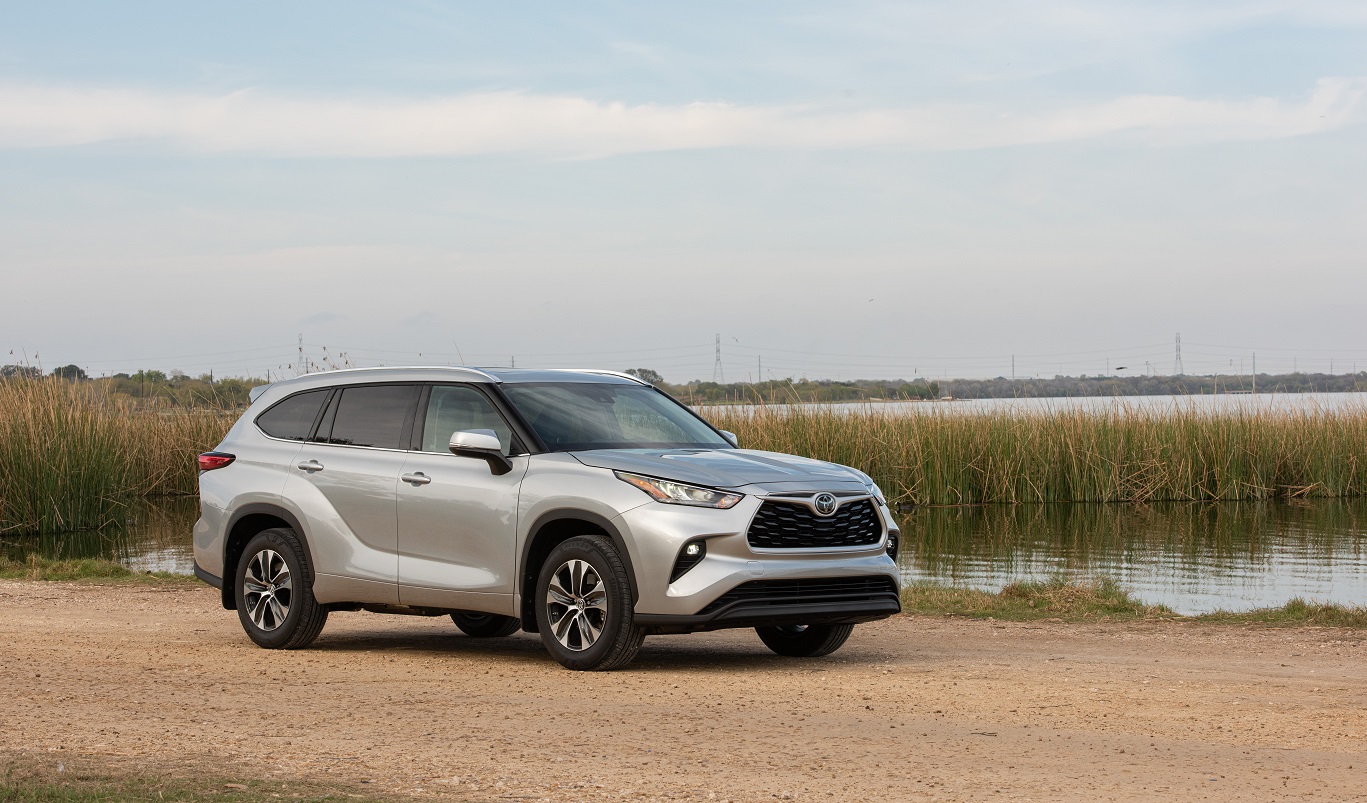 The crossover concept has recently spread like wildfire among automakers and consumers. The body style has toppled the sedan in popularity, and that explosive growth shows no signs of slowing. A slew of crossovers is sure to be on the automotive horizon.
With all the hype surrounding these vehicles, and the sheer variety of crossovers available, it seemed appropriate to highlight the best crossovers out there. To do this, we combed data regarding cargo space, gas mileage, prices used and new, and long-term reliability based on iSeeCars' longest-lasting cars data.
Armed with our data, we were able to make some sense of the crossover world as it stands today. First, though, a primer: what exactly is a crossover ?
What is a Crossover?
This is a common question among buyers, especially those also considering traditional SUVs. We have explained the differences between a
Crossover vs. SUV
to help buyers decide which vehicle is best for them. But in short, a few notable distinctions separate the crossover from other vehicular forms.
As the name implies, the crossover is a cross between two vehicle types. It is built on a car platform but has the ride height and styling of an SUV . The result is a vehicle with ride and handling attributes reminiscent of a sedan, but with the practicality and commanding seating position of an SUV.
Crossovers also typically use smaller engines like turbocharged four-cylinder engines or small V6 engines, rather than big V8s that are common in SUVs. That makes the average crossover more efficient than a comparable SUV, though they typically lack off-roading capabilities.
Rounding out the crossover package is the widespread availability of all-wheel drive and three-row seating, though not every crossover offers these features. Subcompact and compact crossovers can't offer three rows due to space constraints, and all-wheel drive is not yet common in those two segments either. But these two hot features can be found elsewhere as standard or for a small upcharge. Crossovers remain a popular choice for consumers on the hunt for the best AWD cars available.
Space, efficiency, comfort, and practicality, all rolled up into one vehicle. That's the draw of the crossover, explaining why so many are willing to leave sedans and SUVs for these all-purpose, all-weather haulers.
Most Reliable Crossovers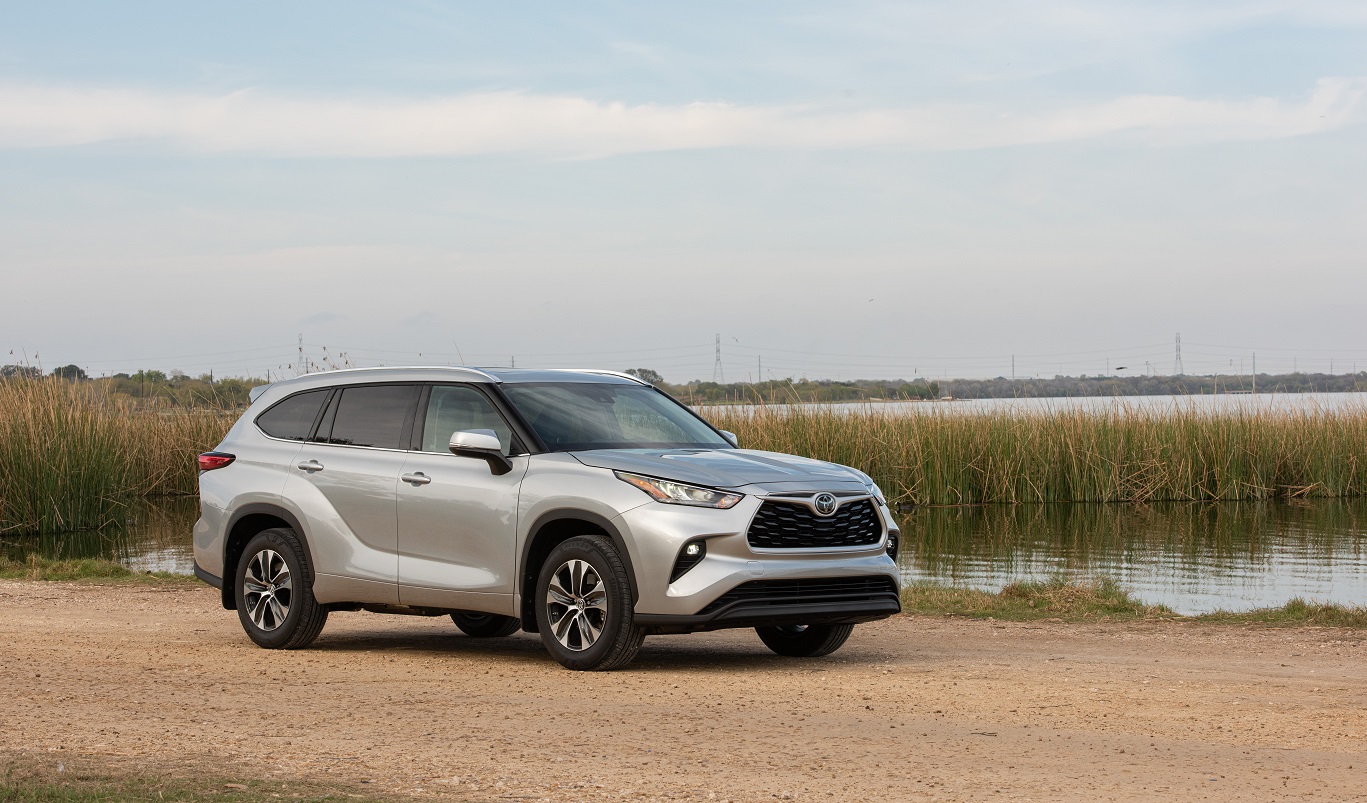 After combing through our data, we were able to determine the 10 best overall crossovers. This top-10 list does not take into account the particular segment or type of crossover; it is rather the 10 best of all crossovers. We get more specific further along in this article, ranking crossovers by particular attributes (efficiency, luxury, sportiness, etc).
All crossovers are ranked primarily by iSeeCars longest-lasting cars data percentages, which is the percentage of each make and model that were sold with more than 200,000 miles. For reference, the segment average is 0.90 percent.
Without further ado, the top ten crossover SUVs:
The Toyota Highlander takes first and fourth on this list. The Highlander Hybrid is a known winner, with proven reliability and gas mileage that is excellent for its segment. The fuel-saving tech doesn't come cheap, however, as the used prices of the Highlander Hybrid remain higher than anything else on this list. Also factoring into the higher average prices is lower depreciation, due to the desirability and relative rarity of the Highlander's hybrid variant. Both are among the best three-row SUVs on the market.
In between the two Highlanders can be found the Honda Pilot and its upmarket cousin, the Acura MDX. Both are large, 3-row crossovers with a plucky V6 under the hood and plenty of cargo and passenger space. Like the Toyotas, these two Honda products - Acura is built by Honda - enjoy a well-earned reputation for lasting a long time and aging with grace. Interestingly, a 3-year old MDX costs less than an equally old Highlander Hybrid. The MDX won't be as efficient as that Toyota, but it will be much more luxurious and refined.
The first American vehicle to appear on this list is the Dodge Durango. The Durango nameplate was for a long time affixed to an SUV; only in the past eight years has it been used on a crossover. Through all the years, the Durango has been a tough, long-lasting machine, which the data attests to. It is also the most sporty hot-rod of all the choices presented here, with up to 470 horsepower on tap. The only thorn here is crashworthiness, with just a four-star safety rating from the NHTSA.
Next up is the Honda CR-V. This stalwart crossover is one of the original members of the species, having made its American debut back during the 1997 model year. All that time it has remained affordable and comfortable, and along the way it has picked up a reputation for being reliable and well-built. The result of this is especially strong resale value, highlighted by the $22,634 3-year old price, which is higher than most small SUVs.
The Mercedes-Benz M-Class could be the most surprising contender on this list. Now known as the GLE and previously known as the ML-Class, the M-Class is the first iteration of the Mercedes crossover, which, like the CR-V, also debuted in the late 1990s. It was the first Mercedes vehicle to offer luxury accomodations in an SUV-like product, marrying high-quality materials with 38 cubic feet of rear cargo space. It gets a five-star crash-test rating as well, another reason to laud this old Benz.
The Hyundai Santa Fe is another class standout. The classic Hyundai value play is here and accounted for, with used models of this three-row crossover typically trading for less than $22,000. It is spacious, fairly efficient, and gets over 20 mpg combined. A five-star crash rating and lots of standard safety features should ease any concerns regarding safety.
Like the Durango, the Ford Explorer was once a bona-fide SUV, but has since transitioned into a crossover. This Ford has been a top seller regardless of its technical classification, and for good reason - it is reliable, spacious, and affordable. Despite pricey new vehicles, three-year-old used examples remain less than $27,000 on average, and all Explorers have a 5-star safety rating.
Finishing our list is the Nissan Pathfinder. It too was once an SUV, but a crossover variant is what's on sale today. It is cheap for what it is, and boasts ample space for seven. Its 22 mpg combined is surprisingly efficient for something that can tow an impressive 5,000 pounds.
Best Hybrid Crossovers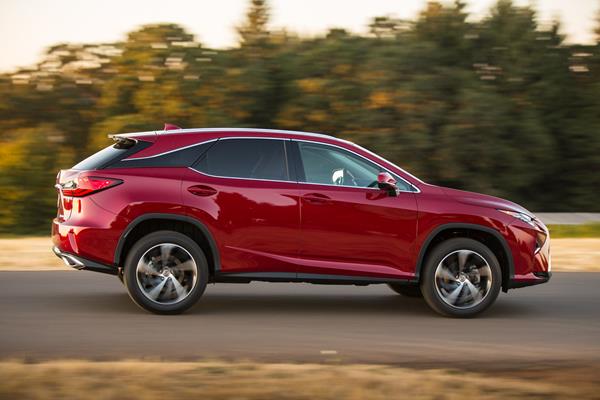 There are hybrid crossovers for drivers who want more fuel-efficiency but aren't yet ready or able to make the leap to a fully electric version. We've found the top three.
It should be no surprise that the Toyota Highlander Hybrid is number one amongst hybrid crossovers. Besides having a decade head start in getting to market among hybrid crossovers, the Toyota does it all: seats seven, saves gas, and hauls plenty of cargo. There's 13.8 cubic feet with all three rows in place, or up to 84 cubes with the rear two rows folded down. It might be pricey, but there's few other crossovers that are so well rounded.
Second place is the Volkswagen Touareg. The Touareg was VW's moonshot, a full-bore luxury SUV with an appropriately lofty price tag. It offered numerous luxury features and active-safety assists, and for a few years in the mid-2010s a hybrid model was also on the table. The hybrid variant was unfortunately not the most efficient of its kind, getting just 21 mpg combined. But that was still better than the standard Touareg, and remains another good reason among many to keep this distinguished but modest crossover on your short list.
Third goes to the Lexus RX450h. The hybridized Lexus is a best-of-both-worlds scenario: the hushed, traditional luxury of the Lexus RX with the efficiency of a smaller, lighter vehicle. It gets up to 30 mpg combined, offers an available third row. 3-year old used models sell for less than a new Highlander Hybrid, making it a very tempting option for buyers who don't need a third row.
Best Luxury Crossover SUVs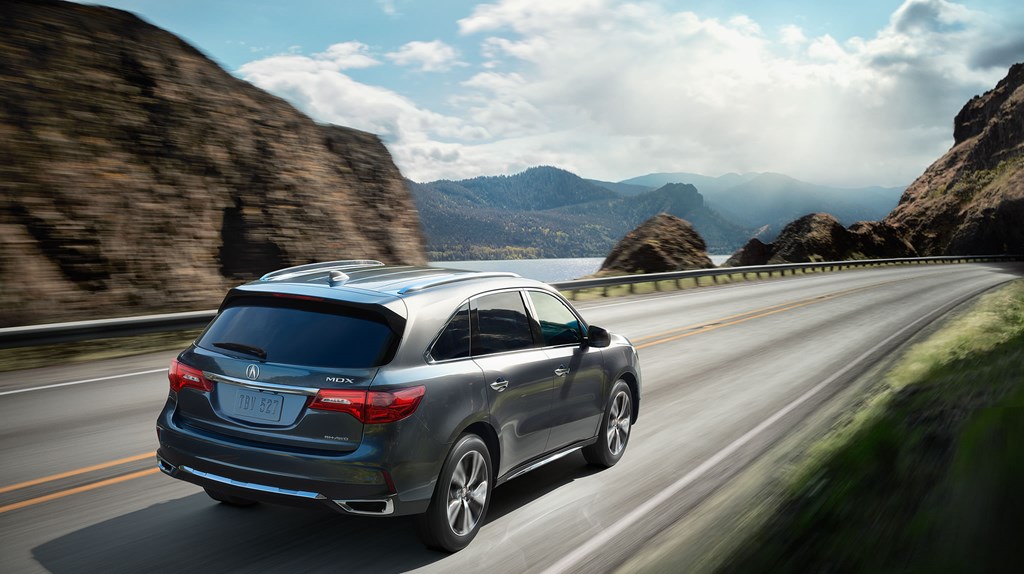 Are you looking for a crossover with more sophistication than a mainstream model? Here are the best luxury crossover SUVs:
At first blush, the Lincoln MKT Town Car might see like a bit of a dark horse in this comparison. How did an unpopular Lincoln crossover nab the top spot among luxury crossovers? It's due to how long-lasting it has proven to be: a full 2.00 percent of used models had more than 200,000 miles on them at the time of sale. That's double the segment average.
It must be noted that the Town Car variant of the MKT was marketed towards fleets looking to replace their old Town Car sedans after Lincoln phased that model out of production. Fleet operators generally run their vehicles long and hard, racking up heavy mileage. The MKT Town Car earns its excellent long-lasting record due to these commercial buyers. We did not rank it on our initial list due to its unique status, but it deserves mention here, as it is a bona fide luxury crossover, with plenty of standard features to coddle occupants. It is still sold today in a facelifted form that's now called the Nautilus.
Second place is the Acura MDX. As noted previously, the MDX is related to the Honda Pilot, another proven crossover when it comes to longevity. The Acura offers opulent appointments at a price that undercuts some similarly-sized luxury options. Gas mileage is the best among our top three luxury contenders, and there's plenty of storage, including nearly 15 cubic feet behind the third row.
The Mercedes-Benz M-Class has also been discussed. These luxury crossovers bring the elegance of a Mercedes sedan into the crossover realm, and that means there's plenty of room for extravagant options and powertrains. Older models are more tame, but the new, related GLE offers up to 603 horsepower in AMG63 trim. Stick with the smaller engines and gas mileage remains a decent 20 mpg combined.
Crossovers with the Best MPG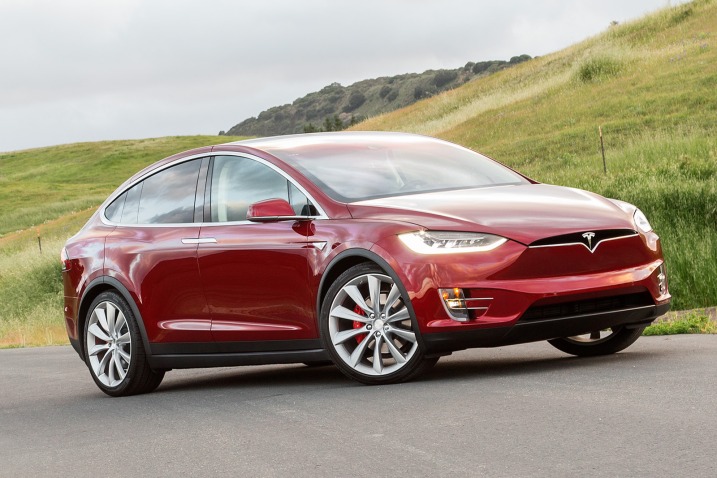 Electric crossovers are even more efficient than their hybrid counterparts. Here are the best electric crossovers available:
These days, the best fuel economy is had by using no fuel at all. Electric vehicles are becoming more popular and more affordable by the day, and the resulting trickle-down effect means that brands like Hyundai and Kia can offer an electric crossover that is unremarkable save for its drivetrain.
The EV variants of both the Kona and the Niro ride, drive, stop, and handle much like their gas and hybrid counterparts. The difference is in their silence and their swiftness, relying only on the quiet power of electricity to travel about. With fully charged batteries, the Kona can travel 258 miles on a charge, while the Niro will only go 239 miles. Both cost a bit over $42,000 new on average. Cargo space is competitive for their sub-compact class.
If those are too mainstream, the Tesla Model X may be just the ticket. It is most notable for its roof-hinged falcon doors, semi-autonomous driving mode, tech features, and an available performance model that comes with launch control. That last feature lets this crossover hit 60 mph in well under three seconds, making it one of the world's fastest cars, period. Battery packs mounted under the floor give it great driving dynamics as well. No average new pricing data exists for the Model X, but 3-year old used models typically sell for $70,361.
Best Small Crossovers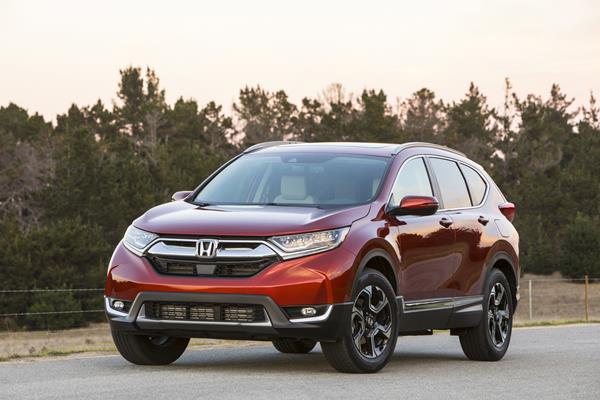 Good things come in small packages. Here are the best small crossovers:
Compact and subcompact crossovers might be the hottest segment in the market right now, but the top three small SUV choices remain the stalwarts of the category. First up: the Honda CR-V. This definitive crossover was one of the first to wear the title, and to this day remains one of the most popular choices among buyers. It has excellent longevity, is priced so that anyone can afford one, and gets nearly 30 mpg. Even better news: a hybrid version is due out in 2021, which should boost efficiency without any practical sacrifices.
The Ford Escape follows behind the CR-V. This is another venerable nameplate in the crossover world, and for 2020 the latest generation has debuted. The new model is more carlike than ever, and for the first time in nearly a decade it offers a hybrid option for buyers so inclined. Conventional used models remain cheap and plentiful, with 3-year old examples typically selling for just $16,750.
The Toyota RAV4 rounds out this list. It was redesigned just last year and boasts plenty of features and more chiseled, SUV-like design. The famed Toyota dependability isn't as well proven on this model as on other Toyotas, but nonetheless a decent 0.50 percent of models were sold with 200,000 or more miles. Unlike the CR-V or Escape, the RAV4 compact SUV offers off-road-oriented trim levels like the TRD Pro, which even includes all-terrain tires. Other models are more pavement friendly and provide smooth, safe, and affordable transportation.
Best Crossovers by Price
Reliable crossovers can be found across all budgets. Here are the best crossovers available at multiple price points:
Best Used Crossovers Under $10,000
Here are the best
used crossovers for sale under $10,000
:
A word of caution for shoppers: most crossovers have yet to depreciate below the $10,000 threshold, so finding a good crossover at that price point is difficult. That said, there's still a few good options to consider, such as the midsize
Ford Flex
or
Subaru Outback
. Both look more like station wagons than crossovers, but they nonetheless offer a commanding ride height, all-wheel-drive, and spacious interiors. More affordable options include the
2011 Jeep Patriot
and
Nissan Rogue
, which are also smaller and more practical than the Ford or Subaru.
Best Used Crossovers Under $15,000
By increasing your budget, you can find these
used crossovers for sale under $15,000
:
Shoppers will find that there are plenty of great used crossovers for under $15,000. Our list is just a sample of all the choices that typically sell at this price point. The standouts in this price range include the
2013 Ford Escape
, which hardly costs two-thirds of a $15,000 budget, and the
2015 Buick Encore
, the luxury subcompact crossover that kick-started the segment. For even more luxury and size, try the
2013 Acura RDX
, currently selling at an average price of $14,580.
Best Used Crossovers Under $20,000
Here are the best
used crossovers for sale under $20,000
:
With a budget of $20,000, there's used crossovers aplenty. This price range opens up options that are just three years old, and five-year old luxury crossovers are also within reach. We like the
2015 Toyota RAV4
as an affordable, no-frills, reliable choice, but those wanting to mix it up can try the wagon-esque
Toyota Venza
. It wasn't nearly as popular when new as the RAV4 but is just as practical and comfortable.
Luxury options include the 2015 Volvo XC60 and 2015 Audi Q5 . Both of these were over $50,000 when new, but five years of depreciation has made them much more affordable.If you go this route, however, be sure to know what to look for when buying a used car. Old luxury cars can be pricey to maintain if a buyer isn't careful.
The Bottom Line
Crossovers are hot products, and automakers have found a crossover for every fragment of the auto market to answer the demand. The models covered represent just a fraction of the whole market, and new models are debuting faster than you can stop to count them all. For those shopping used, all this means there's plenty of selection - and also plenty of competition from other secondhand buyers.
The best thing to do? Try using used-car search engines, such as the iSeeCars website, to set search alerts for your favorite models. That way, you'll know as soon as the car you want becomes available, and you can scoop it up before anyone else does.
If you're interested in a new or used crossover, start your search with iSeeCars' award-winning car search engine . It uses advanced algorithms to help shoppers find the best car deals and provides key insights and valuable resources, like the iSeeCars VIN check report. Filter by price, fuel economy, drivetrain, and other parameters in order to find your next crossover.