So your old family chariot has traversed its last mile, and now it's time to find a replacement. Thankfully, the market has no shortage of offerings for the average family: there's midsize two-row crossovers, full-size three-row crossovers, SUVs of all sizes, and that overly stigmatized transportation device known as the minivan. There's even a couple station wagons that are still hanging on to a sliver of market share.
From a size and practicality perspective, the most family-friendly choices are the minivan and the SUV. But between the two, which is the better choice?
We've taken a hard look at both in order to answer that question. Both vehicles have their pros and cons; depending on circumstance both have the potential to be the better choice.
The Minivan vs The SUV: Key Differences
At first blush this looks like a superfluous section: after all, one is shaped like a truck with a passenger compartment and the other like a mailbox. That's the extent of it, right?
Not so fast. The minivan and the SUV are built upon mutually-exclusive platforms that share little mechanical similarities. The differences in the powertrain, drivetrain, and manufacturing of these two body styles result in significant differences in how they each ride and drive.
Let's consider the SUV first. The SUV was originally an outgrowth of the pickup truck; the automakers essentially took a truck frame and dressed it up with a fully enclosed body that included one or two additional rows of seats. Rear-wheel drive or four-wheel drive was the norm, as was big engines and truck-like suspensions. Early SUVs were not for the faint of heart.
Fast forward a bit to the current crop of SUVs, which retain many of these traditional qualities. They utilize body-on-frame construction - though a few exceptions, such as the Jeep Grand Cherokee, have switched over to the more car-like unibody construction - are powered big engines, and continue to cast large shadows. These are big, capable vehicles.
Their size allows them to easily swallow large amounts of cargo and up to nine passengers with ease. But with that size comes drawbacks: fuel economy is mediocre at best and abysmal at worst, parking is always a challenge, and handling and braking performance leaves a lot to be desired.
The minivan eliminates those issues because it is built on a car platform rather than a truck platform. Front-wheel drive is the standard drivetrain used for minivans, though all-wheel drive (AWD) is available on some models, such as the Toyota Sienna. A minivan is significantly smaller than an SUV in terms of exterior size, allowing it to be more manageable and easier to park. The ride is more car-like, as is the handling and braking characteristics.
Driving both back-to-back and you'll find that the SUV will likely offer just as good a ride as the minivan. The SUV won't be as easy to maneuver and will certainly be worse on gas, but it will likely have better performance, especially a V8 model. The current selection of minivans all use more economical four-cylinders or V6 engines, and can get a few MPGs more in any given situation than a full-size SUV.
The Minivan: Key Takeaways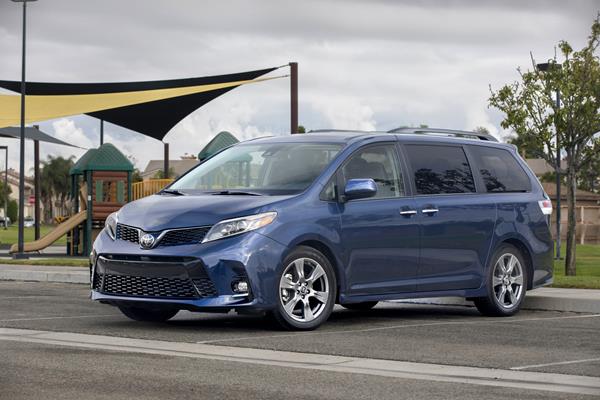 The minivan does not sell itself on style, image, or performance. It sells itself on practicality, and in that regard it cannot be beat. In a quest to maximize utility, the minivan has a few tricks up its sleeve that make it particularly appealing for families:
Design. It all starts with that one-box shape. By nearly eliminating the hood and pushing the body as far forward as possible, the minivan allows for an abundance of interior space that cannot be rivaled by any other automobile. That includes the full-size, three-row SUVs like the Chevrolet Suburban and Ford Expedition Max.
To see this in action, just fold down the second and third row of seats. Doing so with a Suburban results in 120 cubic feet of cargo space. Do the same thing with a Chrysler Pacifica and 140.5 cubic feet of cargo room becomes available. The Pacifica pulls this off while also being nearly two feet shorter than the big Chevy.
Efficiency. Minivans are more fuel-efficient and space-efficient than any large SUV. They can hold more than any full-sized SUV, yet will return gas mileage that is comparable with a mid-sized crossover. The Chrysler Pacifica even offers a plug-in hybrid model that can net 30 MPG combined.
Even the standard V6-powered models from Honda, Toyota, Kia, and Chrysler are all impressively efficient compared to any traditional SUV. A Honda Odyssey, for instance, is rated for 28 MPG highway, while a Toyota Sienna can get up to 26 MPG highway.
Sliding Rear Doors. Another important differentiator of the minivan is the sliding rear doors. Save the Tesla Model X and its falcon doors, every crossover and SUV uses traditionally-hinged doors that open outward. A minivan eschews these doors for sliding units that run along a track. Pull the handle and the door pops out an inch or two and begins to slide rearward, resulting in a very large opening from which to enter the back seat.
This door design makes it easy to enter the rear two rows of a minivan, even in crowded parking lots or during curbside loading. It also makes it easier to remove the rear seats in vans that don't offer something like Chrysler's Stow and Go system, which allows for the second-row seats to fold completely flat. And anyone trying to finagle large or bulky items into their van will have a much easier time doing so with sliding doors rather than traditional doors.
Many vans also offer rear doors with a power-sliding feature. Simply pull on the handle and let the door run itself along the track until it is fully open. Power-sliding doors can also be operated right from the driver's seat with the press of a button.
Unique Features. The latest minivans offer features particularly tailored to families and unique to the minivan segment. There's the available in-car vacuum from Chrysler and Honda, for instance. The Toyota Sienna offers an intercom system so the rearmost passengers can easily communicate with the driver. Rear-seat entertainment systems are available with every minivan; Chrysler's even incorporates built-in games and apps.
Perhaps most significant is the flexibility surrounding seating arrangements. All minivans offer seating for up to eight people, but seats can be folded away or removed outright in various combinations. The breadth of seating options is more than what's available with three-row SUVs.
Affordability. SUVs can be expensive, but it takes some legwork on the options sheet to get a minivan anywhere near $50,000. The dated Dodge Grand Caravan is the most affordable of the minivans, with the most expensive version costing just $32,000. The Kia Sedona is another affordable van, priced just a bit more than the Dodge but far more modern.
The Toyota Sienna, Chrysler Pacifica, and Honda Odyssey are all pricier than those budget options, but even with all the options checked these vehicles can be had for under $50,000. This is not the case with big SUVs, which begin at that price point.
The SUV: Key Takeaways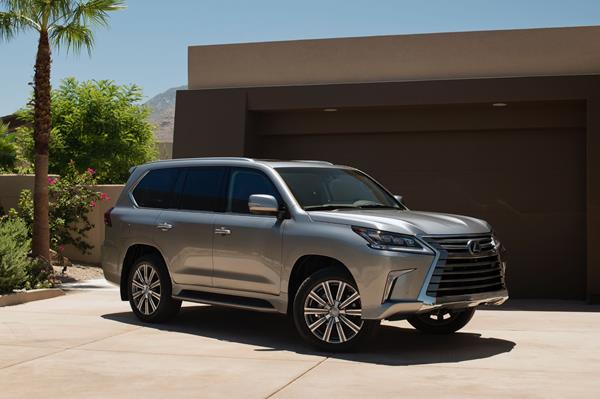 The minivan is the undisputed champion of practicality, but that doesn't mean the SUV is inferior. It excels in its own way, capable of doing things simply not possible with a minivan. It is a different beast of burden that can tow, haul, and perform with serious aptitude.
Towing Capability. A minivan might be able to tow home your John Deere lawn tractor, but it won't be hauling your boat to the marina or the family RV to the campground. For those times when you've got at least two tons hitched up to your bumper, you'll need an SUV. Their body-on-frame design and large V8 engines have the stamina and strength to pull impressively large loads. SUVs like the Chevy Tahoe, Ford Expedition, GMC Yukon, Nissan Armada, and Toyota Sequoia can all tow at least 6,000 pounds and as much as 9,300 pounds.
Smaller, more popular SUVs like the Ford Explorer and Jeep Grand Cherokee will also out-tow the average minivan by a decent margin. A Grand Cherokee, for instance, tows up to 7,200 pounds; the Explorer, 5,600 pounds. A Dodge Durango can tow 8,700 pounds and a Nissan Pathfinder will lug 6,000 pounds.
Performance. With a range of available powertrains, the SUV class offers a diverse selection of performance options that does not exist in the minivan realm. Turbocharged four-cylinder engines come standard in something like the Ford Explorer, V8 engines are the only option in the Chevrolet Tahoe and Suburban, and a twin-turbo V6 engine is the exclusive powerplant in the Ford Expedition.
There's also some seriously fast performance SUVs that can bring shame to all manner of sports cars. The Jeep Grand Cherokee Trackhawk is the best example of this breed, as its 707 horsepower makes it one of the most powerful SUVs available at any price. A notch down from that is the 475-horsepower Dodge Durango SRT. The latest Ford Explorer offers a 400-horse ST model.
Four-Wheel Drive. SUVs built their reputation on the back of their off-road capability, and that hasn't really changed: four-wheel drive, which is optional on nearly all SUVs, is still part and parcel of the experience. Some SUVs, such as the Jeep Wrangler and Toyota 4Runner, are incredibly capable machines that can go well beyond where any other ordinary SUV can roam. Vehicles like the Tahoe and Expedition won't survive the trail but can hold their own on rutted two-track roads just fine. And in inclement weather, the four-wheel-drive SUV will be more sure-footed than any minivan.
With its low ground clearance, long wheelbase, and front-drive design, a minivan isn't going further afield than a gravel parking lot, and even a wintry day could be a little hairy without snow tires. But a four-wheel-drive SUV will happily trek to more remote destinations during any season without a hiccup.
Luxury. About as luxurious as a minivan gets is a decked out Sienna or Pacifica with a price tag approaching $50,000. Those are certainly nice vehicles, but the SUV is only getting started at that price point. Luxury SUVs can stretch well into the six figures, representing some of the swankiest rides out there.
The Lincoln Navigator and Cadillac Escalade are most popular among the luxury SUV segment, but plenty of foreign options are also available, such as the Mercedes-Benz G-Class and the less capable GLS. There's also performance-oriented choices like the Porsche Cayenne and Tesla Model X. At the very top of the pecking order are SUVs like the Bentley Bentayga, Rolls-Royce Cullinan, and Lamborghini Urus.
The Bottom Line
Beyond the ability to take eight or nine passengers and all their cargo on an extended road trip, there are few similarities between the minivan and the SUV. One is smaller, efficient, and useless off the pavement; the other is big, capable, and ready for the dirt. One can tow and haul and dress itself up, and the other will ferry the family around with all the comfort and ease of an extra-large
Honda Accord
.
So which is better? If you need to tow, if you're looking for performance, or you want genuine luxury trappings, the SUV is the answer. Until there's a minivan that can tow nearly 10,000 pounds or spit out 700 horsepower, the SUV takes the cake in terms of capability. It also has a certain curb appeal that minivans sorely lack.
Yet there's no doubt that minivan pulls ahead when playing the role of the family car. It's the better choice for parents who have a gaggle of children to ferry around and need practicality over all else. It isn't the glamorous choice, or the most powerful, but it gets the job done without fanfare or drama. It is efficient, comfortable, and easy to live with. Overall, the minivan is a better family hauler than a big, thirstier, less roomy SUV.
If you're in the market for a new or used SUV or minivan, you can search over 4 million used vehicles with iSeeCars' award-winning car search engine that helps shoppers find the best car deals by providing key insights and valuable resources, like the iSeeCars VIN check report. Whether you want a minivan or SUV, car buying has never been so easy.