As far as family vehicles go, about the best choice there is - besides the endlessly practical minivan - is a three-row SUV or crossover. These vehicles can do nearly everything a minivan can do, but with an added sense of style not found in the likes of the Toyota Sienna and Honda Odyssey. With decent gas mileage, plenty of cargo space, and that especially useful extra row, It's no wonder that three-row SUVs - particularly midsize three-row SUVs - are more popular than ever.
The burgeoning popularity of this segment shows no signs of abating. Automakers enticed by the potential sales bonanza are only adding fuel to the fire; it seems that every week a new three-row is being introduced by one brand or another. Take a glance around the marketplace and it's almost overwhelming how many choices there are with a third row.
To make the search a bit less daunting, we've gone ahead and combed through our data to bring you the best SUVs and crossovers currently available that offer a third row. The vehicles that made the cut not only all seat up to eight people - they are also reliable, safe, and retain their value. In the process of compiling this list we've leveraged some of our other studies, including our longest-lasting cars study and our list of the best used cars for 2020.
The biggest factor in our determination of the winners was reliability. In order to objectively measure how long a vehicle might last, iSeeCars analyzed over 13.8 million pre-owned cars sold in 2019 from model years 1981 through 2018. For each model, the percentage of the number of cars sold with at least 200,000 miles was calculated. Those vehicles with the highest percentages have been crowned the most reliable. Models that were not in production as of the 2018 model year, heavy-duty vehicles, and low-volume models were excluded from our analysis.
Our study found that on average 0.60 percent of used cars on the road of any model will have 200,000 or more miles. The best three-row crossovers and SUVs handily beat that average.
The Best Mid-Size Three-Row Crossovers and SUVs
Toyota 4Runner
Percentage of vehicles with 200,000+ miles: 3.90%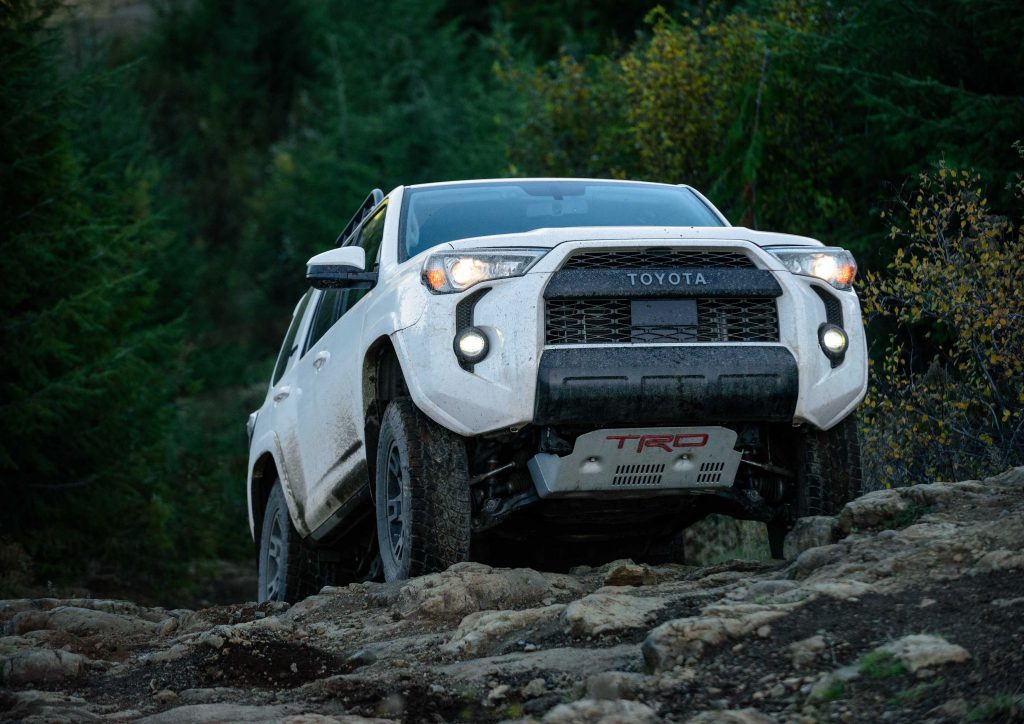 Few vehicles with three rows can go the distance the way the Toyota 4Runner can. This SUV is old-school tough, built on a ladder frame and powered by a venerable 4.0-liter V6 that is proven and respected amongst a large audience of both Toyota fans and off-road enthusiasts. And though the 4Runner hasn't been thoroughly refreshed in years, it retains its value: prices for used models on average depreciate 44.2 percent over five years, compared to industry average of 49.6 percent.
You'll have to pay extra to get third-row seating in the 4Runner, but so equipped this Toyota will carry the whole family without ever breaking a sweat. This is an SUV you can expect to stick around until even the youngest of the brood has gone off to college.
Toyota Highlander Hybrid
Percentage of vehicles with 200,000+ miles: 3.10%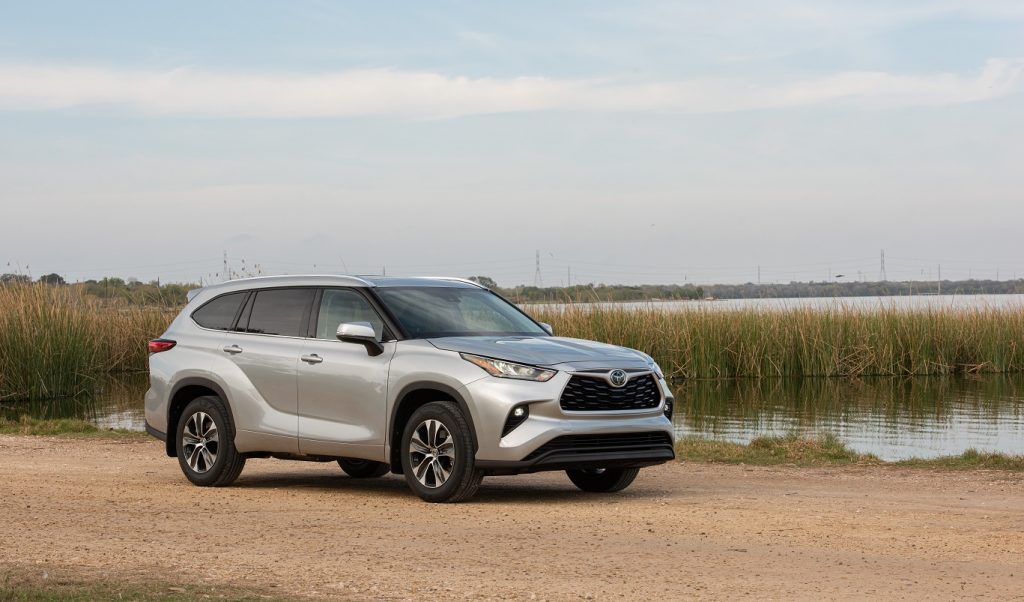 Second on our list is another Toyota product: the Highlander Hybrid. Three rows come standard on this crossover, and it can seat either seven or eight people. Unlike the 4Runner, the unibody Highlander is designed for the street rather than the trail, and as such it offers a more carlike ride compared to its full-frame sibling. It doesn't leave any of the 4Runner's reliability on the table, tough, with 3.10 percent of models hitting the market with more than 200,000 miles on the odometer.
The Highlander Hybrid is also particularly efficient: the fuel economy of the outgoing 2019 model is an impressive 29 mpg in the combined city/highway cycle. The all-new 2020 Highlander Hybrid does even better at 34 mpg combined.
Honda Pilot
Percentage of vehicles with 200,000+ miles: 1.90%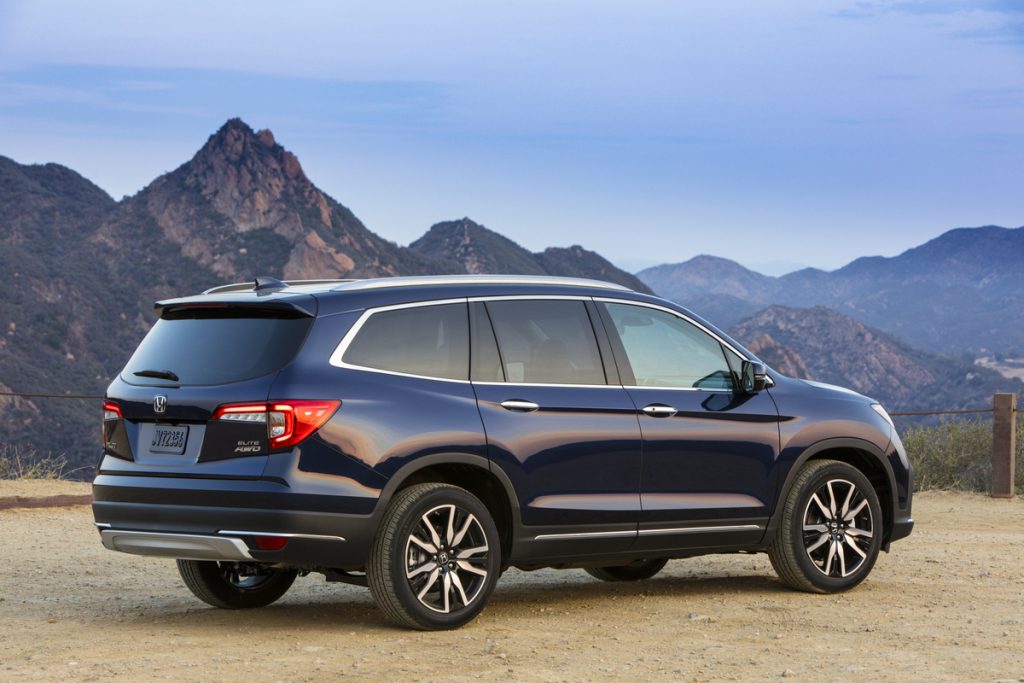 Behind the top two Toyotas is perennial rival Honda with their longtime favorite, the Pilot. Like Toyota, Honda has a known track record for reliability that makes other automakers envious. The data backs up this hard-earned reputation: 1.90 percent of all used Pilots sold in 2019 had more than 200,000 miles on them.
The Pilot is also safe. The NHTSA has awarded the Pilot a 5-star overall crash test rating, while the IIHS gave it their highest rating, "good," for all categories except child seat anchors, headlight performance (for base models only), and the small-frontal overlap crash test. Besides its test scores, the Honda Pilot also comes with the HondaSensing suite of active-safety technology that includes adaptive cruise control, emergency braking, and lane-keep assist.
Dodge Durango
Percentage of vehicles with 200,000+ miles: 1.50%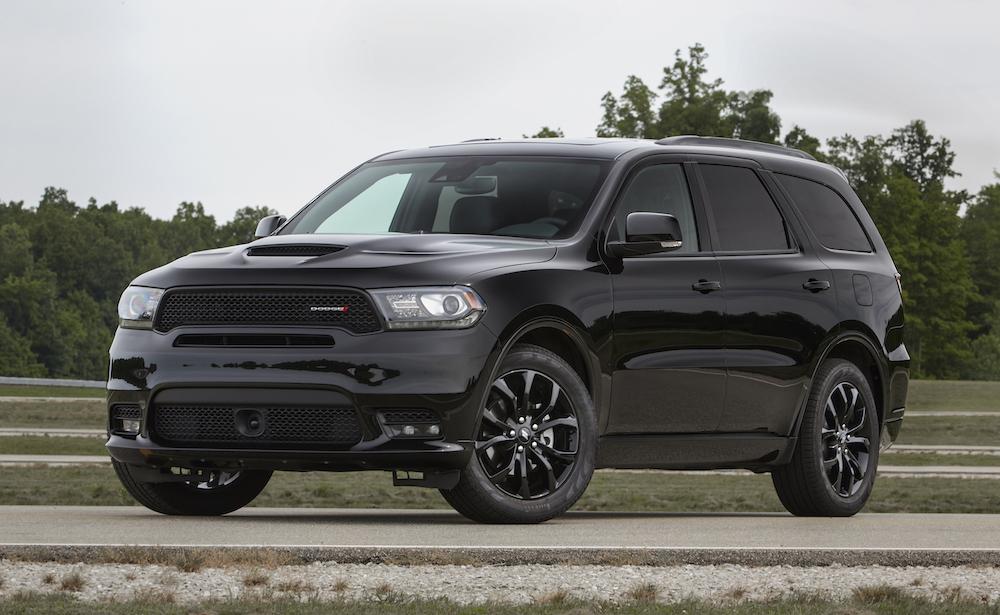 The playful juvenile on this list is the Dodge Durango. Unlike the offerings here, the Durango does not purport to be just a sensible family hauler; it instead bills itself as the muscle car of three-row crossovers. It lives up to this persona with two available eight-cylinder engines: a 370-horsepower 5.7-liter V8 and the bonkers 470-horse 6.4-liter V8. Both engines are serious performers, especially the 6.4-liter. 0-60 mph is as quick as 4.4 seconds. The big Dodge can also tow up to 8,700 pounds when properly equipped, a rare feat for a unibody SUV.
Toyota Highlander
Percentage of vehicles with 200,000+ miles: 1.40%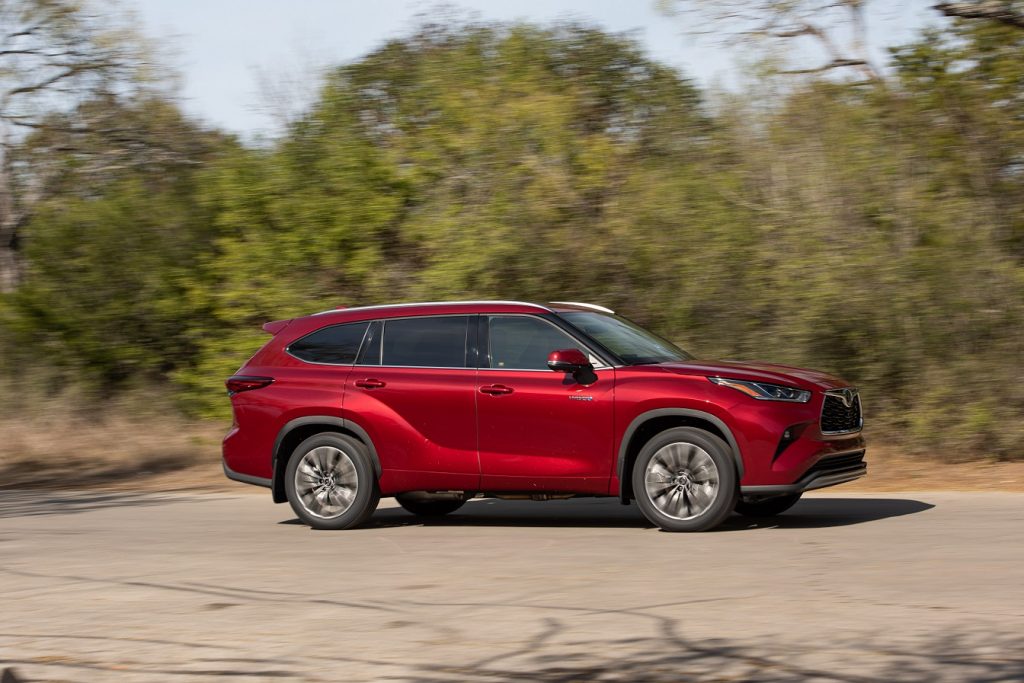 In an interesting twist, the ordinary version of the Toyota Highlander doesn't rank as well in terms of longevity as its Hybrid brethren. Why? One answer is usage: Highlander Hybrids are more popular with people who put on serious miles on a regular basis. This includes taxis and Uber drivers, who recognize the reliability of the Highlander and potential savings from buying the hybrid version. As a result, the Hybrid models are more likely to rack up the miles and still be desirable to a certain set of buyers.
None of that is to detract from the ordinary Highlander, which is reliable in its own right and no less comfortable or spacious than the more miserly Hybrid.
Ford Explorer
Percentage of vehicles with 200,000+ miles: 1.00%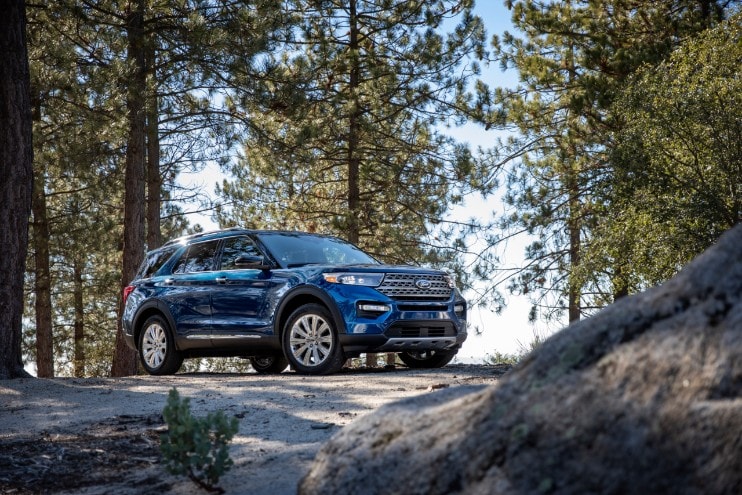 We previously gave a shoutout to the Ford Explorer in our Most Reliable SUVs study. But we'd be remiss to not mention it again, because the Explorer is one of the most versatile SUVs on this list. Besides an impressive reliability record, it also can tow up to 5,600 pounds, and it now offers an ST performance package that packs 400 horsepower. And though the 2020 model has yet to be crash tested, the 2019 model earned a 5-star overall rating from the NHTSA.
Hyundai Santa Fe
Percentage of vehicles with 200,000+ miles: 1.00%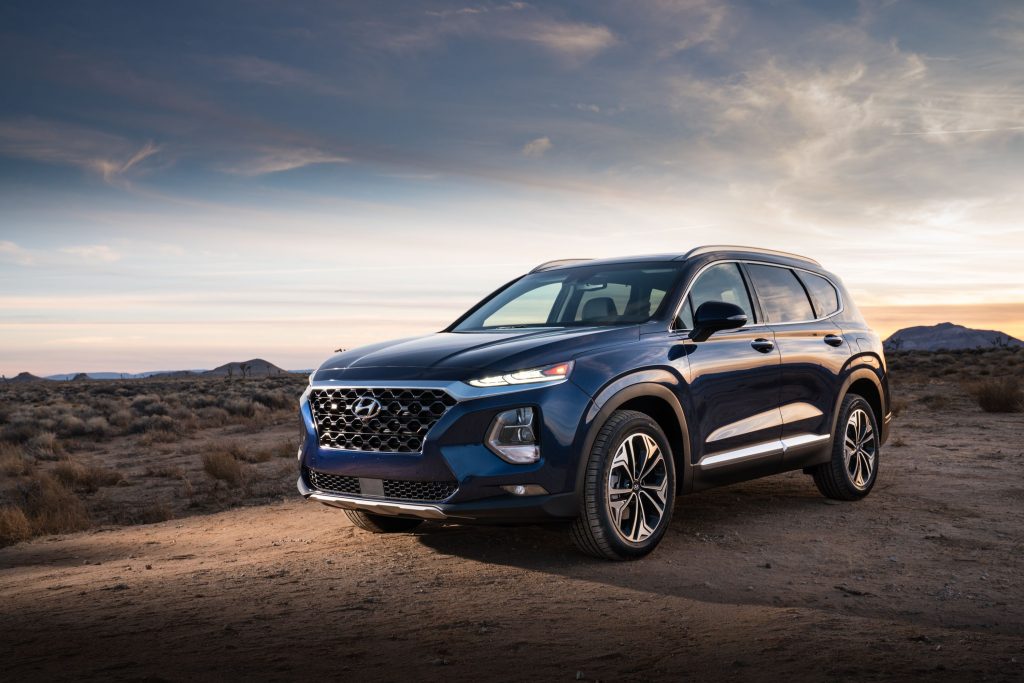 Rounding out our list of top mid-size three-row crossovers and SUVs is the Hyundai Santa Fe. With 1.00 percent of all models sold in 2019 showing 200,000 on the odometer, the lone Korean model on this list deserves the respect usually reserved for the revered Japanese marques. It also earned a 'Good' rating from the IIHS across all their crashworthiness testing and a 5-star overall rating from the government. Like Honda, Hyundai also includes plenty of active-safety features as standard equipment, and the Santa Fe is no exception.
The Best Midsize Three-Row Luxury Crossovers and SUVs
Acura MDX
Percentage of vehicles with 200,000+ miles: 1.40%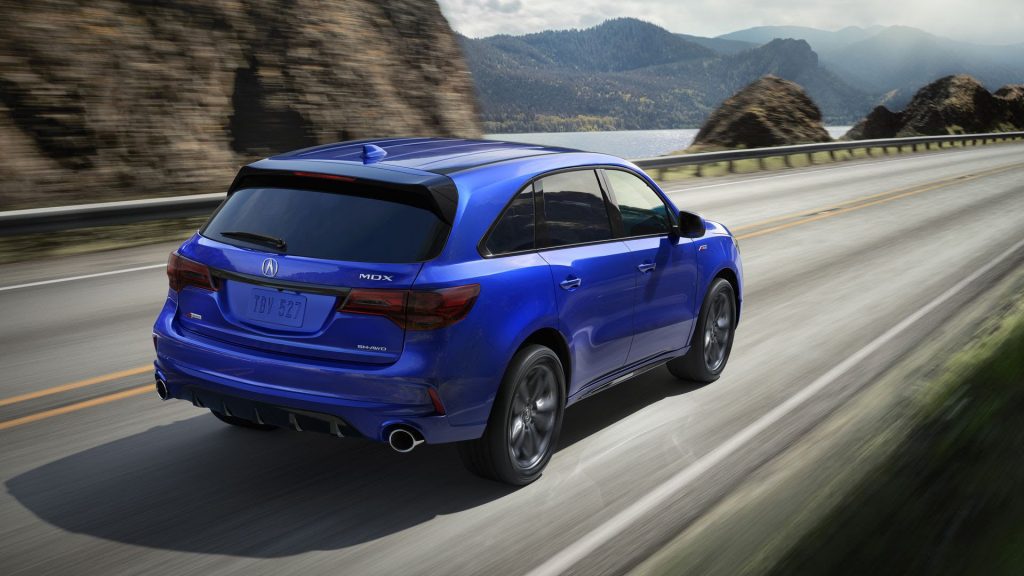 Similar to the Honda Pilot, the Acura MDX is the best of the midsize crossovers currently playing in the luxury field. Credit the proven bones underpinning the Acura: underneath the MDX's exclusive sheetmetal lies a Honda Pilot. Even the 3.5-liter V6 engine is shared with both models, though its automatic transmission and available all-wheel drive system are exclusive to Acura.
Some might deride this powertrain sharing, but the benefit is that the Acura, unlike many of its premium peers, is decidedly long-lasting. It also retains its value better than many competitors and has a 5-star crash-test rating from the government. As far as luxury crossovers go, the MDX is tough to beat.
Volvo XC90
Percentage of vehicles with 200,000+ miles: 1.00%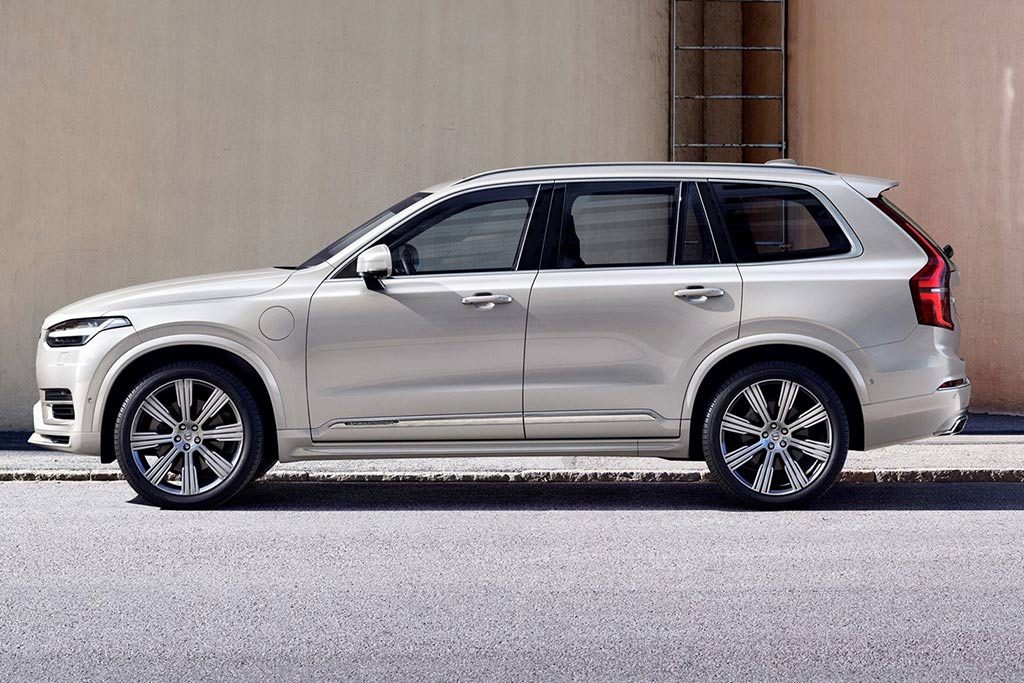 Volvo has long been associated with safety and reliability, and the latest models are no exception. Of the many luxury midsize three-rowers out there, the Volvo XC90 makes it on our best-of list thanks to the fact that 1.00 percent of used Volvo XC90s sold in 2019 had driven more than 200,0000 miles. The big Volvo SUV - which is powered exclusively by some variant of a 2.0-liter four-cylinder - has also earned a Top Safety Pick award from the IIHS and a 5-star rating from the NHTSA.
The Best Full-Size Three-Row SUVs
While the midsize three-row SUVs above have a collapsable third row of seating that are more suited for small passengers or just a quick trip around town, the following full-size models have a third row that will seat two or three adults in comfort for long periods of time.
Toyota Sequoia
Percentage of vehicles with 200,000+ miles: 7.40%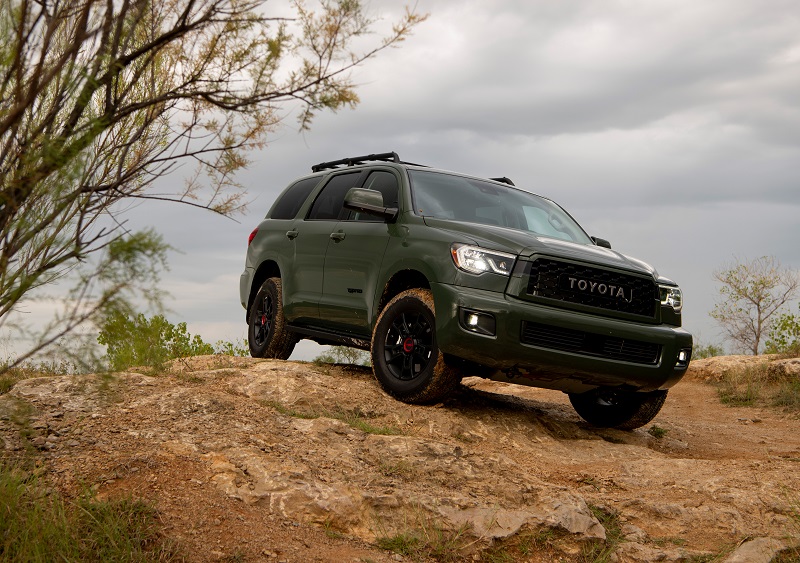 When it comes to reliability, the Toyota Sequoia is unparalleled: an incredible 7.40 percent of used examples sold in 2019 had traversed more than 200,000 miles. This is one of the highest percentages out there for any class of car. To put this further into perspective, recall that the average for any used car or truck is just .60 percent.
Credit goes to Sequoia's old but stout full-frame design, proven V8 engine, 120 maximum cubic feet of cargo space, and fanatical owners who swear by these vehicles with near-reverent devotion. Those buyers already know what the numbers are telling us: that the Sequoia is the most reliable full-size SUV out there.
Chevrolet Suburban
Percentage of vehicles with 200,000+ miles: 5.00%
Another vehicle that can go the distance is the Chevrolet Suburban. It has shown its ability to keep running long after the warranty expires in the hands of ruthless operators like fleets and livery services. It is also one of the most spacious SUVs on the market, and can carry up to 9 people in total comfort. Few vehicles are as long-lasting or as ready to move an entourage of people like a Suburban.
Ford Expedition
Percentage of vehicles with 200,000+ miles: 5.00%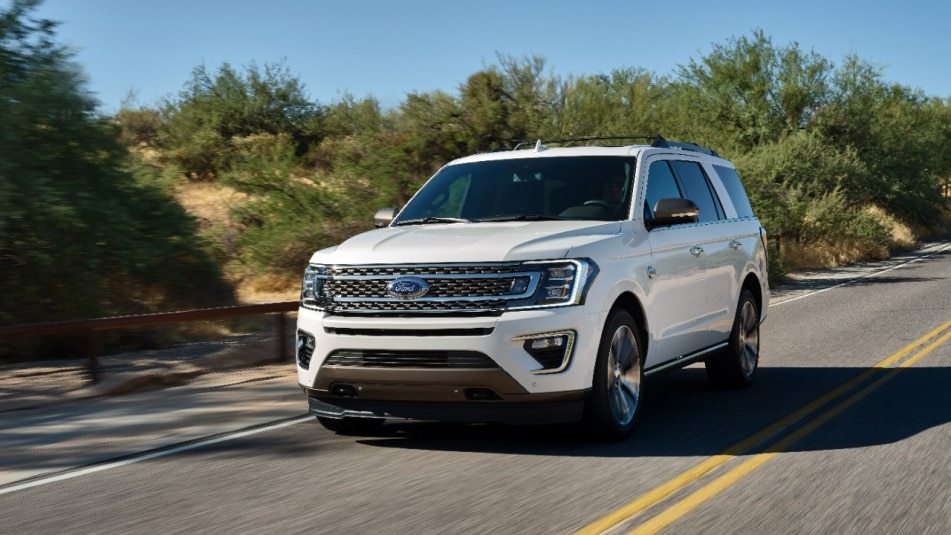 For those who prefer the Ford Blue Oval over the Chevy Bowtie, the Ford Expedition is as equally long-lasting as the Suburban, with 5.00 percent of used models being sold with 200,000 miles or more. The latest versions have moved away from thirsty V8 engines, making it a (slightly) more economical choice among behemoth SUVs. But don't discount its twin-turbo V6, though. It is strong enough to tow up to 9,300 pounds, which is more than its Chevrolet rival. The Ford is also equally as generous with interior room as the Chevy - the third row is generous with legroom, and the second-row seats have nearly limo-like accommodations.
The Best Full-Size Three-Row Luxury SUVs
Lincoln Navigator
Percentage of vehicles with 200,000+ miles: 2.20%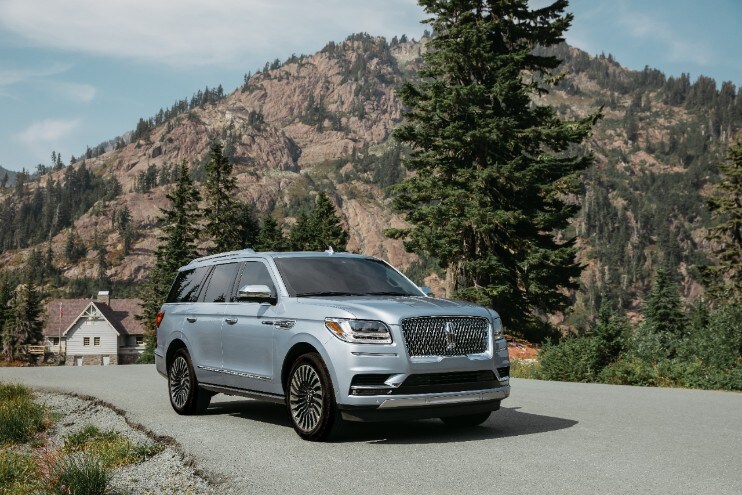 Similar to the Expedition, the Lincoln Navigator uses the same running gear but doesn't enjoy as high a percentage rating. We'd chalk this up to electronic gremlins that plague vehicles of this nature. With a barrage of power-operated everything, it is inevitable that motors and electronics fail over time. Buyers are also likely to trade in more often when they have the type of disposable income to own this sort of vehicle, rather than keep it long-term and amass major mileage. The result is that the luxury variants of any SUV are usually less likely to turn up with 200,000 miles on the odometer. The data reflects this.
Cadillac Escalade
Percentage of vehicles with 200,000+ miles: 1.50%
The Cadillac Escalade is directly related to the Chevrolet Tahoe and Suburban as well as the GMC Yukon; the relationship is similar to that of the Navigator and the Expedition. The same explanation for why the Navigator isn't quite as reliable as its cheaper sibling can be leveraged here as well.
The Bottom Line
The three-row vehicles we've profiled here aren't our own arbitrary opinions as to what's good and bad, but rather determinations that have arisen from our own high-mileage data analysis. The winners we've selected, therefore, are objectively the best on the market in terms of reliability. We've also augmented the data with
towing capacity
ratings, crash-test results, and other pertinent information to help you understand what the best choice is for you.
A quick disclaimer: you might look at this list and see a few notable names missing. It's not that we've forgotten popular new models like the Kia Telluride, Hyundai Palisade, Subaru Ascent, and Volkswagen Atlas. But due to how new they are there is no data yet available to objectively measure their reliability. As such, we can't include them in this list. As soon as the first high-mileage models start appearing, we will be sure to incorporate them into our analysis.
If you're wondering why there's no compact SUV section, it's because compact SUVs just can't squeeze a third row into their tiny cargo holds. The Volkswagen Tiguan, Kia Sorento, and Mazda CX-9 are all smaller options that do offer a third row, but they simply do not have the interior space afforded by the vehicles profiled here.
If you're in the market for a car, you can search over 4 million new and used cars with iSeeCars' award-winning car search engine that helps shoppers find the best car deals by providing key insights and valuable resources, like the iSeeCars VIN check report.