Most Reliable New and Used Compact Cars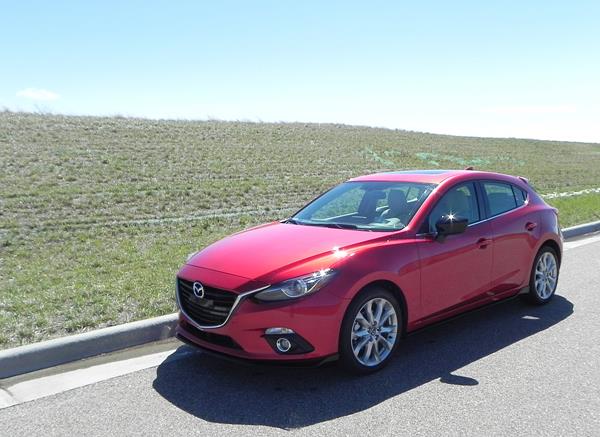 Whether it's for city driving or long commuting, you may choose a compact car for reasons such as parking easability and fuel economy. There are a variety of compact cars for you to choose from across all price ranges from budget-friendly to luxurious, and there are even sporty versions to appeal to drivers with the need for speed.
As is the case with all vehicle types, not all compact cars are created equal. Compacts may be small, but they can still be mighty. Here are the best cars in the compact category that take into account long-term reliability, fuel-efficiency, and safety ratings:
Best Compact Cars
A true test of a vehicle's quality is how long it lasts. iSeeCars determined the
longest-lasting cars
in the compact category by analyzing 15.8 million pre-owned cars to see which had the highest mileage. While the study examined cars most likely to reach 200,000 miles, the threshold for our Best Compact Cars list is 150,000 miles to show you more options for high-quality small cars.
The top honors goes to the Mazda Mazda3, which earns praise for its driving dynamics and sporty styling. It also has a suite of active safety features, such as
automatic high-beam headlights, lane keep assist, lane departure warning, forward collision warning, and pedestrian detection to name a few. Beginning with the 2019 model year, the Mazda3 is now available with optional
all-wheel drive
.
Next is the Honda Civic, available as a sedan, hatchback or coupe, which has the best fuel economy of the compacts on the list at a combined 33.5 mpg. Along with being fun to drive, It boasts a modern design with ample legroom with a spacious rear seat and an upscale cabin that belies its price point.
Ranked third is the Subaru Impreza. Unlike the other vehicles on the list, the Impreza offers standard all-wheel drive and is among the best AWD cars on the market. It also achieves the high safety scores typical for the Subaru brand and has standard safety features like adaptive cruise control, lane keep assist, forward collision warning, and automatic emergency braking.
Ranked fourth the list is the Toyota Corolla. It comes just behind the Civic in terms of fuel economy, and comes with the Toyota stellar reputation for reliability. It also has a suite of driver assistance features like pedestrian detection, traffic sign recognition, automatic emergency braking, and lane keeping assist.
A pair of Volkswagens make the list: the fifth-ranked Volkswagen Jetta and the eighth-ranked Volkswagen Golf hatchback. The Jetta boasts more cargo room than average for its class, while the iconic and roomy Golf is known for its premium interior and sporty handling.
Rounding out the list are the Hyundai Elantra and Nissan Sentra compact sedans, which are the two least expensive vehicles on the list. Both cars are praised for their practicality and comfortable driving experience.
Best Compact Sports Cars
Sporty variants of the best compact cars are available for drivers who want a small car with a large powerful engine. These compact
sports cars
include the Volkswagen Golf GTI and the
Honda Civic Type R
.
The Volkswagen Golf GTI features a 228-horsepower four-cylinder turbo engine, and the Honda Civic Type R has a turbocharged 306-horsepower inline-four engine.
Best Luxury Compact Cars
If you're looking for more refinement, reliable compact cars can also be found in the
luxury car
category. These are the best luxury compact cars:
The top honor goes to the Lexus IS350, which is the top trim of the third-ranked Lexus IS 300, which shares a platform with the Toyota Corolla. Both are more than twice as likely as the average luxury compact car to reach the 150,000-mile mark. Both are known for their reliability and refined interior and include the Lexus Safety System+, which includes features such as lane departure warning, automatic high-beam headlights, and adaptive cruise control.
Ranked second is the Volvo S60, which includes a suite of standard touchscreen infotainment features and the active safety features like forward collision warning, pedestrian detection, automatic emergency braking, lane departure warning, traffic sign recognition, and oncoming collision mitigation.
Ranked fourth is the BMW 3 Series that is known for its sporty handling. It also boasts a comfortable cabin and includes the iDrive infotainment system that comes with a digital assistant.
Rounding out the list is the Audi A4, which comes with many tech and safety features along with being fun to drive.
Best Hybrid and Electric Compact Cars
If you want added fuel economy beyond what a standard compact car can offer, these are the best hybrid and electric compact cars to choose from.
The most reliable is the Toyota Prius, which is both long-lasting and fuel-efficient and among the
best hatchbacks
available. Second is the Chevrolet Volt plug-in hybrid, which was discontinued after the 2019 model year. Rounding out the list is the fully electric Nissan LEAF, which can get over 100 miles on a single battery charge.
Best Used Compact Cars by Price
The best used compact cars can be found across a variety of budgets. And because these cars demonstrate long-term reliability, used versions still have a lot of life left. Here are the best used compact cars that can be found at multiple price points.
Best Used Compact Cars Under $10,000
If you are looking for a used car under $10,000, here are the best compact cars to choose from:
Best Used Compact Cars Under $15,000
Here are the best compact used cars under $15,000:
Best Used Compact Cars Under $20,000
Here are the best compact used cars under $20,000:
Bottom Line
Bigger is not always better, and these quality compact cars prove that. Many consumers opt for SUVs for all-weather driving, but compact cars can also come equipped with all-wheel drive. Not only do these cars have a lower price tag than their larger counterparts, but they also have better gas mileage.
If you think a compact car is right for you, consider the models above to help you find the most reliable compact car that suits your needs and budget.
If you're interested in a new or used compact car, be sure to check out iSeeCars' award-winning car search engine. It uses advanced algorithms to help shoppers find the best car deals and provides key insights and valuable resources, like the iSeeCars VIN check report. Filter by price, fuel economy, drive type, and other parameters to find your next vehicle.