If there's one thing everyone expects from their car, it's reliability - and nothing can sour the ownership experience like a new car that needs to be towed to the dealer every month for some new problem or other. Whatever you buy, you want it to have dependability.
Plenty of vehicles built by American automakers have proven themselves in this regard. We're not talking biased claims from brand loyalists, either; this is real data. Using advanced data analysis techniques, we've compiled the most reliable new vehicles currently sold by the domestic car brands.
A word on the data: to objectively calculate the most reliable cars, iSeeCars.com analyzed over 13.8 million pre-owned cars sold in 2019 from model years 1981 through 2018. Models that were not in production as of the 2018 model year, heavy-duty vehicles, and low-volume models were excluded from further analysis. For each model, the percentage of the number of cars with at least 200,000 miles was calculated. Those vehicles with the highest percentages have been crowned the most reliable.
Are there other American-built reliable vehicles out there? Of course. Will other American cars last for 200,000 miles or more? You bet, as long as you take care of them. But the numbers have spoken, and the following American vehicles are the most likely to reach that 200,000-mile mark. (For further reading about the cars and trucks most likely to reach 200,000 miles, see our study on the longest-lasting cars.)
Without further ado, here's the list of most reliable American cars, trucks, and SUVs.
Most Reliable American Sedans
Chevrolet Impala
Percentage of vehicles with 200,000+ miles: 1.70%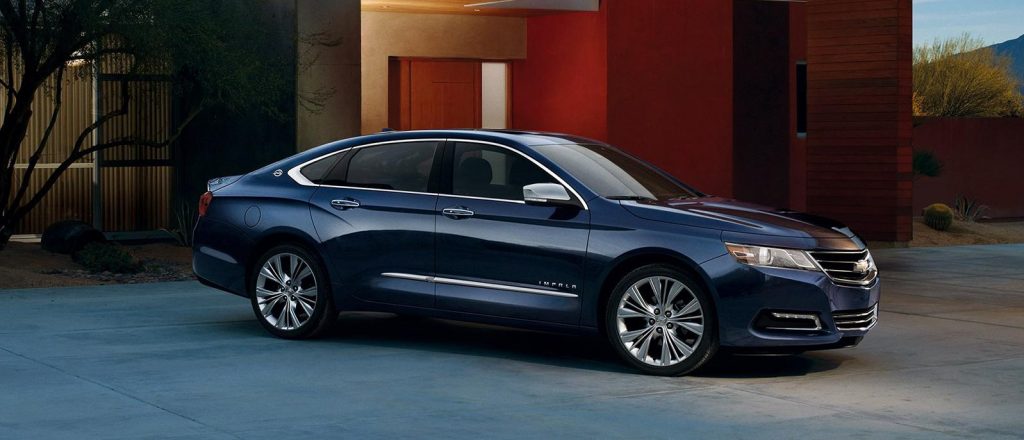 The biggest Chevy sedan has routinely showed up on most-reliable lists. Now in its twilight years - and with an impending execution quickly approaching - the Chevrolet Impala is as long-lasting as ever. Our research found that 1.70% of all Impalas for sale had over 200,000 miles clocked on the odometer - that's three times more than the average sedan. We're not the only ones who noticed its excellence, either: Consumer Reports has also ranked the Impala as one of the best American cars. That's not a bad showing for roomy family sedan commonly subject to rental-car abuse, indifferent maintenance, and extreme service in taxi and police fleets.
Ford Taurus
Percentage of vehicles with 200,000+ miles: 1.60%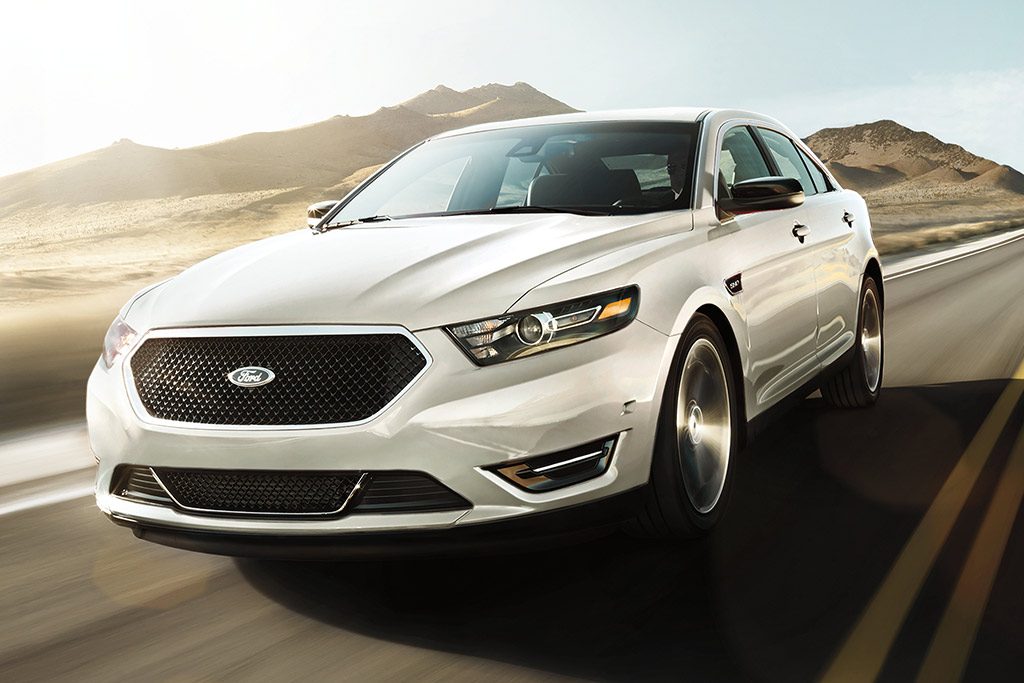 Not far behind the Impala is its cross-town rival, the Ford Taurus. It should be noted that this car was discontinued after the 2019 model year, but new and used versions remain available. Like the Impala, it too has had most of its kinks worked out over what turned out to be a 10-year lifespan. The result is a steadfastly reliable workhorse sedan where 1.60% of models get traded in with having gone 200,000 or more miles. If that doesn't sound too impressive, consider that on average just .60 percent of all passenger cars are offered for sale with 200,000 miles or more.
Most Reliable American Trucks
Chevrolet Silverado 1500
Percentage of vehicles with 200,000+ miles: 1.90%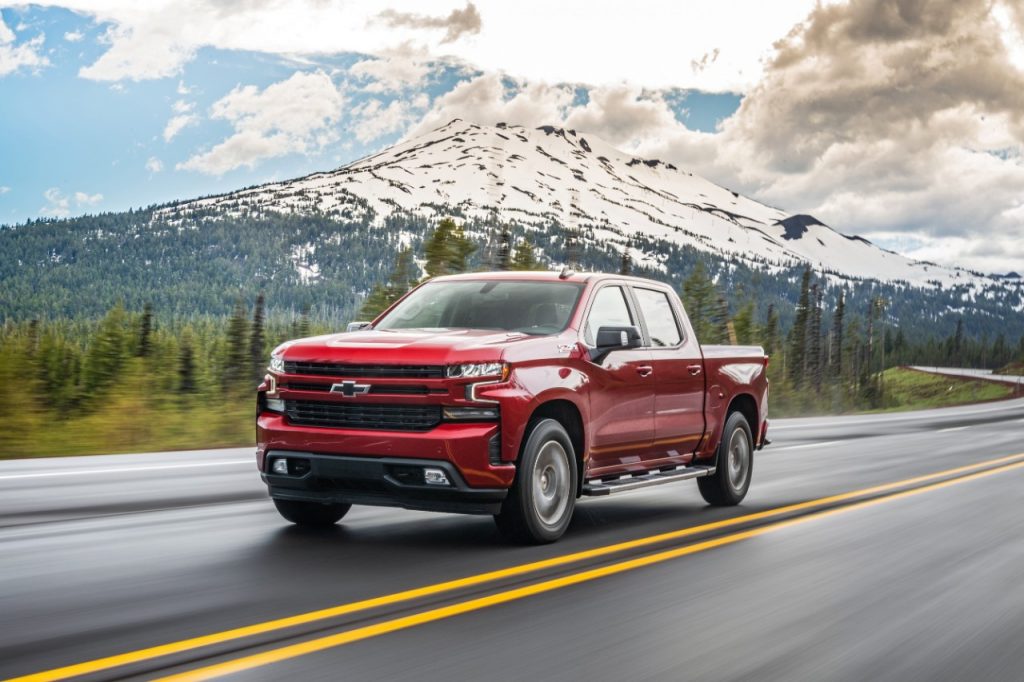 For years, Chevrolet billed their trucks with the tagline, "like a rock." It was an apt phrase, for Chevy trucks have proven themselves to be about as tough and long-lasting as any good boulder. With nearly 2 percent of Chevrolet Silverado 1500s sold boasting over 200,000 miles on the odometer, this popular truck is the most likely out of the full-size American pickups to reach that coveted 200,000 mark.
Ford F-150
Percentage of vehicles with 200,000+ miles: 1.80%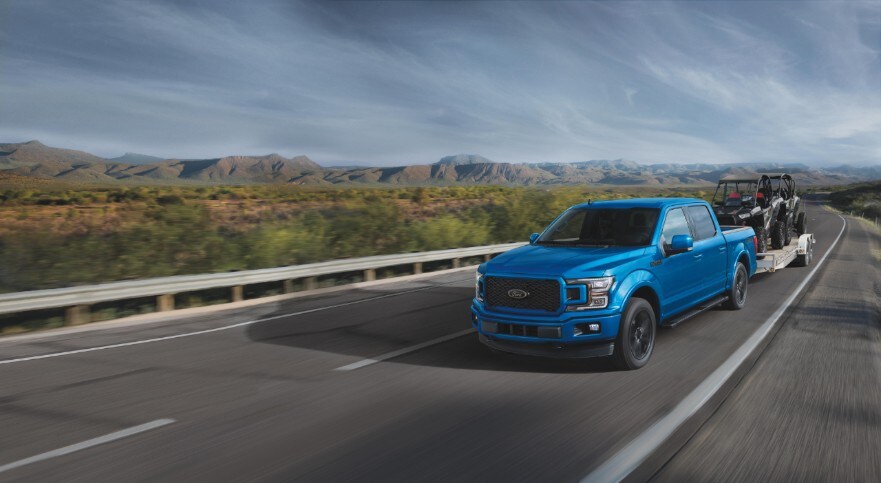 Nipping at the heels of the Silverado is the Ford F-150, with 1.80 percent of trucks reaching 200,000 miles. That these two popular trucks are rated so highly is no coincidence; as favorites of the blue-collar trades, both Ford and Chevrolet pickups are constantly on the road to job sites near and far. As a result, they amass mileage far quicker than an ordinary commuter - and they also are kept on the road longer by business owners who aren't keen on spending big money on a new truck.
GMC Sierra 1500
Percentage of vehicles with 200,000+ miles: 1.70%
Coming in at number three in the most reliable American truck category is the GMC Sierra. Those familiar with trucks know that the GMC Sierra 1500 is a corporate cousin to the Silverado. So why do the scores differ? The answer comes down to who likely owns these trucks. The GMC has long been the luxury variant of the GM pickup, costing more money and offering more lavish trappings than its Chevrolet sibling. It's no surprise, then, that buyers are the more affluent types - think people looking to tow their recreational toys like RVs and boats. These buyers aren't putting the serious miles on their trucks that a contractor or journeyman will rack up, which means fewer GMCs will have the chance to hit that 200,000 threshold.
Most Reliable American SUVs
Chevrolet Suburban
Percentage of vehicles with 200,000+ miles: 5.00%
The most reliable American SUV - and most reliable American car, period - is the Chevrolet Suburban, with 5% of used examples showing more than 200,000 miles on the odometer. Interestingly enough, the nearly-identical, shorter-wheelbase Chevrolet Tahoe ranks behind at 3.80%. If you're wondering why there's a difference, it comes down to usage. The bigger Suburbans have long appealed to livery services as well as private organizations that need to regularly shuttle people and luggage. Tahoes, on the other hand, are family vehicles, most often relegated to the daily commute. As such, Tahoes typically don't see the massive amounts of annual mileage that many Suburbans do. With fewer Tahoes hitting the 200,000-mile mark, the Suburban is better represented in our data than its smaller sibling.
Ford Expedition
Percentage of vehicles with 200,000+ miles: 5.00%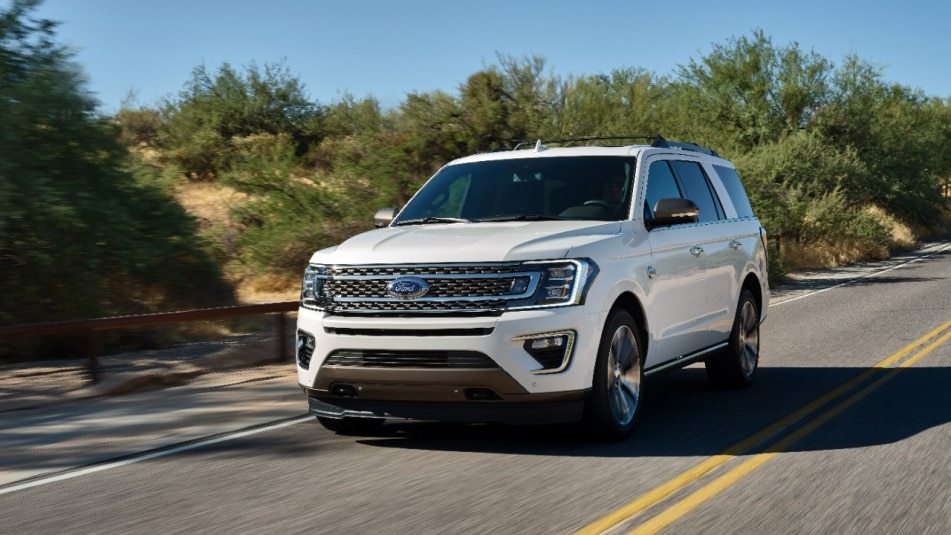 Tying the Suburban for first place in the SUV category is the Ford Expedition, with 5 percent of models at 200,000 miles or more. Again, the reason why is similar to that of the Suburban: the Expedition XL is a go-to choice for companies that are constantly moving people and cargo. Unlike the pair from Chevrolet, though, the smaller Expedition is included with the bigger Expedition XL and Max variants; this is because the long-wheelbase Expeditions are mere trims rather than separate models.
GMC Yukon XL
Percentage of vehicles with 200,000+ miles: 4.00%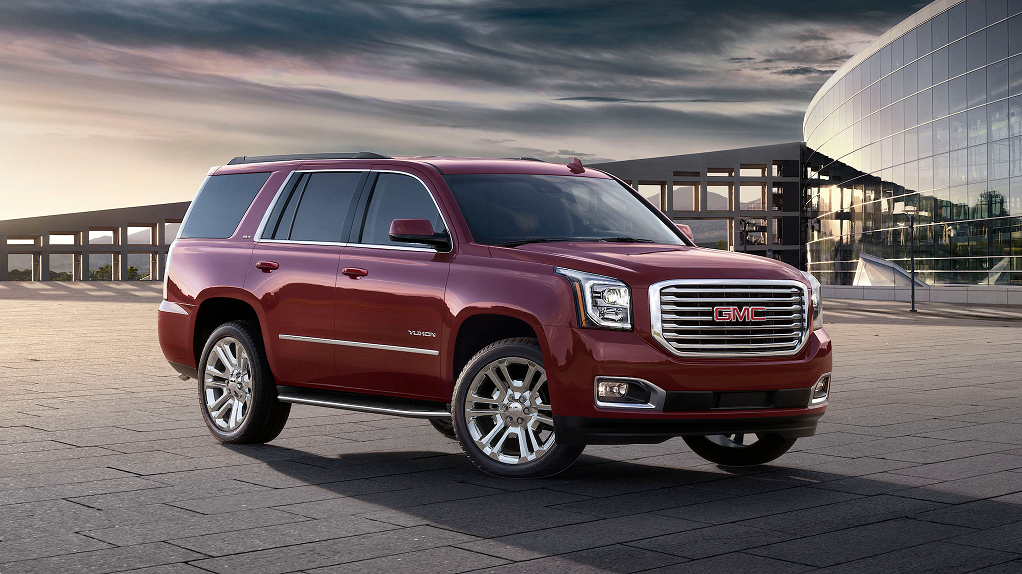 Coming in third in the SUV class is the GMC Yukon XL. This is one of the three big-SUV triplets built by General Motors, the other two being the Chevrolet Suburban and Cadillac Escalade. So why is the GMC not as well ranked as its Chevrolet twin? For the same reasons the GMC Sierra trails the Silverado - the buying group. The cheaper Chevy appeals to liveries, where sky-high mileage is the norm, while the GMC sells more often to private buyers.
For both pickups and SUVs, it isn't that the fancier model is less reliable; it's just that the luxury versions don't reach that 200,000-mile threshold with such regularity. The data puts emphasis on cars that accumulate miles the fastest and still have desirability even at the 200,000 mile mark; this occurs most often with high-mile, late-model SUVs and trucks that are popular with tradesmen as well as shuttle, taxi, and livery services. In all those lines of work, it's far more likely the fleet operators, when ordering new company vehicles, will choose to skip the pricier variants and instead get the entry-level Chevy and Ford versions.
Ford Explorer
Percentage of vehicles with 200,000+ miles: 1.00%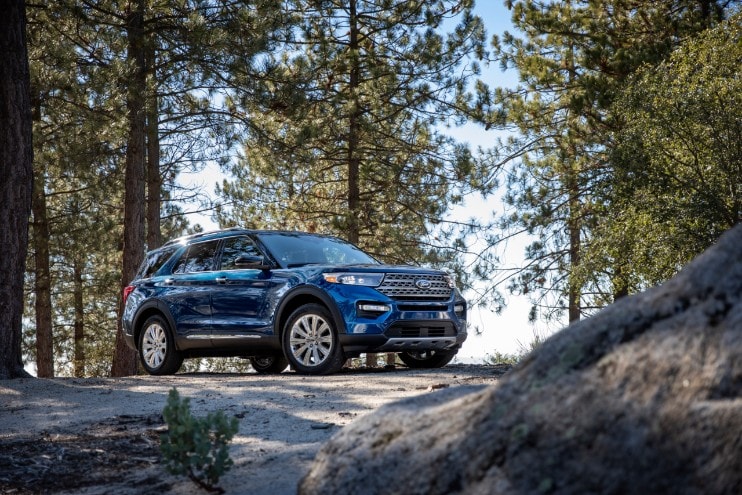 At just 1 percent of Explorers ending up for sale with 200,000 miles or more, Ford's popular three-row SUV doesn't measure up to some of the other high-mileage champs on this list. Nonetheless, the Explorer remains one of the most popular SUVs, and for good reason: it is affordable, comfortable, and far more economical than the full-frame behemoths showcased elsewhere on this list. If you want a reliable, three-row SUV that doesn't require a second mortgage to buy and a third just to fill the tank, the Explorer is an excellent choice.
Most Reliable American Luxury SUVs
Lincoln Navigator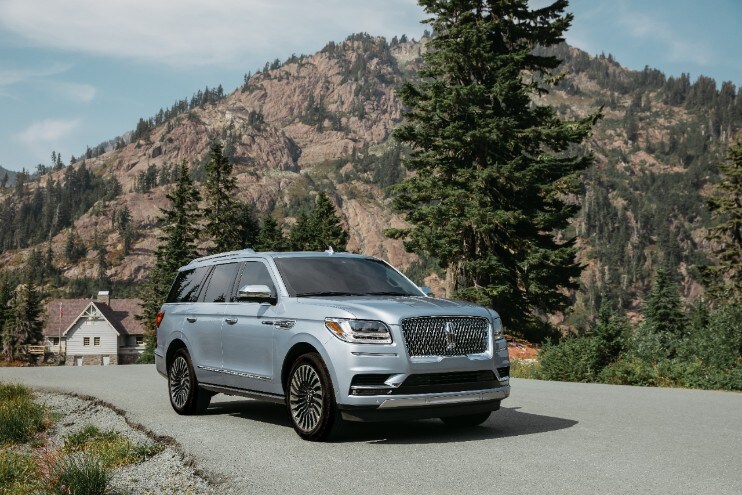 The Lincoln Navigator is an apt example of what was discussed above. The Navigator uses the same running gear as the Expedition, which ranks at 5 percent, but the Lincoln ranks at less than half of that. At this level of luxury, though, it's more than just ownership and usage (though that's certainly a part of it). There's also all the extra features and electronics to contend with. When a luxury car gets old and well worn, it's not unusual for electrical gremlins to start appearing. As these failures begin to occur, owners might be more predisposed to dumping their old ride for a new car before it becomes a further money pit. This is why there's not many 200,000-mile Mercedes S-Class or Audi A8 sedans running around with deep six-digit mileage.
Cadillac Escalade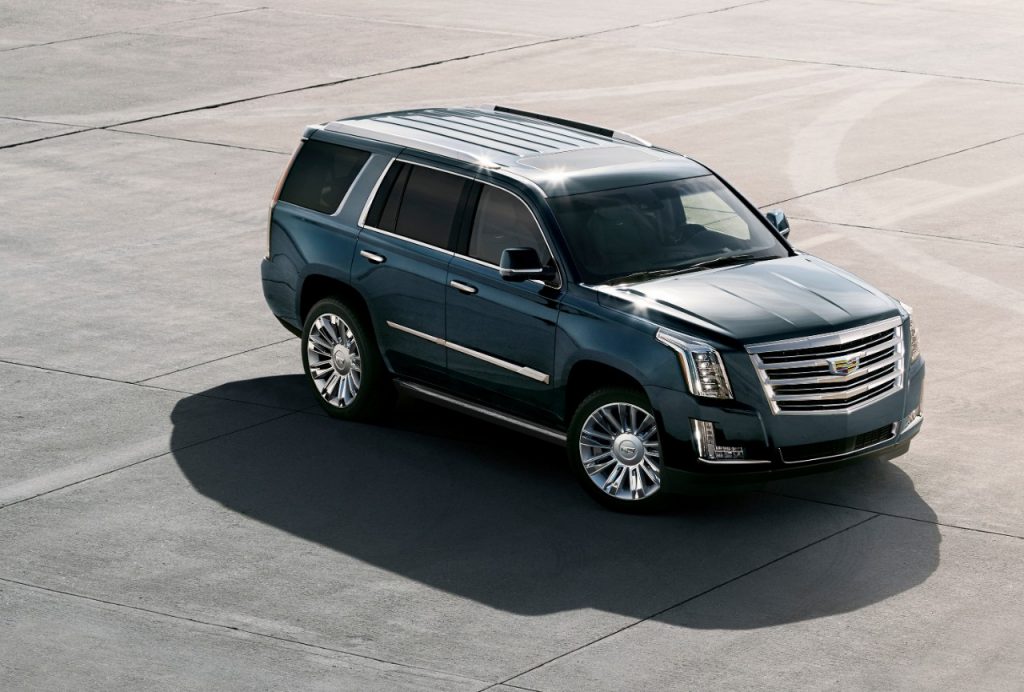 The Cadillac Escalade is the rare model whose standard-wheelbase model ranks higher in the results than its long-wheelbase brethren. Why? It's likely that the luxury-laden Escalade doesn't hold up as well to high-mileage abuse the way the more plebeian Chevrolet and GMC models do thanks to its plethora of high-end electronic features that can be pricey to fix if they fail. Like any luxury vehicle, all the fancy state-of-the-art toys and accoutrements don't bode as well for long-term durability as unadorned entry-level models.
The Bottom Line
Look at all this list in its entirety and you'll start to notice a trend: the American vehicles that made the cut are largely full-size
pickup trucks
and
SUVs
with ladder frames, V8 engines, and massive capability. It's no coincidence that these are precisely the traits that are demanded by industries like construction, livery services, taxi outfits, police forces, and other government entities. Bred to be workhorses, these big trucks and
SUVs
were designed from the get-go to go the extra mile without breaking a sweat. In that regard they succeed.
Does that mean these are the only reliable American cars? Not by a long shot. If the vehicles profiled here weren't so common in high-mile work, they would look less reliable than they are. Conversely, plenty of midsize or compact cars and trucks would likely have no issue going the distance, but because their buyers rarely rack up any serious mileage in a short duration of time the data collected in this study will not showcase them.
Some readers might also be wondering about the Japanese and European marques; after all, there's a lot of people who are convinced the most reliable cars come from Toyota and Honda, and there's another cohort of shoppers who believe in the excellence of German engineering. But this list is focused on American cars, and the most reliable among those. Both the Japanese and European manufacturers will get a fair shake in due time. Keep an eye out for future articles showcasing the most reliable products from those continents.
It's also worth noting that reliability isn't just dependent on the manufacturer's build quality - it also requires maintenance on the consumer's end. If you don't take care of your car, it will soon fail to take care of you. Follow the maintenance schedule in the owner's manual and it's easy enough for any car to reach that 200,000-mile milestone.
As for why there's no electric cars on the list: there's plenty of anecdotal evidence out there suggesting fully-electric American cars like the Tesla lineup and the Chevrolet Bolt have been reliable. But because cars with electric powertrains don't amass mileage like gas-engined cars, they did not rank in this study. We also excluded low-volume cars from further analysis, which also contributed to the lack of electrics on our list. Specialty cars like the Corvette and Mustang can be found in a separate article about the Most Reliable Sports Cars.
If you're in the market for a car, you can search over 4 million new and used cars with iSeeCars' award-winning car search engine that helps shoppers find the best car deals by providing key insights and valuable resources, like the iSeeCars VIN check report.