In the competitive world of high-performance sports cars and supercars it takes a truly unique blend of features and capabilities to rise above the noise and be considered a timeless icon. The Nissan Skyline GT-R has attained this iconic status through its combination of a powerful twin-turbo engine, advanced all-wheel-drive system, and consistent success in multiple touring car competitive events; thus the car's name, GT-R, stands for Gran Turismo Racing. GT-Rs are among the most desirable high-performance JDM cars ever created.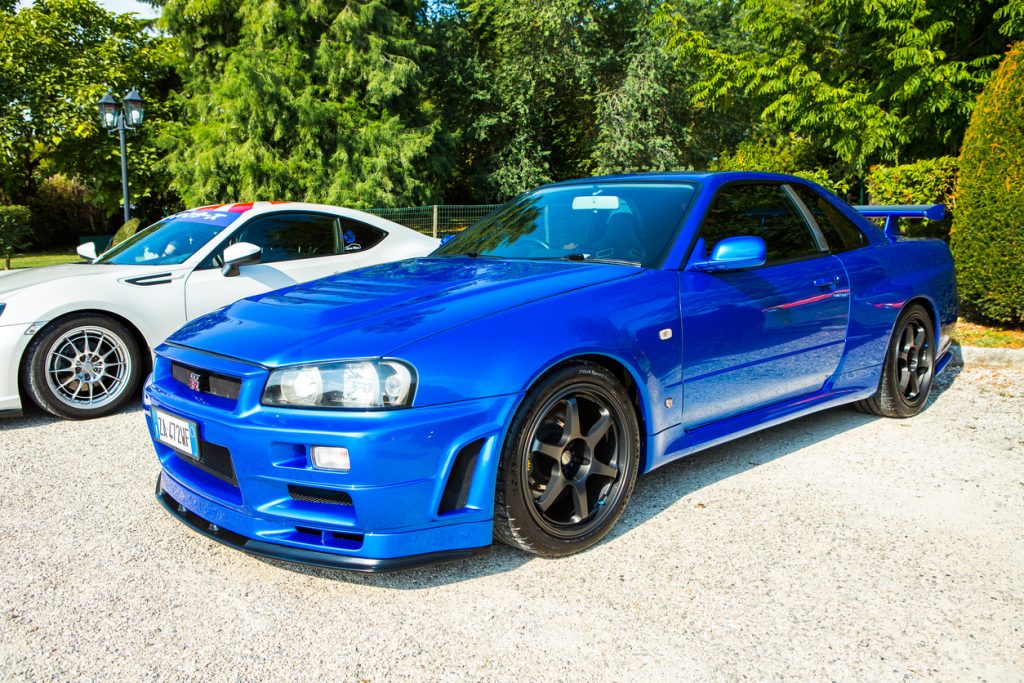 The original 1969 Nissan Skyline GT-R was a rear-wheel-drive sedan without turbochargers and a modest 2.0-liter DOHC inline 6 engine offering 160 horsepower. The second-generation Skyline GT-R, a 1973 model, moved to a two-door coupe body style with a prominent rear spoiler, though it didn't sell well due to a global oil crisis and high gas prices that ended production after just one year.
The third-generation Skyline GT-R, introduced in 1989, was the first with an inline 6-cylinder engine featuring twin turbos and an advanced AWD transaxle, dubbed ATTESA E-TS. Horsepower was rated at 376 hp. A special edition Nissan GT-R Nismo version of this generation Skyline (R32) dominated the Japanese Touring Car Championship race series, earning the nickname "Godzilla" due to its race track dominance and Japanese country of origin.
The next generation of Skyline GT-R, dubbed R33, debuted in 1994 and continued with the twin-turbo inline 6-cylinder engine and all-wheel drive formula, though the R34 GT-R, introduced in 1999, switched from a five-speed to a six-speed manual transmission and introduced a carbon fiber hood on the limited-production V-Spec II version. This was the last generation of the GT-R to use the word "Skyline" in its model name, with the next generation of Nissan's performance car wearing a simple GT-R badge.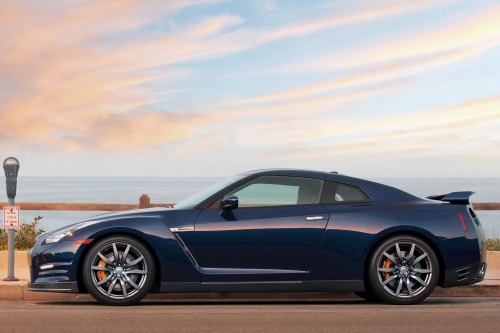 The latest version of the Nissan GT-R R35 was introduced in 2007 at the Tokyo Motor Show and, for the first time, offered for sale worldwide. Multiple powertrain upgrades debuted on the current R35 GT-R, including the model's first V6 engine, dubbed VR38DETT, and a new dual-clutch transmission, marking the first time an automatic transmission has been available in a GT-R.
Lightweight alloy wheels, four wheel Brembo brakes and a launch control system contribute to the R35 Nissan GT-R's supercar status, while premium features like advanced connectivity and a Bose audio system deliver a Nissan GT-R premium experience. As the company's highest performance production car, the current GT-R has been offered in multiple limited editions over the past 14 years, including the Nismo, Black Edition and Track Edition variants.
Horsepower figures started at 480 hp in the 2008 version of the GT-R, and have climbed to 565 hp in the latest model. These figures have kept the Nissan GT-R competitive with European supercars like the Audi R8, Lamborghini Gallardo, McLaren 12C and Porsche 911 Turbo with regard to acceleration, lap times, and top speed figures. Similar to the Chevrolet Corvette, the GT-R can keep pace with premium European supercars while consistently costing tens of thousands of dollars less.
What other cars have used GT-R in their name?
While Nissan's history with the name "GT-R" is the longest, there are other models that have used these letters to indicate a high-performance model. These include the McLaren F1 GTR, a race car version of the British mid-engine supercar from the 1990s. There was also a limited-production, V8 version of the BMW M3 in 2001 called the GTR, and a Mercedes-Benz CLK GTR with a V12 engine from the 1990s. The current Mercedes-AMG GT R, powered by a 4.0-liter V8 engine with twin turbos and over 500 horsepower, keeps the GT-R performance trend alive.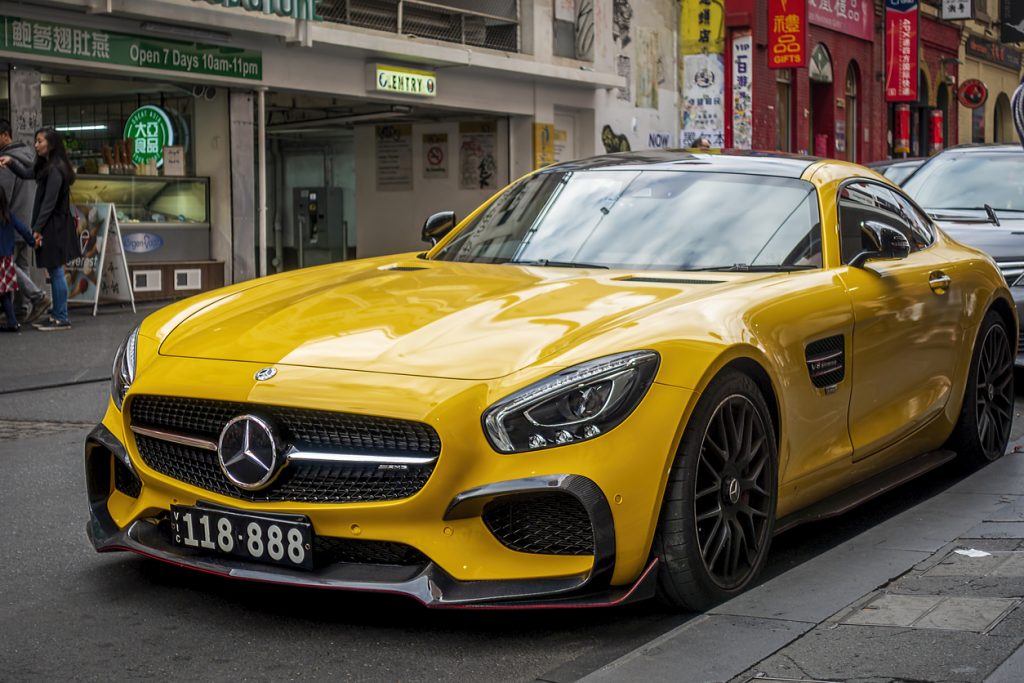 Like the Nissan GT-R, none of these are the best option for buyers seeking fuel economy or practical daily driving conditions from a new or used car, but all of them offer driving thrills to make you forget the low MPG figures.
More from iSeeCars.com:
About iSeeCars.com:
If you're in the market for a new or used sports car, you can search over 4 million used and new cars with iSeeCars' award-winning car search engine that helps shoppers find the best car deals by providing key insights and valuable resources, like the iSeeCars free VIN check and Best Cars rankings. Whether you want a coupe, convertible, sporty sedan, or hatchback, car buying has never been so easy.