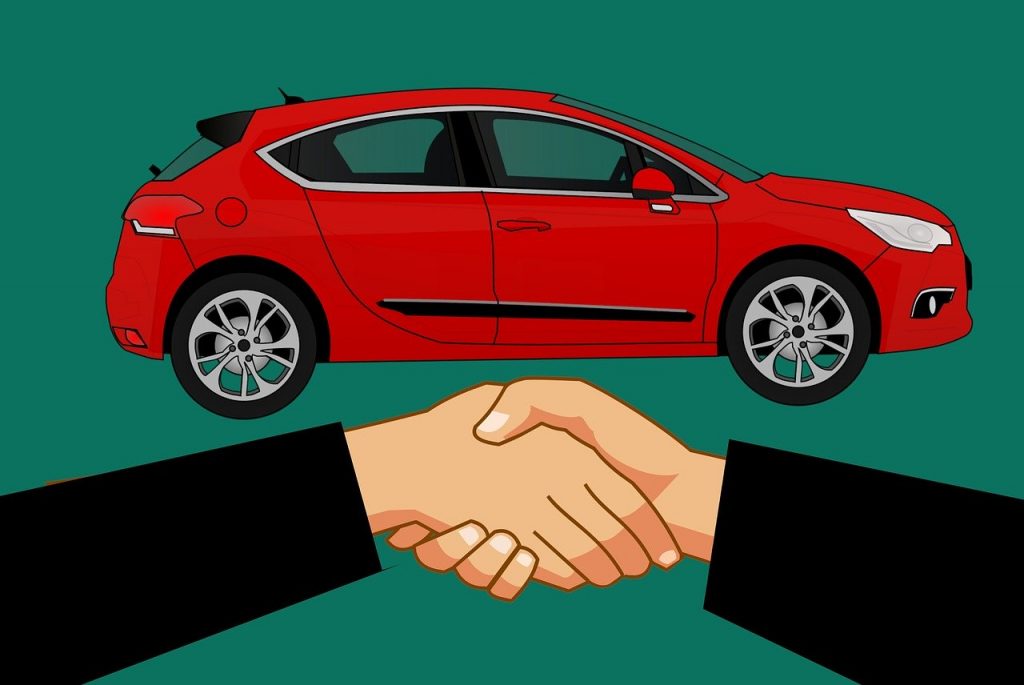 Not fully understanding what the title of ownership is, why it is important, and how to go about transferring it can cause a lot of headaches during the car-buying process. This is especially true if you are buying or selling a car privately. To clarify things, we've compiled this handy little Q&A that should answer all your questions regarding vehicle titles:
What Is the Title of Ownership?
In short, a title is a legal document that proves valid ownership. Without a title, a car cannot be registered with the Department of Motor Vehicles (DMV). And if a car cannot be registered, it won't be issued license plates, which means it cannot be legally driven. At that point, a car without a title essentially becomes a two-ton paperweight. 
This is why the title is the most important piece of documentation you have for your car. If you plan on selling your car on the private market, ensure that you have the title in your records. If you find that you've lost the title, follow the steps outlined by your local DMV to be issued a replacement before putting the car on the market. It will make the selling process go that much more smoothly.
Should I buy a car without a title?
In most instances, the answer is no. Though the exact process of car registration varies from state to state, it's common across all states that having the title on hand when going to register your newly purchased car is a lot easier, faster, and straightforward, not to mention cheaper, than if you didn't have the title. 
If you do buy a car without a title, expect to complete and submit additional documents, possibly get additional inspections for things like smog and safety, and spend a lot of time waiting for all this stuff to be processed by the DMV. It's a long, slow, painful process - and it all can be avoided if you buy a car from someone who didn't lose the title. 
It's worth pausing here to reiterate that the process varies from state to state. Connecticut, for instance, does not require a title for registering any car over 20 years old. On the other hand, if you buy any car without a title in California you'll first need the previous owner to fill out a request for title have it notarized. Then you'll pay the appropriate DMV fees and also get a safety and smog check. Only then might you be able to get a new title from the state. 
To avoid having to negotiate the labyrinth of state-specific DMV rules, forms, and regulations relating to no-title sales, make sure that for any car you intend to purchase that the seller has the title. If they don't, walk away, as the difficulties that could arise when you attempt to register it might prove incredibly frustrating and time-consuming - not to mention pricey. 
How does the title transfer process work?
The process of transferring a title begins when the car is purchased. At that time the seller will  complete and sign the appropriate sections on the car title itself. The buyer will also sign the title. There's also a place to write in the mileage shown on the odometer at the time of sale. That section will need to be filled in as well.
This is also when a bill of sale should be written out. A bill of sale is like a receipt; it is a legal document stating that you purchased a certain product or service from another. It doesn't have to be anything fancy - in this case, just a couple of sentences disclosing the names of the parties involved, the year, make, and model of the car sold, and the date of sale and purchase price. This isn't required by every state, so check first with your local DMV before preparing one. If you need it, bill of sale templates are available for free online.
With a signed title and completed bill of sale (if needed), you're ready to begin the title transfer process. Bring both to the DMV along with the completed title application for a new certificate of title, pay the necessary title transfer fees, and within a few weeks you'll receive a new title in the mail that officially proclaims you as the new, rightful owner.
Is it really that easy?
Well, that's the general process. As noted earlier, each state is different with their exact criteria required for issuing a title. Before you go spend the day at your local DMV, check their website to ensure you bring everything you need to transfer the title into your name.
Other factors that might play a role is exactly how you've acquired your car. For instance, the process of titling a car that is inherited, gifted, or transferred to another family member may differ from the ordinary arms-length transaction between unrelated buyers and sellers. These unique situations may require you to bring additional paperwork and complete specific forms.
If you're still paying off your car loan when you decide to sell it, you'll need to work with the lender before proceeding with any sort of title transfer. Generally, you'll end up getting an official payoff letter that shows the payoff amount, which is how much you'll pay in a lump sum to satisfy the loan terms and have the lienholder release the title. You'll then apply for a new title, furnishing the DMV with a completed title application, official documentation of the lien release, and payment for any fees. Once the DMV mails you a clean title in your name you can proceed with selling the car.
So that's how I transfer a title. What about registering my new car?
Transferring a title is only part of the registration process. To properly register your new vehicle, you'll also need your driver's license, valid proof of insurance, and completed all registration documents. You'll also be required to pay any sales tax and registration fees that may be due. And depending on the state you live in, you might have to first pass smog, safety, or emissions tests - or maybe all three - before your state will let you complete registration.
Does any of this matter if I plan on buying from a dealership?
A dealership will likely handle much, if not all, of the documentation - for a fee, of course. If it's a new car, they'll go ahead and begin the process of having an original title issued in your name. It's not much different for a used car, though depending on the state the old title may be in the dealer's name or in the prior owner's name. It doesn't matter much for you, though, as neither case impacts the transfer of ownership. 
A dealer may charge anywhere from $100 to $500 for this service - be sure to read closely the contracts and agreements they have you sign during the paperwork session. If you want to save some money and are okay with waiting in line at the DMV, don't be afraid to tell them that you'll handle the titling and registration process yourself. It will cost significantly less if you choose to do so.
The Bottom Line
Whether you're buying from a dealer or a private party, or from across the country or just from down the street, you'll need to deal with transferring the title into your name and registering the car with your local DMV. 
Because the rules differ from state to state, the best advice we can give you is to do your homework - before you buy something, know exactly what you'll need to satisfy the whims of your state's DMV. That might mean a verified odometer reading, a vehicle identification number (VIN) certification, or a smog check. Whatever it is, know beforehand. It could give you a leg up when it comes time to haggle - or you'll know to run away from a car with a messy title situation.
As a final point, remember that not all titles are created equal. Hiding on sites like Craigslist and Facebook Marketplace are cars with salvage, flood, and lemon titles. To learn more on the different types of branded titles - and why you should avoid them - read this.
If you currently find yourself in the market for a car, you can search over 4 million new and used vehicles with iSeeCars' award-winning car search engine. We help shoppers find the best deals by providing key insights and valuable resources, like the iSeeCars VIN check report. You can also narrow down your search by filtering for cars with clean titles.