Getting your engine oil changed regularly is one of the most important things you can do for your vehicle. Not only does it extend the life of your engine, but it also keeps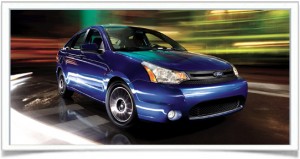 most powertrain warranties from becoming null and void. Where to go to get this important task performed has been debated among car owners for decades. Which brand of oil is better? Which place is the most economical? Who has the best service? There are several factors to consider.
The first is, of course, quality of work. This is the most important aspect of the entire experience. What's the use in getting something done if it isn't being done correctly? So, we should weigh quality very high here. Even though an oil change is a fairly simple process, it's the simple things that can be very hard on people at times. Why take the risk with an object that costs tens of thousands of dollars?
Secondly is price. Unfortunately, this is the one that dictates the decision most of the time. Many people see a coupon in a local newspaper or mailer for a quick, cheap oil change and they're scheduling the appointment two minutes later. While it is true that price should play a role in your decision here, giving up a few extra dollars to be confident you won't suffer any problems with a simple job is a sound investment.
The next factor is oil and filter brands. This is a question more of preference than anything else. There are people who swear that 5W-30 oil is 5W-30 oil, no matter what label is on the carton. Then there are people who swear by certain brands. The question is, which one are you? If you're more comfortable with a particular name brand of oil or filter, choose a shop that uses these particular brands; or, some shops will even be kind enough to order whatever brand you'd like from the local auto parts store if you call in advance. There is usually a price difference going that route, however.
The last factor is what we'll call the x-factor. This is all the little extra goodies you get with your service. Do they wash your car afterwards? Can they have you in and out in a reasonable amount of time? Can you get a free tire rotation and brake inspection if you need it? These are all questions that can factor into this decision. Now that we know what we're looking for, let's take a look at the best places to get an oil change.
1. A Reliable Independent Local Service Center
There's one in almost every town in America. A small, or sometimes not-so-small, privately-owned service center that is known for great, quality service. With very little research, you can find which shop this is in your city or town. Just remember, we said "service center," not quick-stop. This is a shop that basically does it all. You name it on a car, they can handle it. These shops are great because they typically only hire ASE Certified technicians and can still come in lower in price than most dealerships. And since they are privately owned, their tire-and-lube technicians are trained in-house. Owners of these shops know their reputations are staked on the little guys in the shop performing their tasks up to standards. For this reason, these are typically trustworthy businesses to deal with. The Better Business Bureau will more than likely have a listing of one in your town. Being a service center, it usually isn't hard to find one that will throw in a free tire rotation and brake inspection either, since they do make their money fixing cars and all.
2. Your Vehicle Dealership
In terms of quality, this is usually the top of the line. Not only will your dealership have factory-trained technicians, but there is no technician more familiar with your particular make of vehicle than someone who works on them all day every day. There is also the safety of knowing that he/she may be able to tell if there are any other problems with your vehicle with just a short drive into the shop or during the inspection that usually comes with a dealership oil change. This can nip unknown problems early before they get to be truly expensive to fix. This isn't to say that other shops can't do that as well, it's simply that dealership technicians typically work on the same make of vehicle every day; they will know more about what to look for on certain models than other technicians would. Many dealerships also offer little perks like a free car wash after service, but they are going to be the priciest choice on this list.
3. Big Name Service Station
By this one we mean a place like Sears Auto Service Center or Wal-Mart's Tire and Lube Express, or any national chain auto shop that isn't just a quick lube and offers other mechanical services. In terms of quality, this one is hit or miss. Many of these shops have a very high turnover rate for technicians. Most of their lube techs are young, some still in high school, and are learning on the job. Not many people are comfortable with their vehicles being used as learning tools, even with supervision. Then again, that's not to say there aren't some very passionate young mechanics out there who are eager to learn and will do a spectacular job; we're just playing the odds here. As for price, this is the middle of the road. The biggest drawback is that many of these chains only use certain types of oil and filters, so if you're picky about your parts it may cost you extra.
4. Lube Stop, Jiffy Lube, Any Other 10-Minute Oil Change Service
Remember when your mother told you that it's better to take your time and do something right than to have to do it twice? That still seems like a pretty good rule. Quick-stop oil change stations are convenient, it's true, but they also suffer the high turnover rate. Many of their technicians are paid barely above minimum wage and their effort, at times, reflects this. They are typically quite pricy when compared to other alternatives as well. Then there's the whole "rushing-to-get-it-done-quick" thing. Sometimes you come across problems in automotive service; oil filters get stuck, grease fittings go bad, drain plugs strip out. When you're rushing to get a job done, little problems like these can turn into big problems if they're dealt with hastily. Unless you're in a pinch or know someone personally who works at one of these stations whom you can trust to work on your vehicle, the quick-stop oil change stations are an iffy choice.
5. Do It Yourself
In terms of cost and quality, this one is all up to you. The only question is, do you have the necessary time and knowledge? As we said before, an oil change is a simple thing, but problems can occur. Most of these problems can be avoided altogether by doing your own work, but you should know what you're doing for safety's sake if none other. If you're a technician or car junkie, and you can safely perform the oil change on your own, this is the cheapest option, and the quality of work is totally in your hands – as long as you've got the time.