Muscle cars are as American as baseball and apple pie. Over the last 60 years several Asian and European automakers have co-opted the classic muscle car recipe – a large V8 engine stuffed into a smaller, rear-wheel drive platform – but muscle cars remain an American phenomena.
They were born in a post-war era dominated by cheap gas and rapidly-evolving automotive technology that incited a horsepower war between the major U.S. automakers. The first shots were fired when the Chevrolet Corvette's 265 cubic inch V8 engine was dropped into a 1955 Chevrolet Bel Air. That same year, Detroit rival Chrysler put a 330 cubic inch V8 in its Chrysler 300 performance two-door coupe. The term "muscle car" hadn't yet been coined, but the concept of putting a large, powerful engine in a – relatively – small body was established, and would become the primary definition of what constitutes a muscle car forever after.
The official muscle era kicked off 9 years later when Pontiac put its largest engine, a 389 cubic inch V8, into its midsize "Le Mans" coupe and dubbed it the 1964 Pontiac Tempest GTO. GTO comes from the Italian term Gran Turismo Omologato, or Grand Touring Homologated, and was already in use by another car company – Ferrari. That didn't stop Pontiac from using the name, and seeing strong demand from car enthusiasts drawn to the concept of a high-performance car made in the USA.
The GTO's strong sales, along with Ford's massively successful 1965 Mustang, opened the floodgates, with every major U.S. automaker fielding their best muscle car models over the next 10 years. Sadly, the original muscle car era ended with the last 1974 Pontiac Firebird Trans Am powered by a 455 cubic inch Super Duty V8. But happily, American cars regained their performance standing in the mid-1980s, with at least one powerful V8 muscle car available in America's new-car showrooms ever since. With over six decades of muscle car history, let's count down the 20 best American muscle cars of all time.
1964 Pontiac GTO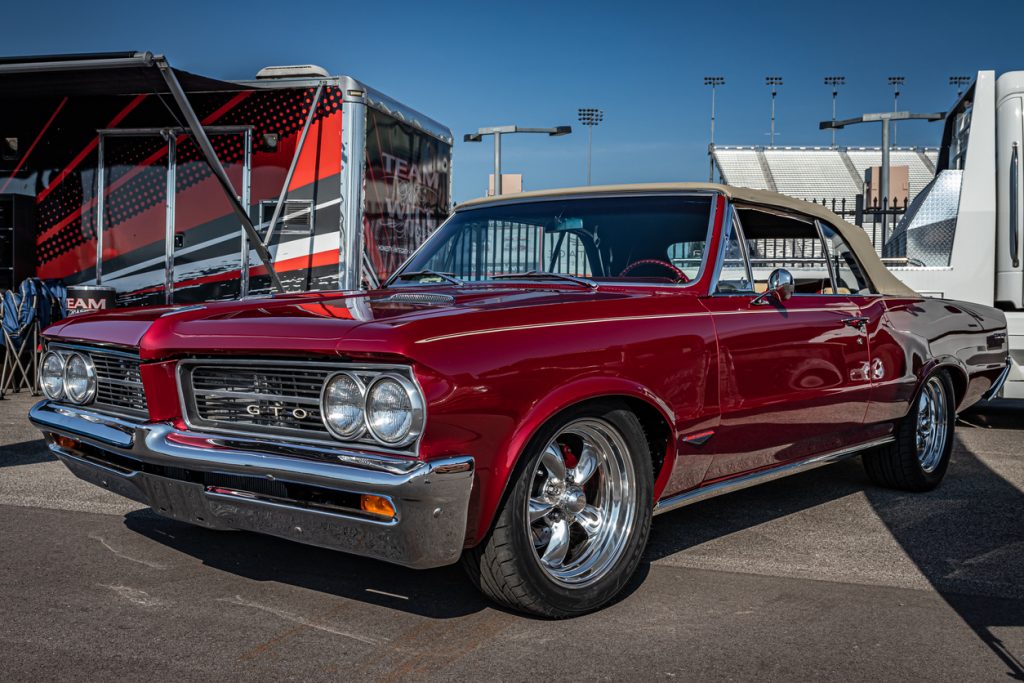 Let's start off with the car that started it all – the aforementioned 1964 Pontiac GTO. With its 389 cubic inch V8 rated at 348 horsepower, and a highly-controversial Car and Driver cover story pitting the American GTO against the Italian (Ferrari) GTO, this car caused a sensation and launched the original muscle car era. Kudos to Pontiac!
1965 Chevrolet Chevelle SS 396
1966 Dodge Charger Hemi
1967 Chevrolet Camaro Z/28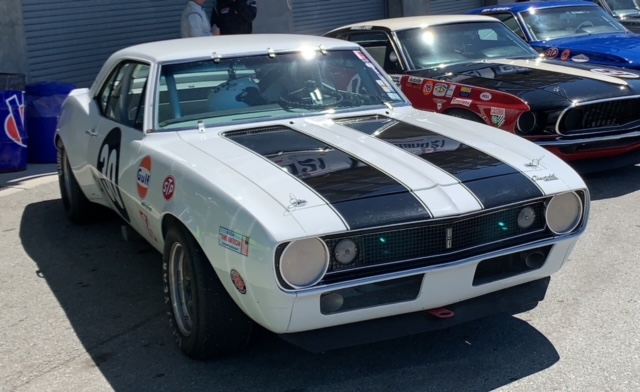 Every automaker watched with envy as Ford's Mustang sold in the millions (yes millions) in its first 3 years. But Chevrolet countered with the Camaro in 1967, creating an instant icon that was available in several trim levels, including the manual-transmission-only Z/28, a model that proved quite successful in Trans Am racing.
1969 Plymouth Road Runner 440+6:
1965 Ford Mustang GT
1969 Pontiac Firebird Trans Am
1970 Oldsmobile 442 W-30
1970 Buick GSX Stage One
1968 Mustang Shelby GT500 KR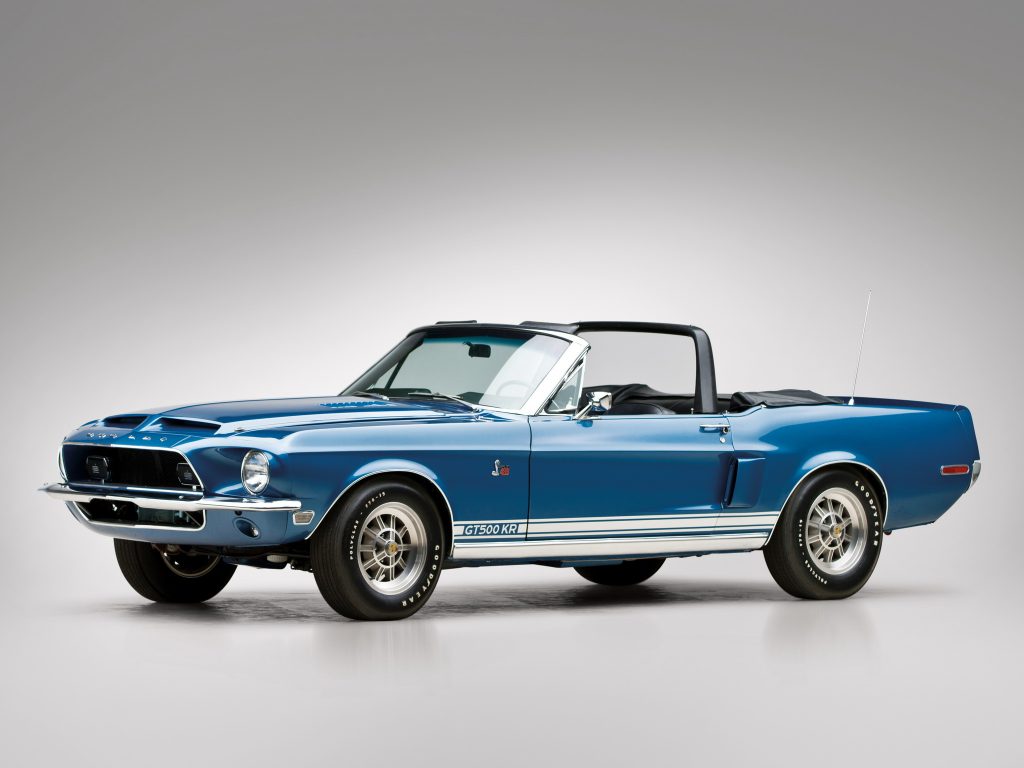 1970 Dodge Challenger R/T SE Hemi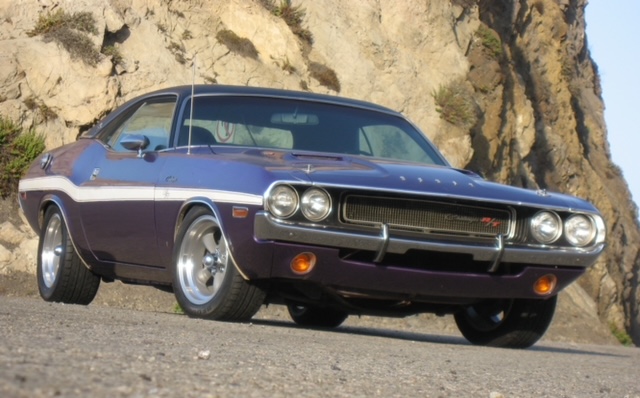 Dodge introduced the Challenger in 1970, creating one of the best proportioned muscle cars of all time. Available in multiple trims and with everything from a 6 cylinder engine to the 426 Hemi, a 1970 Challenger R/T SE Hemi marries performance with luxury. Since we're dreaming, go ahead and make ours Plum Crazy Purple.
1969 Chevrolet Camaro ZL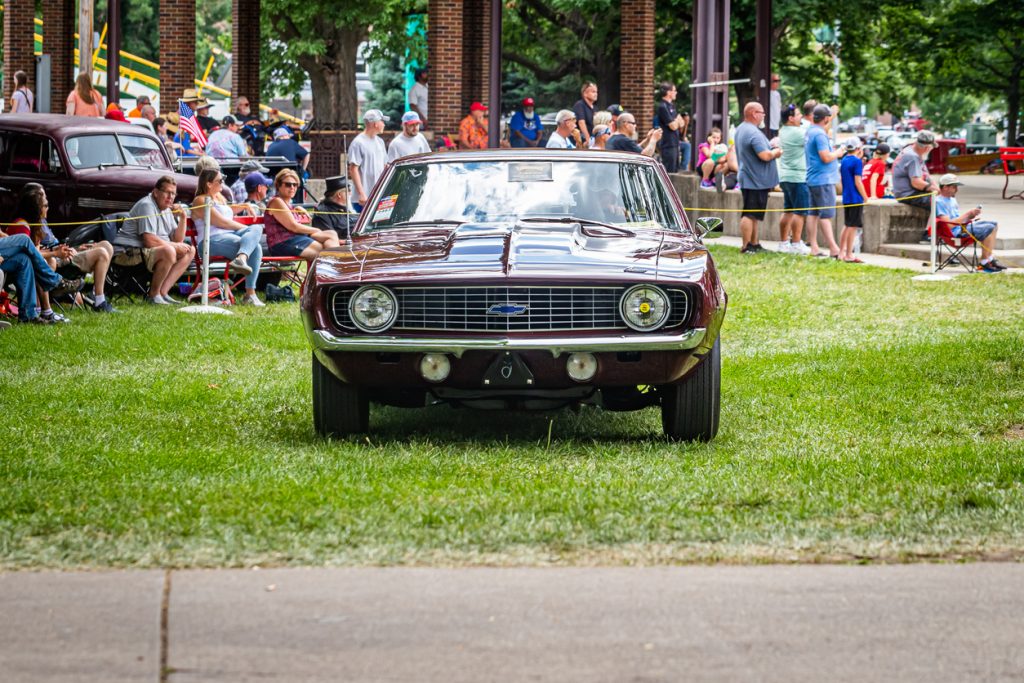 2023 Dodge Challenger SRT Jailbreak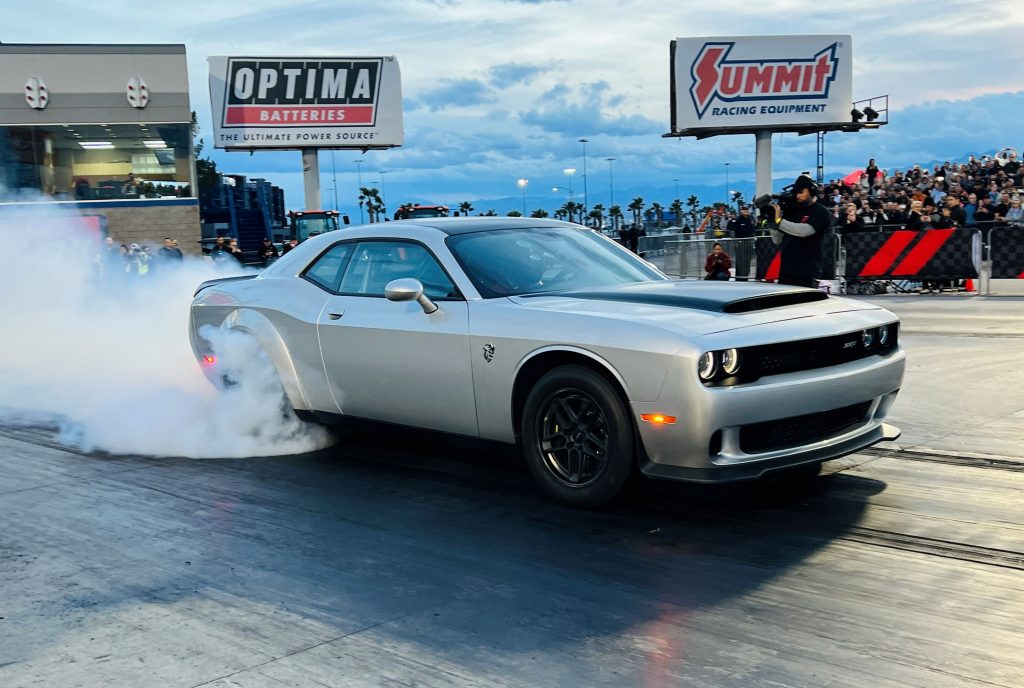 Not every great muscle car is from the old era. Dodge has been building 700-plus horsepower SRT Hellcats since the 2015 model year. The Jailbreak offers 807 horsepower and 707 pound-feet of torque from its supercharger-enhanced 6.2-liter V8. It even uses the air conditioning system to cool the intake charge for added power.
1973 Pontiac Firebird 455 Super Duty
1969 Dodge Charger Daytona
1970 Chevrolet Chevelle SS 454 LS6
1969 Ford Mustang Boss 429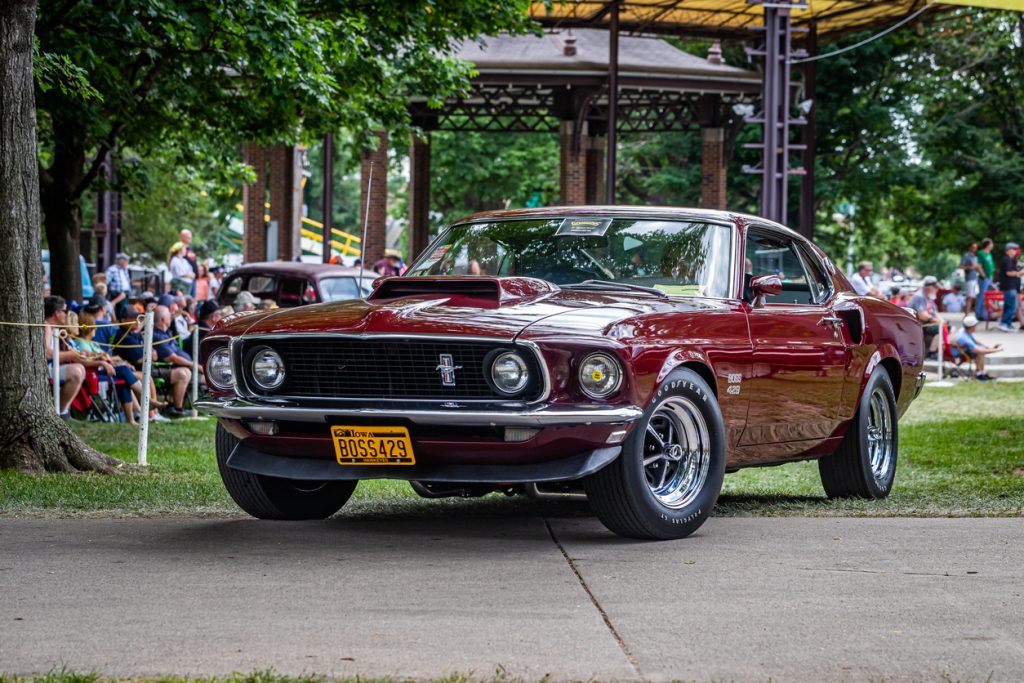 A loophole in NASCAR's rules meant teams could run any engine sold in a production car, not just the engines sold in the Torino race car of that era. So Ford decided to put its most powerful 1969 production engine in the smaller Mustang instead of the midsize Torino, creating the most powerful Mustang up that point in the model's history.
1969 Pontiac GTO Judge
2018 Dodge Demon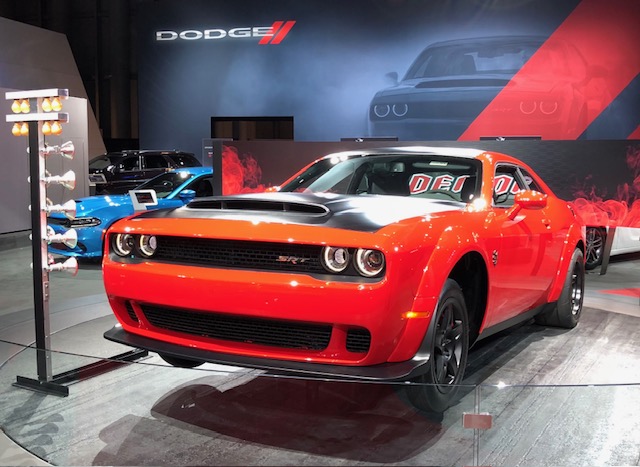 While not an original muscle car, the Dodge Demon is the most extreme muscle car ever built. Its 6.2-liter V8 offered 840 horsepower and 770 pound-feet of torque. This made the Demon capable of a 9-second ¼ mile…if it could get sufficient grip when drag racing on the kind of prepared surface you'll only find at a drag facility.
1971 Hemi 'Cuda Convertible
Related Articles:
If you're interested in a new or used muscle car, be sure to check out iSeeCars' award-winning car search engine. It uses advanced algorithms to help shoppers find the best car deals and provides key insights and valuable resources, like the iSeeCars VIN check report and Best Cars rankings. Filter by horsepower, drive type, and other parameters to find your next vehicle.