New Study Reveals Men Strongly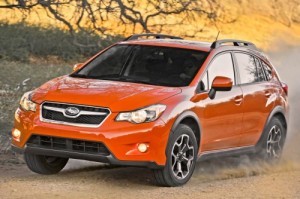 Prefer Orange and Other Bright Car Colors, While Women Still Prefer More Neutral Colors
iSeeCars.com just released the findings of its 2nd annual Gender and Car Color Preference Study, which shows that men's interest in orange and other non-traditional car colors has increased significantly, while women continue to prefer more mainstream, neutral car colors.
According to the study conducted by the car research website, iSeeCars.com, the new preferred car color for men is orange. Men have a stronger preference for orange cars than women by 25.0 percent, followed distantly by a preference for brown (9.8 percent) and yellow (6.3 percent) cars. Women's new preferred car col
or is gold, which they favor more than men by 11.2 percent, followed by a preference for silver (7.1 percent) and beige (4.7 percent).
"Orange is the new hot car color when it comes to men's preferences," said Phong Ly, CEO of iSeeCars.com. "The most popular car colors—black, white, and silver—didn't change dramatically, but what's striking is how much more interest men have for the non-traditional colors now." Although the 2013 data also showed that men have a stronger preference for brighter car colors than women, men's preference for orange cars more than doubled and their preference for yellow cars more than tripled since last year's study.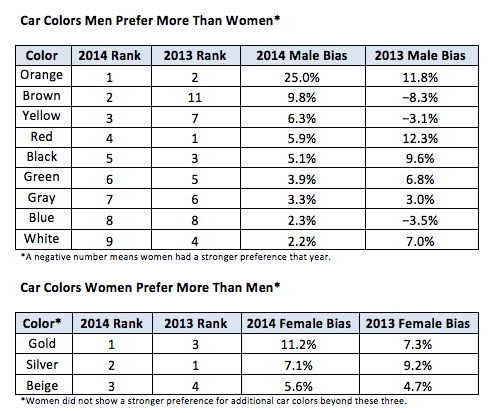 The analysts at iSeeCars.com studied more than 25 million used car listings and more than 200,000 consumers who inquired about car inquiries on iSeeCars.com during 2014. They categorized the gender of each person making an inquiry and the color of the car of interest. They then compared that data with the 2013 data from last year's study to determine how men's and women's preferences for car colors have changed.
This year two car colors dropped out of the men's top three, with red ranked fourth and black ranked fifth. Last year they ranked first and third, respectively. "This signals a trend of men's attitudes shifting away from the classic colors of red and black toward less mainstream colors," said Ly. One factor that may help explain the shift is market changes in the muscle car segment, which tends to attract more male buyers. From 2013 to 2014, the segment experienced a 73.3 percent increase in market share for orange cars and a 30.2 percent decrease for red cars.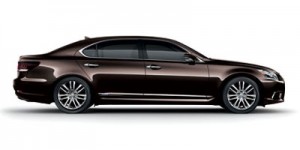 Another notable finding is how many car colors each gender prefers. Men show a stronger preference than women for nine colors, while women show a preference more strongly than men for only three colors. In last year's study, men only favored six car colors more strongly than women. One of the new colors preferred by men was brown, which shifted from ranking second in women's preferences to ranking second in men's preferences. The shift accompanied an influx of rich brown tones in the male-preferred luxury and muscle car segments. According to iSeeCars.com's analysis, between 2013 and 2014, market share of brown luxury cars rose 16.2 percent and market share for brown muscle cars increased by 53.3 percent.
"With more brown and orange car colors being offered in these segments and the increased interest in these colors by male buyers, color specialists at auto manufacturers seem to have gotten their color forecasts right," said Ly.
Women tend to prefer more mainstream, neutral car colors. Women's preference for gold cars jumped from its previous third rank to first in 2014. Female interest in silver cars dropped slightly, moving the color from first to second, and a complete shift away from brown allowed beige to rank third this year. "One explanation for the popularity of beige over brown may be because the market share of brown cars in the minivan segment declined by 24.7 percent, and that segment tends to be extremely popular with women," said Ly.
The role of car color preferences impacts automakers, not just consumers. "Beyond simply noting the most popular car colors from one year to the next, analyzing the shifts in consumers' color preferences can signal where the industry will head in terms of future car color options," said Ly.
Methodology
For its second annual Car Color Preference Study by Gender, iSeeCars.com analyzed more than 25 million used cars for sale and 200,000 consumers who inquired about a used car on iSeeCars.com in the calendar year 2014. It categorized inquiries as coming from male or female consumers (based on their names) and calculated the percentage of male and female inquiries to each car color. The difference in percentage between male and female inquiries was expressed as a percentage of female inquiry share and male inquiry share to calculate male and female bias toward each color. In addition, market share was calculated for each color within the luxury and muscle car segments, and within the minivan and non-luxury sedan segments. The data were compared to the analogous data collected in 2013 and described in iSeeCars.com's first study on Gender and Car Color Preferences.
About iSeeCars.com
iSeeCars.com is a data-driven car search and research company that helps shoppers find the best car deals by providing key insights and valuable resources, including the iSeeCars VIN Check report and Best Cars Rankings. iSeeCars has saved users over $406 million so far by applying big data analytics powered by over 25 billion (and growing) data points and using proprietary algorithms to objectively analyze, score and rank millions of new cars and used cars.