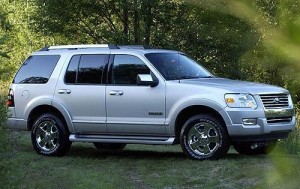 If thoughts of summer vacation are starting to pop into your head, maybe it's time to turn your attention to the type of vehicle you'll transport the family and all their stuff to the lake or mountains for the getaway. If the idea of plunking down $35,000-$50,000 for a brand-new SUV isn't realistic, how about checking out some good used SUVs? Here are five we like as best SUVs for camping.
2009-2010 Ford Explorer – Unless you're determined to go for the more recent redesign, the former truck-based Ford Explorer may be the way to go for a best all-around SUV for camping. The 2009 Ford Explorer has available three-row seating, huge cargo area, towing capacity up to a maximum of 7,300 pounds, and plenty of standard and available features to add up to a comfortable camping experience. In 2009, the Explorer got standard trailer-sway control as well. Pricing ranges from around $17,999 for an Explorer XLT to around $25,995 for the Explorer Eddie Bauer.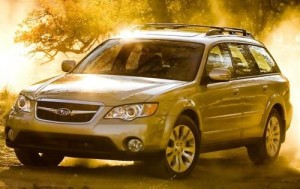 2009 Subaru Outback – With fold-flat seats for easy in-vehicle sleeping, rubber mats for quick and easy clean-up, DC outlets in the back, 65.4 cubic feet of cargo space and many optional racks to handle camping gear and sporting equipment, the 2009 Subaru Outback is a good candidate for one of the best used SUVs for camping. The vehicle, which straddles the wagon and crossover SUV segments, also comes with standard all-wheel drive, has high ground clearance for navigating light off-road trails, and has excellent safety ratings. No third-row seat is available, however. Used 2009 Subaru Outback prices are in the $15,708 to $20,991 range.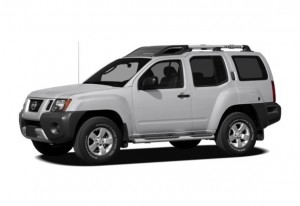 2009 Nissan Xterra – While it's definitely not the kind of vehicle you'd buy for a daily commute – unless your commute involves rugged two-tracks or steep inclines, the 2009 Nissan Xterra is perfectly suited for camping excursions with family and/or friends. The Xterra is easy to clean, offers plenty of cargo space, and sports a handy roof rack and gear basket for stowing extra items. As for price, expect to find the 2009 Nissan Xterra for around $13,995 to $18,500.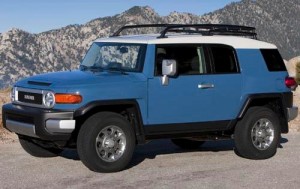 2008-2011 Toyota FJ Cruiser – If camping calls for traveling over rocky, sandy, gravel, mud or other off-road terrain, a Toyota FJ Cruiser can handle it with no problem. The five-passenger FJ Cruiser, with its retro styling that appeals to certain consumers, features a rugged and minimalist interior that's easy to clean and is designed to resist dirt and water. An Off-Road package makes its capabilities even more desirable. For best traction in rugged terrain, go for the full-time 4x4 with manual transmission. Pricing on used Toyota FJ Cruisers can range from $18,995 for a 2008 to the vicinity of $25,000-$31,000 for a well-equipped 2011.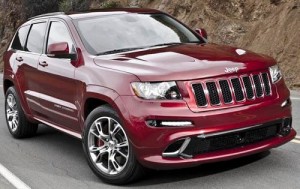 2011-2012 Jeep Grand Cherokee – With a complete redesign in 2011, the Jeep Grand Cherokee continues to provide families and those looking to go camping with many good reasons to do so in this midsize crossover SUV. Capable on dirt roads and off the beaten path and on pavement, the five-passenger Jeep Grand Cherokee is well-trimmed inside, has a powerful V6 engine, generous ground clearance, an advanced four-wheel drive system, low-speed stability and climbing power. Folding the rear seats flat provides about 69 cubic feet of cargo space. Jeep also has many accessories available that consumers will find perfect for camping. Pricing can range from $18,995 to around $26,000.