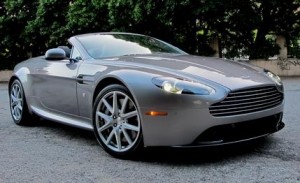 Buying a bargain supercar these days may take a bit of doing. Prices are up for used cars in general, and for supercars, even more so. Still, if you are a shrewd and persistent shopper and know what you're buying, you can land a great deal.
We took a look at the current crop of supercars and identified these eight as the most-wanted for less than $100,000. See if you agree.
2012 Aston Martin V8 Vantage – Go for the Vantage V8 Roadster, if you want real slobbering appeal by passersby. There's no denying the Vantage is a stunning vehicle, but it also has chops in the power department. Car and Driver called it right: a "spectacular" 4.7-liter V-8 engine that produces 420-hp at 7300 rpm, "splendidly comfortable" seats, and so much more. Pricing ranges from $85,000 to $95,000 – if you can find them.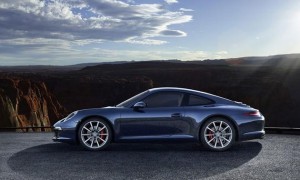 2013 Porsche 911 Carrera S – For many supercar purists, there's simply nothing better than the Porsche 911. Edmunds hails the 2013 Porsche 911 as the "definitive sports car," further gushing over its "precise steering, effortless acceleration, powerful brakes," and comfortable driving over long distances. Power for the Carrera S comes from a 400-horsepower 3.8-liter flat six-cylinder engine mated with a seven-speed manual transmission. Pricing for the 2013 Porsche 911 Carrera S is in the $97,000 to $99,000 range.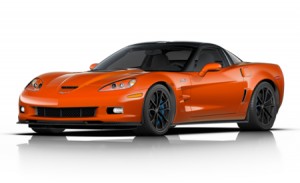 2013 Chevrolet Corvette ZR1 – How does 638 horsepower from a supercharged 6.2-liter V8 engine sound? In the view of many in the automotive press, the Corvette ZR1 supercar can hang with the best the world has to offer. It's a thrill to drive and has the performance of cars much more expensive. Kelley Blue Book says Corvette is a "pure driver's car with excellent cornering, blistering speed and undeniable good looks." A low-mileage 2013 Corvette ZR1 could fetch $95,000 in the used car market.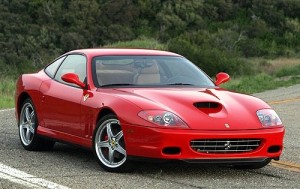 2003 Ferrari 575M – Try and find a late-model Ferrari for under $100,000 and you'll be really doing something. Check out the 2003 and 2004 model years for 575M and 360 models to find some in the price range of $97,000 to $99,995. The 575M is powered by a 515-horsepower 5.8-liter V12 engine matched with a six-speed automated manual transmission. Key attributes, according to Edmunds, include "launch-control" mode with F-1 transmission, well-honed steering and brakes, and the fact that the 575M is comfortable enough to drive every day.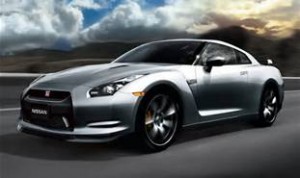 2013 Nissan GT-R – This is one supercar that doesn't scream its credentials out loud. It doesn't need to. Actions speak louder than words, and the 2013 Nissan GT-R offers stupefying acceleration, and an "adrenaline rush on par with the fastest Porsche 911 or Audi R8," says Kelley Blue Book. Power comes from a 545-horsepower twin-turbocharged V6 engine matched with a six-speed, sequential dual-clutch transmission. Pricing ranges from $89,000 to $92,980.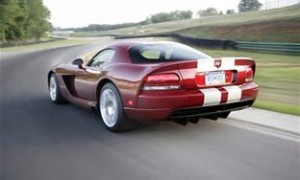 2010 Dodge Viper SRT-10 – Pure American performance in the form of a "thundering" 600-horsepower 8.4-liter V10 engine that rockets from zero to 60 mph in 3.7 seconds. That's the 2010 Dodge Viper SRT-10. Compared with other supercars, the Viper may seem raw, loud and unrefined, but it gets the job done. Precise steering and aggressive styling are other pluses. Cramped cockpit is not. Look for pricing in the area of about $85,000.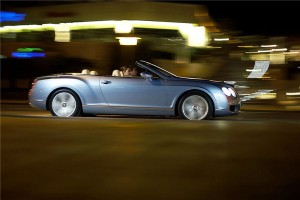 2008 Bentley Continental GTC – A four-seat convertible on the list of affordable used supercars? Why not? The stately elegance of the Bentley Continental GTC serves as stunning contrast to some of the flashier competitors, but that's also part of its appeal. Power for this droptop comes from a 552-horsepower 6.0-liter twin-turbocharged 12-cylinder engine paired to a six-speed automatic and all-wheel drive. Look for used car pricing in the $98,000 to $99,000. Hey, this kind of elegance, even in a 2008 model, doesn't come cheap.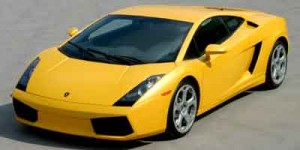 2004 Lamborghini Gallardo – New for 2004, the Lamborghini Gallardo coupe offers in-your-face styling, potent power from the 494-horsepower 5.0-liter V10 engine mated with six-speed manual transmission, balanced all-wheel drive and awesome handling. Pricing is right around $99,000, so, just sneaking in under the $100,000 bogey. But, then, it's a Lamborghini Gallardo. Fancy that.