Whether you're a fan of electric cars or prefer the traditional exhaust note from internal combustion there's no denying a simple truth – electric cars are fast! Using an electric motor (or dual motor) powertrain to create horsepower and torque results in instant, no-waiting-required throttle response, a critical factor for quick 0-60 mph times.
Electric sports cars also deliver impressive quarter mile times for drag racing, and they can provide the added high-speed torque needed to overcome wind resistance at triple-digit velocities, making electric hypercars among the fastest cars you can buy, rivaling traditional high-speed vehicles from premium automakers like BMW, Bugatti, Ferrari, and Mercedes-Benz.
But there's a downside to the increased power output and acceleration delivered by electric drivetrains: weight. The added poundage of electric motors and battery packs doesn't contribute to confident braking or nimble handling, which means even the fastest EVs in a straight line don't necessarily make the best performance cars when it's time to turn.
What does that mean for electric supercars with sleek styling, high horsepower, and an even higher price tag? It means they will absolutely deliver neck-straining acceleration, but they may not be the best cars for lapping Laguna Seca or the Nurburgring.
With that said, let's take a look at the quickest and fastest electric cars. For this list we won't be adding points for EPA efficiency ratings or a long range between charging sessions. These electric vehicles will be judged solely on speed. That also means practical and high-value EVs, like the Hyundai Ioniq 5 and Kia EV6, don't make the cut in our top 10 fastest electric cars list.
1. Aspark Owl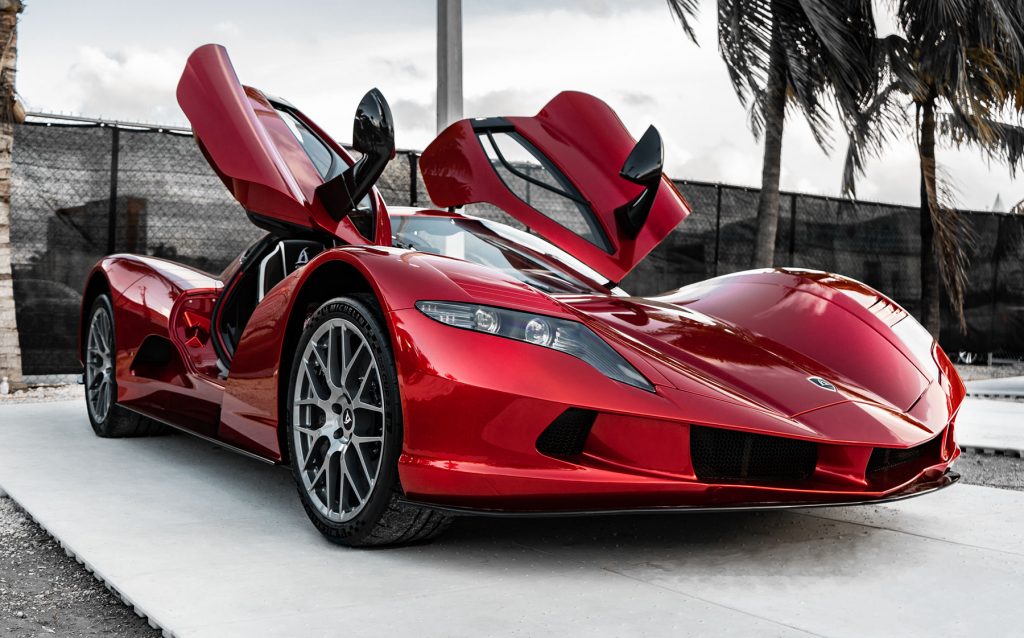 We're starting this list with a car you probably haven't heard of, but one with a verified zero-to-60 time of 1.69 seconds and a top speed of 249 mph. With four electric motors and 1984 horsepower, all operating under a carbon fiber body, it's easy to see how this Japanese hypercar delivers the goods. But it also costs over $4 million and weighs over 4,000 pounds, confirming that even the fastest electric car remains a weighty proposition.
2. Rimac Nevera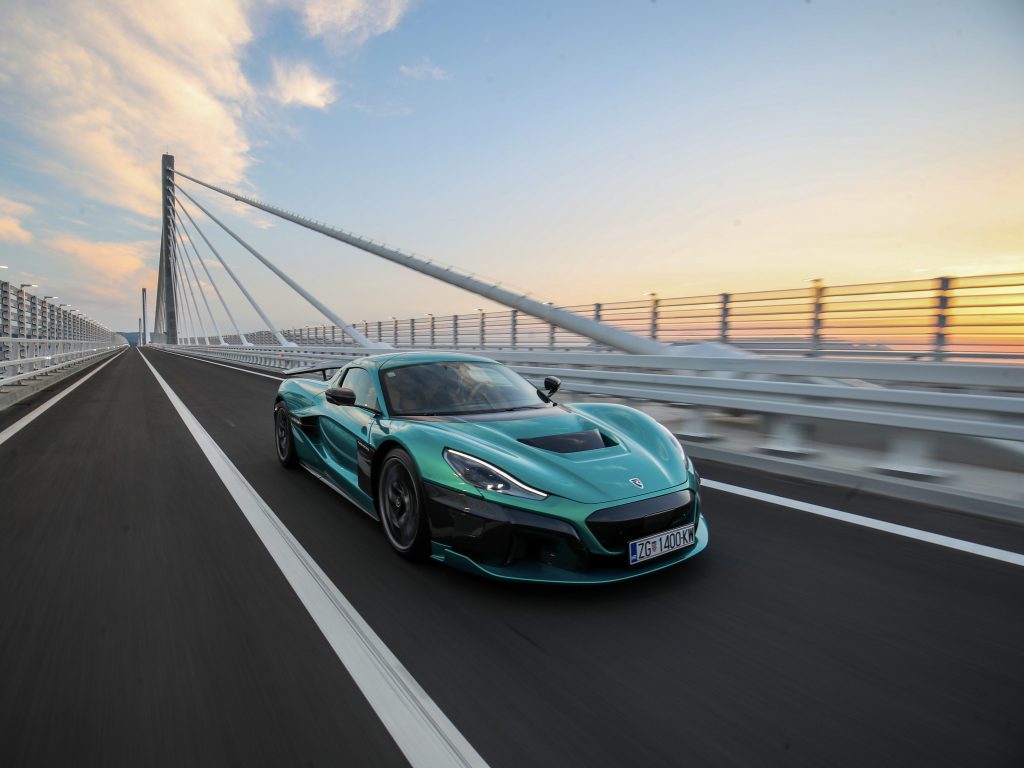 Just the look of the Nevera screams speed and power, but the acceleration and top-speed numbers confirm it. A zero-to-60 time of 1.85 seconds and a top speed of 258 mph put this Croatian creation well into supercar status, while its large 120 kWh battery gives it an impressive 300-plus mile range. At nearly 4,800 pounds it's no lightweight, and at $2.5 million it weighs pretty heavily on your bank account, too.
3. Pininfarina Battista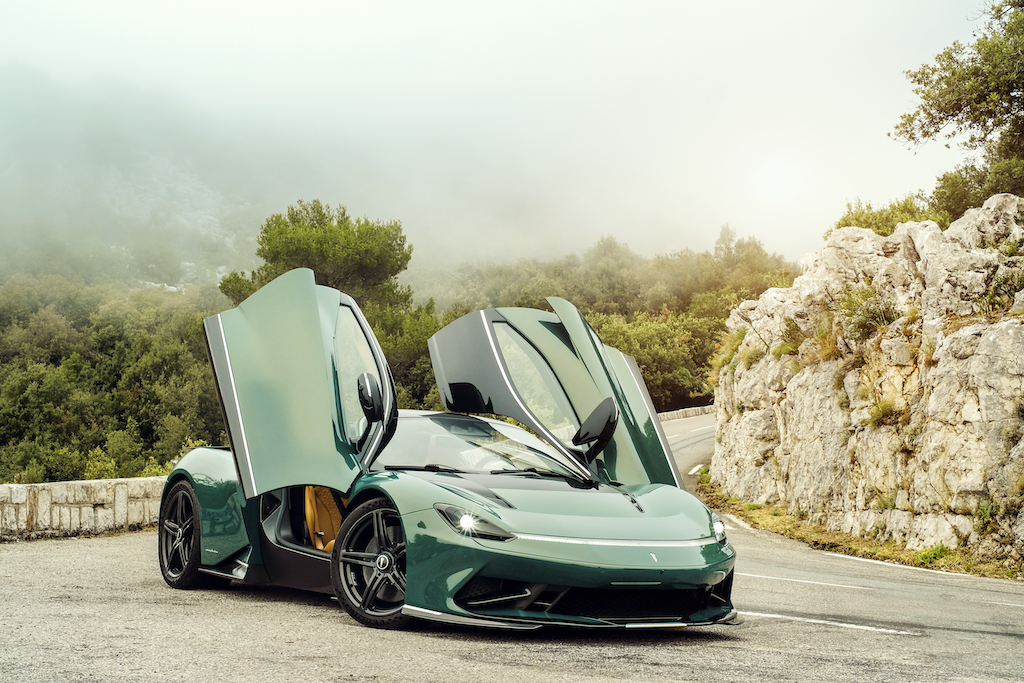 We're back to supercar looks and supercar pricing with the Battista.
A $2.2 million check gets you from zero to 60 in 1.8 seconds and a top speed of 217 mph. The four-motor, all-wheel drive design is powered by the same 120 kWh battery from the Rimac, giving the Battista a 300-mile range and a curb weight north of 4,500 pounds. If you want to combine the future of horsepower with classic Italian styling, this one delivers both.
4. Tesla Model S Plaid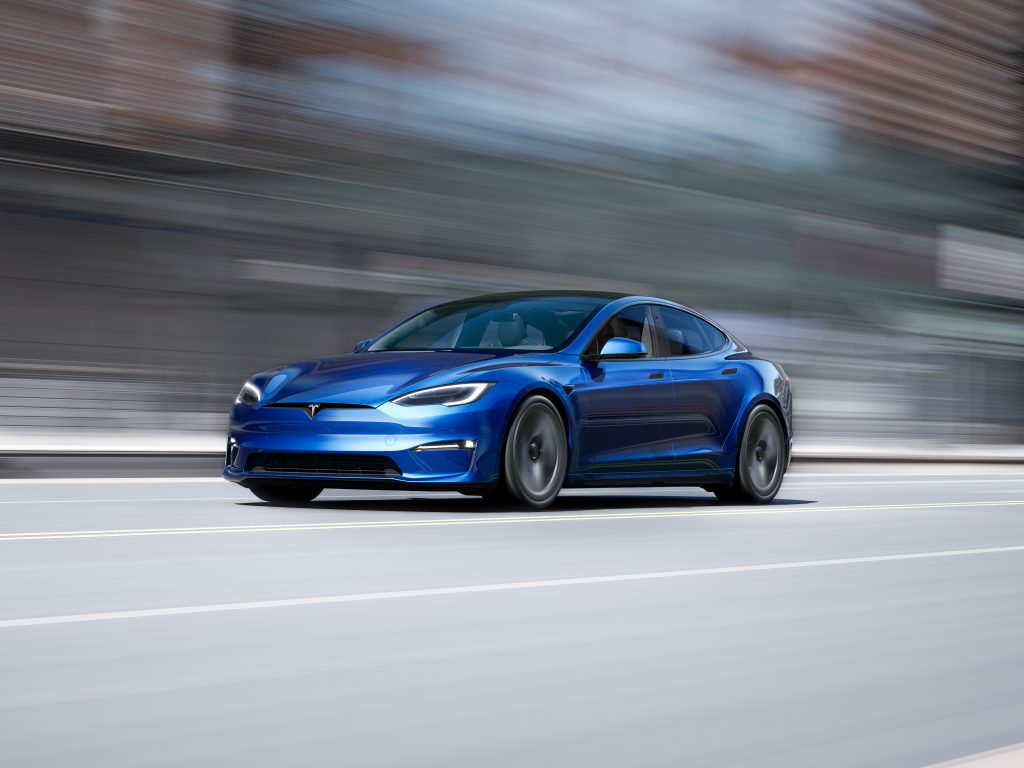 We're going to skip over the Tesla Roadster because, well, it doesn't exist yet after being promised for years. We're sure it will arrive, eventually, but we're holding this list for actual production cars, which means the 1.9-second (0-60 time), 200 mph top-speed Tesla Model S Plaid get's position 3. At least this one costs under a million dollars (a mere $136,000), yet it remains a tubby transporter at 4,700 pounds.
5. Lucid Air Dream Performance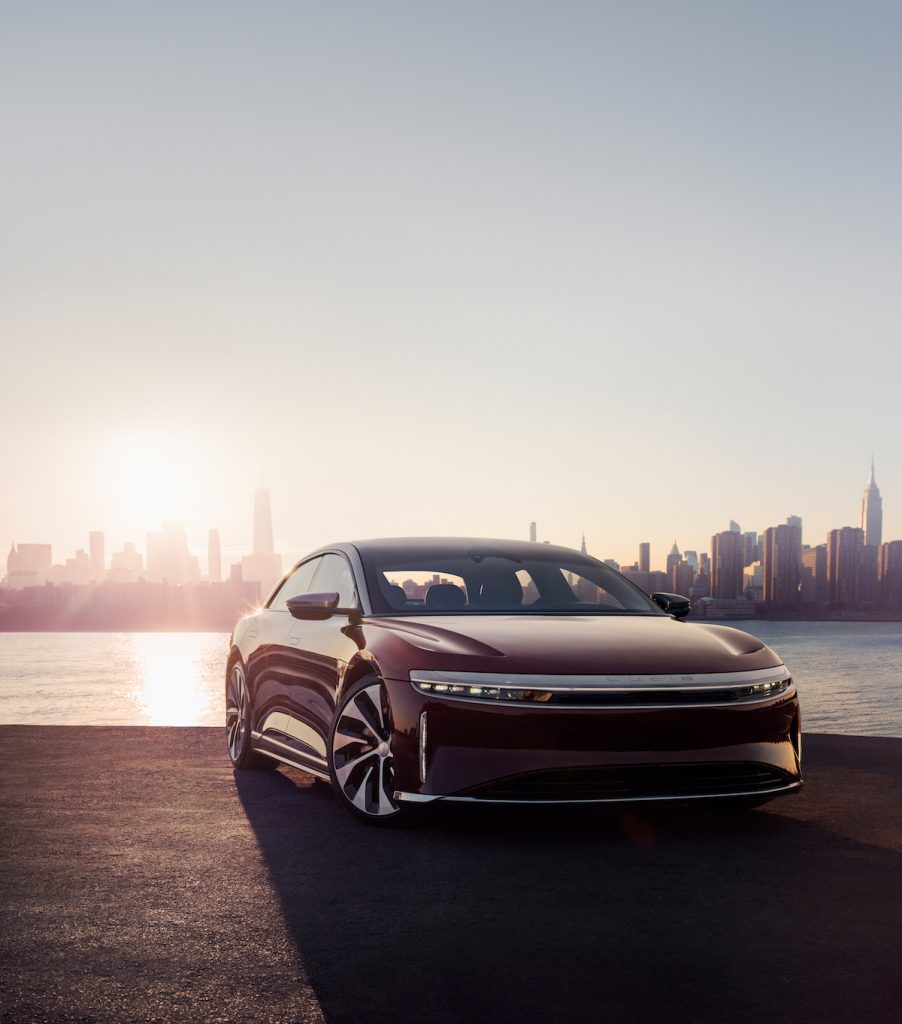 This car might have the perfect name, and hitting 60 mph in 2.5 seconds while coddling its occupants in comfort might be the perfect form of modern transportation. We like the Lucid's premium design, inside and out, and while $170,000 isn't chump change it's quite accessible by this list's standards. Top speed is a commendable 168 mph, range is almost 500 miles, and curb weight, once again, is high (4,630 pounds).
6. Tesla Model X Plaid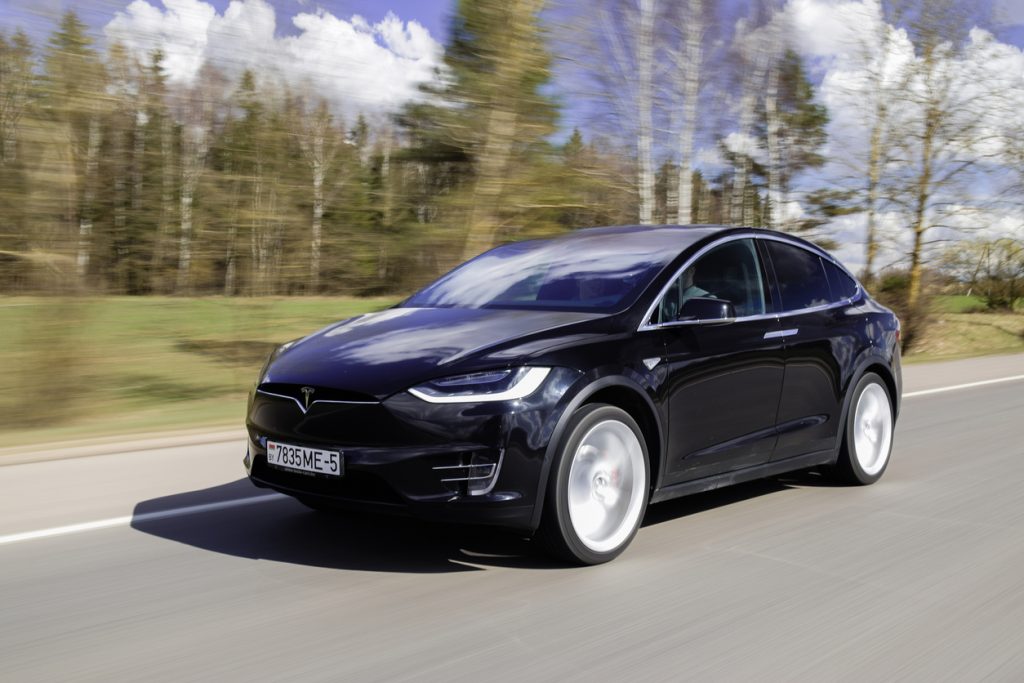 This is the crossover version of the Model S Plaid, so it sits a little higher than the S and has funky "falcon" rear doors that are pretty cool – whey they work. It also sprints to 60 mph in 2.5 seconds and has a top speed of 163 mph (leave those doors open and it might fly…). It features the same 1,000-horsepower, four-wheel drivetrain as the Model S, but it weighs even more (5,390 pounds!), which is why it's half-a-second slower.
7. Nio EP9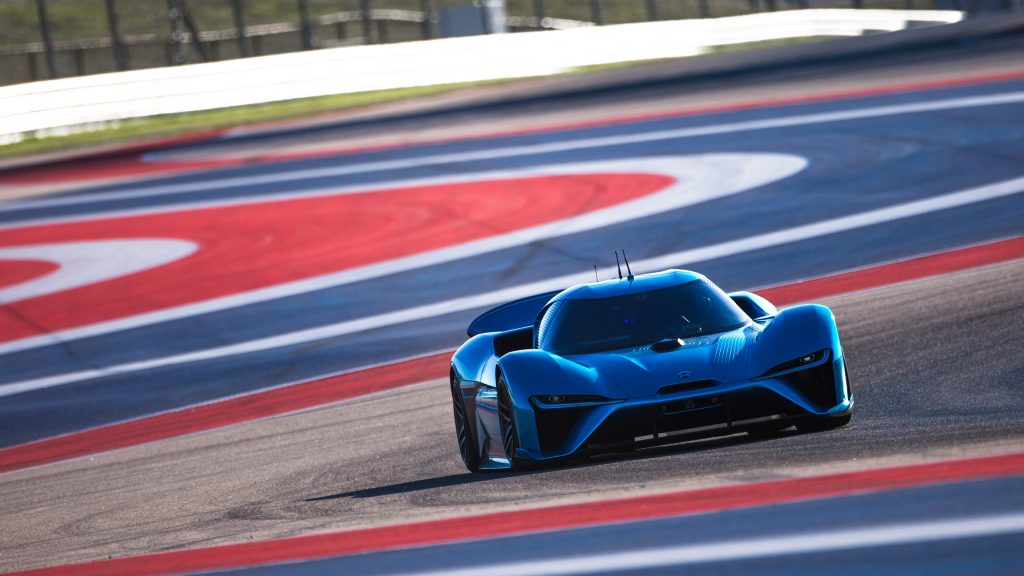 Once a lowly Chinese EV start up, Nio now offers the EP9, with a zero-to-60 time of 2.7 seconds. That's quick, but given two sub-$200,000 Teslas and a Lucid are quicker, it makes the $3.5 million price tag feel a bit out of place. Still, the EP9 looks like a supercar and tops out at a supercar-like 217 mph. The 1,341 horsepower drivetrain features four motors, and range is said to be about 265 miles. Curb weight is relatively light at 3,825 pounds.
8. Porsche Taycan Turbo S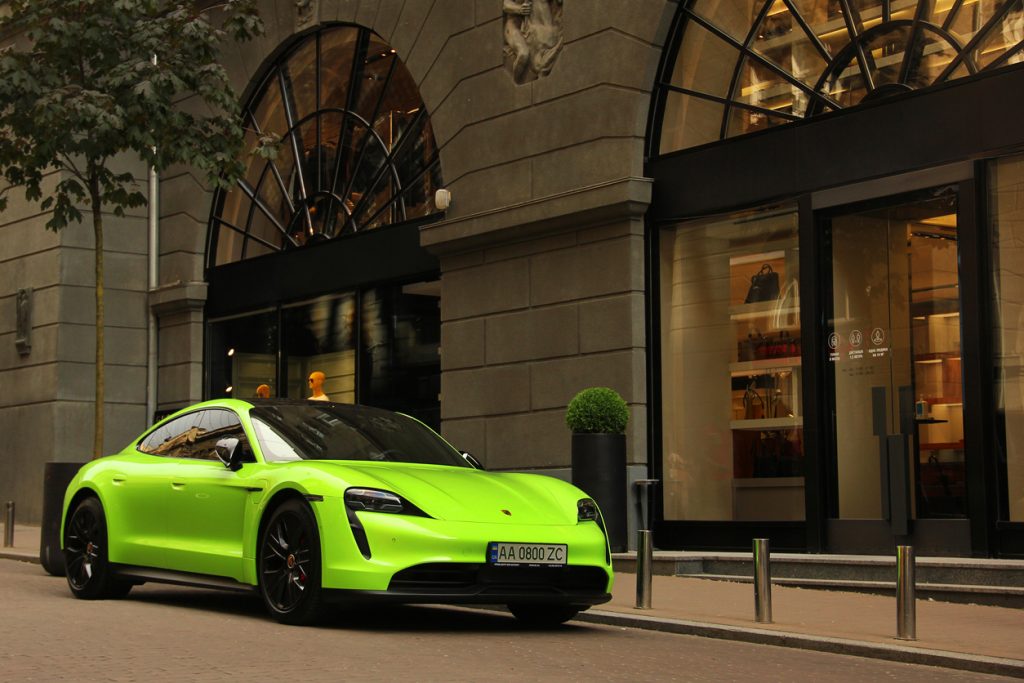 We're edging closer to three seconds, but the Taycan Turbo S manages to stay under that time with a 60 mph sprint in 2.6 seconds and a top speed of 161 mph. Its 616 horsepower drivetrain and $185,000 price tag feel quite reasonable for that kind of performance, though a 235-mile range might have you watching the battery meter more closely. You also get the bonus of Porsche's vast dealer network when it's time for service.
9. Audi RS e-Tron GT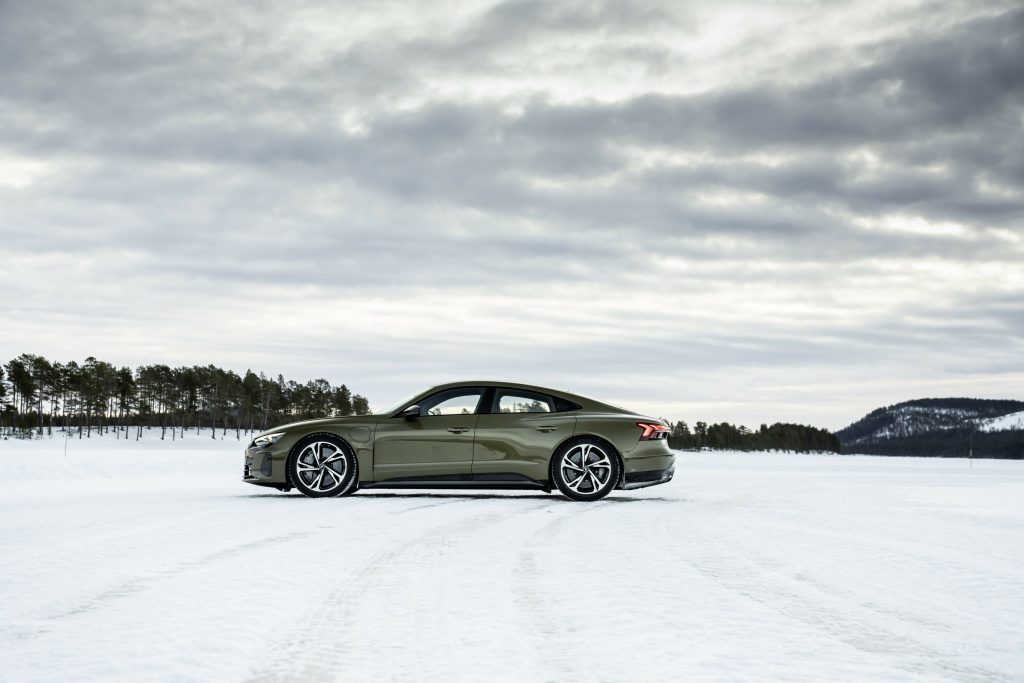 Like its mechanical twin, the Porsche Taycan, Audi's RS e-Tron GT uses four electric motors to deliver a 2.9-second zero-to-60 time. Horsepower is rated at 637 while top speed hits at 155 mph. The Audi has a meatier look than the Porsche, and it feels a bit more relaxed and luxurious, as befitting the brand. It also offers a similar 232 miles of range and weighs in at over 5,000 pounds (5,171), but its combination of performance and luxury is sublime.
10. Tesla Model 3 Performance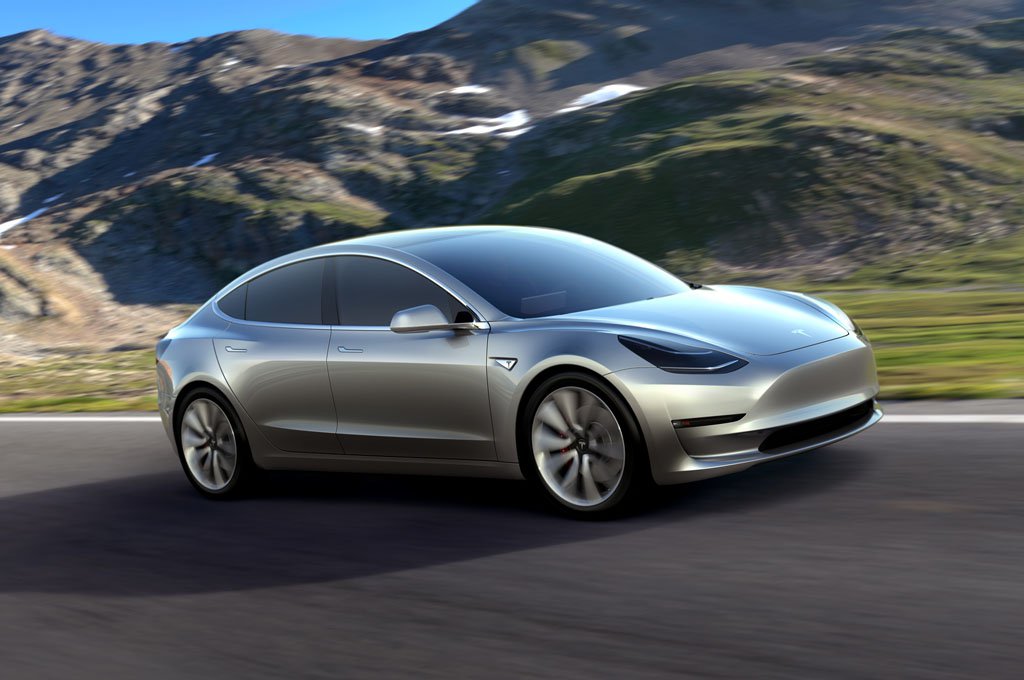 Early on, Elon Musk recognized the potential for rapid acceleration from EVs. He's imbued that trait in every Tesla, including his starter model, the Model 3. In "Performance" trim the Model 3 bangs out a 3.2-second zero-to-60 time and offers a 162 mph top speed. This is the cheapest go-fast car on our list, with an MSRP of $63,000. It also delivers over 300 miles of range, making it a compelling option for fun and function.
More from iSeeCars:
If you're in the market for a new or used electric vehicle you can search over 4 million used electric cars, SUVs, and trucks with iSeeCars' award-winning
car search engine
that helps shoppers find the best car deals by providing key insights and valuable resources, like the iSeeCars
free
VIN check
report and
Best Cars
rankings. Filter by vehicle type, front or all-wheel drive, and other parameters in order to narrow down your car search.