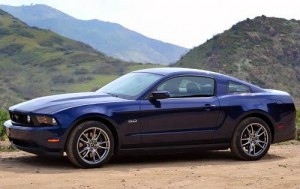 Call them muscle cars, pony cars or just lickety-split, fun-to-drive cars, when you're looking for performance without paying an arm and a leg, you have some excellent choices in the used car market.
Keep in mind that all muscle cars are not alike. Some are simply more enjoyable to drive than others. The very best ones of a few years ago shine for some particularly outstanding reasons. Here we look at those cars we consider the best of the lot – priced under $20,000.
2010-2011 Ford Mustang – The original pony car and responsible for ushering in the muscle car era, the Ford Mustang has been delighting enthusiasts for more than three decades. Powerful V6 and V8 engines, excellent bang for the buck and the knowledge you're driving the best pony car on the market are highlights. The four-passenger Mustang ranges in price from $14,900 to right around $20K for V6 models, while the V8-powered Mustang GT is around $18,885 for a 2010 model (and higher).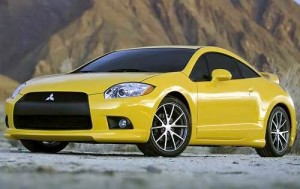 2009-2011 Mitsubishi Eclipse – It's definitely affordable, and the 2009-2011 Mitsubishi Eclipse is one used muscle car that can also deliver good fuel economy (for the class). For more fun, go for the Eclipse GT with a manual transmission (if you can find one in the price range). The front-wheel drive sports car handles well, although admittedly not anywhere near the handling prowess of other cars in this niche. Pricing is from about $7,995 to $15,991 (for Mitsubishi Eclipse GS).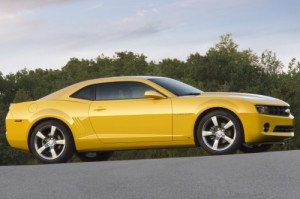 2010-2011 Chevrolet Camaro – Powerful base V6 engine and hard-charging V8, athletic handing, good fuel economy, good reliability, attractive styling – what more can we say about the 2010-2011 Chevrolet Camaro? Maybe that it's always mentioned in any review of muscle cars for the past 30 years (along with the Ford Mustang, that is). Minuses include cramped back seat and poor rearward visibility. How much for all this greatness? Might be tough to snag a V8 Camaro for under $20K, but LS, LT prices range from $15,420 to around $19,995.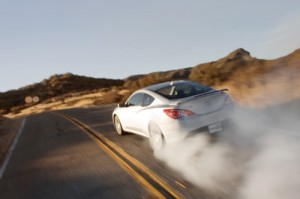 2010-2011 Hyundai Genesis Coupe – Although a turbocharged four-cylinder engine is available (2.0T), go for the 3.8-liter models for a really responsive V6 engine. The four-passenger 2010-2011 Hyundai Genesis Coupe may not be as quick as the Ford Mustang GT or the Nissan 370Z, but is does offer sporty handling. Fuel economy is pretty decent as well, up to 21/30 mpg, depending on model. As for pricing in the used market, look for prices ranging from $15,470 to around $19,990.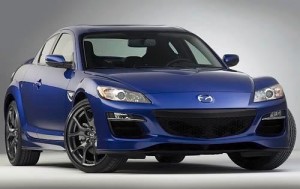 2009, 2011 Mazda RX8 – Precise steering, nimble handling, comfortable daily driver – these are the hallmarks of the 2009 and 2011 four-passenger Mazda RX8. Power comes from a 1.3-liter rotary engine producing 212 horsepower with a six-speed automatic transmission or 232 horsepower with a six-speed manual gearbox. How can a 1.3-liter-equipped car be considered a muscle car? See the aforementioned attributed for steering and handling. If you do a lot of stop-and-go driving, opt for the automatic. Pricing ranges from $14,980 to around $18,781.
2009 Nissan 370Z – An all-new model for the 2009 model year, the 2009 Nissan 370Z has plenty of power from its 332-horsepow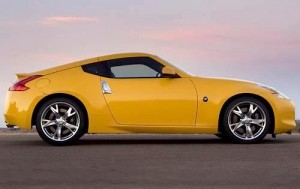 er 3.7-liter V6 engine and six-speed manual transmission. For those who prefer an automatic, a seven-speed auto was also available. Quick acceleration from a start, strong brakes and athletic handling are other muscle-car pluses you get with the 2009 Nissan 370Z. For its class, the 370Z also has a good reliability score. Check out prices with a lower end of $19,980.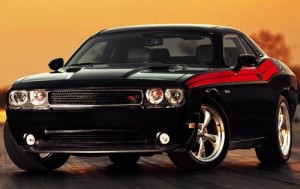 2011 Dodge Challenger – Powerful 305-horsepower 3.6-liter V6 engine, 376-horsepower 5.7-liter V8 in R/T, and 470-horsepower SRT8 models – what a range of choice! Look for the base engine at the under $20K price point, however, and you still get a spacious interior (although some say it's boring), revised suspension and braking systems and up to 18 mpg city/27 mpg highway fuel economy. Gauges can be somewhat hard to read as well. Pricing on the lower trim levels ranges from $18,850 to the vicinity of $19,995.