Like the convenience, versatility and styling of a hatchback and want the added confidence of all-wheel drive? Going one step further, are you looking for an all-wheel drive (AWD) hatchback that's used? If so, there are a number of choices available to you. We've put together 10 we consider the best used AWD hatchbacks available today.
2013-2014 MINI Cooper Paceman S ALL4 – A compact two-door hatchback, the 2013-2014 MINI Cooper Paceman S ALL4 and John Cooper Works Paceman offer four-passenger driving fun with a turbocharged engine and all-wheel drive. Note that ALL4 is optional on Paceman S, while AWD is standard on the top-of-the-line John Cooper Works Paceman. Look for prices ranging from $20,000 to $36,995.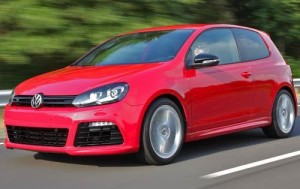 2012-2013 Volkswagen Golf R – Debuting for the 2012 model year, the Volkswagen Golf R is essentially a kicked-up GTI – but with AWD, a more powerful engine, lowered sport suspension and aggressively-bolstered front sport seats. Prices in the used market range from $25,575 to $36,992.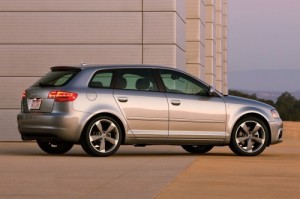 2011-2013 Audi A3 2.0T Premium Plus – An entry-level compact luxury hatchback, the 2011-2013 Audi A3 proves there's a lot to like in a more upscale AWD car. Besides the prestige of owning an Audi, the available AWD ensures confident grip in wet conditions or zipping through fast, dry corners. Prices used range from about $16,925 to around $31,995.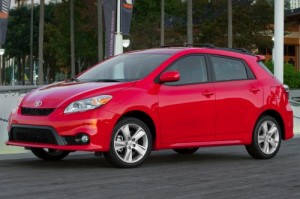 2011-2013 Toyota Matrix S – A tall, compact wagon, the 2011-2013 Toyota Matrix in S trim got you all-wheel drive, an independent rear suspension and a few other goodies. A highlight of the Matrix was its ability to carry items up to 8 feet long inside. In addition, the plastic load floor made transporting various articles with easy. Comfortable for driver and passengers and easy-to-use controls were other pluses. The Matrix was discontinued after the 2013 model year, making used models good deals, priced from about $12,991 to $21,500.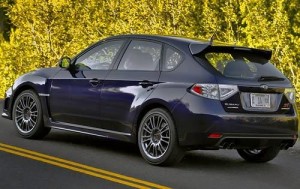 2012-2013 Subaru Impreza – Redesigned for the 2012 model year, the Subaru Impreza impresses with standard AWD, available hatchback trim, more interior room and more efficient engines. Opt for base Impreza hatchback or go for the performance-oriented Impreza WRX and WRX-STI (for more money, of course). Check out prices ranging from $15,192 to $20,995 and Impreza WRX, WRX-STI up to about $35,400.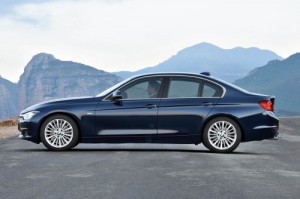 2012-2013 BMW 328i xDrive – The BMW 3-Series is available with AWD in 320i xDrive, 328i xDrive and 335i xDrive. Of course, it's a BMW, so need we say more? Powerful, fuel-efficient engines, excellent balance between ride and handling, and upscale cabin are just a few appealing characteristics. Look for prices ranging from $24,598 to $42,000.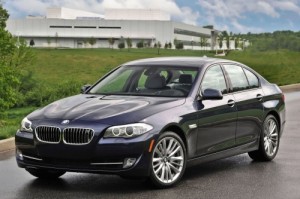 2012-2013 BMW 528i, 535i, 550i xDrive – Considered a top choice in the midsize luxury sedan segment, the 2012-2013 BMW 5-Series in 528i, 535i and 550i xDrive models offered strong and (relatively) fuel-efficient turbocharged engines, top safety scores, confident handling, high-quality interior and so much more. Check for used prices ranging from $30,999 to $49,500.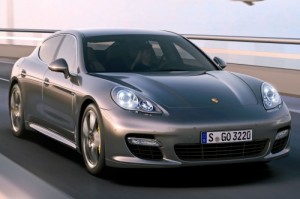 2013 Porsche Panamera 4, 4S and Turbo – Equipped with AWD, the 2013 Porsche Panamera 4, 4S and Turbo are powered by three impressive engines and each is an accomplished and luxurious grand touring car that's a beyond a kick to drive. An exquisite interior and the Porsche brand make this an incomparable AWD hatchback. Prices, though, are on the high side, ranging from $74,990 to $124,997.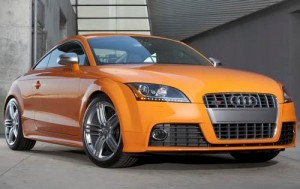 2011 Audi TTS – Where it really shines is in inclement weather, but the 2011 Audi TTS is an accomplished high-output turbocharged performer in any weather or road condition. Premium interior, standard AWD, slick S tronic transmission, good fuel economy and plenty of standard luxury touches make the 2011 Audi TTS hatchback worth a few looks. Pricing ranges from $32,776 to $41,995.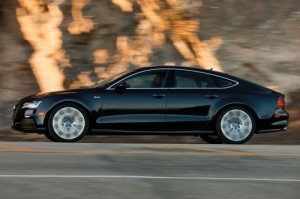 2012 Audi A7 – In its debut year of 2012, the Audi A7 boasted a hatchback design with the silhouette of a coupe. With a single engine, a 310-horsepower supercharged 3.0-liter V6, standard AWD and eight-speed automatic transmission, the A7 offered exceptional performance and exquisite interior refinement. Check out prices ranging from $43,498 to $53,988.