-- 20 percent of all used cars saw price reductions of between 4 and 15 percent before being sold --
Woburn, MA, October 15, 2013 – "Don't hesitate to negotiate," said Phong Ly, Co-founder and CEO of iSeeCars, a car search engine and aggregator that helps consumers easily find the best deal on used cars. iSeeCars today released research based on analysis of 30 million used cars. The analysis showed that the price for 1 in 5 used cars for sale was reduced nearly 7 percent on average before it sold. That means savings of over $1,200 on an average used car costing $18,000. Used cars are "on the market" for an average of 31.5 days.
Even used cars that were initially priced below "market value" eventually had reductions by an average of 5.8 percent versus 7.7 percent for cars above "market value".
"The longer a car stays unsold, the more price reductions occur. Buyers should try to negotiate and use information like market value, length of listing and price drops in their negotiations," said Ly.
Some models are more prone to price reductions than others
The iSeeCars analysis shows average price reductions on some models can go as high as almost 15 percent. For example, Nissan 300zx saw an average drop of 14.7 percent while Chevy Cavalier saw 13.2 percent. For the most popular cars, like Honda Accord, Honda Civic and Toyota Camry, the average price reduction was closer to 7 percent.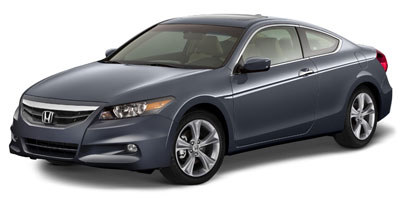 On iSeeCars.com, shoppers can instantly see key insights about a car, including whether a car is under- or over-priced, number of days it's been listed, and the history of price changes.
Methodology:
iSeeCars analyzed more than 30 million used cars for sale in the U.S. over the last twelve months. To calculate price reductions, iSeeCars analyzed all listings that had its price changed over the course of the listing. Number of days a car is listed for sale at iSeeCars.com is used as a proxy for number days the car was "on the market" before it was sold. "Market value" of a used car is determined using a proprietary algorithm that analyzes similar cars for sale – those with the same year, make, model, trim, options, mileage, and other factors. A car is "above market" if its listed price is over the "market value"; a car is "below market" if its listed price is below the "market value".
About iSeeCars.com:
iSeeCars is a car search engine that helps consumers find the best deal by providing key insights and analysis about each used car. The proprietary iSeeCars algorithm ranks cars by calculating an overall score based on analysis of the car's condition, history, negotiability, price and the seller. Based in the Boston area, iSeeCars was founded by former TripAdvisor and SAP developers and executives determined to improve the used car shopping experience.