Shoppers Can Significantly Increase Their Chances of Finding a Used Car Deal by Searching Beyond Their Local Market
Woburn, MA, October 31, 2013 –iSeeCars today released a list of the top U.S. cities that offered the most used car deals (underpriced cars) for sale. iSeeCars analyzed 30 million used cars listed on iSeeCars.com over the past year and found that New York City had two times the underpriced cars than Los Angeles even though both cities had about equal number of cars for sale. iSeeCars classified good used car deals as at least five percent below iSeeCars' estimated market value. Eight of the top 10 best cities for used car deals were on the East Coast.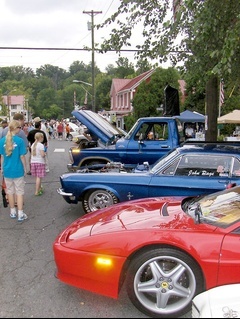 Based on the iSeeCars analysis, the top ten cities with the most underpriced cars as a percentage of all the cars for sale were New York City, Buffalo, Detroit, Cleveland, West Palm Beach, Miami, Washington DC, Hartford/New Haven, Boston and Philadelphia. On average, used cars priced under $15,000 in these cities listed at 10-14 percent below market value. New York City, Chicago and Los Angeles all showed more than 300,000 used car listings, but nearly 40 percent of used car listings in New York City were good deals, compared to Chicago at slightly more than 25 percent and Los Angeles at less than 20 percent.
To see a complete list of the top 50 cities, visit iSeeCars.com. To see an infographics of the 10 largest U.S. cities by percentage of underpriced cars, go to Used Car Deals in Top 10 U.S. Cities.
Methodology:
iSeeCars analyzed more than 30 million used cars for sale in the U.S. over the last 12 months and studied the used cars which were priced $15,000 and below. A used car is defined as a deal if the price is at least five percent below iSeeCars' estimated market value. "Market value" of a used car is determined using a proprietary algorithm that analyzes similar cars for sale nationwide – those with the same year, make, model, trim, options, mileage, and other factors. The % of deals is used to rank the cities - it is calculated as the number of deals in a given city divided by the total number of cars for sale in that market. Only DMA's (Designated Market Areas) which had 50,000 used cars or more listed for sale were included in the study.
About iSeeCars.com:
iSeeCars is a car search engine that helps consumers find the best deal by providing key insights and analysis about each used car. The proprietary iSeeCars algorithm ranks cars by calculating an overall score based on analysis of the car's condition, history, negotiability, price and the seller. Based in the Boston area, iSeeCars was founded by former TripAdvisor and SAP developers and executives determined to improve the used car shopping experience.