When it comes to cars, Seattle is more eco-friendly, loyal, and faster compared to Denver, which is bigger, more patriotic and affordable.
WOBURN, Mass. (February 1, 2014) - Super Bowl pre-game scrutiny is officially underway. Across the U.S. people are analyzing which QB will perform the best or will Richard Sherman be able to stop Demaryius Thomas. These cities are taking each other on in the big game, but just how do they match up when it comes to the cars they buy or drive?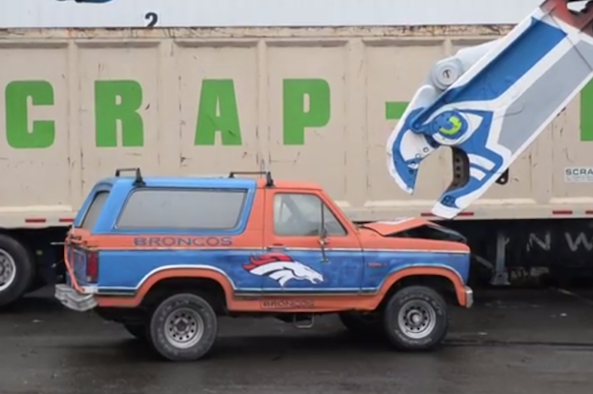 iSeeCars.com decided to host a Car Bowl to analyze vehicle data in each city and see what the data says about them. "The analysis shows that Seattle has more green eco-friendly and faster cars as well as more green colored cars. On the other hand, Denver has more bigger vehicles like SUVs and buys more American cars," said Phong Ly, CEO of iSeeCars.com.
Questions
Winner

Denver rank of largest cities

Seattle rank of largest cities

Which city is more eco-minded with the most cars over 30 MPG?
Seattle

13th

5th

Which city is more "patriotic" in terms of having more American cars?
Denver

22nd

32nd

Which city has more "loyal fans" with more cars of their team color?
Seattle

Green – 4th

Orange – 37th

Green – 3rd

Orange – 18th

Which city is more price-minded – cheaper place to buy cars?
Denver

40th

50th

Which city is "faster" with more sports cars?
Seattle

41st

31st

Which city has more luxury cars?
Seattle

35th

29th

Which city is "bigger" with more SUVs and trucks?
Denver

1st

28th
Seattle gets up to 6 inches of rain in some months, but that doesn't stop them from taking the top down or going for a spin in a sports car. When it comes to preference for fast cars, Seattle is the winner. Of the largest city metros with the most sports cars, Seattle is ranked 31st, 10 places higher than Denver. For convertibles, Seattle came in 30th place, also 10 spots higher than Denver.
The Super Bowl is an American tradition, so which city is the most patriotic? Based upon car ownership, the winner is Denver. Of the 10 most popular brands in each city, Denver has five domestic brands and Seattle has three.
While Denver appears to be more patriotic, Seattle is more "loyal" when it comes to showing their team spirit on their vehicles. Seattle has a higher percentage of green cars, ranking 3rd place out of the 50 city metros, and they even have a higher percentage of orange cars than Denver, placing 18th place, 19 spots above Denver.
Whether it's a byproduct of the weather, occupations or just by preference, Denver wins when it comes to having traditionally bigger and stronger vehicles. Denver is ranked 1st with the most SUVs while Seattle came in at 28th. Denver is also nine spots ahead of Seattle in terms of pickup truck ownership.
On the other hand, Seattle is the winner when it comes to driving eco-friendly vehicles. Of the 20 largest U.S. cities, Seattle is ranked 5th versus Denver coming in at 13th, in terms of having the most cars with 30 MPG or higher.
When you think of both cities, which comes to mind as the one that cares the most about luxury living? When it's based upon what they drive, the answer is Seattle, which is ranked 29th and Denver is 35th in terms of luxury cars.
And with less luxury cars, comes less expensive cars. Denver wins when it comes to being price-conscious about vehicles. Of the 50 largest U.S. city metros, Seattle is 50th in terms of affordability of cars. Denver was ranked 40th.
"Tallying up the votes, Seattle wins the iSeeCars.com Car Bowl, 4-3," Ly said. "However, if you're shopping for a used car, Denver is the winner 3-2 when it comes to getting the best deals."
Denver offers used car shoppers better deals than Seattle on convertibles, luxury cars and SUVs. Seattle is cheaper than Denver when it comes to used sports cars and pickup trucks.
| | | | |
| --- | --- | --- | --- |
| Questions | Winner | Denver rank of largest cities | Denver rank of largest cities |
| Which city has better deals on sports cars? | Seattle | 48th | 43rd |
| Which city has better deals on convertibles? | Denver | 14th | 32nd |
| Which city has better deals on luxury cars? | Denver | 38th | 49th |
| Which city has better deals on pickup trucks? | Seattle | 32nd | 28th |
| Which city has better deals on SUVs? | Denver | 40th | 50th |
Methodology:
iSeeCars.com analyzed 30 million car listings for sale in the U.S. over the last year and studied data for the largest 50 city metros by population for each factor such as most sports cars, car color, American cars, and so forth (For the eco-minded MPG question, 20 of the largest cities were analyzed). For price and affordability analysis, iSeeCars.com compared average prices with national "market price." The "Market price" of a used car is determined using a proprietary algorithm that analyzes similar cars for sale nationwide – those with the same year, make, model, trim, options, mileage, and other factors.
About iSeeCars.com:
iSeeCars is a car search engine that helps consumers find the best deal by providing key insights and analysis about each used car. The proprietary iSeeCars algorithm ranks cars by calculating an overall score based on analysis of the car's condition, history, negotiability, price and the seller. Based in the Boston area, iSeeCars was founded by former TripAdvisor and SAP developers and executives who were frustrated with the used car shopping experience.