iSeeCars Analysis Helps Used Car Buyers Shop Smarter
iSeeCars
Collectively, new car dealers had slightly better prices, on average, than used car dealers, by 0.26%.
Cars that were 10 years old or newer were a better deal from new car dealers by 0.27% while used cars more than 10 years old saw better savings from used car dealers on average by 0.22%.
Nine of the top 10 most popular models had better deals (on average) from new car dealers than used car dealers with the lone exception being BMW 3 Series.
Used car dealers offered better deals (on average) on models including the Cadillac Seville (by 3.4 percent), the Jaguar XK (by 2.9 percent) and the Infiniti G37 (by 1.7 percent).
But new car dealers offered better deals on models including the Chevrolet Malibu Maxx (by 2.3 percent), the Kia Amanti (by 2.0 percent) and the Ford Shelby GT500 (by 1.8 percent).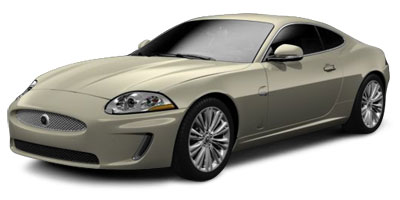 "The general perception is that used car dealers offer better prices than franchise dealers because used car dealers have lower overhead," said Phong Ly, CEO and co-founder of iSeeCars. "But statistically, that's not the case. If you're in the market for a used car, check for deals at new car dealers as well."
Methodology: iSeeCars analyzed over 20 million used cars that were for sale in the U.S. over the last twelve months and compared the average market prices of equivalent cars sold by both used car dealers and new car dealers. Used car dealers are independent dealers that sell only used cars, of which there are about 37,000; new car dealers sell both new and used cars, of which there are about 17,000. iSeeCars calculated the market price of a used car using a proprietary algorithm that analyzes similar cars for sale -- those with the same year, make, model, trim, options, mileage, and other factors. To determine which dealer had better prices, the company compared the list prices of the used cars with market prices.
About iSeeCars.com: iSeeCars is a car search engine that helps consumers find the best deal by providing key insights and analysis about each used car. The proprietary iSeeCars algorithm ranks cars by calculating an overall score based on analysis of the car's condition, history, negotiability, price and the seller. Based in the Boston area, iSeeCars was founded by former TripAdvisor and SAP developers and executives determined to improve the used car shopping experience.