In some car segments, the number of manual transmissions being sold is on the rise. Which segments may be a surprise, even to automotive insiders.
Automotive research site iSeeCars.com analyzed nearly 10 million new car sales from April through June of 2014 and 2015 based on a question from their car expert friends over at Boldride about what percentage of cars are manual and found that manual transmission was growing in popularity in certain types of vehicles while losing popularity in others. The biggest surprise may be that manual transmission buys in sports cars, traditionally its top segment, are declining.
Overall, manual transmissions made up just over 2 percent of new cars sold during the period analyzed in 2014, while they made up just below two percent of new cars sold in 2015. The difference was about 0.06 percent year over year. More compelling, however, were the numbers by vehicle type.
Percentage of New Cars Sold with Manual Transmission by Car Type
| | | |
| --- | --- | --- |
| | 2014 | 2015 |
| Sports Cars | 23.6% | 21.7% |
| Coupe | 16.5% | 17.0% |
| Hatchback | 10.6% | 12.5% |
| Convertible | 9.2% | 4.7% |
| Wagon | 2.8% | 2.3% |
| Sedan | 2.2% | 2.4% |
| Pickup | 0.3% | 0.2% |
| SUV | 0.1% | 0.0% |
Sports cars saw a near 2 percent drop across the two periods (23.6% to 21.7%). This drop may be a surprise as sports cars are traditionally the most popular category for manual transmission options.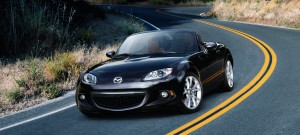 The biggest change, though, was in convertibles, which themselves make up only a tiny percentage of the overall automotive market. In 2014, about 9.2 percent of convertibles sold had a manual transmission. In 2015, the number was almost half that at just 4.7 percent. There may be many explanations for this, including driver preferences based on expectations.
Convertible buyers are usually not sports-driving enthusiasts so much as they are fun-driving enthusiasts. This means that they enjoy driving for fun and thus likely prefer the convenience of an automated transmission.
Flipping things over, though, we see gains for manual transmission in two unlikely vehicle categories: coupes and hatchbacks. Coupes with manual transmission jumped from 16.5 percent of their overall sales in 2014 to 17 percent in 2015. For hatchbacks, the number jumped from 10.6 percent in 2014 to 12.5 percent in 2015 - a near two percent gain.
Coupes and hatchbacks are often entry-level or lower-end cars. Buyers of these cars are focused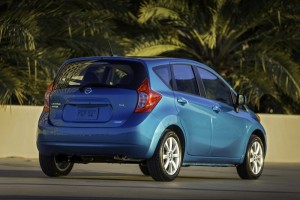 on value and economy, and the base models in these segments often have a manual transmission as their standard or even only option. The Nissan Versa Note is the best-selling compact hatchback right now. The base model starts at around $14,000 and has a five-speed manual transmission. Most of its competitors are similarly-priced and also have a five- or six-speed manual.
In most other vehicle categories, the number of manual transmissions sold in 2014 and 2015 were roughly equal.
Methodology
iSeeCars.com analyzed close to 10 million new cars sold between April to June of 2014 and 2015. The percentage of manual transmission cars was calculated for all cars and further calculated by car type for the 2014 and 2015 periods.
About iSeeCars.com
iSeeCars.com is a car search engine that helps consumers find the best deal by providing key insights and analysis about each used car. The proprietary iSeeCars.com algorithm ranks cars by calculating an overall score based on analysis of the car's condition, history, negotiability, price and the dealer. Based in the Boston area, iSeeCars.com was founded by former TripAdvisor and SAP developers and executives determined to improve the used car shopping experience for consumers.