Are you still looking for the perfect Father's Day gift instead of the usual necktie or power tool? If you want to go big and your dad could use a new set of wheels, here are 10 cars that you can get the best prices on during the upcoming holiday weekend.
iSeeCars.com analyzed more than 18 million used car sales to discover which 10 vehicles have the most deals on Father's Day weekend compared to an average day.
Top 10 Best Cars to Buy on Father's Day
| | | |
| --- | --- | --- |
| Rank | Car | % More Deals on Father's Day Weekend |
| 1 | Subaru Outback | 49.6% |
| 2 | Mazda MAZDA3 | 24.8% |
| 3 | Nissan Frontier | 16.0% |
| 4 | Chevrolet Silverado 1500 | 12.9% |
| 5 | Toyota Tacoma | 10.0% |
| 6 | Nissan Maxima | 7.5% |
| 7 | BMW 5 Series | 7.4% |
| 8 | Jeep Grand Cherokee | 6.7% |
| 9 | Hyundai Accent | 5.3% |
| 10 | Nissan Rogue | 1.7% |
On Father's Day, shoppers interested in one of these cars are more likely to find a deal, which is defined as a discount of at least 5 percent, or $952 off the average used car price of $19,040.
The top car on the list, the popular Subaru Outback, has 49.6% more deals than normal. Designed for driving on rugged terrain with its standard AWD, this SUV is followed by the sporty Mazda MAZDA3, with an average used car price of only $14,717.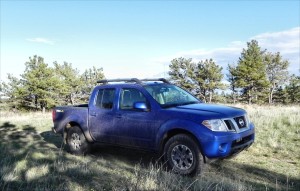 The next three models on the list are trucks: the Nissan Frontier, Chevrolet Silverado 1500, and Toyota Tacoma. Useful for rougher roads and hauling heavy payloads, shoppers looking for a work truck can find substantial savings with one of these pickups.
Two sedans, the Nissan Maxima and BMW 5 Series, are next on the list. The Nissan Maxima was redesigned between the 2014 and 2016 model years, skipping a 2015 model, so shoppers may want to consider the differences in features and design.
Two SUVs and a compact hatchback round off the top 10 best cars to buy on Father's Day. The perennial Jeep Grand Cherokee and the newer Nissan Rogue might appeal to buyers looking for an SUV while gas prices are still low, while people who want a small car with great gas mileage may consider the Hyundai Accent.
Methodology
iSeeCars analyzed over 18 million used car sales from 2014 through 2016. Deals were identified based on whether the car was listed at 5 percent or more below market value. Only cars from the last five model years (2012 to 2016), with at least 250 vehicles sold on Father's Day, were included for further analysis. For each model, the percent of cars sold with at least a 5 percent discount was compared to the same metric average across the 2014 to 2016 period. Models were ranked by the percent difference between the percentage on Father's Day and the average percentage, and the top 10 models were included in the list of Best Cars to Buy on Father's Day.