With spring flowers now in bloom (or well underway), balmier air, and longer daylight hours, it's natural for teens to pounce on their parents with the ardent plea to "Buy me a car." What can be a parent's worst nightmare can be a little easier to navigate if you zero in on what's really important – and what's not – in your teen's first car. Some of these may be obvious, while others may not be so apparent. Whether it's a new or used vehicle, there are some cars that should never be the first ones for a newly-licensed teen driver. Here we take a look at the worst first cars for teens, centering on characteristics that make them bad choices, and give a few examples of each.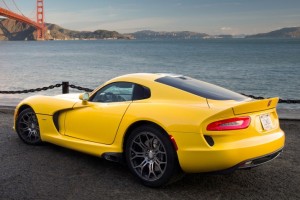 Cars That Are Too Fast
"Speed kills" is a warning that every parent needs to keep in mind when shopping for a car for an inexperienced teen driver. As a group, teens are impulsive, tend to take unnecessary risks, and are prone to step on the gas a little more often than parents want to know about. That said, any car that is well-known for its big V8 engine, high horsepower and torque should be out of the question. Key examples – not that any parent in their right mind would plunk down the sizeable cash to buy one – include Chevrolet Corvette, V8-powered Chevrolet Camaro and Ford Mustang, a 500-horsepower Dodge Viper and a Dodge Challenger Hellcat, to name a few.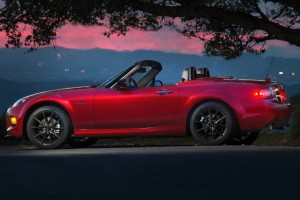 Roadsters and Convertibles Are an Invitation to Disaster
The excitement of wind in your hair, shouting over the sound of the wind and road noise, trying to hear other passengers' conversations, all while your teen should be paying attention to driving is just too much of a distraction in a roadster or convertible. There's also no protection in the event of a rollover and many drivers/passengers can be ejected in a collision, especially if they've neglected to wear seatbelts. Need we remind you that teens feel invincible and often skip the buckle up admonition? Examples of roadsters and convertibles to avoid include Mazda MX-5 Miata, V6-powered Chevrolet Camaro and Ford Mustang.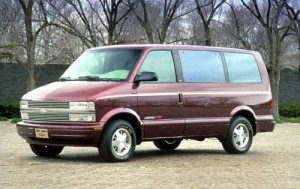 Decades-Old Cars Just Don't Make the Grade
That 20-year old sedan that's been immaculately cared for in someone's garage may sound like a great deal, especially if the price is modest, but is it really? When you're considering a first car for your new teen driver, you want as much in the way of safety features as you can get for the price. Absolutely essential are antilock brakes, electronic stability control, and as many airbags as possible. When a car is too old, there are other negatives that should cause you to look elsewhere. Some mechanical items may be near their expiration date. Cars may not have had all necessary safety recalls attended to. They may have been in multiple accidents. They're just…old. Look for something newer. Examples of cars that may be too old include almost any vehicle from the 1960-1990 timeframe. Examples that come to mind include the Pontiac Fiero, Ford Pinto, and any Chevrolet Astro cargo van.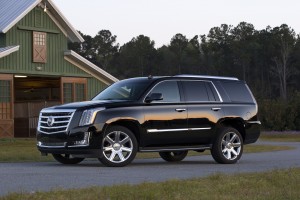 Too Much Bling in a Car is Not a Good Thing
Granted, teens want to be noticed. Many think in terms of bling, as in blinged smartphones and tablets, and, let's not forget, bling everywhere you look on a car. In some cases, this would be the top-of-the-line model, all duded up with every conceivable option and feature. Even if you're getting a used vehicle that's loaded, maybe that's not such a good thing. There are more reasons to get distracted with all those infotainment, navigation, connectivity and other features. Stick to the basics. Your teen needs to get solid time behind the wheel driving in real-world situations and practicing safe driving techniques – not being pulled from here to there by all that bling.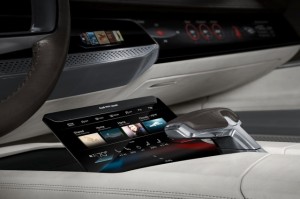 Tech is Not Always a Teen's Best Friend – in a First Car
Likewise, a car that's tech-heavy should be the last one on the consideration list for parents searching for their teen's first car. In the new car lot or showroom, the sales person will likely try to gauge parents' willingness and their budget, and then steer them to particular vehicles – or the teens will be dragging mom or dad to the hot model they've just got to try. It's best to have in mind what you're going to look at before stepping foot on the lot. This will avoid unnecessary arguments and disappointment on the spot. Don't make appointments to look at a used car that's got all the tech and WiFi bells and whistles for the same reason. Needless to say, top tech-heavy vehicles might include those from BMW, Mercedes-Benz, Audi, Cadillac, Lexus, and Acura.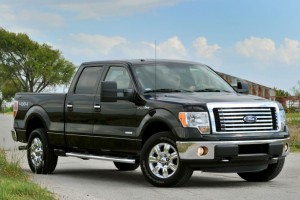 High-Profile Vehicles Aren't For Inexperienced Drivers
The bigger the vehicle, the more difficult it is to handle. This is even truer when it comes to the newly-licensed driver with virtually no experience behind the wheel. Parking, passing, even being able to make safe lane changes, especially on windy days, navigating heavy traffic, inclement weather, and unpredictable road conditions are really tough for the most seasoned driver, let alone a teen that just got their license. Steer clear of full-size pickup trucks for a teen's first car, so no Ford F-150 or Ram 1500.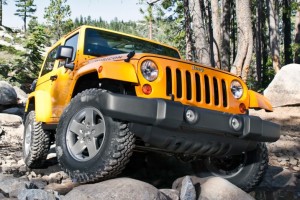 Extreme Off-Road Vehicles Are Too Extreme for Teens
By the same token, parents would be wise to turn a deaf ear to their teen's insistence on buying that rad extreme off-road SUV. Climbing over boulders and fording streams just shouldn't be in the cards for your newly-licensed teen driver. Say no to the Jeep Wrangler Rubicon or Nissan Xterra and the like. Save the purchase of an off-road vehicle for a few years down the line -- after your teen has many more miles and lots of safe driving behavior under their belt.
Modified Vehicles are a No-No for First Teen Car
Also on the forget list – as in, forget them – are any vehicles with lots of modifications. Whether that includes a non-factory engine, tires that are too big or too small for the size of the vehicle, lift kits or other extreme modification is irrelevant. Stick to factory-installed gear on a relatively late-model car.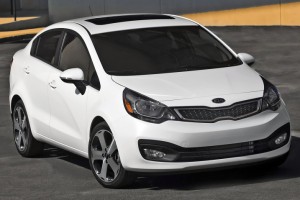 Stay Away from Subcompacts
Subcompact cars may be great on gas and cheap to buy, but are they the best choice for an inexperienced driver? We think not, and we're not alone. A new study by the Insurance Institute for Highway Safety (IIHS) says that the top five most fatal vehicles on the road are subcompacts, with the Kia Rio, Nissan Versa, and Hyundai Accent sedans topping the list.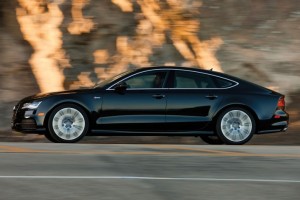 Skip the Sports Cars and Luxury Cars
Last, but certainly not least, are two categories of cars that should be off-limits for a teen's first car: sports cars and luxury cars. These are included for two of the same reasons: they're too expensive and they cost way too much to insure. There's a reason that sports cars like Dodge Viper and Porsche 911 and the like cost so much to insure. Actually, there are several reasons: accident statistics are high, parts/repairs are costly, they attract riskier drivers (which contributes to reason number one), and the list goes on. Luxury cars – like the Audi A7, Mercedes-Benz SLK, Cadillac CTS-V, and so on, cost a pretty penny, and keep right on costing in terms of overall ownership. Teen drivers, for a first car, need something stable, solid, safe, not too flashy, too techy, too any of the above-mentioned items.
Tell us in the comments: Do you agree with this list? Are there any other vehicles you would add to this list, or some you would remove?