Most Reliable New and Used Subcompact Cars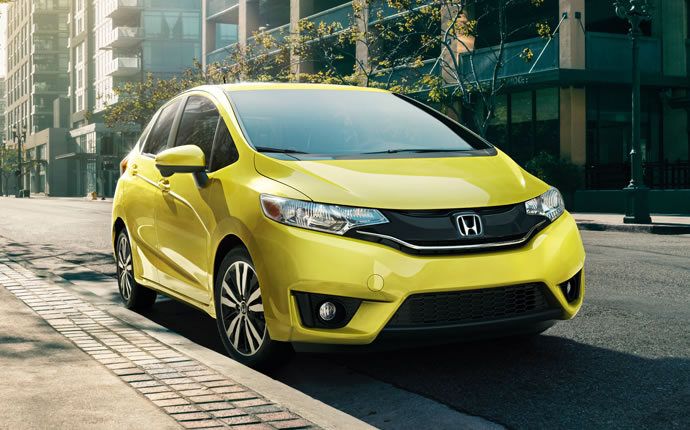 If you're on the hunt for an economical car and don't require much cargo and passenger room, a subcompact car might be the right choice for you. Popular with city dwellers, new drivers, and long commuters, subcompact cars were once the fastest-growing vehicle segment at the height of their popularity in the late 2000s. Although the segment is shrinking as more consumers move to SUVs, there are still many quality subcompact cars to choose from.
To help you find the best subcompacts cars on the market, we determined which were the most reliable while also taking into account fuel efficiency and safety.
Subcompact Cars Vs. Compact Cars
Subcompact and compact cars both fall under the small cars umbrella, but they are two distinct vehicle segments. The difference between the two comes down to their size. The EPA classifies subcompact cars as vehicles that have a volume of 85-99 combined cubic feet, while compact cars have 100-109 combined cubic feet. Another difference between the two is price. Because they are smaller, subcompact cars are less expensive. As an example, the subcompact Kia Rio has an average new car price of $16,584, while the compact Kia Forte carries an average price tag of $20,284. If you are considering a vehicle with a little more room than what a subcompact provides, you can refer to our guide of the
best compact cars.
The Best Subcompact Cars
To determine the best subcompact cars, we first measured the reliability of the cars in the vehicle segment. To do so, iSeeCars found the
longest-lasting cars
in the compact category by analyzing 15.8 million pre-owned cars to find the cars with the highest mileage. Although the study examined cars most likely to reach the 200,000-mile mark, we lowered the threshold for our Best Subcompact Cars list to 150,000 miles to provide more options for high-quality small cars.
Best Subcompact Cars - iSeeCars
Rank
Subcompact Car
% 150 Miles or More
Combined MPG
NHTSA Safety Rating (Out of 5)
Average New Car Price
Average 3-Year-Old Used Car Price

1

Honda Fit

3.5%

33.5

5.0

$18,680

$14,452

2

Toyota Yaris

2.9%

32.3

4.0

$18,611

$10,921

3

Kia Rio5

2.4%

31.1

4.0

$16,948

$11,550

4

Kia Rio

2.1%

31.2

4.0

$16,584

$10,537

5

Hyundai Accent

1.6%

30.5

4.0

$16,894

$10,699

6

Chevrolet Sonic

0.7%

29.6

5.0

$18,656

$10,967

7

Nissan Versa

0.6%

32.8

4.0

$17,319

$10,168

8

Chevrolet Spark

0.3%

33.3

4.0

$14,283

$10,127

Segment Average

1.4%
The Honda Fit earns the title as the best subcompact car, thanks to its demonstrated longevity, perfect safety score, and class-leading fuel economy. The Fit also has ample head and leg room to accommodate tall drivers, and the car's "magic seat," allows the rear seat cushions to fold up to provide more cargo space and the front passenger seat can fold down to help haul large objects.
Ranked second is the Toyota Yaris, which can be found as both a sedan and hatchback. Along with demonstrating the Toyota reputation for reliability, it has many standard features including Apple CarPlay and Android Auto and safety features such as forward-collision warning. It also gets above-average gas mileage for the class.
The Kia Rio5 hatchback and the Kia Rio sedan earn the third and fourth spots. While the Rio's only advanced standard safety feature is a rearview camera, emergency braking and forward-collision warning is available on higher trim levels.
Two Chevrolet vehicles make the list including the sixth-ranked Chevrolet Sonic and the eighth-ranked Chevrolet Spark. While both classify as subcompact cars, the Sonic is slightly roomier with more passenger and cargo space. Both are praised for their easy-to-use infotainment system, and the Sonic boasts a turbo engine for optimal handling and sporty styling.
Rounding out the list is the eighth-ranked Nissan Versa. The Versa has above average seating and trunk space for its class and comes standard with safety features including pedestrian detection, lane departure warning, automatic high-beam headlights, and automatic emergency braking.
Best Used Subcompact Cars by Price
The best
reliable small cars
can be found across a variety of budgets. And because these cars can rack up a lot of miles on the odometer, used versions can still remain on the road for a long time. Here are the best used subcompact cars that can be found at multiple price points.
Best Used Subcompact Cars Under $10,000
If you are looking for a
used car under $10,000
, here are the best subcompact cars to choose from:
Best Used Subcompact Cars Under $10,000
Subcompact Car
Average Used Car Price

2015 Nissan Versa

$7,724

2015 Chevrolet Spark

$7,917

2015 Hyundai Accent

$8,190

2015 Kia Rio

$8,286

2015 Chevrolet Sonic

$8,481

2015 Hyundai Accent

$8,952

2015 Kia Rio5

$9,162

2015 Toyota Yaris

$9,431

2013 Honda Fit

$9,584
Best Used Subcompact Cars Under $15,000
By increasing your budget for a
used car under $15,000
, later model used
subcompact cars can be found:
Bottom Line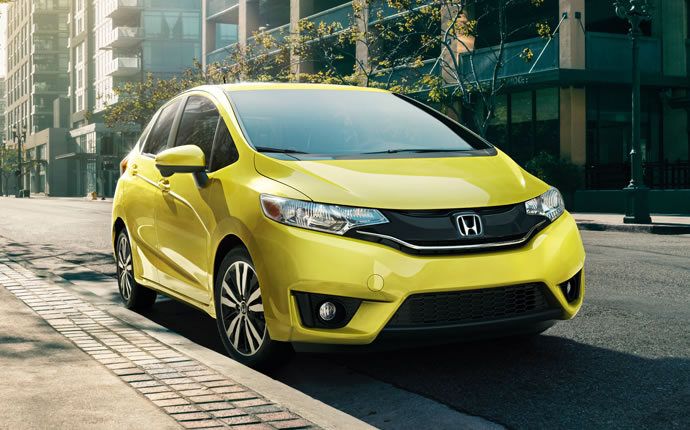 Our best subcompact cars prove that good things can come in small packages. Whether you're on a budget and want a new car with the latest safety features and technology, or if you want a reliable city car that can easily be parallel parked, these subcompact cars are sure to suit your needs.
If you're interested in a new or used subcompact car, be sure to check out iSeeCars' award-winning car search engine. It uses advanced algorithms to help shoppers find the best car deals while providing key insights and valuable resources, like the iSeeCars VIN check report. Filter by price, fuel economy, drive type, and other parameters to find your next vehicle.