Love the feeling of wind blowing through your hair as you travel down the road? Think you can't have it without being in a cramped two-seater convertible? Think again. Although the choices aren't plentiful, there are some 4-door convertibles currently in production, or you can buy a classic that's decades old.
Here are the Best 4-Door Convertibles that are available today. But first, we will explain why there aren't many to four-door drop tops choose from.
Why Do Traditional Coupes and Convertibles Have Two Doors?
Most
convertible cars
have only
two doors
because they don't have "B-Pillars," which are structural pillars to anchor the rear doors. Conversely, a four-door vehicle has higher structural requirements, creating an engineering challenge with the absence of a roof.
Best Four-Door Convertibles
Here is our list of available
4-Door Convertibles
:
Jeep Wrangler Unlimited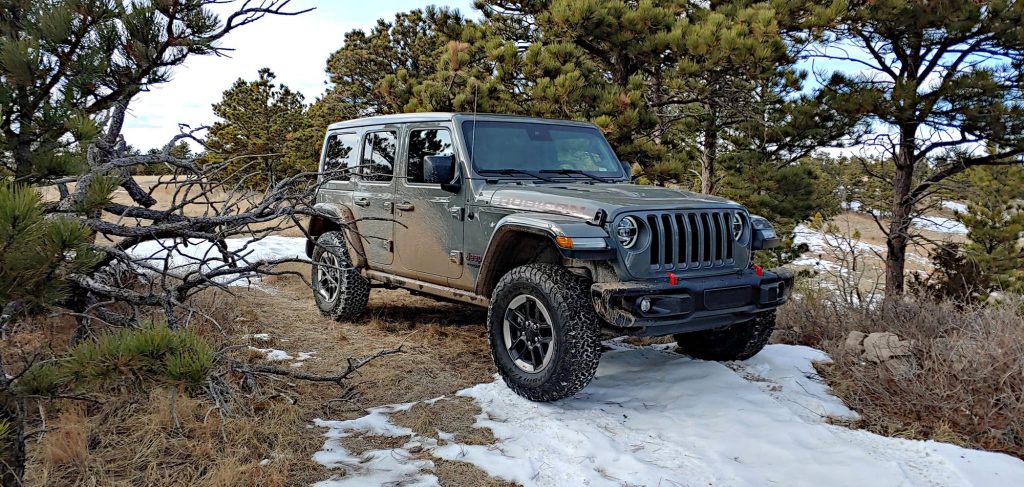 Introduced in 2004, the Jeep Wrangler Unlimited is the most famous 4-door convertible currently on the market. The Wrangler Unlimited comes standard with a soft-top roof that folds into the rear tailgate, with an easily removable hardtop also available. This convertible appeals to drivers who prefer a rugged SUV with back seats to a sports car. If your open-air pursuits are likely to take you off-road, the obvious choice is the Jeep Wrangler Unlimited if you want a convertible with four doors. And should you decide you don't need doors at all, all Wrangler doors can be removed for the ultimate off-roading adventure.
Ford Bronco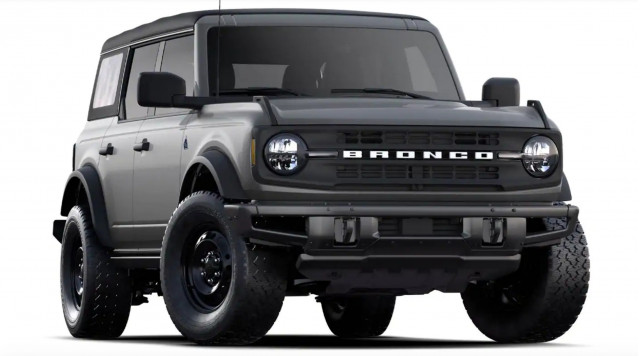 The highly anticipated new-for-2021 Ford Bronco joins the Jeep Wrangler Unlimited as a current production four-door convertible. A cloth soft top comes standard on all four-door models, and an optional hardtop with four removable sections is also available. It also has spacious rear seats for passengers on road trips or off-road pursuits. The legendary off-roader's revival appeals to adventurous drivers and will compete with the previously uncontested Wrangler Unlimited.
Hummer H1 Open Top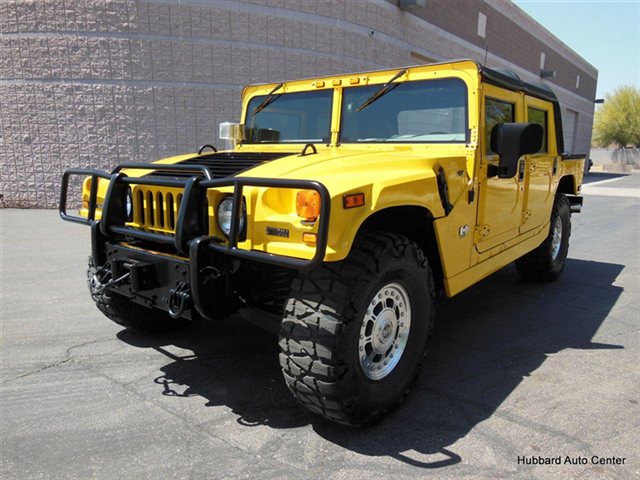 The original Hummer, produced from the 1992 through 2006 model years, was available as a soft top convertible. As a rugged off-roader, the Hummer H1 is similar to the Jeep Wrangler Unlimited, but it's larger and has a more powerful V8 engine with 300 horsepower.
Lincoln Continental
The
Lincoln Continental
was available as a
four-door convertible
from 1961 to 1967. It featured long, boxy lines and "suicide" (rear-opening) doors, and was driven by the Hollywood Elite. If you want a
four-door convertible
with classic
styling
to add to your garage that represents the hallmark of American vehicle manufacturing, look no further than the Continental.
While two-door convertible models have become the norm, many automakers have experimented with developing a four-door convertible. Cadillac presented the Ciel four-door convertible concept at the 2011 Pebble Beach Concours d'Elegance to much pomp and circumstance. However, the automaker scrapped the vehicle before it went to production. Similarly, Mercedes-Benz introduced the Ocean Drive concept based on the S-Class sedan in 2007. Like the Cadillac, it never made it to production.
If you are interested in the traditional convertible body style, be sure to check out iSeeCars list of Best Convertibles.
If you're ready to start the car buying process, you can search over 4 million new and used cars with the iSeeCars.com car search engine that helps shoppers find the best car deals by providing key insights and valuable resources, like the iSeeCars VIN check.