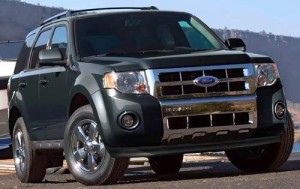 It may be mid-summer, but many parents and teens are eagerly anticipating heading off or back to college come fall. The perennial question for college-bound or returning students is what is the best vehicle to handle their needs? Let's go even further and make the point that affordability, safety, functionality and roominess are key considerations.
With this in mind, we've put together a list of 10 used SUVs that college students (and their parents) are bound to like. Making the grade on all fronts, any one of them is worth of a good look.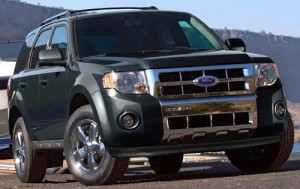 2009-2011 Ford Escape – The Ford Escape small crossover SUV from the 2009-2011 model years may not win any styling contests, but this is a highly-rated and top-selling SUV that gives college students the size and height advantage they want and need on the roads. The five-passenger Escape also boosts a roomy and comfortable cabin and has good cargo-carrying capacity. Available in XLS, XLT and Limited, the 2009-2011 Ford Escape prices range from $7,950 to around $20,000.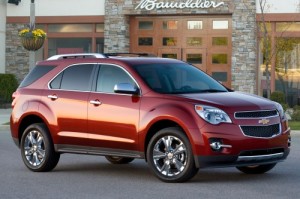 2011-2012 Chevrolet Equinox – For a small crossover SUV, the 2011-2012 Chevrolet Equinox veers more toward the midsize than many competitors. Sharp styling, improved fit and finish, roomy cabin, many additional features and high safety marks are good reasons to look at the 2011-2012 Chevy Equinox. Available in LS, 1LT, 2LT and LTZ trims and standard front-wheel drive or optional all-wheel drive, prices range from $12,850 to around $28,956.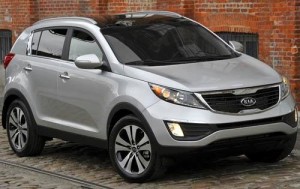 2011-2012 Kia Sportage – With a fresh new design for 2011, the Kia Sportage is the Korean automaker's most appealing small crossover SUV yet. That's due to its generous standard features, excellent build quality and stronger performance than the generation it replaced. Pricing is attractive as well, ranging from $14,500 to $21,494.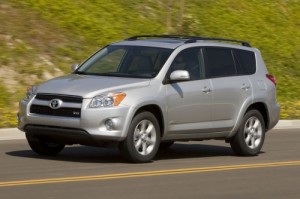 2011-2012 Toyota RAV4 – While the redesigned Toyota RAV4 compact crossover SUV came out for the 2013 model year, parents and college students looking for a roomy small SUV with an available third row should definitely consider the 2011-2012 Toyota RAV4. Comfortable ride, huge cargo area with fold-flat floor, and pleasing driving manners are a plus, although road noise may be noticeable. Base, Sport and Limited trims in front- or all-wheel drive are available, with prices ranging from $12,795 to around $21,986.
2012 Honda CR-V – Honda redesigned its popular CR-V compact crossover SUV for the 2012 model year, making this small SUV an excellent choice for college students. Highlights include attractive styling, roomy cabin, good cargo space for gear, luggage and such, high safety marks, quiet and comfortable ride and good handling characteristics. Available in LX, EX and EX-L trims, look for prices ranging from around $17,900 to $25,990.
2009-2013 Subaru Forester – Although a 2014 redesign looks a little better, for college students going back to school there's a lot to like in the previous generation Subaru Forester, those from the 2009-2013 model years. Biggest feature is the standard all-wheel drive, but other desirable features include roomy cabin with more-than-adequate cargo space, comfortable ride and turbocharged engine on XT trim. Check out prices ranging from $7,995 to about $23,800.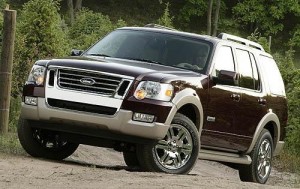 2007-2010 Ford Explorer – Although not the sleekly-styled 2011 redesign, the seven-passenger Ford Explorer large SUV from the 2007 through 2010 model years remains a solid pick for college students looking for a roomy, capable and comfortable SUV that can go just about anywhere. With its body-on-frame, the third-generation Explorer boasted a fairly accommodating third row and a good balance between ride and handling. Older Explorer models are also likely to be more budget-friendly with prices ranging from $7,900 to $20,989.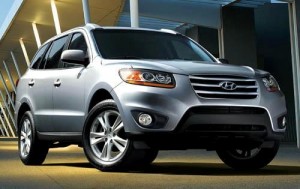 2011-2012 Hyundai Santa Fe – The previous-generation Hyundai Santa Fe is a midsize crossover SUV that represents a win-win combination of roominess, handling characteristics, simple controls, affordable pricing and Hyundai's strong warranty. Generous list of standard equipment is also commendable. Available in GLS, SE and Limited trims, the price may be right as well, ranging from $13,788 to the vicinity of $19,994.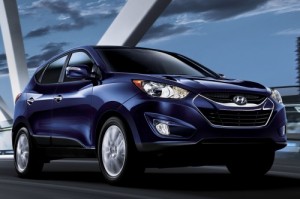 2013 Hyundai Tucson – Another compelling choice, also from Hyundai, comes in the form of the compact crossover SUV 2013 Hyundai Tucson. Roomy for four passengers, good fuel economy, strong safety ratings, affordable price and excellent Hyundai warranty are other reasons to look at this small crossover SUV for college-bound students. Check out prices ranging from $16,575 to $28,980.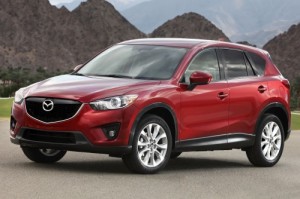 2013 Mazda CX-5 – College students looking for a sporty, fuel-efficient crossover SUV can find what they need in the 2013 Mazda CX-5, all-new when introduced for the 2013 model year. Engaging to drive, very good fuel economy, stylish design and many standard and available features are highlights. In Sport, Touring and Grand Touring trims, the 2013 Mazda CX-5 ranges in price from $18,988 to $25,461.