What's more American than shopping for a new car? As our nation's birthday approaches, iSeeCars.com has compiled a list of the 10 best vehicles to get a deal on during the 4th of July holiday weekend.
iSeeCars.com analyzed more than 18 million used car sales over five model years to identify the 10 cars most frequently discounted on the 4th of July. These cars have the highest percentage of deals during the upcoming holiday compared to an average day. With deals defined as a minimum discount of 5 percent, that equates to at least a $952 discount on the average used car price of $19,040.
10 Best Cars To Buy on 4th of July Weekend
| | | |
| --- | --- | --- |
| Rank | Car | % More Deals |
| 1 | BMW 5 Series | 27.2% |
| 2 | Mazda Mazda3 | 18.3% |
| 3 | Mercedes-Benz E-Class | 16.2% |
| 4 | Honda Pilot | 11.7% |
| 5 | Subaru Outback | 11.7% |
| 6 | Toyota 4Runner | 10.5% |
| 7 | Nissan Versa | 10.2% |
| 8 | Kia Sorento | 6.1% |
| 9 | Toyota Camry | 5.6% |
| 10 | Kia Soul | 4.5% |
The iconic BMW 5 Series starts the list off with a bang, at 27.2 percent more deals during the upcoming holiday weekend than a typical sales day. The 5 Series is a sophisticated executive sedan with a broad range of powertrains. Available in AWD or rear drive, the BMW 5 Series can be configured as a luxury commuter or sports sedan with explosive acceleration.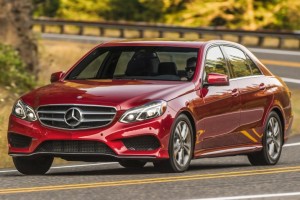 Jumping down to third on our list is the Mercedes-Benz E-Class, with 16.2 percent more deals this holiday weekend. The E-Class is the perennial competitor to the BMW 5 Series, so a shopper looking for a roomy German sports sedan has a pair of great options from which to choose.
The compact Mazda3 ranks second, with 18.3 percent more deals. The Mazda3 leads its class in safety and performance. It's also available with a stick shift for added excitement.
Two other compact cars, the Nissan Versa (10.2 percent more deals) and Kia Soul (4.5 percent more deals), the round out the choices for shoppers looking for an affordable commuter car or runabout.
Larger family vehicles make up the list's largest grouping. The full-size, eight-passenger Honda Pilot is one of America's top choices for three-row vehicles. The Pilot has 11.7 percent more deals on the 4th of July weekend.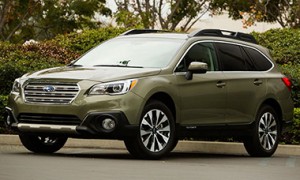 The Subaru Outback is also a family vehicle, but with the bonus of a wagon body style rather than the boxy shape most two-row crossovers wear. With its full-time all-wheel drive, the Outback is a favorite in regions with a snowy winter. With top safety ratings and class-topping fuel economy, the Outback is a hard car to ignore. It has 11.7 percent more deals, tying the Pilot for fourth place on the most-deals list.
One surprising addition to the top 10 is the sixth-ranked Toyota 4Runner. This body-on-frame SUV has three rows and go-anywhere capability for families who camp, ski or tow recreational vehicles and boats to a vacation spot. With 10.5 percent more deals the 4Runner is a surprise given that it retains its value better than almost every other model in the US fleet.
Perhaps the most appropriate car for 4th of July deals may be the top-selling Toyota Camry, which ranks ninth with 6.9 percent more deals. Often cited as the most American-made family sedan, the Camry features top safety scores, competitive fuel economy ratings and a wide range of trim options.
Methodology
iSeeCars analyzed over 18 million used car sales from 2014 through 2016. Deals were identified based on whether the car was listed at 5 percent or more below market value. Only cars from the last five model years (2012 to 2016), with at least 1000 vehicles sold on July 4th weekend (defined as July 4 to 5 in 2014, July 3 to 5 in 2015, and July 2 to 4 in 2016), were included for further analysis. For each model, the percent of cars sold with at least a 5 percent discount was compared to the same metric averaged across the 2014 to 2016 period. Models were ranked by the percent difference between the percentage on July 4th weekend and the average percentage, and the top 10 models were included in the list of Best Cars To Buy on July 4th Weekend.