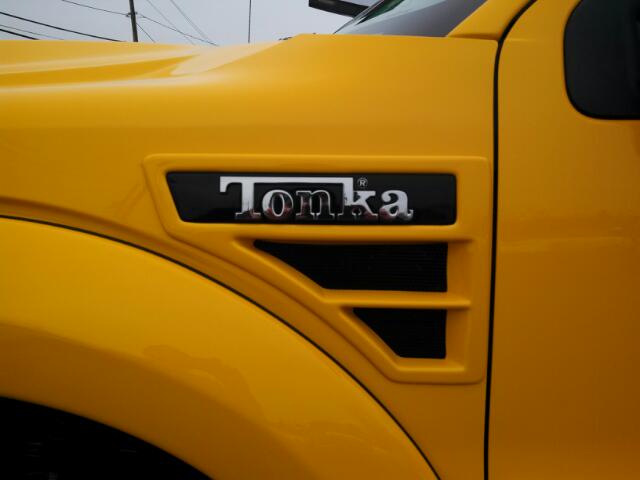 Hello yellow. Summer is in full swing and so is this truck. If Tonka trucks were your passion as a child you are in luck. Coming to iSeeCars.com's comprehensive section of used Ford'\s (170,000 at today's count) is this bright yellow Ford Tonka edition.
We normally only feature used cars in our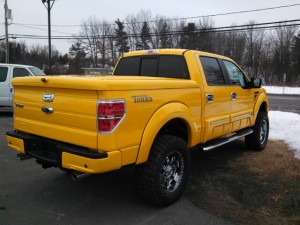 weekly "Would You Drive" posts, but this one was too fun to pass up. We actually just spotted this hard-to-miss truck at the Chicago Auto Show. The 2014 Ford F-150 XL SuperCrew Tonka Edition is a limited model truck that is sold at select dealers across the country. It comes to us from Clifton Park, NY for $73,654. It's around $50,000 for the F-150 + $20,000 for the Tonka package.
With just 182 miles on the odometer, this is one of 500 Tonka Ford F-150's built by the Tuscany Motor Company out of Indiana. And, just 250 2013 models are out there. So, yes, this is pretty hard to get your hands on.
Some custom features of this Tonka edition truck include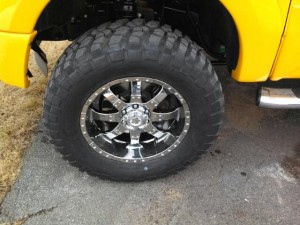 Tonka badging throughout the interior and exterior, a six-inch suspension lift by Pro-Camp, chrome tipped dual exhaust and the 20-inch (Tonka-branded) alloy wheels are wrapped in 325/60 Goodrich All-Terrain tires. It's designed off the F-150 Lariat Crew Cab 4x4 and has a 360 HP 5.0L V-8 and six-speed electronic SelectShift auto transmission.
Interior features include a back-up camera, leather seats, wood grain trim, moon roof, Tonka carpets and a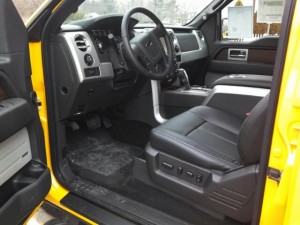 4.5 inch LCD screen.
Tell us, would the kid in you want this Ford F-150 Tonka edition? View the listing on iSeeCars.com or see all of our used (and some new) Fords for sale.