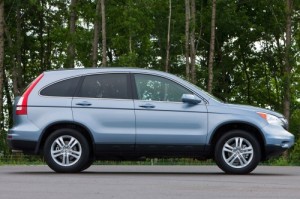 Known for reliability and durability, Honda cars, crossovers, SUVs, minivans and trucks are also sought-after for many other traits. Among them are fuel efficiency, technology options, safety features, styling, roominess and versatility. Perhaps the best characteristic of used Honda models is their affordability.
Here we take a look at our picks for the eight best used Honda models.
2005-2011 Honda CR-V – The compact Honda CR-V crossover offers as much passenger and cargo space as some much larger SUVs. It's also known for its comfortable ride, fuel-efficiency and easy to drive nature, strong crash test ratings and standard and optional technology features. Through the years, the CR-V was redesigned (2007), got a horsepower bump and a few other tweaks (2010), and managed to be one of Honda's best-selling vehicles year over year. Look for 2005-2011 Honda CR-V used prices ranging from $5,700 to around $21,995.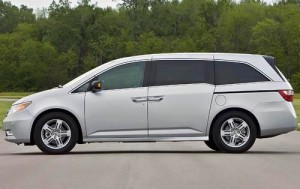 2005-2011 Honda Odyssey – Powerful V6 engine, roomy interior, hideaway third-row seat, top safety scores and Honda's stellar reputation for quality and reliability make the Odyssey minivan one of the best used Honda models. Look for model years 2005 through 2011 (a major redesign year) for the best used deals ranging from $6,450 for a 2005 Odyssey EX to around $31,960 for a 2011 Odyssey Touring Elite.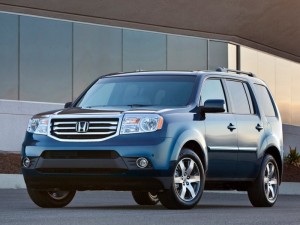 2012-2013 Honda Pilot – While earlier models (2009-2011) suffered from poor braking performance, sluggish fuel economy and a rather confusing dashboard layout, the redesign of the Honda Pilot for 2012 changed all that. The midsize SUV offers roomy accommodations for eight adults in three rows, good V6 power, above-average fuel economy, easy maneuverability, plenty of storage space and a great deal of versatility, especially useful for families. Check out used prices ranging from $19,982 to around $35,983.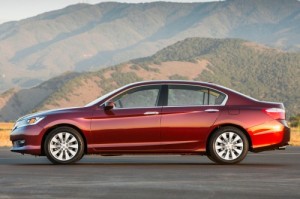 2011-2013 Honda Accord – Excellent safety scores and good reliability help make the Honda Accord one of America's top choices for used midsize sedans. Indeed, the Accord is Honda's best-selling vehicle and for good reason. Roomy and upscale cabin, comfortable and supportive seats, and improved fuel economy are pluses. Note that the 2013 Honda Accord is a complete redesign, with impressively high fuel economy and sporty driving dynamics. Check out pricing ranging from $11,990 to $27,990.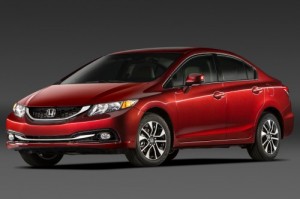 2006-2011, 2013 Honda Civic – Although the compact Honda Civic was technically redesigned in 2012, the 2013 model year brought major changes. Therefore, when looking for a good used Civic coupe or sedan, check out the 2006-2011 model years or go for the 2013 model. Attributes include nimble handling, high fuel economy (including a hybrid model, natural gas sedan and HF model), and an impressive array of technology and safety items. As for pricing, the range is from $5,495 (2006) to $20,444 (2013).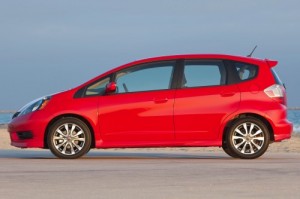 2009-2012 Honda Fit – A frugal subcompact four-door hatchback, the 2009-2012 Honda Fit is an excellent choice for shoppers looking for an economical, roomy and fun-to-drive vehicle. Seating for five and plenty of cargo space that's highly versatile (to haul a bike or other odd-shaped items), and basic tech features like stereo and USB port standard are other reasons to buy. Look for pricing ranging from $8,777 to around $15,955.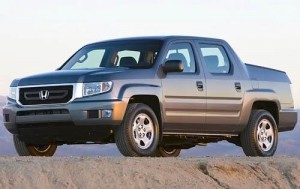 2010-2011 Honda Ridgeline – Millions of Americans only need the occasional trip to a home improvement store to haul shower doors, lumber to build a patio cover or haul stones, soil improvement material or other cumbersome, heavy or odd-shaped items. For some, a full-size truck is just too big. Here's where the midsize Honda Ridgeline shines. Comfortable, car-like ride, innovative tailgate and in-bed trunk, above-average reliability and outstanding safety scores are other pluses. Check out used Ridgeline prices ranging from $14,990 to $28,988.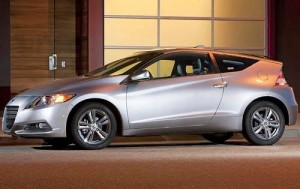 2012 Honda CR-Z – Noted for its terrific handling and smooth ride, consumers looking for a small hybrid may well consider the 2012 Honda CR-Z. The two-seater is not as spacious as some other small hybrid cars, nor is it as fuel efficient, but it has enough power for highway passing and merging and responsive brakes. Seats are also supportive. Pricing ranges from $13,999 to around $17,995.