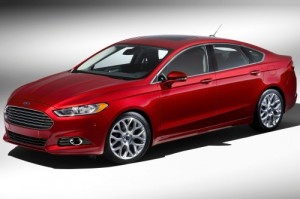 Some of the best-selling cars, trucks and SUVs each year are Ford models. This means that consumers have a potentially huge pool of used Ford vehicles from which to choose – assuming that the original owners have decided to sell.
Going with the most popular and the most reliable of Ford's product list, here are what we find are the seven best used Ford models.
2012-2013 Ford Fusion – Appearing on Consumer Reports' Best Used Cars list, the Ford Fusion is a definite family car consideration. Best years for reliability are 2012 and 2013, while 2008-2009 and 2011 is just one notch below. The Ford Fusion is a midsize sedan, and gets high marks for its firm and controlled ride, responsive handling, and good fuel economy in the 2.3-liter, four-cylinder or 3.0-liter V6 or hybrid engine (Ford Fusion Hybrid was added in 2010. The Ford Fusion was completely redesigned for 2013, so if you're looking for the most recent version, this would be the one to choose. Look for pricing ranging from around $12,299 for a 2012 Fusion S to the vicinity of $24,995 for a 2013 Fusion Titanium (top of the line).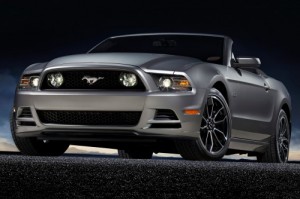 2005-2008, 2013 Ford Mustang – The iconic pony car, the Ford Mustang has decades of satisfied customers. Redesign years most recently were 2005 and 2011. Best used car years are 2005 and 2007, while 2006-2008 and 2013 are right behind. The 2005 redesign brought a retro-look to the Mustang, while the 2010 refresh resulted in an upgraded interior, better fit and finish, standard stability control and more refined handling. The Ford Mustang is another of Consumer Reports' Best Used Cars. The good news about the Mustang is that it's available in coupe and convertible, V6 and V8 engines, and a slew of trims, certainly enough to keep used car buyers happy. As for pricing, that can range from around $9,500 for a 2005 Mustang V6 to around $33,995 for a 2013 Mustang GT.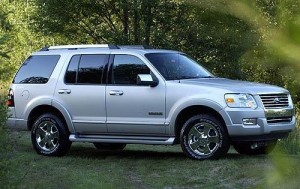 2005-2010 Ford Explorer – Edmunds listed the Ford Explorer midsize SUV as one of its 2012 Used Car Best Bets, and for good reason. Make that reasons. The Explorer has a nicely balanced ride and handling, a roomy interior, loads of family-friendly favorites, fuel-efficient V6 power and an available powerful V8 engine. Third-row seating is adult-friendly and towing power is better than many crossovers. That's because the Explorer, while it handles more like a car, was still a truck-based SUV to 2010. The 2011 model year brought with it significant changes to the Explorer, notably the switch from body-on-frame to unibody, along with dramatically different styling inside and out.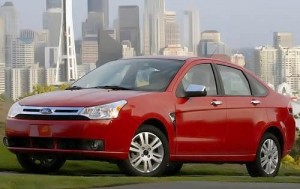 2005-2005, 2008-2011 Ford Focus – A small car, the Ford Focus offers consumers several model years to choose from in terms of overall reliability. The car, introduced in 2000, has always been nimble and considered fun to drive. Model years listed here have good interior room and easy access. The Focus coupe was discontinued in 2011, leaving only the Focus sedan available. Pricing ranges from about $4,095 for a 2005 Ford Focus ZX4 S to around $15,995 for a 2011 Ford Focus SES.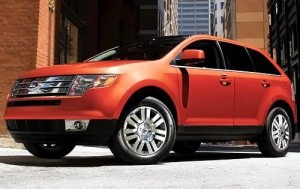 2007, 2009 Ford Edge – The car-based SUV Ford Edge arrived in 2007. It featured a good ride and a strong 3.5-liter V6 powertrain mated to a six-speed automatic transmission. Fit and finish was considered unimpressive but the interior was comfortable and spacious. Best years for reliability are 2007 and 2009. A Sport model debuted in 2009. Redesign in 2011 resulted in a considerable drop in reliability. Pricing ranges from around $12,995 for a 2007 Ford Edge SE to about $22,700 for a 2009 Ford Edge SEL.
2005-2010 Ford F-150 – The F-150 full-size truck has been the best-selling Ford vehicle for more than 30 years. Tough, reliable, comfortable and highly-customizable, the F-150 comes in so many build combinations, cab sizes, bed lengths, powertrains and trims that it's dizzying to contemplate. That said, there's a lot of life left in these big Ford trucks, certainly enough for consumers looking to capitalize on that fact when buying a used truck. A full redesign in 2009 brought more powerful engines and styling changes. But no matter what year you choose, you can't go wrong with a Ford F-150. As for pricing, it varies considerably and can range from around $11,995 for a 2005 Ford F-150 XLT to around $43,888 for a 2010 Ford F-150 SVT Raptor.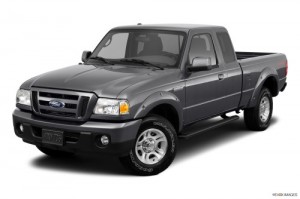 2011 Ford Ranger – The last year for the Ford Ranger was 2011, but this may be the best bet for a used model. Perhaps the best thing to say about the small truck is that prices in the used car market are likely to be good. The ride is choppy, the jump seats are ridiculously cramped and the design is, well, dated. Still, it may be just what some consumers are looking for. Pricing ranges from about $10,999 for the base Ranger to around $20,788 for a Ranger XL.