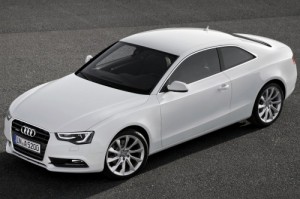 German automaker Audi is well-known for designing and building luxury vehicles with great performance, technology and style. But plunking down some serious cash to drive home in a new one may not be what you want to do with your hard-earned money. There are some great deals out there, however, if you consider looking at used Audi models.
From coupe to wagon to crossover to SUV, here are the top 10 used Audi models for your consideration.
2014 Audi A5 – Some critics consider the 2014 Audi A5 to have "drop-dead gorgeous looks," and we're not going to quibble with this description. Suffice to say, however, the A5 has a lot going for it – including being named Kelley Blue Book's luxury car winner for 2014 Best Resale Value. Pricing ranges from $37,984 to $41,988.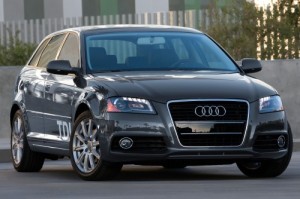 2013 Audi A3 – With no 2014 model, the last year for the hatchback Audi A3 (some call it a small wagon) was 2013, making this a good choice for a used A3. Note that the A3 for 2015 comes, for now, only in a four-door sedan version. Look for prices ranging from $17,999 to $33,275.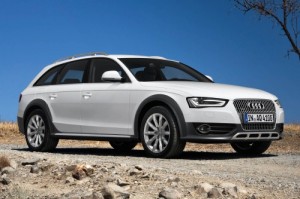 2014 Audi Allroad – With its closest small luxury wagon competitor being the BMW xDrive 328i, the 2014 Audi Allroad offers consumers an exquisitely-appointed cabin, sporty handling, standard all-wheel drive (Audi's patented Quattro AWD), 7.1-inches of ground clearance making for good light off-road duty, and excellent crash test scores. Check out the Allroad prices ranging from $33,980 to $49,385.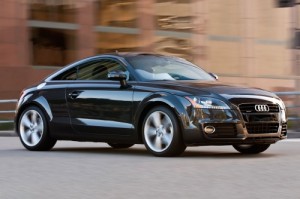 2012 Audi TT – With its distinctive good looks and availability as a 2+2 coupe or two-seater convertible, the 2012 Audi TT provides sporty-enough driving (although definitely not racetrack-bound), an impeccable interior, all-wheel drive for confidence in the curves, good fuel economy and overall great value. Pricing on the 2012 Audi TT ranges from $31,000 to $54,950.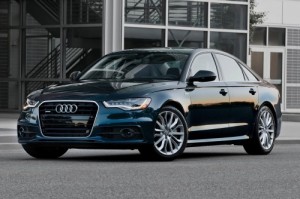 2012 Audi A6 – In reviews, auto writers have praised the Audi A6 for its overall quality and performance and emphatically state that it is equal to or better than its midsize luxury sedan rivals. The 2012 Audi A6 might be an excellent choice for a used Audi, as that was the car's most recent redesign. As for what's available, most used A6's on dealer lots feature AWD, so getting around in snow is a breeze. Pricing ranges from $25,900 to $56,220.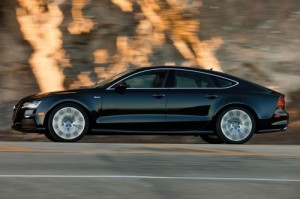 2012 Audi A7 – Introduced in 2012 and based on the Audi A6, the 2012 Audi A7 is a performance luxury hatchback sedan. Thrilling performance and impeccably-created cabin are plusses, while cargo room is slightly minimized to make way for the fastback design. In any event, the A7 is a great choice for a used Audi. Prices are in the $37,595 to $76,030 range.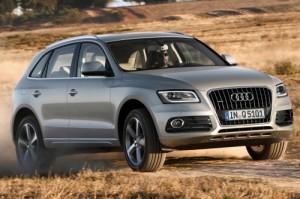 2013 Audi Q5 – If you're in the market for a compact luxury crossover SUV, look no further than the 2013 Audi Q5. This is the year the Q5 (introduced for 2010) received a mild refresh and addition of a supercharged V6 and hybrid. The Q5 strikes a good balance between performance and comfort, and the interior will never disappoint. Pricing ranges from $29,975 to $52,991.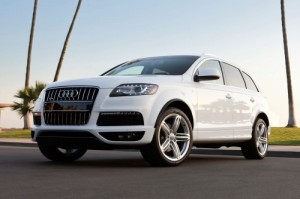 2012 Audi Q7 – A full-size, seven-passenger luxury SUV, the 2012 Audi Q7, while a little more cramped in the third row than some of its competitors, nevertheless delivers on the qualities many families require: comfort, luxury, features, technology, safety, all-wheel drive, and the Audi reputation. Prices range from $28,549 to $52,991.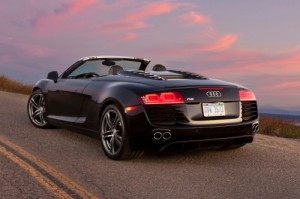 2012 Audi R8 – It is Audi's highest-performing production vehicle ever, and the Audi R8 is one vehicle that definitely begs to be noticed on the road. Reviewers hail the car's sublime handling and top-grade interior materials. This is not a car for long road trips, however, as it has only a tiny trunk and limited interior cargo space. This one's expensive, though, with prices ranging from about $89,900 to $168,800.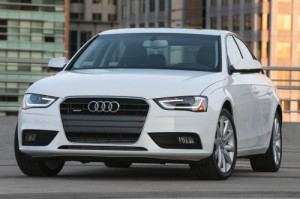 2014 Audi A4 – As an entry-level luxury sedan, you can't do much better than the 2014 Audi A4. One of the best cabins in the class and interior room on par with midsize sedans, the A4 also shines with balanced and secure handling and offers Quattro AWD for even more confident driving. Pricing ranges from around $26,500 to $44,988.