Best New and Used Cars for Commuting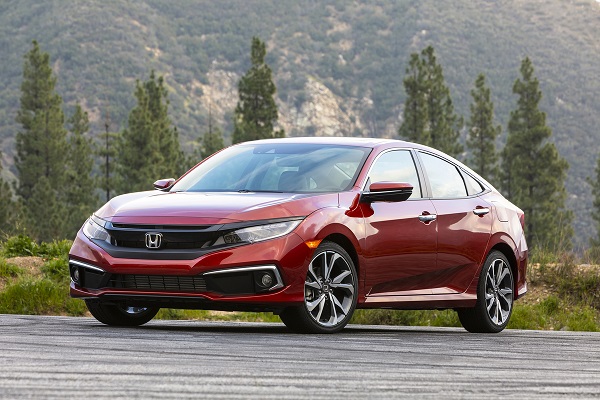 Commuter cars have a special mission. Unlike a family car, sports car, or a vehicle you intend to use primarily for fun, a commuter car has one goal: to make your commute as comfortable and trouble-free as possible. A good commuter car helps make long drives in traffic more tolerable.
iSeeCars identified the 10 best cars and crossovers for daily commutes by looking at four important criteria: reliability, comfort, fuel efficiency, and safety.
The vehicle you rely on to get to and from work must, above all other things, be reliable. It's no accident that vehicles with a strong reputation for durability, quality, and dependability are often chosen as commuter cars. Since reliability is hard to measure directly, we used our latest study on the longest-lasting cars to reach 200,000 miles as a benchmark.
For driving comfort, only vehicles with ample driver legroom were included in our picks for the best commuter cars. Every entry has a minimum of 42 inches of driver legroom because being cramped in a car is not a fun way to begin or end your workday. These cars will provide most drivers with enough room to stretch out behind the wheel.
Additionally, gas mileage was taken into account as gas-guzzlers are less than ideal for long commutes. Each vehicle on the list achieves a combined MPG (average of mpg city and mpg highway) that is greater than 28.4, which is the average for all cars.
Lastly, every vehicle we selected has earned at least a 4-star NHTSA safety rating. Some do much better.
These top picks for Best Commuter Cars are listed by Best Cars (sedans and coupes) and Best SUVs, which include crossovers.
The Top 10 Commuter Cars - Sedans and Coupes
#1 - Honda Civic Coupe
The
Honda Civic
Coupe
made the top of our list because of its durability, great 4.8 safety score, and an
EPA
estimated 32.5 combined
MPG
.
The Honda Civic has grown up. We loved it when it was a tiny economy car. Today the Civic is offered in three body styles and over 15 trims, which are all intermediate or midsize in EPA passenger volume.
The Civic Coupe is fun to drive, has looks that make it a great date-night ride, and offers Honda practicality. The Civic is bigger on the inside than you would expect from its outside dimensions, and nobody does commuter car packaging better than Honda. A new Honda Civic costs an average of $23,602, while a three-year-old used Honda Civic costs an average of $17,087.
# 2 - Toyota Prius
The Prius has been topping lists since it was introduced 20 years ago. Prius owners know that it's much more enjoyable to drive than naysayers would like to believe, and the Prius has a record of reliability that is unmatched in the green vehicle world.
With a mileage rating above 50 MPG, the Prius rivals fully electric cars in cost of energy per mile. The Prius also has an unusually long range of just under 600 miles. So with an average commute, you may only need to fill up twice per month.
The Prius is now offered in many versions. Is it snowy where you work? Opt for the all-wheel drive Prius, which earned the top spot in our ranking of best AWD cars. Does your company offer free EV charging? Opt for the Prius Prime plug-in hybrid and snag some free electricity. Whichever Prius you choose, your commute will be more economical in a Prius than almost any other vehicle. And Toyota's Prius earned Top Safety Pick awards from IIHS. A new Toyota Prius costs an average of $28,484, while a three-year-old used Toyota Prius costs an average of $20,099.
#3 - Honda Accord
If you want a slightly larger
commuter car
, the
Honda Accord
sedan is a great choice. The Accord is nimble,
fuel-efficient
, fun to drive, and a great car for those who may have a client in the vehicle or who carpool.
The Accord is a car with a great reliability score, a perfect 5-star NHTSA safety rating, and great fuel economy for its size. The Accord also holds its value better than many sedans in its class. Those who are interested in a roomy car that offers a comfortable ride should start here. A new Honda Accord costs an average of $27,635, while a 2017 used Honda Accord for sale costs an average $17,797.
#4 - Honda Civic Sedan
After singing the praises of the Civic Coupe, what's left to say about the Civic Sedan? A few things. First, the Civic Sedan is about the same size inside as cars in the segment above it were just a generation ago.
The Civic Sedan tops any coupe for commuters with families. You can't buckle up your bundle of joy in the back of a Civic Coupe without some bending and twisting. The Civic Sedan also offers 90 percent of the coolness of the Coupe with much more practicality. The Honda Civic sedan costs less than its coupe counterpart with a new car average price of $22,668 and an average three-year-old used Honda Civic costs an average of $16,440.
#5 - Toyota Corolla Sedan
The
Toyota Corolla
Sedan and Coupe are no longer versions of the same car. They are much more different from one another than the Civic Coupe and Civic Sedan. The Corolla Sedan is a popular car for many different reasons, but as a
commuter car
it shines.
The Corolla sedan drives like a car twice its price. The engine is quiet and the mileage is impressive. The Corolla has earned a reputation for reliability and is a safe bet for any trim.
With an entry-level price close to $20K, a three-year-old used Toyota Corolla is one of the best used cars under $15,000 you can buy. And with two years of included maintenance when purchased new, the Toyota Corolla is the value pick of this group. You can save with a used Toyota Corolla, as a three-year-old version costs an average of $14,296.
#6 - Mazda Mazda6
Want to know a secret? The Mazda6 sedan is a luxury car hiding in the mainstream segment. It is also the pick of the litter in any four-door comparison test done by enthusiast magazines. The Mazda6 handles great and can be purchased with an optional turbocharged engine for extra power.
Mazda's interiors top the quality and styling of many premium brands. With options like heated and cooled seats, and a heated steering wheel, the Mazda6 is easily the most comfortable sedan on this list of great commuter cars. A new Mazda 6 costs an average of $28,272, while a used Mazda 6 for sale costs an average of $17,101.
#7 - Mazda Mazda3 Sedan
The sports car hiding in this list of
commuter cars
is the
Mazda3
. With a 2.5-liter
four-cylinder engine
and optional AWD, the
Mazda3
line is a very sporty
compact car
.
Like its Madza6 big sibling, the Mazda3 is the winner of almost any comparison test it's entered into. In fact, it topped our own analysis of the best compact cars. We recommend the Mazda3 to those who want an all-weather commuter car, but don't want a crossover. It has a new car average price of $24,065, while a 2017 used Mazda 3 costs an average of $14,695.
#8 - Nissan Altima
Newly updated with optional AWD, the
Nissan
Altima is a tweener. It's a bit more car than a Corolla, but not as big as an Accord. We think it is a perfectly sized
commuter car
.
Nissan also has the best infotainment system setup on this list. Easy to operate, intuitive, and modern, the Nissan Altima is a commuter car for those who want more space than a compact car and who value a great interior design. A new Altima costs an average of $24,820, and a 2017 used Nissan Altima for sale can be found for an average of $14,336.
#9 and #10 - Subaru Impreza Hatchback and Sedan
The Impreza is the unsung commuting hero of the
Subaru
line. With standard
all-wheel drive
, impressive interior and
cargo space
, and a fun ride, the Impreza is more car than
Subaru
owners from a generation ago will remember.
The Impreza punches above its weight class in terms of refinement. All Subarus do well in harsh winter conditions, and the Impreza is no exception. Shoppers will find that there are few commuter cars with AWD at this low price point. A new Subaru Impreza hatchback costs an average of $24,138 and a used Subaru Impreza hatchback can be found for an average of $17,397. The sedan is slightly cheaper with an average new car price of $23,395 and a three-year-old used car price of $16,887.
Honorable Mentions - Commuter Cars To Consider
In addition to the vehicles on our top-10 list,
Hyundai
has a stable of viable
commuter cars
with a new edge in value. Starting this year,
Hyundai
is including three years of complimentary maintenance with its new vehicles. Add that to arguably the best warranty in the business, and
Hyundai
's Sonata and Elantra deserve a look.
The Top-7 Best Crossovers and SUVs For Commuting
Commuting in wild or wintery weather presents added challenges. For commuters who need all-weather capability,
SUV
/crossover vehicles are the obvious choice.
Crossovers also have inherent ease-of-use features. They tend to be easier to enter and exit due to their higher seat height. Many drivers find visibility is better. And the added ground clearance means these commuter vehicles also can go down roads that a normal car can't.
#1 - Toyota Highlander Hybrid
The first-ranked Highlander Hybrid
offers better combined
fuel economy
than many smaller crossovers on this list due to its advanced drivetrain. With the best overall longevity score and a perfect 5 for safety, how can a commuter ignore the Highlander Hybrid?
The Highlander Hybrid is simple to use in the real world because there is no plug. The Highlander Hybrid's great fuel economy is also unusually safe in the real world. In past IIHS studies, the Highlander Hybrid has had the lowest driver death rate per mile of any vehicle. A new Toyota RAV4 Hybrid costs an average of $45,704, but a three-year-old used Toyota Highlander Hybrid costs an average of $32,530.
#2 - The Subaru Outback
The second-ranked
Subaru
Outback is a cross between a crossover and a wagon and has the best attributes of both. This go-anywhere vehicle is very car-like in its highway ride, and can traverse backwoods logging paths with zero difficulties. You can even get an Outback with skid plates to protect it from stumps and rocks.
While many commuters won't need that capability on a daily basis, the Outback's great fuel economy and perfect safety score make it an easy pick for a daily driver. A new Subaru Outback costs an average of $35,447, and a 2017 used Subaru Outback for sale can be found for $23,090.
#3 - Subaru Forester
What makes the Forester a standout for commuting? It has great
fuel economy
, perfect safety scores, and is a top three in terms of longevity.
We also think the Forester has the best outward visibility of any vehicle on this list. It's bigger inside than one might guess. This commuter "car" is also perfect for any family getaway and is the ideal college move-in day vehicle. The Forester combines the Outback's off-road abilities with the more traditional SUV profile many buyers prefer. A new Subaru Forester costs an average of $31,507 and a three-year-old used Subaru Forester costs an average of $21,181.
#4 - Toyota RAV4
Over the past few years, the
Toyota
RAV4 two-row crossover has often been the top-selling non-truck in America. This is no accident. Buyers fall in love on the test drive, and then most have years of trouble-free motoring.
Most of the superlatives mentioned about the Subaru Forester could easily also fit the RAV4. This crossover is the ultimate multirole vehicle. With a solid fuel economy score and high safety scores, the RAV4 is a commuter vehicle with credentials. A new version costs an average of $31,025 and a used Toyota RAV4 from the 2017 model year costs an average of $20,183.
#5 and #6 - The Lexus UX 200 and Lexus UX 250h
The Lexus UX 200 and its 250h
hybrid trim both offer commuters outstanding
fuel economy
, second only to the
Toyota Prius
on our list.
Designed with a low cost of ownership in mind, these two premium crossovers have an upscale and modern vibe. Both are fun to drive, and those looking for a commuter vehicle with a little pizazz would be wise to check out this pair. New versions of the Lexus UX 200 and the Lexus UX 250h cost $36,245 and $39,399 respectively. Those looking to save money by buying used will have to wait as the vehicles were just introduced in 2019.
#7 - Lexus RX 450h
With a drivetrain similar to the Highlander Hybrid and much of the same content under the skin, it's no surprise that this premium vehicle snuck onto our list of commuter
SUV
/crossovers. Although the RX 450h has a high initial price at $57,833 on average, it is more affordable used with a
used
Lexus
RX 450h
costing an average of $40,484 and comes with a longer warranty than most mainstream vehicles.
The Lexus RX 450h hybrid is a plush vehicle that's easy to appreciate on a short drive and is also comfortable on long hauls. Buyers with a bit of budget room should give the RX 450h a look.
Honorable Mentions - Best Commuter Crossovers and SUVs
"Commuting is polluting" in the minds of many environmentally conscious drivers. There are many commuters who would prefer to reduce their carbon footprint while owning a
commuter car
they can afford and enjoy. We have good news for those commuters.
Toyota RAV4 Hybrid
The Toyota RAV4 Hybrid has been the best-selling affordable green crossover in America for over a year now. It is worth a look for any commuter. However, we'd wait for the upcoming RAV4 Prime
plug-in hybrid
. With up to 42 miles of zero-emissions driving, and an outstanding
fuel economy
when operating in hybrid mode, the RAV4 Prime deserves a look.
Honda CR-V
This popular compact SUV is also now available as a Hybrid.
Ford Escape
The Ford Escape is now available as a
plug-in hybrid
.
All three of these two-row crossovers offer better fuel economy than a compact car, and the plug-ins make it possible to complete a typical commute without using any gasoline.
Best Commuter Cars Under $10,000
Even if you're on a strict budget, you can still find a quality
commuter car
to fulfill your needs by purchasing an older version of the
best commuter cars
outlined above. Here are the best
used cars under $10,000
that will provide you with a reliable and pleasant drive to work.
Best Commuter Cars Under $15,000
With a slightly higher budget of $15,000, there are lots of options for
commuter cars
. Here are the best
used cars under $15,000
that will make your daily drive more pleasant.
Bottom Line
When shopping for your next
commuter car
or
SUV
/crossover, these honorable mentions and 17 top picks combine a roomy driver's seat with safety, respectable
fuel economy
, and class-leading longevity scores.
If you're interested in a new car or a used car for your daily commute, be sure to check out iSeeCars' award-winning car search engine. It uses advanced algorithms to help shoppers find the best car deals across all vehicle types and provides key insights and valuable resources, like the iSeeCars VIN check report. Filter by make, model, price, MPG, and special features to find the best deal on your next vehicle.