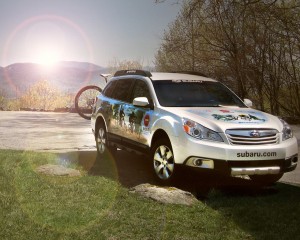 Love biking but hate trying to strap or shoehorn your bicycle into your car? Getting out to explore some neat new scenic byways and bike paths can be within your reach if you're contemplating buying a used vehicle suitable to carry your ride. We've checked out cars, trucks, crossovers and SUVs and came up with eight we consider the best used vehicles for cyclists. Maybe your favorite is among them.
2010-2011 Honda Element

Go old-school with the now-discontinued but still very versatile and bike-friendly 2010-2011 Honda Element. The boxy Element may be best-known for its capacity to carry dogs and other pets, not to mention family members and friends, but it's also super-conducive to carrying one or more bikes. Pricing on used 2010-2011 Honda Element models can range from $11,595 to around $20,000.
2012-2013 Prius v Two

Attributes that bike-lovers appreciate include the fact that the Toyota Prius v Two is as roomy as some small SUVs and crossovers. Even better is the fact that the Prius v gets nearly double the miles per gallon as those bike-haulers. Just fold down the rear seats to easily load bikes and assorted gear. Pony up for an aftermarket roof rack system (like the Yakima HighRoller, among others), and you'll increase your bike-toting capacity. Maximum cargo space is 67.3 cubic feet. EPA-estimated fuel economy is 44 mpg city/40 mpg highway. Check out pricing ranging from $18,988 to around $24,998.
2011-2013 Ford Escape

Go for the 2.0-liter EcoBoost all-wheel drive version of the 2011-2013 Ford Escape. Inside storage space is a maximum of 68.1 cubic feet. The Escape is a good-looking, comfortable and roomy small crossover that can easily accommodate bikes inside or on a roof-rack system or a hitch-mounted carrier. Pricing for various Ford Escape models ranges from about $13,995 to $27,500 and higher.
2011-2013 Subaru Outback 2.5i Premium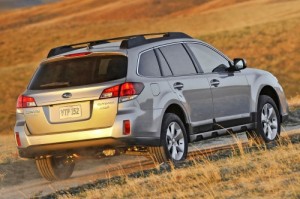 Key selling points here are the huge interior, 8.7 inches of ground clearance for gaining access to off-pavement trails, standard all-wheel drive, good fuel economy at 22 mpg city/29 mpg highway, and storage capacity inside of 71.3 cubic feet. Pricing ranges from $15,900 to $24,502.
2011-2013 Audi A3 TDI Premium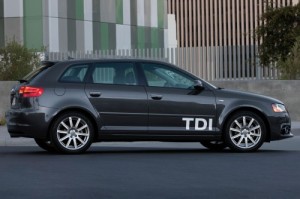 With 30/42 mpg fuel economy, an optional plug-in cooling tote accessory, the Audi A3 TDI Premium has good inside room, enough power, and luxury features that may appeal to a more refined type of buyer who loves to bike. Pricing ranges from about $16,990 to around $32,998.
2013 Volvo XC90 AWD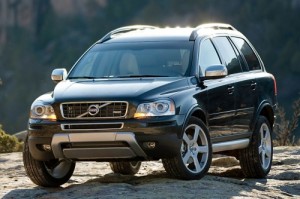 The ability to go just about anywhere and haul your bikes along to use when you arrive at your destination is pretty much guaranteed with the all-wheel drive 2013 Volvo XC90. Fuel economy is 16/23 mpg, but the real attraction here is the 85.1 cubic feet of storage capacity – for bikes, gear, and whatever. Check out pricing in the $27,900 to $35,000-range.
2011-2013 Honda Pilot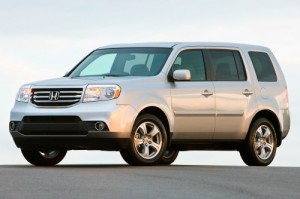 Another Honda vehicle that's a good choice for hauling bikes and people is the 2011-2013 Honda Pilot. In fact, the Pilot can carry up to eight passengers, although carrying bikes inside may cut that down a notch or two. Affix a hitch-mount carrier to haul bikes on the outside of the vehicle. The appeal here is that the Pilot can take the family on vacations and near-town outings and kids and adults can use the bikes when you get there. Pricing ranges from $18,015 to upwards of $30,000.
2011-2013 Dodge Durango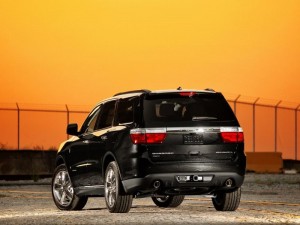 Another full-size people-carrier that does double duty hauling bikes along for the ride is the 2011-2013 Dodge Durango. With appealing features galore plus roominess, comfort and versatility, the Durango proves you can get out there and do your thing biking at your favorite bicycling destination. Depending on year, trim and options, pricing for the Durango can range from $15,900 to $43,960.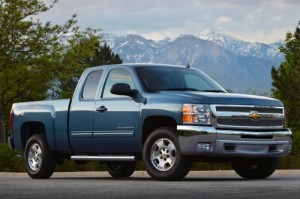 Other vehicles to consider include most any full-size pickup with a truck-bed bike rack, shuttle pad tailgate bike transport, or hitch-mount system. Check out used 2011-2013 Chevrolet Silverado, Ford F-150, Ram 1500, and Toyota Tundra.