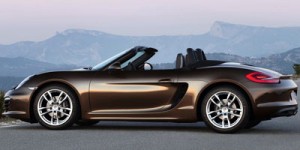 Don't need a sedan but do need a coupe or convertible that's sporty, fun, affordable, good on gas mileage, safe and offers that nearly undefinable element of cachet? The available choices in the new car market may be priced out of reach, but there are plenty of excellent 2 seater cars you can buy used.
Here's a look at eight that we consider some of the best:
2011-2013 Porsche Boxster – Many call the Boxster from Porsche a luxury sportscar on a budget. While plunking down the kind of dough a brand-new Boxster demands might be stretching that concept a bit, finding one used (2011-2013 Porsche Boxster) could be more wallet-friendly. Look for used prices for this appealing 2 seater car ranging from $38,982 to around $69,900.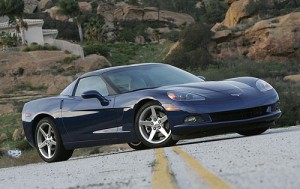 2005-2013 Chevrolet Corvette – Billed as America's only true sportscar, the 2005 through 2013 Chevrolet Corvette is definitely one 2 seater car that has to be on your radar. Strong performance, incomparable style, comfortable ride, relatively good fuel economy and overall affordability are strong points. Available in coupe and convertible and a number of trim levels, used pricing varies widely, ranging from $24,995 to $77,250.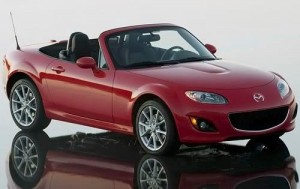 2011-2013 Mazda MX-5 Miata – There's no question about it: the Mazda MX-5 Miata remains one of the all-time great roadsters. The 2 seater offers refinement and excitement simulteneously in a compact package that's notably affordable. The MX-5 Miata is also blessed with low operating costs. Check out 2011-2013 Mazda MX-5 Miata models ranging in price from $19,988 to $25,000.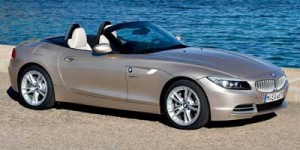 2011-2013 BMW Z4 – The successor to the Z3, the BMW Z4 was completely redesigned for 2010, making the 2011 to 2013 models a good starting point for 2 seater car research. Check out pricing from $30,900 to $55,888.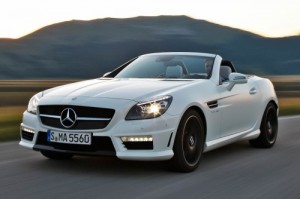 2011-2013 Mercedes-Benz SLK – In the luxury small roadster segment, the Mercedes-Benz SLK has long occupied a vaulted place in the minds of consumers. While the latest SLK was completely redesigned for 2012, there are likely bargains available in 2011 models. As a convertible with good performance all-season long, in addition to its prestige and luxury, you can't go wrong with a used Mercedes-Benz SLK. Check out pricing ranging from $32,500 up to $85,385 (for a 2103 SKL55 AMG).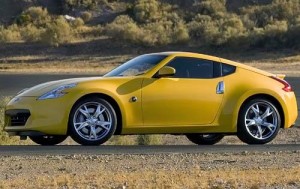 2009-2013 Nissan 370Z – Debuting for the 2009 model year and only available as a coupe, the 2009-2013 Nissan 370Z offers consumers in the market for a used 2 seater car with style and flair, not to mention thrilling performance, should definitely take a look. Most years include base, Touring and Nismo trims. Pricing used can go from $19,980 to $43,700.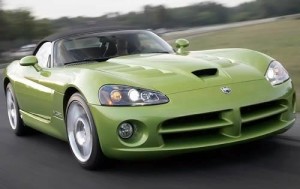 2006-2009 Dodge Viper – Produced from 2003 through 2010 (with no model in 2007), the second-generation Dodge Viper has been replaced by an all-new, third-generation model for 2013. Styling is definitely unique, and so is the raw power. Viper enthusiasts, and those desiring to be, can find potential bargains in the used market with prices ranging from $52,995 to $99,995.
2008-2011 Audi R8 – Audi's first mid-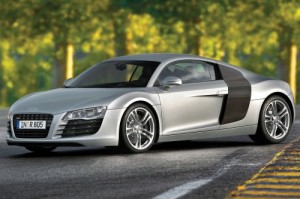 engine exotic sports car debuted in 2008 in the form of the R8. Aggressive styling, aluminum body, high-tech content and everyday drivability made the R8 an appealing choice for certain consumers. In today's used market, the R8 may even be affordable for a wider range of would-be owners. Check out pricing ranging from $84,900 to the vicinity of $125,995. If not, it might be worth a test drive, if you can convince the owner you're serious.