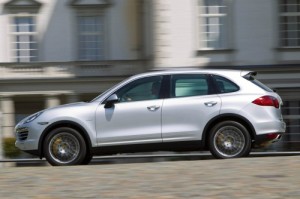 Diesel SUVs are becoming more popular with consumers who like the driving dynamics, improved fuel efficiency, cleaner-burning diesel and don't want to buy a hybrid. With this in mind, we take a look at seven of the best used diesel SUVs available in today's market.
2013 Porsche Cayenne Diesel – A new offering just last year, the 2013 Porsche Cayenne Diesel midsize luxury crossover SUV is neither the most nor least expensive diesel SUV available. The Cayenne Diesel lacks a third row and has less cargo capacity (at 60.2 cubic feet) than larger crossovers. It does, however, sport the coveted Porsche brandname and reputation. For some buyers, that's enough. Highlights include a finely crafted interior, excellent handling (it's a Porsche, after all), sliding/reclining rear seat, and many available options. The Cayenne Diesel, powered by a 240-horsepower 3.0-liter V6 diesel paired with an eight-speed automatic transmission. Gets an EPA-estimated fuel economy of 19 mpg city/29 mpg highway/23 mpg combined. This is better than the Cayenne S Hybrid's 20/24/21 mpg. Pricing is steep, around $69,988.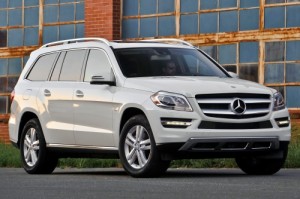 2010-2012 Mercedes-Benz GL350 Bluetec – The 50-state legal GL350 Bluetec is powered by a 210-horsepower 3.0-liter turbodiesel V6 engine, seven-speed automatic and all-wheel drive. EPA-estimated fuel economy is 17 mpg city/21 mpg highway. The full-size GL35 Bluetec seats seven passengers, offers roomy seating, a luxurious cabin and is easier to maneuver than other full-size rivals. Look for all the expected luxuries either standard or available. Also look for pretty stiff prices, ranging from $29,900 to $56,888.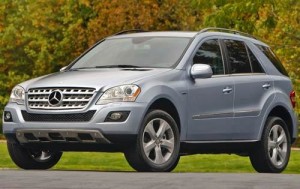 2010-2011 Mercedes-Benz ML350 Bluetec – One of the first luxury SUVs in America, the five-passenger Mercedes-Benz ML350 Bluetec is a solid midsize choice for luxury diesel SUV. EPA-estimated fuel economy with the 3.5-liter V6 diesel and seven-speed automatic transmission and 4Matic was 18/25/21 mpg. Comfortable seating, impressive build construction and high-quality interior materials are highlights. Check out used pricing ranging from $20,435 to $44,991.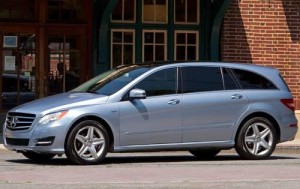 2010-2011 Mercedes-Benz R350 Bluetec – Now discontinued, the part-station wagon, part-minivan, part-crossover Mercedes-Benz R350 Bluetec offers todays consumers looking for a fuel-efficient, diesel-powered SUV something quite different. Six seats were standard, while a seventh was optional. The diesel variant became the R350 in 2010, offering slightly more torque than previous model years. The R350 Bluetec was powered by a 268-horsepower 3.0-liter V6 engine, seven-speed automatic transmission and all-wheel drive. EPA-estimated fuel economy was 18 mpg city/24 mpg highway. Look for pricing in the vicinity of $26,997 to $30,995.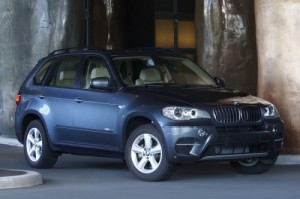 2011 BMW X5 xDrive35d – Handling and performance, along with luxurious and comfortable interior are the standout attributes of the 2011 BMW X5 xDrive35d diesel-powered luxury crossover SUV. Five-passenger seating is standard, while a third row and seven-passenger seating is optional. The X5 is powered by a 3.0-liter inline-6 turbodiesel that makes 265 horsepower with six-speed automatic and standard all-wheel drive. Estimate fuel economy is 19/26/22 mpg. Pricing ranges from abaout $32,494 to $41,000.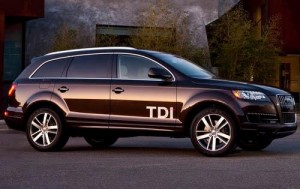 2011 Audi Q7 TDI – Powered by a 225-horsepower 3.0-liter V6 turbodiesel engine, all-wheel drive and eight-speed automatic, the 2011 Audi Q7 TDI is a full-size SUV that seats seven (although the third row is tight for adults) and gets EPA-estimated fuel economy of 17/25/20 mpg. Pricing on the used market ranges from $39,988 to $55,995.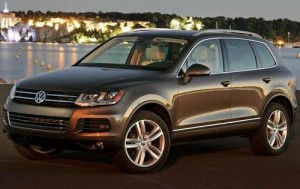 2011 Volkswagen Touareg TDI – Redesigned for the 2011 model year, the Volkswagen Touareg TDI five-passenger midsize SUV has notable performance, fuel economy and rear seat space improvements. Highlights include the Touareg's high-class interior, great driving dynamics, and fuel economy of 19/28/22 mpg. The engine is a 225-horsepower 3.0-liter turbodiesel V6 that delivers 406 pound-feet of torque. Properly equipped, the Touareg can tow up to 7,700 pounds, a feat better than most competitors. Pricing is around $34,900.