Honda Pilot vs. Kia Telluride
A relative newcomer to the field of midsize SUVs, the Kia Telluride costs slightly less than segment mainstay Honda Pilot. Still, it offers more in terms of standard driver-assistance tech, including Apple CarPlay and Android Auto smartphone integration, as well as an 8-inch touchscreen (compared to only 5 inches on Pilot). The Telluride also has sharper exterior styling and a high-quality cabin, including standard synthetic leather seats, as opposed to the Pilot's cloth seat covers on the base LX trim. There's more cargo room in the Telluride, too. The Kia's engine has slightly more horsepower, but the Honda has the advantage in terms of fuel economy. Both SUVs provide a smooth ride, but the Telluride is more engaging to drive. While both Honda and Kia enjoy a solid reputation for quality and reliability, the Telluride has one of the best new-vehicle warranties in the industry, including powertrain coverage for up to 10 years.
See More
See Less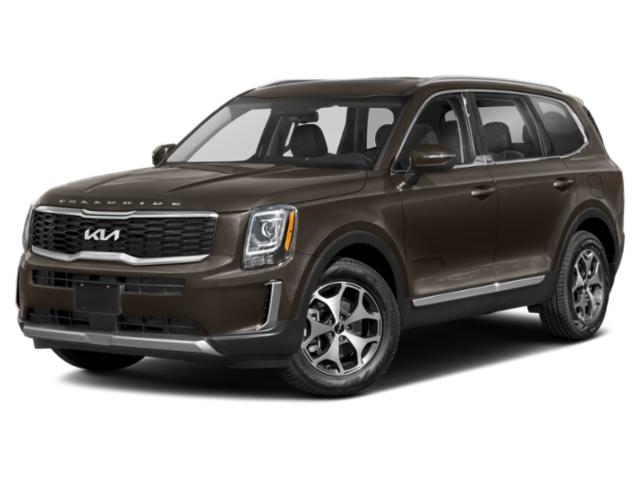 Pricing
5-Year Depreciation (lower is better):
Pricing
5-Year Depreciation (lower is better):
iSeeCars Scores & Rankings
iSeeCars Scores & Rankings
Summary Review
The Honda Pilot is one of America's favorite three-row family vehicles. All but two trim levels offer seating for eight passengers, though many buyers opt for the 7-passenger configuration with two large captain's chairs in the second row.
See More
See Less
Pros and Cons
Seating for up to 8 in almost every trim

Family-friendly features galore

Among the largest interior volume and cargo capacity of this segment's SUVs

One of the most "made-in-America" models in this segment (Alabama)
No green (hybrid/electric) powertrain option available

Overdue for an update
Available Drivetrain Options
Available Drivetrain Options
Trim Levels
Sport, Touring-8P, TrailSport, SE, Touring-7P, Black Edition, Elite, EX-L
Warranty Information
Warranty, Bumper-to-Bumper:
Warranty, Roadside Assistance:
Warranty Information
Warranty, Bumper-to-Bumper:
Warranty, Roadside Assistance:
Safety Ratings
NHTSA Safety Rating (last 5 year average):
Safety Ratings
NHTSA Safety Rating (last 5 year average):
Base Drivetrain Specifications
Power-to-Weight Ratio (higher is better):
Base Drivetrain Specifications
Power-to-Weight Ratio (higher is better):
Engine Specifications
Standard/Optional Drivetrain Type:
EPA Fuel Economy (City/Highway/Combined MPG):
Engine Specifications
Standard/Optional Drivetrain Type:
EPA Fuel Economy (City/Highway/Combined MPG):
Standard/Optional Features
Wireless Smartphone Charging:
Standard/Optional Features
Wireless Smartphone Charging:
Safety Equipment
Forward Collision Warning:
Rear Cross-Traffic Alert:
Driver Attention Monitoring:
Safety Equipment
Forward Collision Warning:
Rear Cross-Traffic Alert:
Driver Attention Monitoring:
Interior Dimensions
Cargo Space, 2nd-row seat folded down:
Interior Dimensions
Cargo Space, 2nd-row seat folded down:
Standard Wheel/Tire Information
Standard Wheel/Tire Information