Standard Features

Safety Ratings

Colors
Select another year
:
2018
⋅
2017
⋅
2016
⋅
2015
⋅
2014
⋅
2013
Overview
Overview (Final Score: A)

The 2018 Hyundai Santa Fe Sport is an unusual vehicle. It's a two-row crossover, but larger than compact crossovers like the Honda CR-V and Toyota RAV4. That's because Hyundai also offers the same vehicle with three rows. Think of the Santa Fe Sport as a roomier, more substantial option to the compact crowd.

Hyundai is able to offer the Santa Fe Sport at a remarkable price point. Our fully equipped Santa Fe Sport 2.0T Ultimate tester rings in at $39,875. That price is lower than some mainstream compact crossovers made today.

With its massive cargo area, roomy cabin and manageable exterior size, the Hyundai Santa Fe Sport seems to be a vehicle perfectly sized for most families looking for a roomy crossover, but who only need or want five seats. Those looking for this same vehicle, but with a different engine and a third row should check out the similarly named, Hyundai Santa Fe.


What We Love About the 2018 Santa Fe Sport 2.0T Ultimate:



Perfect size for most families


Excellent drivetrain


Outstanding infotainment system


What We Don't Love About the 2018 Santa Fe Sport 2.0T Ultimate:



Stiff ride over bumps


Highway ride is a bit nervous


Apple Car Play and Android Auto isn't standard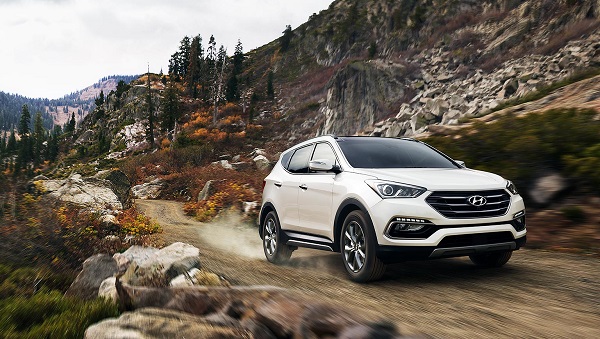 Exterior View (10/10)

Good styling doesn't cost more than poor styling, and Hyundai has one of the best in the segment. Not as edgy as the Nissan Murano or Lexus RX, but more dynamic than the Ford Edge, the Santa Fe Sport has a great look that's been aging well. Every view angle is easy on the eyes, and there is no polarizing grill to drive away customers.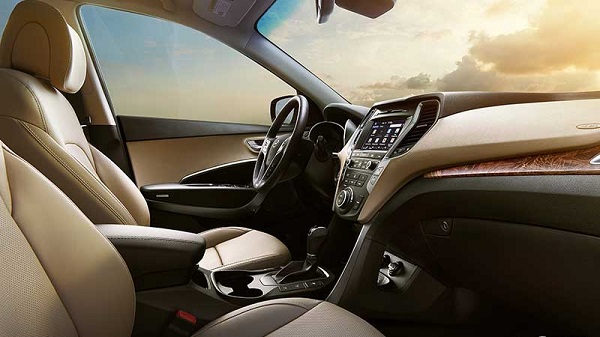 Interior Comfort, Quality, Ergonomics (10/10)

Shoppers who have checked out the compact crossover sales leaders, the Honda CR-V, Nissan Rogue and Toyota RAV4 will be surprised by how much more room they have inside the Santa Fe Sport. In the front, back and cargo area, the Santa Fe Sport is big and airy.

Hyundai also included every creature comfort in the Sport 2.0T ultimate trim we tested. Seats up front are heated, ventilated and covered in premium leather. The steering wheel is heated as well, something we look for now in every vehicle. If you haven't owned a heated steering wheel yet, you should.

Ergonomically, the Santa Fe is perfect. All of the controls are simple to understand, operate and reach. We also like the modern look the Santa Fe Sport 2.0T Ultimate offers. This vehicle compares to the best from Nissan, Toyota and Ford.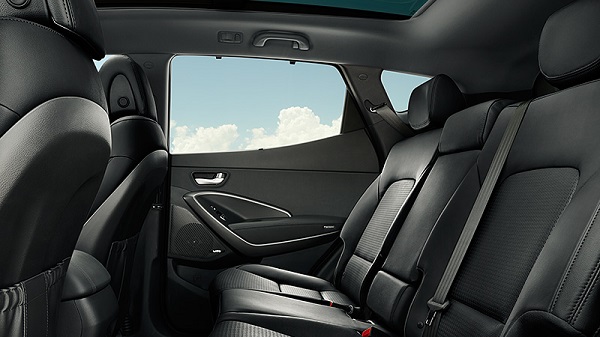 Room in the second row is plentiful and the seats move forward and back and also recline. The cargo area is huge and features two under-floor compartments to stash a lot of gear. The spare tire is up under the rear of the vehicle out of the way.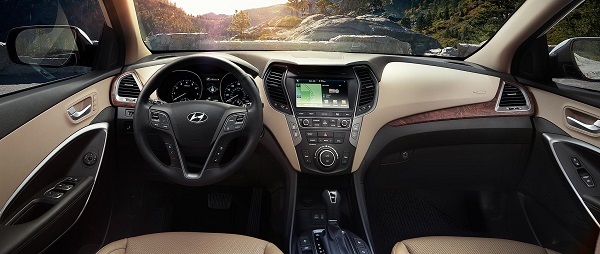 Technology (10/10)

Our Santa Fe Sport tester had built-in navigation, a simple to operate touchscreen and excellent audio. It also had Apple Car Play and Android Auto, which is not standard on all trims. This system as one of the best in the market and superior to many systems we've tried in luxury brand crossovers.


Fuel Economy (8/10)

The Santa Fe Sport 2.0T uses regular unleaded fuel, which keeps costs low. With a 22 mpg combined rating, its fuel economy is about 20 percent lower than a smaller compact crossover with a less powerful engine. This is a trade-off buyers should carefully consider.


Predicted Reliability, Initial Quality Ratings (9/10)

Hyundai is now one of the top-rated brands for initial quality as measured by JD Power and Associates. Hyundai rates higher than average, and above Toyota and Nissan. Consumer Reports predicts the Santa Fe Sport will have a four out of five quality rating. For the past two years it had an actual quality rating of five out of five.




Safety (9/10)

Our Santa Fe Sport 2.0T benefitted from the Ultimate Technology Package. This adds smart cruise control and automatic emergency braking, lane departure warning, and high beam assist. The package should be named the Safety Package, since all it really adds is the safety now found standard on most top-selling crossovers.

In 2017 IIHS tested the Santa Fe Sport and named it a Top Safety Pick. That rating comes with an asterisk that reminds shoppers that only the models with the optional active safety systems earn that designation. The Poor-rated headlights kept the Santa Fe Sport from earning the highest score.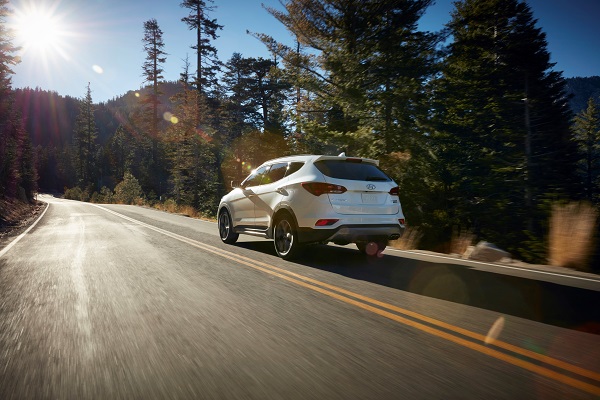 Performance (9/10)

The 240 hp engine in the Santa Fe Sport 2.0T is responsive and linear. It feels powerful when given full throttle and room to run. Passing is never an issue and on the highway, the Sport 2.0T isn't working hard.

Handling is sharp and the ride is fun. We found the comfort level suffers a bit by being a bit stiffer over bumps and on the highway than we prefer, but it is named Sport and this Santa Fe lives up to its name in every manner.


Pricing and Value (10/10)

At every level of trim, the Santa Fe Sport is a good value. The value seems even higher for the top-end trims. Hyundai somehow packs in a lot of premium content, ample power, a roomy cabin and proven quality at a lower price than competitors.

The 2018 Santa Fe Sport starts at just $23,000. Add in the Value package for $1,900, and for under $25,000 this may be the best vehicle value by the pound in the crossover segment. At just under $40,000 fully-loaded, the Hyundai Santa Fe Sport 2.0T Ultimate undercuts the smaller GMC Terrain, which passes the $42,000 mark similarly equipped. It also rings in at less than the Ford Edge Sport, which also breaks the $40,000 mark. Given its powerful engine, refined driving experience and outstanding infotainment system, the Hyundai Santa Fe Sport is an outstanding value.

The Sport Base comes with a different engine than the top two trims. We have not tested the 185 hp normally aspirated engine and would caution shoppers to be sure it meets their needs. The 240 hp 2.0-liter turbocharged engine in the Sport 2.0T trims is more than enough for everyday use, and it offers added power for passing and sporty driving. At every step in its trim evolution, the Santa Fe Sport is a vehicle that packs a lot of value.


Total Score and Competitive Comparison (75/80, 94%)

The Hyundai Santa Fe Sport 2.0T Ultimate is a great vehicle and a great value. It bridges the gap between compact crossovers like the CR-V and the sometimes too-large three-row crossovers like the Honda Pilot. The Sport also lives up to its name with a great engine.

Given its price point and quality ratings, we feel the Hyundai Santa Fe Sport 2.0T Ultimate AWD is one of the best 5-seat, two-row crossovers on the market. Shoppers might also consider the Nissan Murano and Ford Edge. Out of those three, we would rate the Murano and Santa Fe Sport as the segment leaders.
Hyundai Santa Fe Sport SUVs for Sale