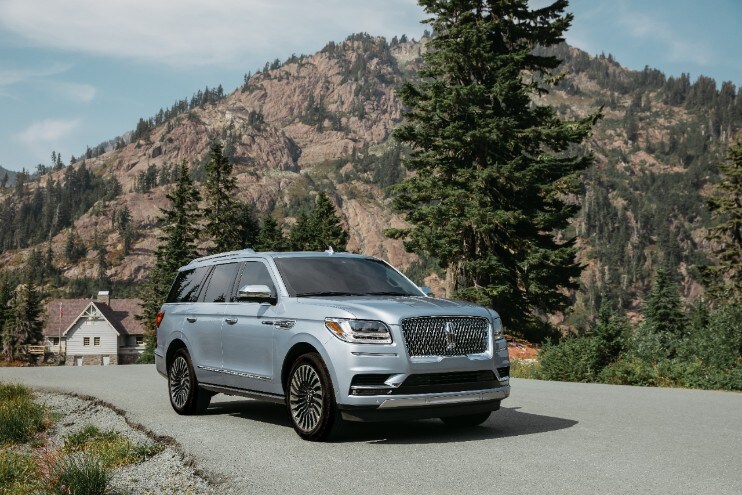 The stereotype persists that there's nothing more expensive than a depreciated foreign luxury car. Is it true? It sure is, if you buy a clapped-out example with sky-high miles and no service records. But by shopping smart you'll avoid the money pits luxury cars are often made out to be. 
Still, some luxury vehicles are better suited towards long-term reliability than others. To determine the most reliable luxury car, iSeeCars analyzed over 13.8 million used cars sold in 2019 from model years 1981 through 2018. For each model, the percentage of the number of cars sold with at least 200,000 miles was calculated. Those vehicles with the highest percentages have been crowned the most reliable. Models that were not in production as of the 2018 model year, heavy-duty vehicles, and low-volume models were excluded from our analysis. 
On average, 0.40 percent of luxury cars sold in 2019 had 200,000 or more miles. That might seem like a small percentage, but many luxury cars don't end up reaching 200,000 miles for a number of reasons: the miles stay low due to older original owners, troubles with the complex features creep up as the car gets older, maintenance costs don't decrease as the car depreciates. These issues, typical of pricey luxury cars, can send a high-end car to an early grave well before its odometer hits the magic 200,000-mile mark.
The best luxury cars are less likely than the rest to meet this fate. So which models are the best per our study? An eclectic bunch of high-end cars, to say the least. Some of the results were surprising; others, not so much. Here's what the final tally looks like:
iSeeCars Most Reliable Luxury Cars

Rank

Model

% of Cars Over 200,000 Miles

1

Lincoln Navigator

2.6%

2

Mercedes-Benz E-Class (wagon)

1.7

3

Cadillac Escalade

1.6

4

Acura MDX

1.6

5

Cadillac Escalade ESV

1.5

6

Lincoln Navigator L

0.7

7

Volvo XC90

0.7

8

Mercedes-Benz S-Class

0.6

9

Mercedes-Benz E-Class (sedan)

0.5

10

Volvo S60

0.5
Taking first place is the Lincoln Navigator, and earning the bronze is the Cadillac Escalade. That these two took first and third place shouldn't be surprising, as they share platforms with two of the most reliable SUVs in the business: the Lincoln with the Ford Expedition, the Cadillac with the Chevrolet Tahoe. In our study of most reliable SUVs, the third-place Ford was rated at 5.2 percent, while the sixth-place Tahoe was rated at 4.1 percent. That's some serious reliability no matter how you slice it - making their platforms excellent jumping-off points for the two luxury SUVs among our podium finishers.
Slotting between the Lincoln and Cadillac is the Mercedes E-Class wagon. The E-Class is most commonly found as a sedan - itself ranking at number nine on this list - but the wagon stands alone here at the top of our rankings. Why does it beat out its four-door counterpart so handily? In short, because the wagon is special. It is especially practical and its longroof styling is inherently unique. Buyers have the choice of a competent six-cylinder engine or a barnstorming 600-plus horsepower V8 engine; both powertrains are special, particularly so in today's SUV climate. They therefore hold their value and remain a desirable choice among used-car buyers long after most other luxury cars have grown too old for consideration. That ultimately makes for a larger proportion of examples with over 200,000 miles compared to the more run-of-the-mill sedan.
Number four on the list is the Acura MDX. The most popular Acura for years now, the MDX typifies everything Honda's luxury brand does well: athletic handling, comfortable and spacious interiors, quality powertrains, excellent build quality. It shares its chassis and V6 engine with the Honda Pilot, which we named as one of the best three-row SUVs, so there's also a level of baked-in reliability right from the get-go. Super-Handling All-Wheel-Drive is exclusive to the Acura brand and is offered as an option on the MDX. It will likely be equipped on most models.
In positions five and six are the Cadillac Escalade ESV and Lincoln Navigator L. These are mechanically identical to the regular Escalade and Navigator; the only major difference is in overall length, with the ESV and L models being stretched about 20 inches in the rear for more legroom and cargo space. So why do these lengthier versions rank lower? It's likely a lack of sample data in our study. These models have a high enough starting price that they don't sell to fleets and liveries in the same volume as the similar Chevrolet Suburban, GMC Yukon XL, and Ford Expedition Max. Private owners rarely need the extra space of the lengthened versions, and they also don't want to suffer the even-worse fuel economy, so they also avoid them. As a result these longer models sell in small numbers, and very few examples end up accumulating 200,000 miles or more.
The final SUV on this list is the Volvo XC90, which ranks at 0.70 percent. Volvo has long had a reputation for dependability and safety, and the brand's dedication to those two principles has never wavered. The XC90, as the flagship of the marque, has proven it can go the distance, even loaded down as it is with plenty of complex technology such as its turbo- and supercharged 2.0-liter four-cylinder. At 316 horsepower, this is a powerful engine considering the small displacement. 
In what might seem like a surprise twist, the Mercedes-Benz S-Class takes eighth place. This vehicle is a veritable armada of standard features and technology; the S-Class retains its luster through constant pursuit of the latest gadgetry. Normally this wouldn't be a recipe for longevity, but the enduring appeal of the S-Class, even in used-car circles, keeps buyers coming back even when the miles begin to climb and repair costs begin to trickle in. For those who can stomach the cost of ownership, even a high-mile S-Class is a ride that feels worthy of royalty, which is why 0.60 percent of these cars had over 200,000 miles on them when sold in 2019.
Behind the S-Class is the Mercedes-Benz E-Class sedan. The midsize E-Class is rather ordinary when compared to the full-size flagship of the Mercedes brand, but that very everyday nature of it - relative to luxury cars, anyway - keeps it more affordable to run up to 200,000 miles. The more reasonable upkeep is one reason the E-Class sedan takes the ninth position on this list. There's also an E-Class coupe as well, but it didn't make the list due to its rarity.
Last on the list is the Volvo S60. Like with the XC90, it's the Volvo reputation being proven true - the entry-level S60 carries forward the torch once held aloft by old Volvo classics like the Volvo 240. It's only recently that Volvo has been pushing into the truly premium segment, but our analysis proves that the brand has managed this transition upmarket without losing its focus on the qualities that made it beloved to begin with. 
The Bottom Line
Few people buy a luxury car because they want to get 200,000 trouble-free miles out of it; if that's your primary criteria, a Toyota is a much better bet. But you can still get a luxury car that is relatively trouble-free and cheap to maintain. The Lincoln Navigator and Cadillac Escalade are prime examples, especially considering the proven platforms they are built on. Volvo and its XC90 and S60 are two other excellent choices that don't sacrifice reliability in the pursuit of luxury. And the three Mercedes models on our list proves the might of German engineering.
These vehicles, as well as the rest of the cars found on our list, represent the ten best options for reliable luxury cars. If you expect to keep your new high-end ride for the long haul, one of these ten options is the way to go.
If you're in the market for a new or used luxury car, you can search over 4 million used and new cars, trucks, and SUVs with iSeeCars' award-winning car search engine that helps shoppers find the best car deals by providing key insights and valuable resources, like the iSeeCars VIN checkVIN check report report. Whether you want a crossover, small SUV, or one of the luxury sedans profiled here, car buying has never been so easy.