Overview (Final Score: C)
The 2016 Dodge Journey is a bit of a holdover from a simpler time. Fitting somewhere between the Durango SUV and the now-defunct small SUVs Dodge used to produce, the Journey is half minivan, half crossover with a dash of station wagon. This might sound like a Frankenstein of a vehicle, but it's got a lot going for it.

Chief among those high points is the extremely family-friendly nature of the Journey. That minivan/station wagon mix means that interior space is plentiful, seating is roomy, and storage and daily use ergonomics are superb. The crossover DNA means that the Journey is a bit more stable and capable when the weather outside turns frightful.

For the 2016 model year, the Journey celebrates 7 years in its first generation and carries a thorough refresh done in 2011. Most of this relative old age shows in the Journey's exterior design, which is a bit dated, but the interior of this crossover is the most excellent you'll find at this price point.

In short, while the 2016 Dodge Journey has its issues, it's definitely a contender for many in the three-row crossover segment where rivals are relatively few when budgets are paramount.


What We Loved About the 2016 Dodge Journey



Excellent interior ergonomics.


Well-done and nicely balanced powertrain with the V6.


Very family friendly and budget friendly to boot.


What We Didn't Love About the 2016 Dodge Journey



Exterior design is a bit dated.


Marginal reliability expectation.


Underpowered four-cylinder base engine.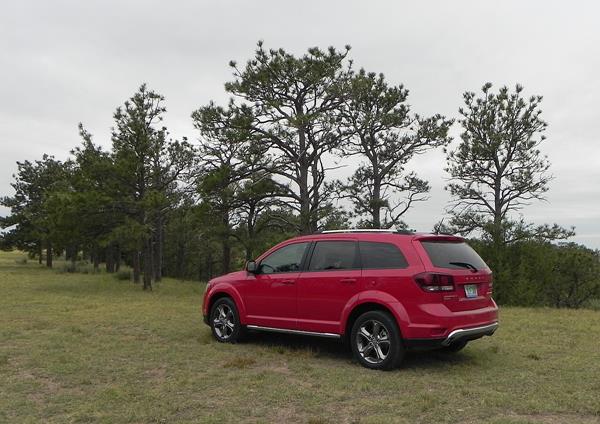 Exterior View (7/10 relative to market)
The 2016 Journey isn't the most stylish vehicle on the road, that much we'll admit. Yet despite it's near-minivan looks (and functionality), this crossover is not ugly either. The Dodge Journey mixes some old school SUV elements with the new look of crossovers and does a good job of it while retaining its square-ish proportions to maximize interior space. The front end is an homage to the Durango SUV that has been a favorite in the Dodge lineup for years. Yet the wheel wells, fenders, and rear hatch have been softened and made sportier in the style of today's crossovers.

It's a good look for the Journey that may not make it the most eye-catching offering in the parking lot, but it's one that definitely keeps it looking stylish enough to not be embarrassing. We do admit, however, that most of the styling is happening on the front clip. The rest is a bit outdated. It's definitely time for Dodge to revisit this crossover in a new rendition to catch up to the times.


Interior Comfort, Quality, Ergonomics (9/10)
For the price, the interior of the 2016 Dodge Journey is excellent. Quality materials and the smart use of textures to balance the tone is found throughout and cubbies and storage are everywhere in the Journey. This includes accessible storage bins within the floor ahead of the second row seating, similar to what's found in other Dodge SUVs and trucks. Integrated child booster seats are also an excellent addition, speaking directly to the Journey's intended parental audience.

Seating in the first and second rows is roomy and comfortable. The driver is greeted with easily accessible and readable gauges and the front passenger enjoys an open and roomy seating position. The second row is roomy as well, with plenty of legroom and headroom. Even the big and tall will be comfortable in the second row.

Also available in the Journey is a third row of seating, which is admittedly for children only, but which adds an extra bit of room for shuttling more people. Cargo space is a wide 67.6 cubic feet with the second and third row folded and is accessed through a broad opening from the rear hatch.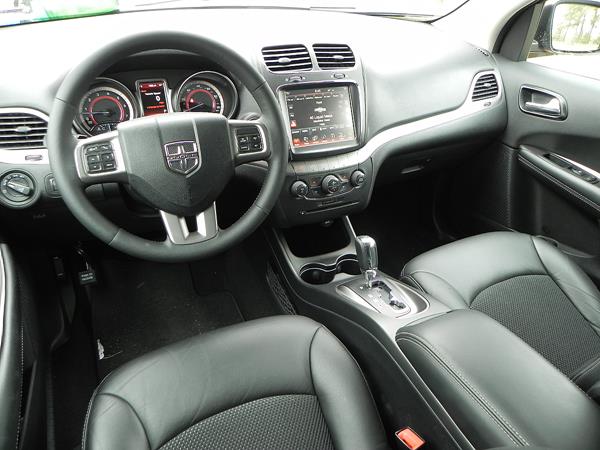 Technology (10/10)
The Journey comes equipped with Chrysler's latest Uconnect system and an available 8.4-inch touchscreen with all the goodies. Lower-end packages have Bluetooth integration and a few apps for basic connectivity and control. Upgraded units have voice-to-text, navigation, and additional smartphone apps availability.

No matter which you choose, the Uconnect system is the easiest to use on the market and boasts some of the best functionality without headaches you'll find.


Fuel Economy (9/10)
Fuel economy is another strong point for the Dodge Journey, which boasts 21 mpg combined in its four-cylinder option and 19 mpg combined in its V6 upgrade. The latter includes the same rating for both front-wheel and all-wheel drive models.

During our week with a V6-powered AWD Journey, we easily achieved a 19 mpg average rating over more than three hundred miles of driving. Our highway numbers were routinely over the 24 mpg EPA estimate while our city numbers were generally lower than the 16 mpg rating by a couple of points.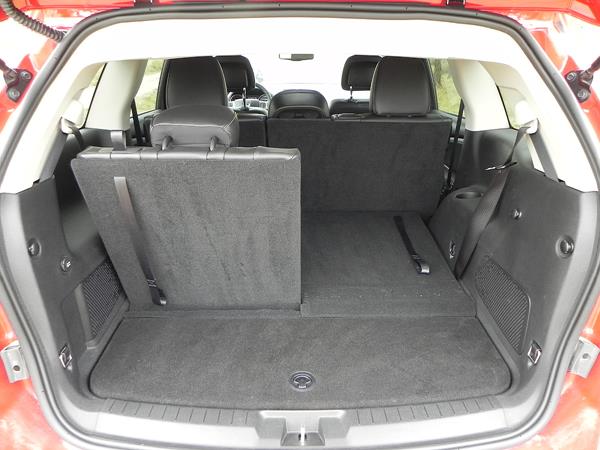 Predicted Reliability, Initial Quality Ratings (6/10)
The Journey does not have a great reputation for quality with issues plaguing many of its models since its introduction about ten years ago. The 2016 model year has received a J.D. Power and Associates Vehicle Dependability Study score of "The Rest," their lowest rating. In addition, two major recalls from the NHTSA have been conducted on the 2016 Journey, including one for the transmission and one for the power steering. Neither are components easily dismissed.


Safety (9/10)
The Journey received (mostly) good reviews from the crash testing bodies. The Insurance Institute for Highway Safety rates it with a top score of "Good" in all but the small overlap front test result. The National Highway Traffic Safety Administration gave the 2016 Journey an overall four star (out of five) in nearly all of its tests, with Side Crash impacts having a full five star rating.


Performance (8/10)
The Dodge Journey has two available engines. The lower-end packages include a base 2.4-liter four-cylinder engine that outputs 173 horsepower and 166 pound-feet of torque. This engine runs through a four-speed automatic transmission in front-wheel drive only. This engine is just enough to motivate the Journey and will not likely impress anyone with its sluggish engagement. The four-speed automatic does little to compensate.

Most Journeys sold will include a 3.6-liter V6 found in many Chrysler and Dodge vehicles. This well-vetted engine outputs 283 hp and 260 lb-ft of torque through a six-speed automatic transmission. Front-wheel drive is standard and all-wheel drive is optional. This does much more for the Journey, which is a bigger crossover than looks might indicate, and is a well-matched engine for the car. It won't break any records, but it delivers solid oomph when needed. The fuel economy loss of a couple of MPG versus the four-cylinder is worth the upgrade.

On the road, the Journey is surprisingly quiet for its price point and delivers a good highway drive. Though not as smooth as some of its contemporaries, the Journey does bring a complimentary presence to family driving on the highway. Around town, the Journey maneuvers smaller than its size, allowing for easier parking and getting around. Potholes will be jarring and as a crossover, the Journey won't allow for much curb-hopping, but in the main the Dodge is a confident around-towner.

Off the pavement, the Journey will do little beyond dirt roads, but with the AWD option, it's a stable dirt road drive. This also indicates that it will do well in inclement weather, which we didn't get to test during our time with it.


Pricing and Value (9/10)
Most buying a 2016 Dodge Journey will be purchasing in the $25,000-$30,000 range and will find that they get a lot of bang for those bucks. The Journey is a very family-friendly vehicle with a lot of high points in its design towards that aim. The only thing holding it back, so far as we're concerned, is its low reputation for reliability. That is not insignificant, but with this being a long-lived design, the Journey may have worked most of its kinks out.

What we love is the amount of built-in family ergonomics to be had for the price tag. Few others on the market can match the amount of space, efficiency, and small family-oriented touches that the Journey sports in this price range. Especially with three rows.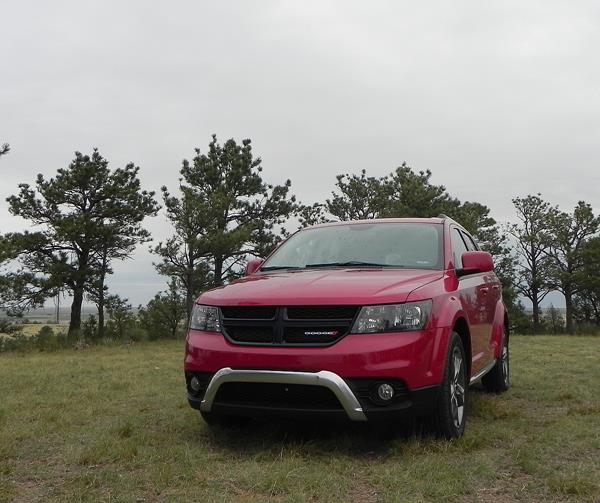 Total Score and Competitive Comparison (61/80, 76%)
There aren't many offerings in the three-row crossover market with the price tag and ergonomics of the 2016 Dodge Journey. Close competitors would be minivans such as the Toyota Sienna and Honda Odyssey, both of which are more expensive when compared apples-to-apples and only the Toyota has an AWD option. The Dodge Grand Caravan and Chrysler Town and Country are also comparable, though both were discontinued for 2016.

Outside of minivans, the closest and strongest competitor to the Journey is the Kia Sorento, which boasts an excellent return on investment in terms of its price and fittings. Apples to apples, the Sorento is a bit more expensive, but offers a class-leading warranty.

As it is, though, the 2016 Dodge Journey largely stands on its own as a family-friendly crossover with an affordable price tag. It has many of the high points of a minivan without the stigma of one and drives better than most vans do to boot.