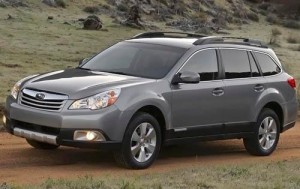 If the occasional off-road trek is something you like to do with your vehicle, and you're not necessarily in the market for an SUV or a crossover SUV, an all-wheel drive (AWD) station wagon may just be the right choice.
Station wagons drive more like a car and with all-wheel drive affords you the flexibility to go pretty much where you please. Granted, you won't be climbing sheer-rock canyons or side-stepping giant boulders, but traversing creeks or navigating ditches is a plus.
Here we take a quick look at the top 8 used AWD station wagons. Check them out yourself and see if one appeals to you.
2011 Subaru Outback Sport Wagon – The big plus here is that all-wheel drive is standard on the Subaru Outback Sport Wagon, as it is on every Subaru model. Traveling off-road is a breeze with the Outback Sport Wagon and another bonus is great performance and handling on all kinds of terrain. No wonder the Outback is a highly sought-after AWD station wagon. As for price, check out 2011 Subaru Outback wagons ranging from around $16,495 to $25,799.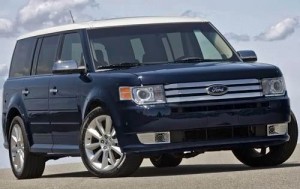 2011-2012 Ford Flex – Unmistakable exterior styling, good fuel economy from the available EcoBoost turbocharged engine with all-wheel drive models and seating for up to seven passengers – these are the hallmarks of the 2011-2012 Ford Flex large wagon. For 2013, the Flex received a mild refresh, but the best used prices will likely be for the 2011-2012 models. Look for prices ranging from $16,798 (2011 Ford Flex Limited) to $38,900 (2012 Ford Flex Titanium).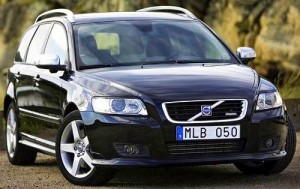 2011 Volvo V50 T5 R-Design AWD – With a well-deserved reputation for designing and building safe vehicles, Volvo has an AWD wagon offering that should prove enticing to consumers in the market for both all-wheel drive capability and exceptional safety features. That vehicle is the 2011 Volvo V50 T5 R-Design AWD. Add to these the fact that the interior is quite luxurious and there's more cargo space than that in many smaller SUVs and the 2011 Volvo V50 T5 R-Design AWD could well be the best choice. These might be hard to find in the used market, but the search could be worth it.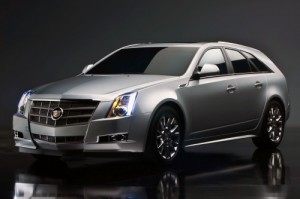 2010-2012 Cadillac CTS Wagon – With more performance and power than other vehicles in its class, the 2010-2012 Cadillac CTS Wagon offers consumers luxury and style of a type you'd expect from Cadillac. A handsome cabin, generous cargo space, lots of nifty tech and features, capable and secure handling and strong engine choices are selling features. Fuel economy is also good. All-wheel drive is available as an option on base, luxury, performance and premium trims. Pricing ranges from $24,500 to $38,000.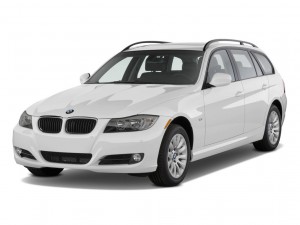 2011 BMW 328i xDrive Sports Wagon – Why do drivers who value performance in their luxury cars consistently choose BMW models? The fact that BMWs, including the 328i xDrive Sports Wagon, are considered some of the best vehicles on the road is the appropriate answer. Get where you want to go on wet or slippery roads or dirt two-tracks or light off-road terrain with the BMW 328i xDrive Sports Wagon. Prices range from $24,981 to $33,887.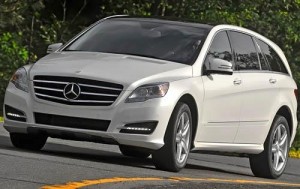 2011 Mercedes-Benz R-Class R350 4MATIC – There's no doubt that the opulence and luxury in the Mercedes-Benz R-Class station wagon may not appeal to every consumer in the market for a station wagon. But for those who aspire to own a wagon from Mercedes-Benz, this large crossover wagon is more than just satisfying. It's competent, versatile and available with all-wheel drive. The 2011 Mercedes-Benz R-Class R350 4MATIC and R350 Bluetec offer updated styling, some interior refinements, a quiet and comfortable ride with space enough for seven passengers (including six adults), good fuel economy from the 3.0-liter turbodiesel V6 engine in the R350 Bluetec, and standard all-wheel drive. Look for 2011 Mercedes-Benz R350 Bluetec prices ranging from $35,495 to $41,991.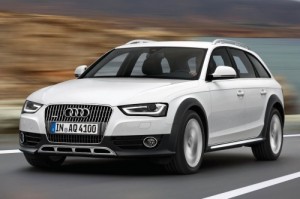 2013 Audi allroad Wagon – Based on the now-discontinued Audi A4 Avant, the Audi allroad Wagon is a five-passenger wagon with SUV-like styling, a 2.0-liter turbocharged four-cylinder engine paired with an eight-speed automatic and standard Quattro all-wheel drive. Generous cargo capacity and light off-road capability are other pluses. Pricing ranges from $34,900 to around $42,000.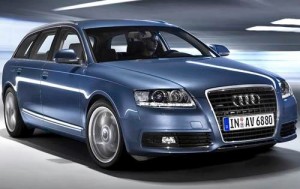 2011 Audi A6 Avant – Available in three trims: premium, premium plus and prestige, the wagon version of the 2011 Audi A6, called the Avant, offers a high-quality and finely-finished interior, standard all-wheel drive, generous interior space and the prestige of the Audi brand. Five adults can be seated comfortably, although in the center rear seat, it might be a bit cramped. Pricing starts in the vicinity of $29,400.