The truck is the pack-mule of automobiles. It's expected to load, haul, pull, tow, and carry everything from a full complement of passengers to a trailer full of construction equipment - and it must do so reliably, for the sake of those who rely on these rigs for their livelihoods.
Trucks, therefore, must go the distance without being sidelined. But are all trucks built for the long haul? That's the question we set out to answer.
In order to determine which pickup trucks are the most reliable, iSeeCars analyzed over 11.8 million used cars sold in 2020. For each model, the percentage of the number of cars sold with at least 200,000 miles was calculated. Those longest-lasting cars with the highest percentages have been crowned the most reliable. Models that were not in production as of the 2021 model year, along with low-volume models, were excluded from our analysis.
Both mid-size and full-size trucks were included in our most reliable truck list, and there are separate lists for light-duty and heavy-duty models.
Most Reliable Full-Size Trucks:
Six full-size trucks are more likely than the average truck to reach 200,000 miles. Here are the most reliable full-size pickup trucks:
Toyota Tundra
iSeeCars Reliability Score: 8.2 (of 10)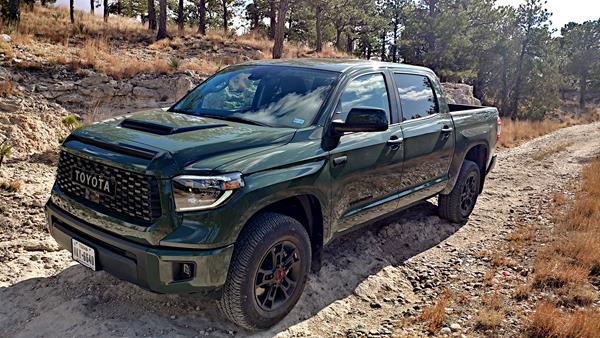 Toyota is respected across the world as a manufacturer of tough trucks that can withstand serious use and abuse, so it's no surprise that its popular full-size Tundra is the most reliable full-size truck on our list. The Tundra hasn't been redesigned since 2007, although it is set to be fully redesigned for the 2022 model year. While it may not be as modern as its rivals, it is superior in terms of long-term reliability and offers more standard features, including forward collision warning, pedestrian detection, lane departure warning, and automatic high-beam headlights. It comes with a powerful 5.7-liter V8 engine and can tow up to 10,200 pounds, and unlike its rivals, it only has one engine choice. A new Toyota Tundra costs between $38,470 and $56,920 while a three-year-old used Toyota Tundra costs between $29,998 and $46,660.
Chevrolet Silverado 1500
iSeeCars Reliability Score: 7.8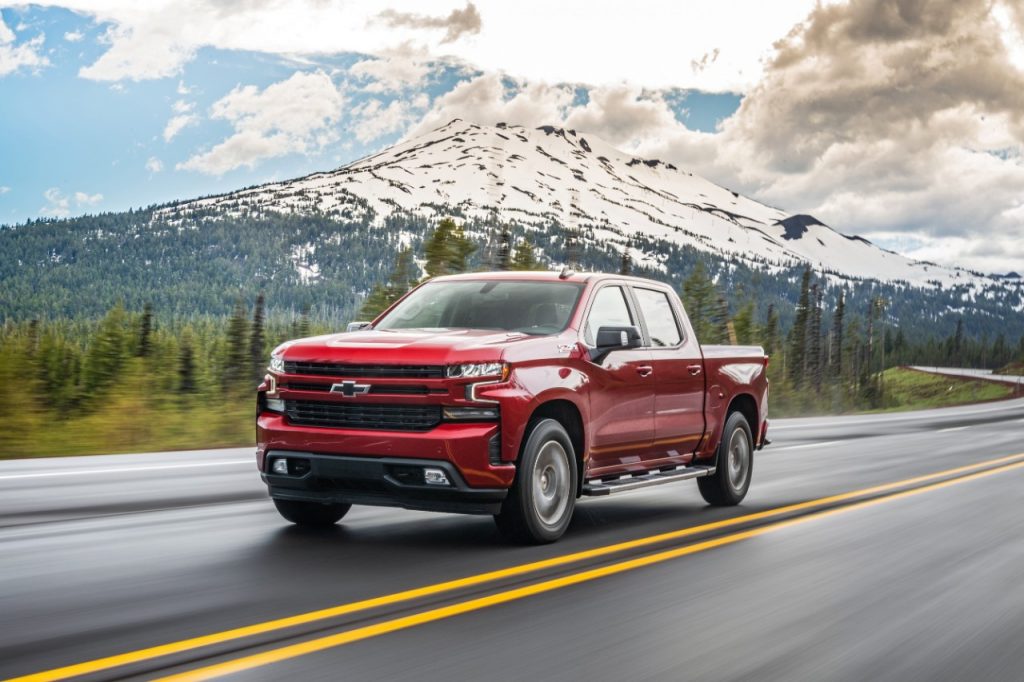 The first American domestic truck to rank on our list is the Chevrolet Silverado 1500 full-size pickup. The Chevy Silverado is a workhorse that can tow up to 13,300 pounds and haul up to 2,280 pounds. It comes standard with a 4.3-liter V6 engine and has four additional engine choices including a 5.3-liter V8, a 2.7-liter turbocharged four-cylinder, a 6.2-liter V8, and a 3.0-liter six-cylinder turbodiesel. While the base engine is comfortable for daily driving, the V8 and turbocharged options are more suited for heavy loads. It has a spacious interior with intuitive features, but this capable hauler is not as refined as its rivals and has a lower starting price.
A new Chevrolet Silverado 1500 costs between $32,730 and $58,970, and a three-year-old used version costs between $27,189 and $43,406.
Ford F-150
iSeeCars Reliability Score: 7.8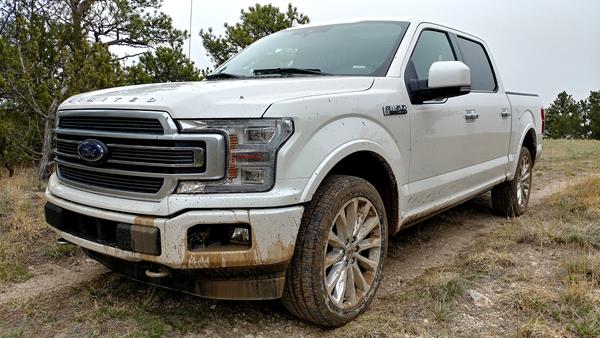 America's favorite truck, the Ford F-150 also makes the list. The nation's best-selling vehicle for over four decades, the F-150 remains as popular as ever due to its versatility and capability. There are currently six different powertrains, seven unique trim levels, three bed lengths, and three cab designs (for a rundown on truck cab types, check out our article about extended cab vs. crew cab pickups). Its base engine is a 3.3-liter V6 with 290 horsepower and 265 pound-feet of torque, and its most powerful option is a twin-turbocharged 3.5-liter EcoBoost V6 with an electric motor that gets 430 horsepower and 570 pound-feet of torque. It can tow up to 14,000 pounds, making it the most capable hauler in its class.
A new Ford F-150 costs between $32,986 and $68,973, while a three-year-old used Ford F-150 costs between $26,999 and $52,893.
Nissan Titan
iSeeCars Reliability Score: 7.8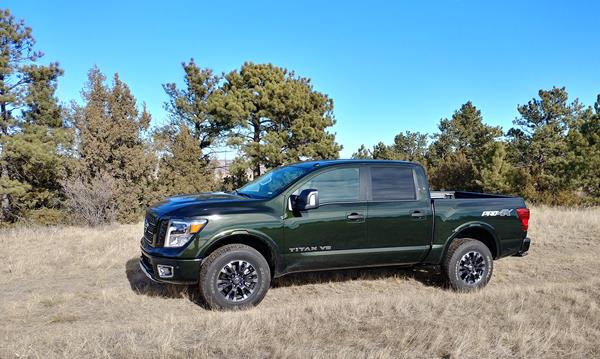 The full-size Nissan Titan is the fourth most-reliable full-size pickup. It rides comfortably and can tow up to 9,310 pounds when properly equipped. The Titan comes standard with one engine option, which is a powerful 5.6-liter V8, and the SUV provides capable ride quality. It also comes with a five-year/100,000-mile bumper-to-bumper warranty, which is the best warranty in its class. The Titan's interior features an 8-inch touch screen infotainment system that is easy to use.
A new Nissan Titan costs between $37,429 and $61,380, and a three-year-old used Nissan Titan costs between $26,454 and $39,999.
GMC Sierra 1500
iSeeCars Reliability Score: 7.7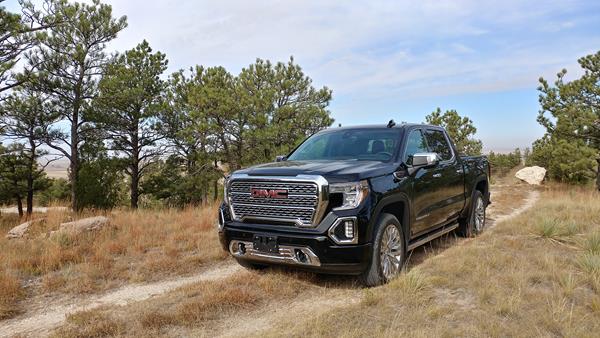 The GMC Sierra 1500 is the fifth longest-lasting full-size pickup. Although it scores slightly below the segment average for pickup trucks that reach 200,000 miles, it is still more reliable than the average vehicle. It shares a platform with the fifth-ranked Silverado 1500, but is a more upscale version. It offers the same engine choices and towing capacity as the Silverado, though its higher-end cabin materials give it a more premium look and feel. It also offers more luxurious trims with a top-of-the-line Denali version that comes with high-tech features such as wireless phone charging, a safety alert seat, parking sensors, blind spot monitoring, rear cross traffic alert, and an updated infotainment system.
A new GMC Sierra costs between $40,853 and $68,878. A three-year-old used GMC Sierra 1500 costs between $29,498 and $48,614.
Ram 1500 Pickup
iSeeCars Reliability Score: 7.5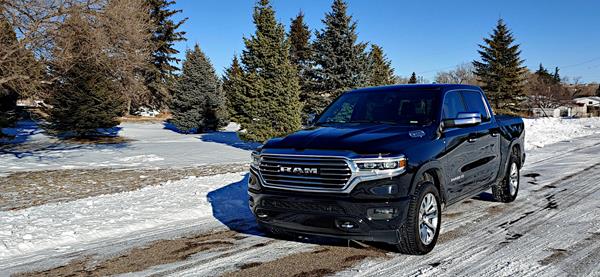 The Ram Pickup 1500 full-size pickup truck rounds out the list of most reliable full-size trucks. Although it falls below our long-term reliability standards, this likely reflects the Ram's more premium market placement, similar to the GMC Sierra, making it less likely to rack up as many miles as the working-class counterparts in this segment. The Ram provides a more luxurious approach to the segment, at least when compared to the Ford and Chevy competition. It offers attractive styling and has an interior packed with upscale features and soft-touch materials. Its higher trims combine the feel of a luxury vehicle with the capability of a pickup truck. It added a high-performance TRX trim for 2021 that features the same 702-horsepower supercharged V8 found in the Dodge Challenger and Dodge Charger. Its other engine options include a base 305-horsepower V6, a 260-horsepower V6 diesel, and two 395-horsepower V8s with one being a mild-hybrid. Its towing capacity ranges from 6,250 to 12,750 pounds, which is fully competitive with other half-ton trucks.
A new Ram 1500 costs between $36,581 and $66,062 and a used Ram 1500 costs between $23,898 and $39,997.
Most Reliable Midsize Trucks
Three midsize pickup trucks earn the distinction of being the most reliable pickup trucks in their class:
Honda Ridgeline
iSeeCars Reliability Score: 8.2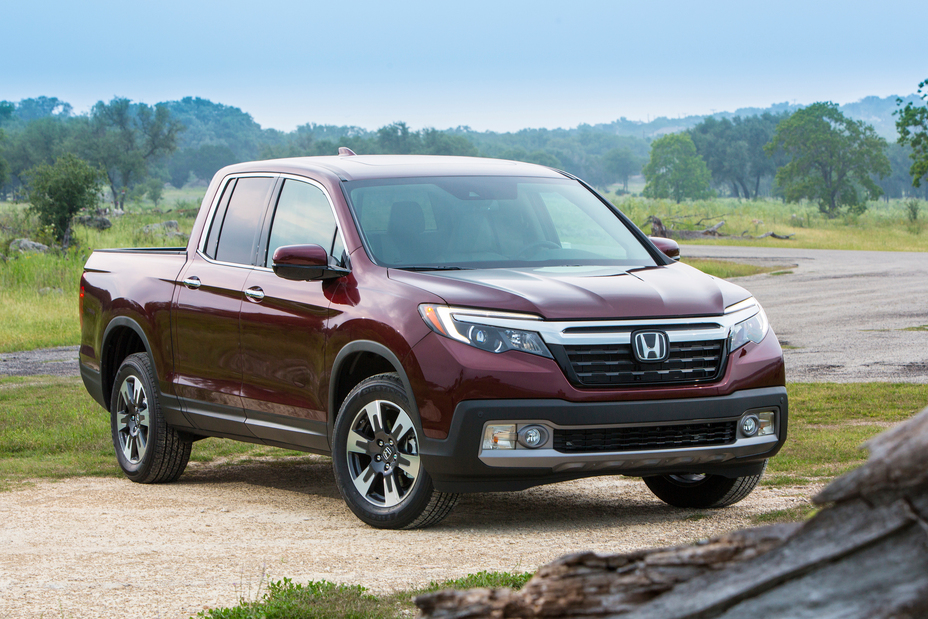 Long known for its reliability, Honda's lone pickup truck provides the longevity that its cars and SUVs are renowned for. And with its unibody design, the truck drives and handles with the comfort of an SUV while providing more fuel efficiency than the standard body-on-frame pickup. Although it doesn't tow or haul as much as its body-on-frame competitors, it surpasses its rivals in passenger space and comfort. It also has the first-of-its-kind dual-action tailgate, which can be lowered like a standard tailgate or opened like a door for easy loading. The Ridgeline's V6 engine gets 19 mpg city and 26 mpg highway, which is above average fuel economy for the pickup truck class.
If you want a reliable and comfortable pickup and don't require heavy-duty towing above 5,000 pounds, the Honda Ridgeline is a great choice. A new Honda Ridgeline costs between $34,611 and $44,619, and a three-year-old used Honda Ridgeline costs between $25,995 and $36,069.
Toyota Tacoma
iSeeCars Reliability Score: 8.0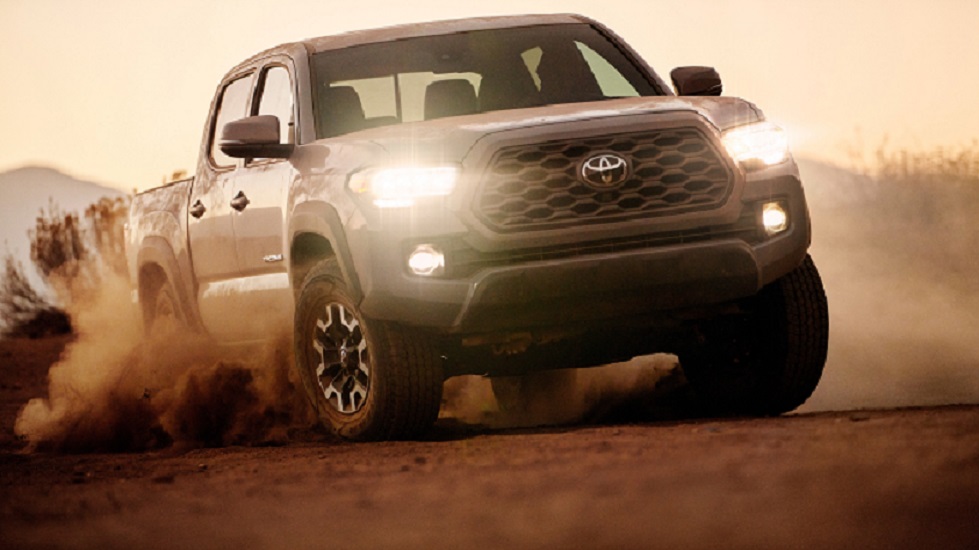 The Toyota Tacoma pickup earns the overall third spot on our list, and is the second-most reliable midsize pickup. The Tacoma comes in many configurations and provides a comfortable ride that is suitable for a daily driver while also having the capability to haul heavy loads up to 6,800 pounds. It comes standard with a 2.7-liter four-cylinder engine, while a more potent 4.0-liter V6 is available on higher trims. It's more affordable and capable than the second-ranked Honda Ridgeline, although it isn't as comfortable and doesn't have as many standard features. It also has off-road capability for those who drive on rugged terrain.
A new Toyota Tacoma costs between $28,173 and $45,412, while a three-year-old used Toyota Tacoma costs between $24,689 and $38,995.
Jeep Gladiator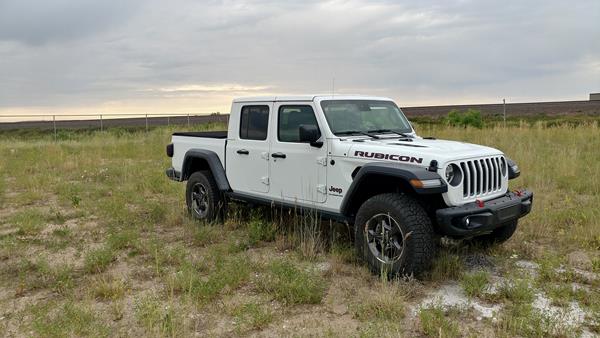 The Jeep Gladiator debuted for the 2020 model year, so it has not been around long enough to earn a reliability rating. The Gladiator is a bold body-on-frame truck that shares a lot of DNA with Jeep's Wrangler and Ram's 1500 full-size pickup. It is the only convertible truck in the segment with both a hardtop and American-sourced Haartz soft tops available. This compact pickup app eals to outdoor enthusiasts who want Jeep's legendary off-road prowess and the function of a pickup truck.
A new Jeep Gladiator costs between $33,565 - $51,520 and a used Jeep Gladiator costs an average of $53,954.
Most Reliable Heavy-Duty Pickup Trucks
iSeeCars also identified the most reliable heavy-duty pickup trucks for those with heavier hauling and towing needs. Heavy-duty trucks do not have a reliability score and are rated by their percentage of vehicles that surpass 200,000 miles.
Ram 3500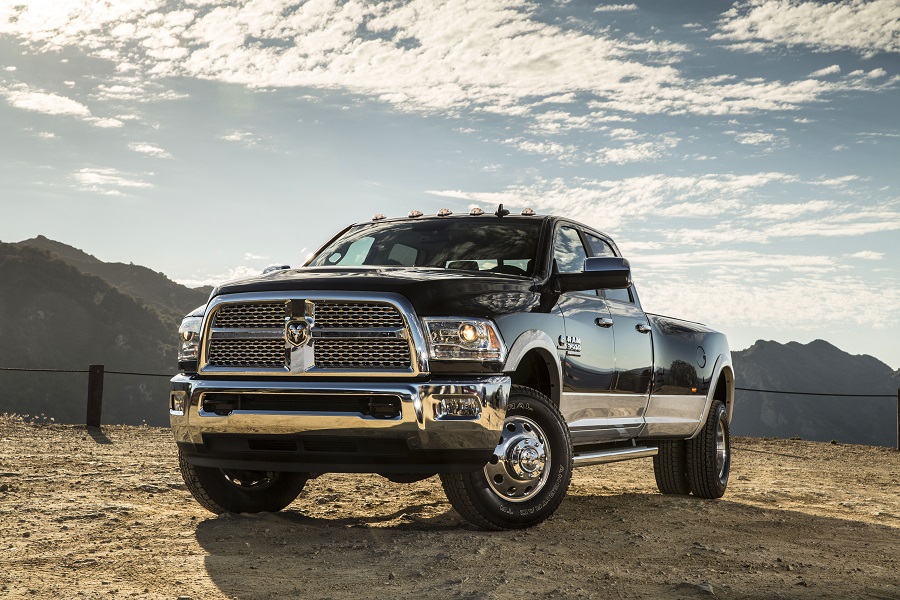 The heavy-duty Ram Pickup 3500 is the most reliable heavy-duty pickup. It comes standard with a capable 6.4-liter gasoline engine, but its upgraded Cummins turbo-diesel engine has earned an enviable reputation among fans of heavy-duty trucks. The Cummins diesel makes up to 1075 pound-feet of torque and can tow a whopping 37,000 pounds.
Chevrolet Silverado 2500HD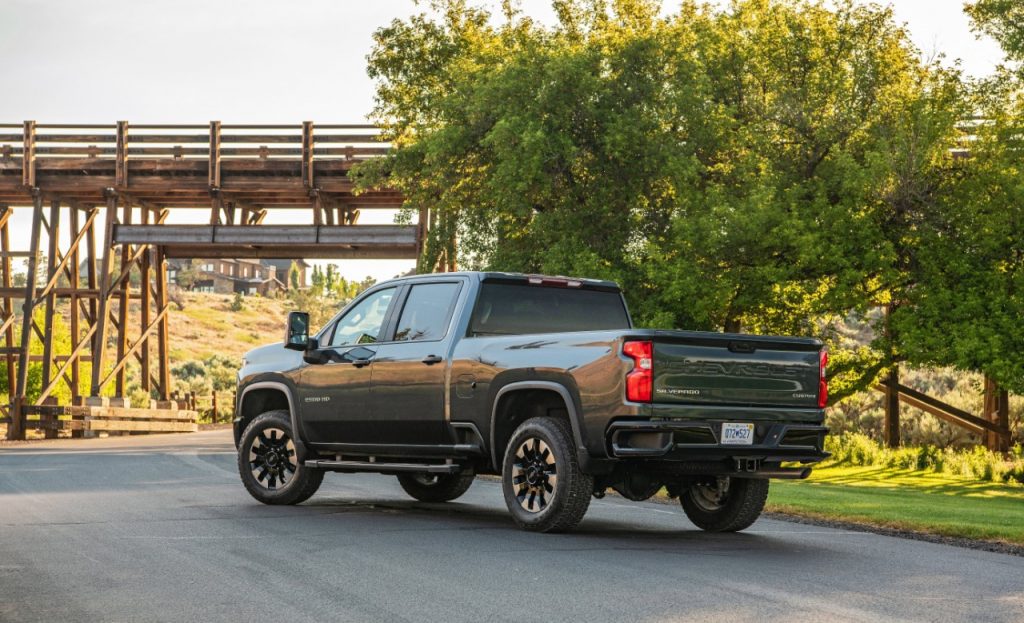 Chevrolet takes the second spot on our list of reliable heavy-duty pickups with its Chevrolet Silverado 2500 earning the silver. Like the Dodge, this seriously high proportion of high-mile examples can be at least partially attributed to the brand's own Duramax diesel offered on this heavy-duty truck. Like the Cummins, the Duramax is a pricey upgrade, but, typical of hard-working diesels, it is respected by truck buyers for its long-term durability and capability.
Ford F-350 Super Duty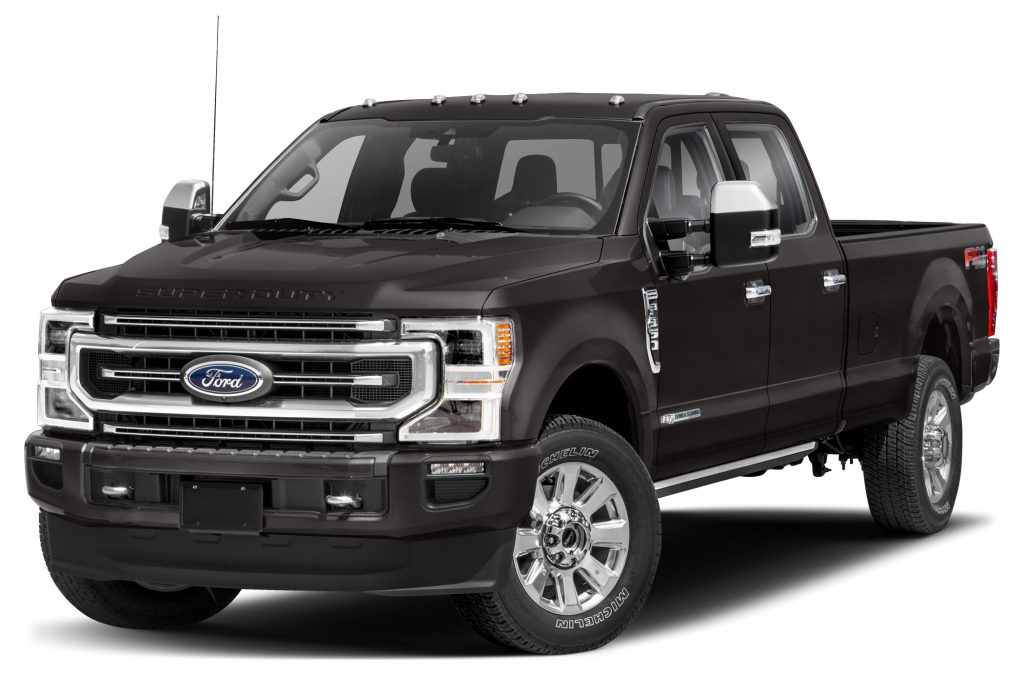 Coming in at number three on this list is the Ford F-350 Super Duty. As Ram has their Cummins and Chevy has Duramax, Ford brands their heavy-duty diesel under the PowerStroke moniker. Like the other diesels noted in this list, the PowerStroke has a reputation for longevity and can tow over 30,000 pounds. It's those two traits that let the big Ford rank third on our list.
Honorable Mentions: Ram, Ford, GMC 2500-Series Trucks
In quick succession behind the third-place Ford F-350 is the
Ford F-250
, the
Ram 2500
, and the
GMC Sierra
2500 HD
, in that order. All three trucks are hard-working rigs, and can be equipped with the same stout diesels that are available in their 3500-Series counterparts.
Towing capacities
are not as high on the 2500s as the 3500s, however, and the 2500 is also more likely to be found with the base-spec gasoline
V8 engine
rather than the pricey, and durable, optional
diesel engines
. This likely explains why our data ranks these models below the winning 3500 Series trucks.
The Bottom Line
The most
reliable trucks
are stellar
workhorses
able to answer the call of duty, whether that duty is to show up at the job site or to tow ten-ton trailers across the country every week. All the trucks profiled here have earned legions of loyal fans due to their
dependability,
even in extreme conditions.
It's worth noting that compact trucks like the Nissan Frontier, Chevrolet Colorado, GMC Canyon, and Ford Ranger all failed to make the list. These small trucks likely didn't rank because they don't rack up high mileage like a full-size truck does. Small trucks are better around-town trucks for private owners, whereas the full-sizers see more frequent long-distance driving and are the preferred choice for commercial use.
Whatever your budget, there is a reliable pickup truck to suit your needs. Check out our other truck-buying resources:
If you're in the market for a new or used
pickup truck
, you can search over 4 million used and new trucks, cars, and SUVs with iSeeCars' award-winning
car search engine
that helps shoppers find the best car deals by providing key insights and valuable resources, like the iSeeCars free
VIN check
report. Filter by cab design, bed length, rear- or four-wheel drive, and other parameters in order to narrow down your truck search.