The truck is the pack-mule of automobiles. It is expected to load, haul, pull, tow, and carry everything from a full complement of passengers to a trailer full of construction equipment - and it must do so reliably, for the sake of those who rely on these rigs for their livelihoods. 
Trucks, therefore, must go the distance without being sidelined. But are all trucks built for the long haul? That's the million dollar question we set out to answer. Turns out, not all of them are. 
In order to determine what trucks are the most reliable, iSeeCars analyzed over 13.8 million used cars sold in 2019 from model years 1981 through 2018. For each model, the percentage of the number of cars sold with at least 200,000 miles was calculated. Those vehicles with the highest percentages have been crowned the most reliable. Models that were not in production as of the 2018 model year, heavy-duty vehicles, and low-volume models were excluded from our analysis. 
Both mid-size and full-size trucks were taken into account in our analysis. Of the full-size trucks, there's separate data for the heavy-duty and light-duty models, so to more clearly present the data we've organized this article into two sections: one for the top-rated light-duty trucks and one for the top-rated heavy duty trucks. Take a look at the winners and see if you agree with what the data came back with.
Most Reliable Light-Duty Pickup Trucks
Honda Ridgeline
Percentage of vehicles with 200,000+ miles: 3.00%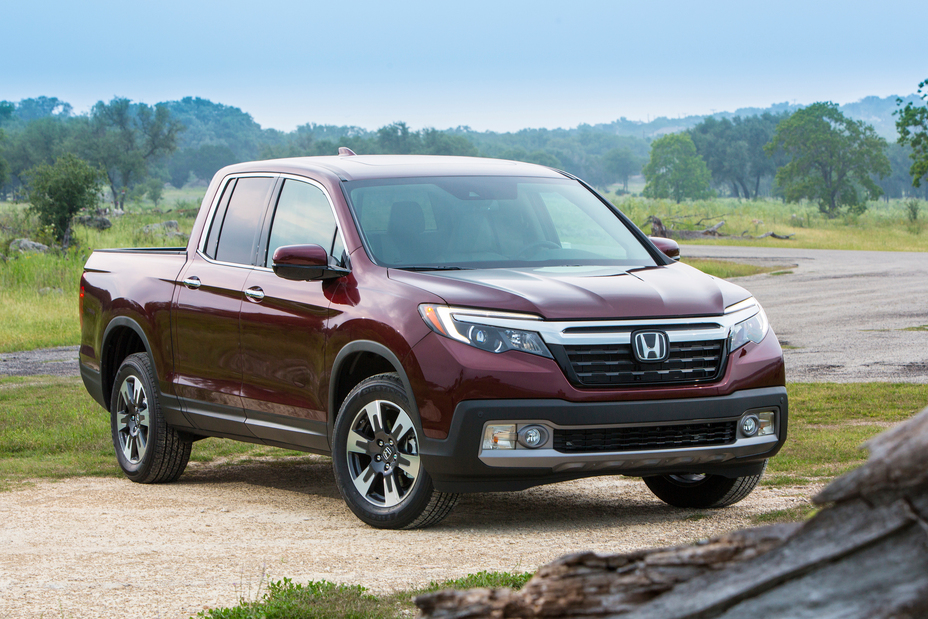 Is it any surprise that a Honda tops this list? Long known for its reliability, the Japanese brand builds into their lone pickup truck offering the same sort of longevity that their car line is  renowned for. With 3.00 percent of Honda Ridgeline trucks showing over 200,000 miles during a 2019 analysis, this front-drive, Honda Pilot-based truck is the leader in reliability. And with its unibody design, the truck drives and handles with the comfort of an SUV while providing more fuel efficiency than the standard body-on-frame pickup. 
That it shares its roots with the Pilot is likely a big reason for the Ridgeline's first-place standing on this list. Our analysis of the best three-row SUVs found that the Pilot is a frontrunner of reliability in that segment, with 1.90 percent of the crossovers selling with more than 200,000 miles on them. Trucks have higher resale value than crossovers, though, which likely explains why the Ridgeline betters the Pilot despite sharing the same platform and powertrain.
Toyota Tacoma and Tundra
Percentage of vehicles with 200,000+ miles: 2.60%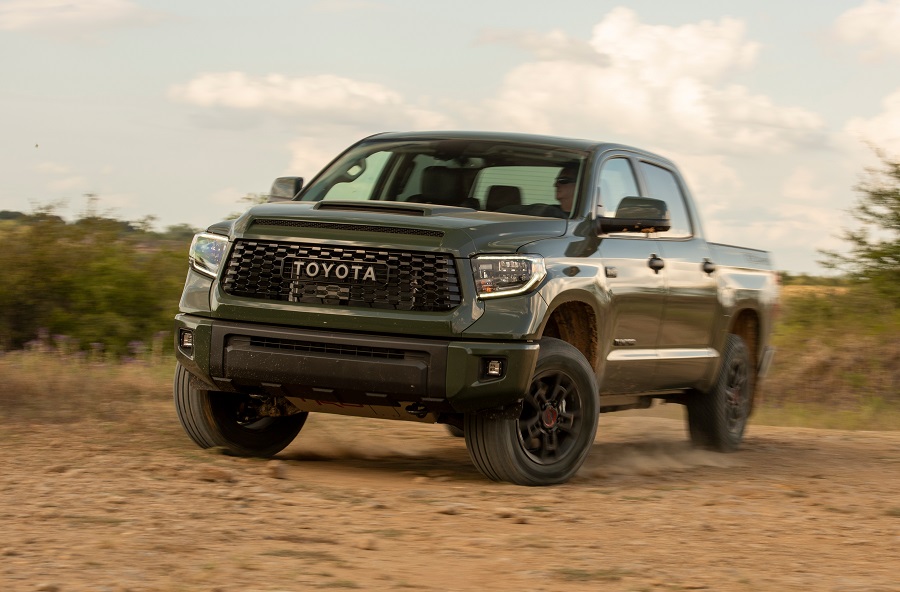 Toyota is respected across the world as a manufacturer of tough trucks that can put up with serious use and abuse, so it's no surprise that the popular mid-size Toyota Tacoma and its full-size Toyota Tundra sibling tie for second place in our analysis. Their popularity in some of the harshest, most ruthless environments support our data-driven conclusions.
Both trucks can likely lay some credit to their reliability record to how long each has been around in their current form, the Toyota Tundra in particular: its last major update was back in 2007. The current-generation Tacoma isn't quite so old, being five years into its current design cycle. But it is safe to say that both have had their kinks worked out.
These two Toyotas also earn one more mark of distinction: they are the most likely of the light-duty trucks to reach 300,000 miles, per our analysis. The Toyota trucks are truly that reliable.
Chevrolet Silverado 1500
Percentage of vehicles with 200,000+ miles: 1.90%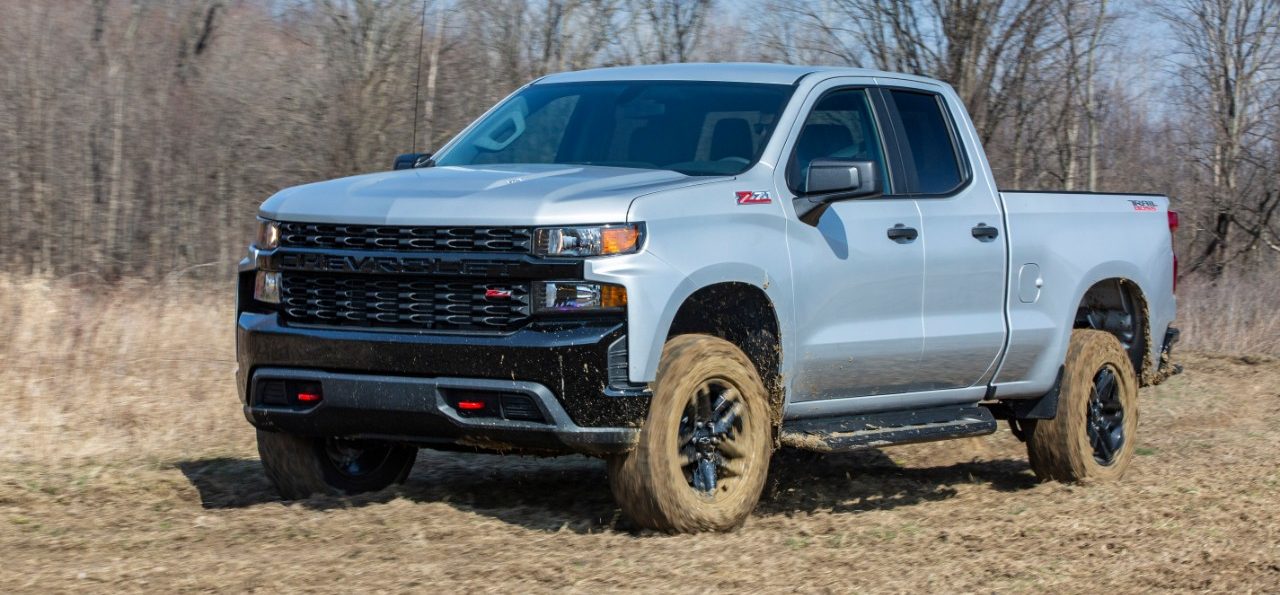 The first American domestic truck to rank on our list is the Chevrolet Silverado 1500. It checks in right above the 1.80 percent average for the class, yet its identical twin, the GMC Sierra 1500, falls just under the average. Why?
The reason is likely due to usage and buyer demographics. The GMC Sierra is marketed as a luxury truck and is also priced as such. That keeps it from being purchased by tradesmen and fleets and other entities that may need a half-ton truck for work purposes. That's not the case with the Chevy Silverado, which is more likely to endure more rigorous use thanks to its workaday nature. This leads to more higher-mile Silverados than Sierras showing up in our study, allowing the Silverado to rank on our top ten.
Ford F-150
Percentage of vehicles with 200,000+ miles: 1.80%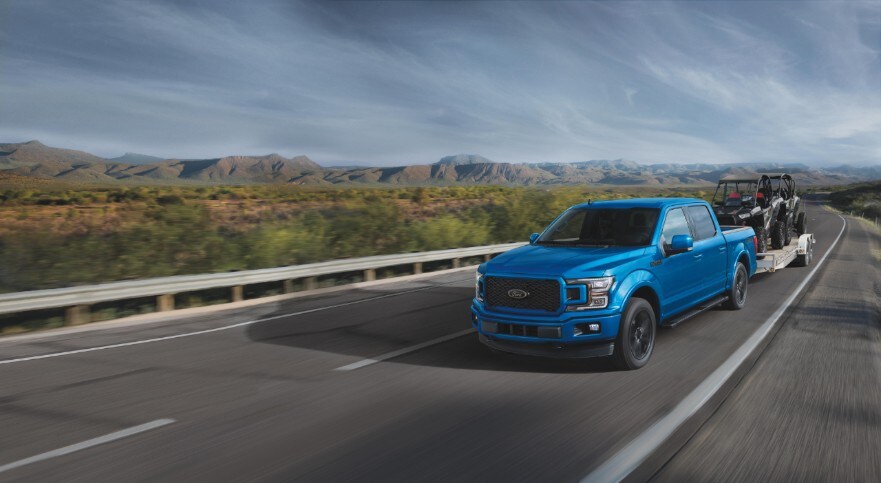 Coming in right at the segment average is America's favorite truck, the Ford F-150. The nation's best-selling vehicle for over four decades, the F-150 remains as popular as ever because it is as versatile as it is capable. There's currently six different powertrains, seven unique trim levels, three bed lengths, and three cab designs. Make it a work truck, an off-road truck, or a chrome-dripping show truck - whatever is your fancy, the F-150 order book allows it. That breadth of choice is why nearly 900,000 examples of the lightest-duty F-Series were sold in 2019.
Honorable Mention: Ram 1500
Percentage of vehicles with 200,000+ miles: 1.10%
The Ram Pickup 1500 is another favorite of the full-size truck crowd, but it didn't meet the segment average by a wide margin. Our data wasn't the only source to implicate the Ram's reliability, either: Consumer Reports, in their reliability predictions for 2020 model year vehicles, ranked the Ram last among full-size pickup trucks. 
A lot of this may have to do with the Ram's more luxurious approach to the segment, at least when compared to the Ford and Chevy competition. The Ram's air-ride suspension, 12-inch available touchscreen, and 48-volt mild-hybrid system all are great selling points - but may not be as trouble free for 200,000 or more miles as simpler setups like those found in rival trucks.
Most Reliable Heavy-Duty Pickup Trucks
Ram 3500
Percentage of vehicles with 200,000+ miles: 7.60%
So if the light-duty Ram falls well short of its class average, how does the heavy-duty Ram Pickup 3500 version sit atop the leaderboard with an incredible 7.60 percent of vehicles reaching 200,000 miles and 0.90 percent reaching 300,000 miles? It's likely a combination of typical usage and the available Cummins turbo-diesel engine. 
A word on that engine: it's no cheap upgrade - it currently stickers for $9,100 - but it has developed an enviable reputation among fans of heavy-duty trucks. Few engines are so well regarded, and any used Ram equipped with this diesel will carry a hefty price premium over an equivalent gas-engine variant. 
That engine is lauded not just for its reliability, but for how effortless it makes towing seriously heavy loads. That makes it a perfect choice for those hauling heavy trailers with any regularity. Those who do haul regularly are more likely to rack up the miles on their trucks, explaining why the big 3500 series Ram places in a comfortable first in our final tally of heavy-duty pickups.
Chevrolet Silverado 2500HD
Percentage of vehicles with 200,000+ miles: 6.00%
Chevrolet takes the second spot on our list,with their Chevrolet Silverado 2500 earning the silver. Like the Dodge, this seriously high proportion of high-mile examples can be at partially attributed to the brand's own Duramax diesel that is available on this class truck. Like the Cummins, the Duramax isn't cheap, but it is respected by truck buyers for its durability and capability. 
Ford F-350 Super Duty
Percentage of vehicles with 200,000+ miles: 5.50%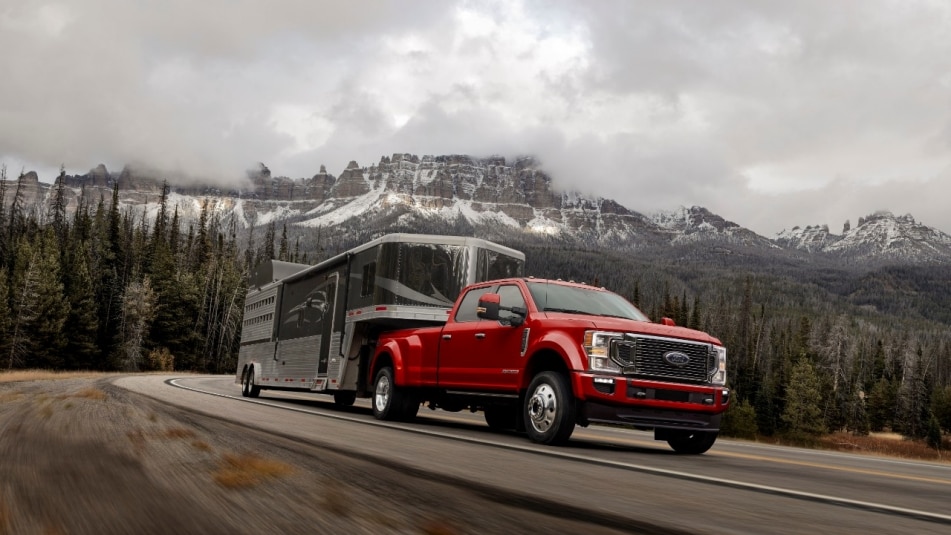 Coming in at number three on this list is the Ford F-350 Super Duty. As Ram has their Cummins and Chevy has Duramax, Ford brands their heavy-duty diesel under the PowerStroke moniker. As with the other diesels noted in this list, the PowerStroke has a reputation for longevity and can tow over 30,000 pounds. Those two traits let the big Ford rank third on our list. 
Honorable Mentions: Ram, Ford, GMC 2500-Series trucks
Percentage of vehicles with 200,000+ miles: 4.40% - 5.10%
In quick succession behind the third-place Ford F-350 is the Ram 2500, Ford F-250, and GMC Sierra 2500 HD, in that order. The best performing of those was the Ram and the Ford, with 5.10 percent of models having more than 200,000 miles. The GMC followed in third place at 4.40 percent. All three trucks are hard-working rigs, and can be equipped with the same stout diesels that are available in their 3500-Series counterparts. Towing capacities are not as high on the 2500s as the 3500s, however, and the 2500 is also more likely to be found with the base-spec gasoline V8 engine rather than the pricey optional diesel engine. This likely explains why our data ranks these models below the winning 3500 Series trucks.
The Bottom Line
The most reliable trucks are tools in the best sense of the word: they are all stellar workhorses and able to answer the call of duty, whether that duty is to show up at the job site every morning in downtown or to tow ten-ton trailers across the country every week. All the trucks profiled here have earned legions of loyal fans due to their dependability even in extreme conditions. 
Automakers have worked hard for those reputations, and they don't plan on squandering that consumer goodwill anytime soon. These trucks profiled here prove their makers are serious about offering shoppers the best trucks they can. 
An interesting point to mention is that compact trucks like the Nissan Frontier, Chevrolet Colorado, GMC Canyon, and Ford Ranger all failed to make the list. These small trucks likely failed to rank not because they are inherently unreliable but because they don't rack up big mileage the way a full-size truck does. Their tidy size makes them better suited to being around-town trucks for private owners, whereas the full-sizers see more frequent long-distance driving and are the preferred choice for commercial use. 
If you're in the market for a new or used pickup truck, you can search over 4 million used and new trucks, cars, and SUVs with iSeeCars' award-winning car search engine that helps shoppers find the best car deals by providing key insights and valuable resources, like the iSeeCars VIN check report. Filter by cab design, bed length, rear- or four-wheel drive, and other parameters in order to narrow down your truck search.