Ford Expedition, Chevrolet Suburban, Toyota Highlander Hybrid Offer Best Durability & Safety
Toyota dominant with 3 of the top 8 SUVs
Honda/Acura also accounts for 3 models on the list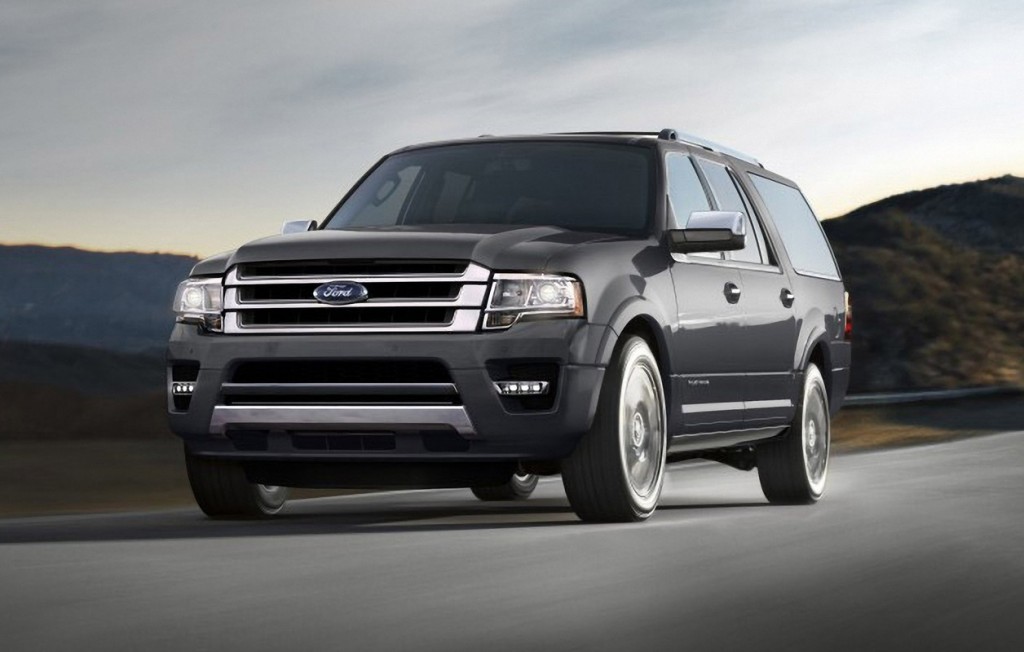 The SUV craze has swept the nation with many consumers abandoning sedans for vehicles that provide more cargo room and all-weather driving capabilities. Whether you want a small SUV or a spacious three-row family hauler, there's an SUV out there to meet your needs.
Just as these vehicles come in various sizes, there are SUVs across a wide range of price points. We've narrowed the list to bring you the best SUVs under $30,000 based on long-term reliability and safety. (Be sure to check out our other pricing-based guides for the Best Used SUVs under $25,000 and the Best Used SUVs under $20,000.)
Best Used SUVs Under $30,000
The
used SUVs
that make our list are between three and five-years-old and earn the highest scores on our analysis of the
longest-lasting cars
to reach 200,000 miles. If you resemble the average driver, you can keep these
used SUVs
on the road for at least 15 years. That means they can last at least another decade with proper maintenance and care, making them a smart choice for buyers looking to get the most out of their used vehicle purchase.
Best Used SUVs Under $30,000
Rank
SUV
% 200K Miles
NHTSA Safety Rating (Out of 5)
Average Used Car Price

1

2015

Ford

Expedition

5.2%

5.0

$24,233

2

2015

Chevrolet

Suburban

4.9%

4.0

$29,191

3

2015

Toyota Highlander

Hybrid

4.2%

5.0

$26,753

4

2015

Toyota

4Runner

3.9%

4.0

$26,781

5

2015 Lincoln Navigator

2.6%

5.0

$26,789

6

2017

Honda Pilot

2.4%

4.8

$28,292

7

2015

Acura

MDX

1.6%

5.0

$21,509

8

2017

Toyota Highlander

1.3%

5.0

$28,456

9

2017 Dodge Durango

1.3%

4.0

$26,664

10

2017

Honda CR-V

1.1%

4.8

$22,634

11

2017

Hyundai

Santa Fe

1.0%

5.0

$21,943

Average for All SUVs

0.9%
Used Ford Expedition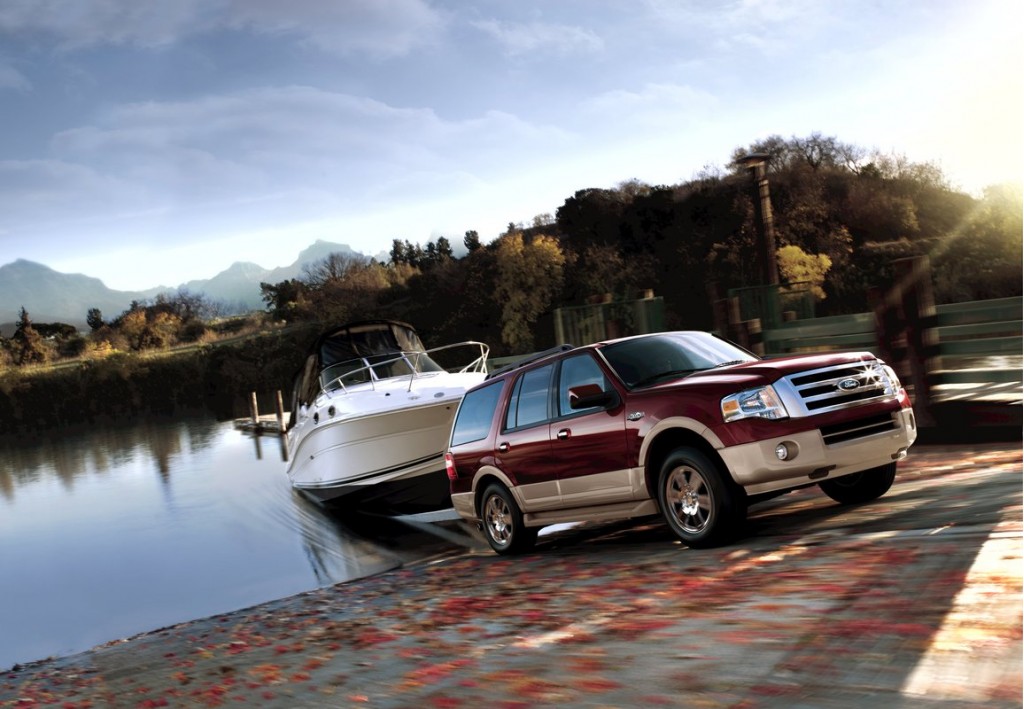 The longest-lasting used SUV for under $30,000 is the 2015 Ford Expedition full-size SUV. It has a powerful V8 engine and a 9,200-pound maximum towing capacity, which is above-average for comparable truck-based SUVs. It's a practical and reliable family hauler for those who require a lot of cargo and passenger room as one of the lowest cost full-size SUVs on the market. The Expedition's rear seats fold easily into the floor to expand its cargo space, and its third row seats are spacious enough to seat adults. A 2015 Ford Expedition for sale can be found for an average of $24,233.
Used Chevrolet Suburban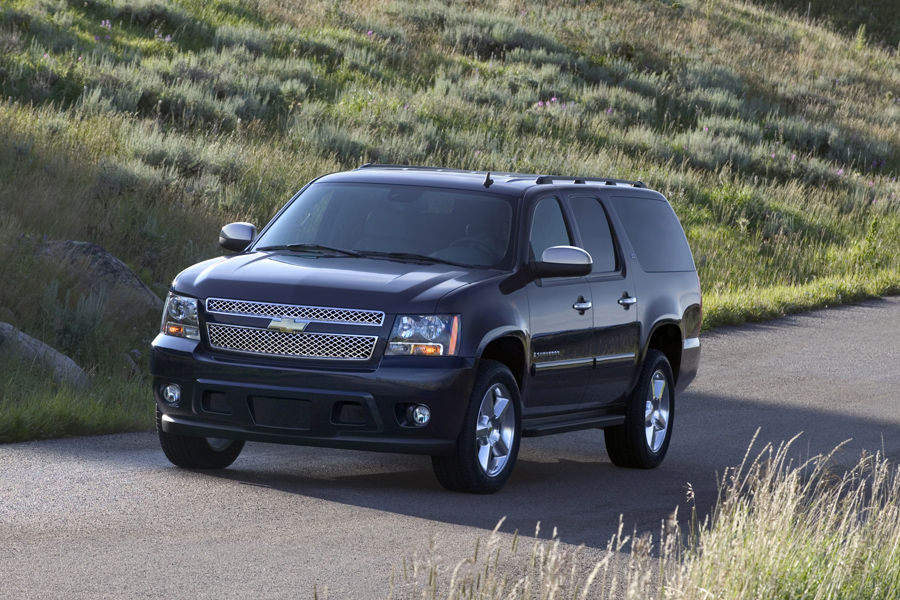 Another American full-size SUV ranks second, the Chevrolet Suburban coming in at just under $30,000. Despite being one of the largest SUVs available, it provides suitable fuel economy for its class with an EPA-estimated 15/22 mpg city/highway for its four-wheel drive version. The redesigned 2015 used Chevy Suburban provides seating for up to nine with a spacious third row. The Suburban comes with a list of standard features including a six-speaker sound system, HD Radio, Bluetooth, power adjustable front seats, a Wi-Fi hotspot, and tri-zone automatic climate control. A 2015 used Chevrolet Suburban slides just under $30,000 at $29,181.
Used Toyota SUVs
Three models from
Toyota
, which are all three-
row SUVs
, make the list including the
Toyota Highlander
, its hybrid variant, and the
Toyota
4Runner.
The first two are versions of the Toyota Highlander from different model years: the third-ranked 2015 Toyota Highlander Hybrid and its gasoline equivalent, the eighth-ranked 2015 Toyota Highlander. The popular midsize crossover is available with front-wheel drive or all-wheel-drive (AWD), and offers three spacious rows of seating. Features such as a panoramic sunroof and a heated steering wheel can be found on its top platinum trim.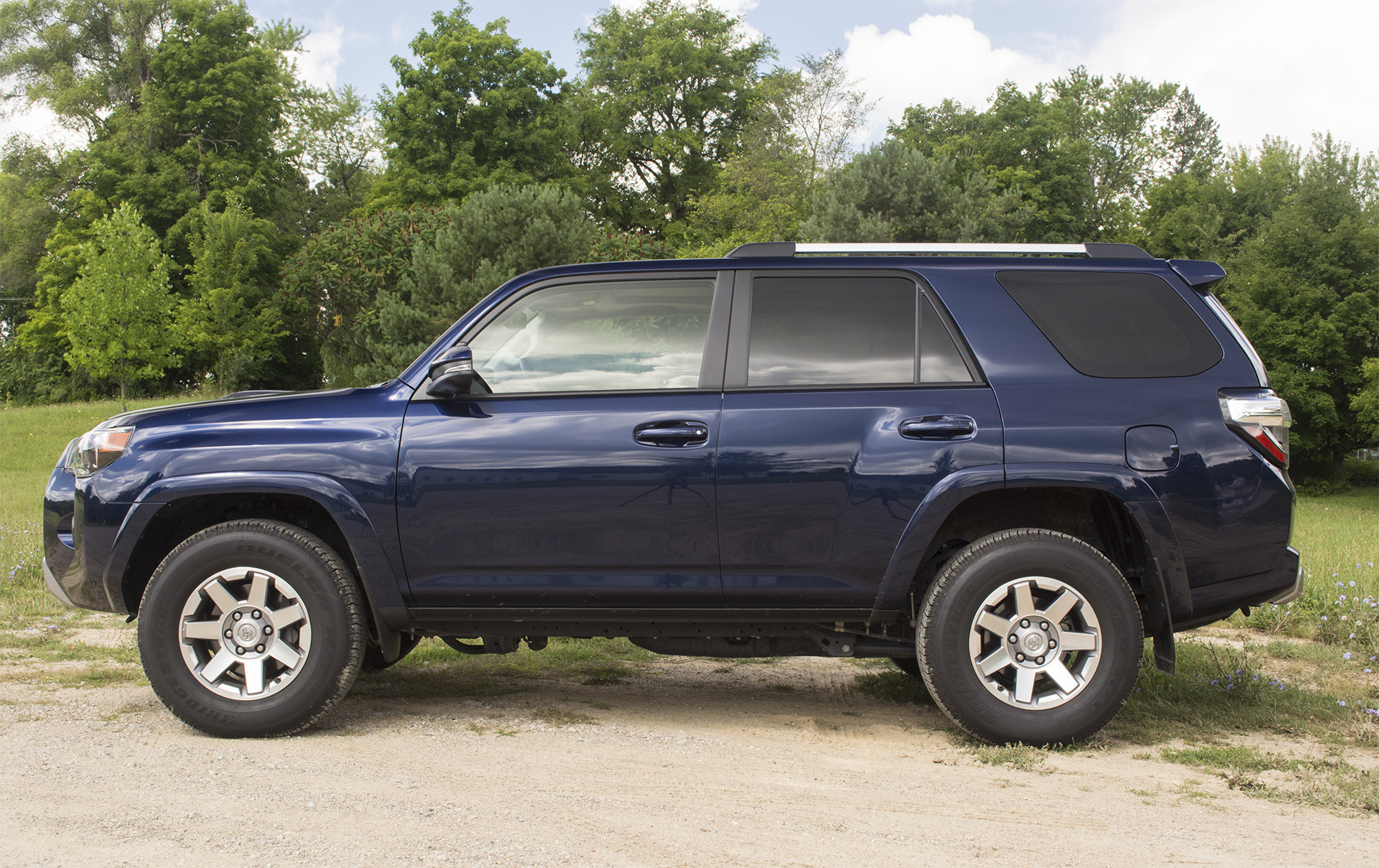 Ranked fourth is the 2015 Toyota 4Runner, a rugged truck-based midsize SUV known for its off-road capabilities and towing capacity. A 2017 Toyota Highlander for sale costs an average of $28,456 while a 2015 Toyota Highlander Hybrid for sale costs an average of $26,753. A 2015 used Toyota 4Runner costs an average of $26,781
Used Lincoln Navigator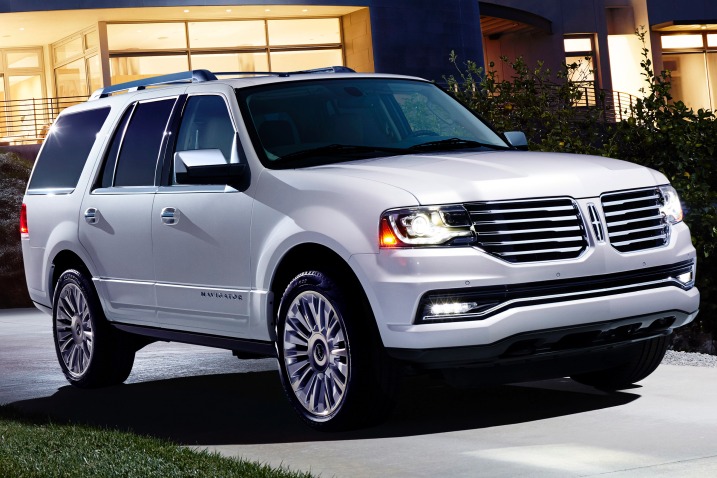 The luxury equivalent of the top-ranked Ford Expedition, the Lincoln Navigator, ranks fifth. Known for its spacious interior, the Lincoln Navigator luxury SUV comes standard with a power tailgate, dual-zone automatic climate control, keyless entry, remote start, an 8-inch touch-screen infotainment system, forward-and-reverse sensing systems, blind spot monitoring, rear cross traffic alert, and a rearview camera. A 2015 Lincoln Navigator for sale costs an average of $26,789.
Used Honda SUVs
Ranked sixth is the 2017
Honda Pilot
midsize SUV
, which is a spacious three-row
used
crossove
r
SUV that is a popular substitute for those who need the function of a
used
minivan
.
It earned a Top Safety Pick+ designation from the Insurance Institute for Highway Safety, which is the highest rating possible. The Pilot includes standard features including Bluetooth and a seven-speaker audio system while available features include an 8-inch
infotainment
touch screen, a 10-speaker premium audio system, and HD Radio. A rear-seat DVD system can be found in higher trims. It's luxury equivalent, the
Acura
MDX from the 2015
model year
, ranks seventh and offers a premium badge.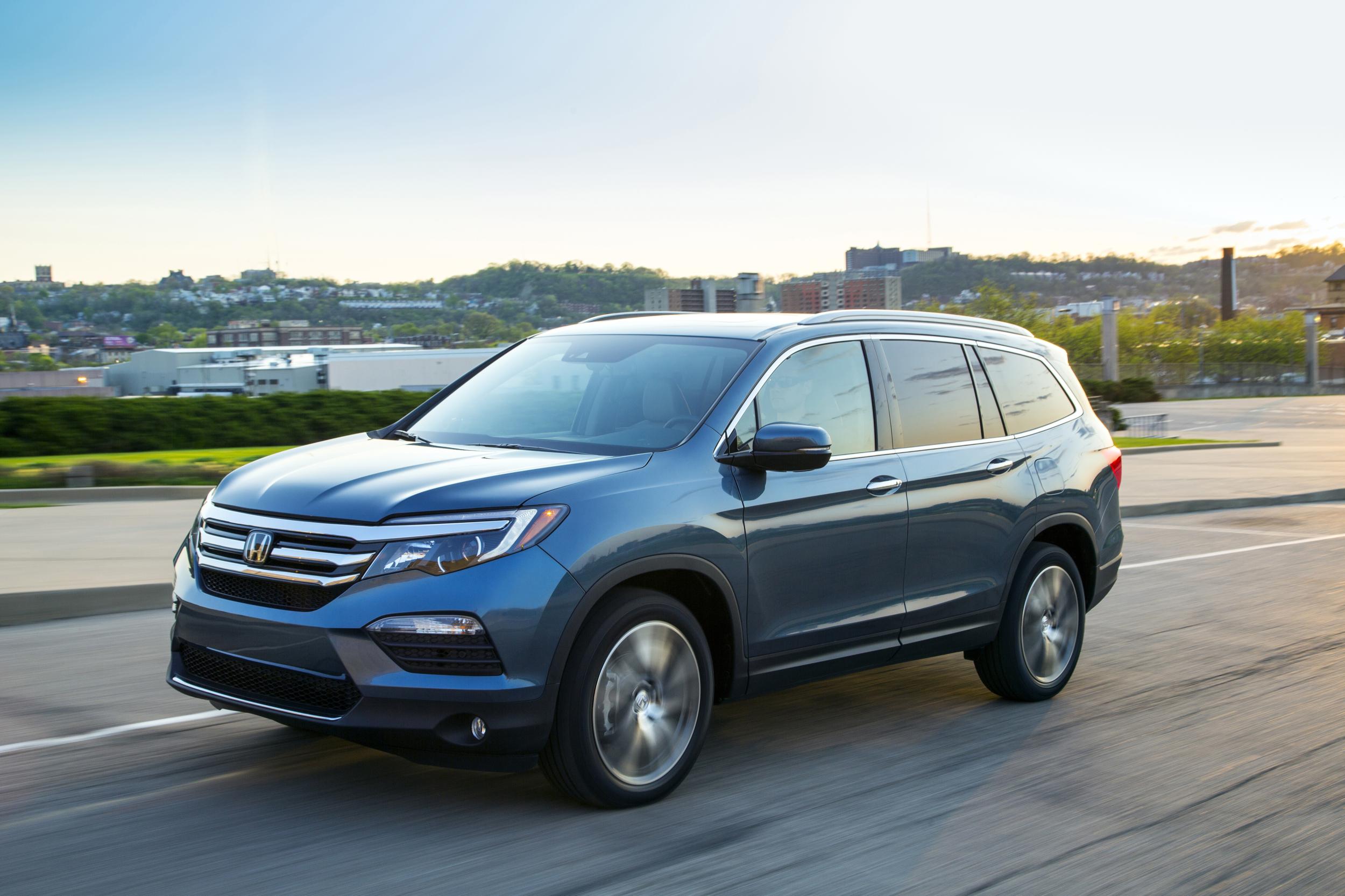 Another Honda SUV, the 2017 Honda CR-V compact SUV, also makes the list in the tenth spot. The small SUV, which was redesigned in 2017 to include new exterior styling and a new turbo four-cylinder engine option. The fuel-efficient 2017 CR-V comes standard with a rearview camera, a 5-inch infotainment screen, and automatic climate control. Available features on higher trims include a 7-inch touch screen infotainment system and advanced safety features such as lane keeping assist, lane departure warning, and blind-spot monitoring.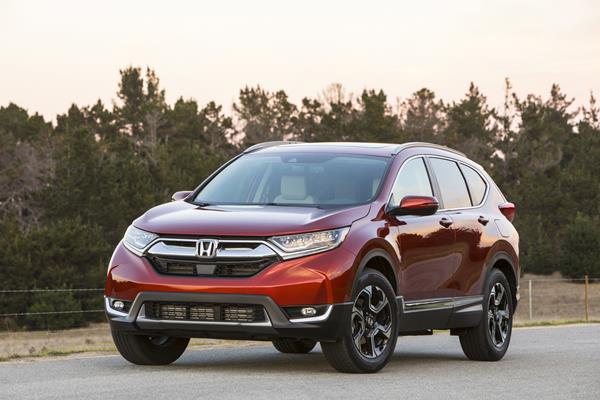 The 2017 used Honda Pilot costs an average $28,292, while the 2015 Acura MDX for sale costs an average of $21,509 and the 2017 Honda CR-V for sale costs an average of $22,634.
Used Dodge Durango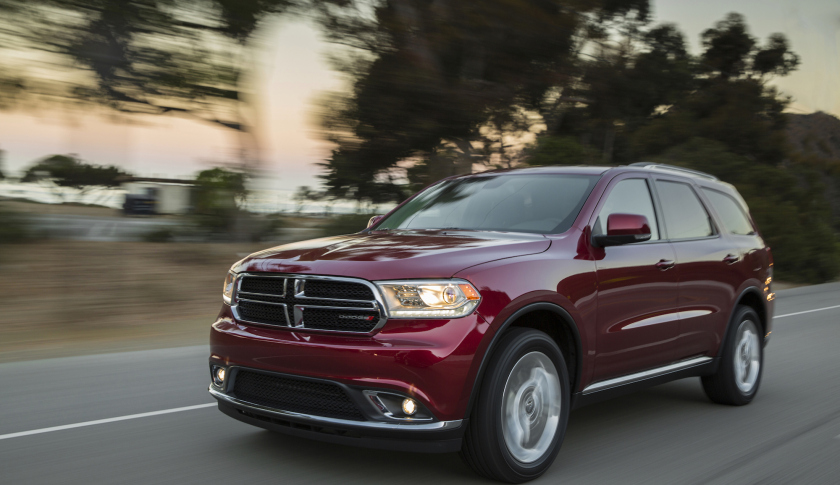 A brawny midsize SUV, the Dodge Durango, ranks ninth. The midsize Dodge Durango offers two or three rows of seating with an abundance of cargo and passenger room. It is available with two powertrain options: a 293-horsepower V6 engine or a 360-horsepower V8 hemi. Both engine options provide strong towing capacity. A 2017 Dodge Durango for sale can be found for an average price of $26,664.
Used Hyundai Santa Fe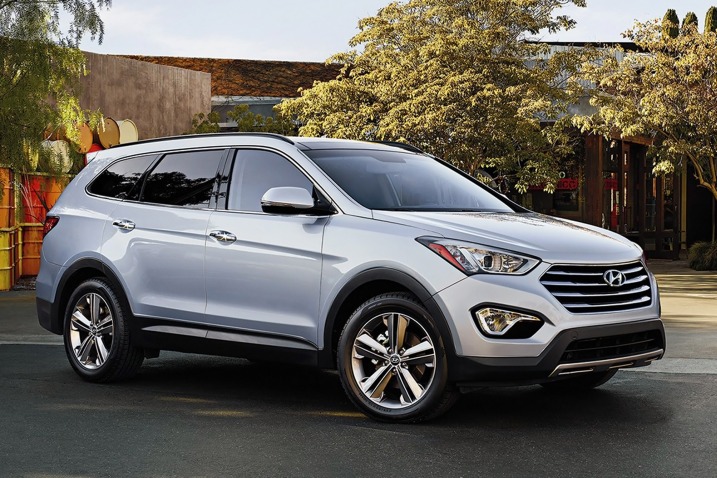 The Hyundai Santa Fe from the 2017 model year ranks eleventh. A practical midsize SUV, it's one of the more affordable vehicles in its class. The Santa Fe comes standard with a 5-inch touch screen infotainment system, a rearview camera, Bluetooth, and satellite radio. A used Hyundai Santa Fe from 2017 costs an average of $21,943.
Bottom Line
When it comes to buying
used SUVs
under $30,000,
a reliable
used SUV
that's proven to last will save you a lot of money compared to purchasing a
new car
.
When buying a used vehicle, it's recommended that you get a vehicle history report and have it inspected by a trusted mechanic. You can also refer to the iSeeCars
free VIN Check,
which will provide you with all the information you need to make a smart car buying decision.
If you're interested in a new car or a used car, be sure to check out iSeeCars' award-winning car search engine. It uses advanced algorithms to help shoppers find the best car deals across all used SUVS from subcompact to full-size and sporty to practical, and provides key insights and valuable resources, like the iSeeCars VIN check report. Filter by make, model, price, and special features to find the best deal on your next vehicle.