Ford GT vs. Honda Civic
In comparing the Ford GT to the Honda Civic, the Ford GT has the advantage in the area of base engine power. The Honda Civic has the advantage in the areas of interior volume and overall quality score. Based on this comparison of the Ford GT versus the Honda Civic, the Honda Civic is a better car than the Ford GT.
Ford GT versus Honda Civic Quality Rating
The iSeeCars Overall Quality rating for the Ford GT is 7.2 out of 10 while the Honda Civic's quality rating is 9.2 out of 10. This results in the Ford GT being ranked 20 out of 40 Best Luxury Sports Cars and the Honda Civic being ranked 2 out of 51 Best Small Cars.
Engine Power and Fuel Efficiency Comparison
For engine performance, the Ford GT's base engine makes 660 horsepower, and the Honda Civic base engine makes 158 horsepower.
Passenger Space Comparison
The Honda Civic, a compact car, has the advantage of offering more interior volume, reflected in more front head room, front shoulder room, and trunk space. The Ford GT, a sports car, has the advantage in the area of front leg room.
See More
See Less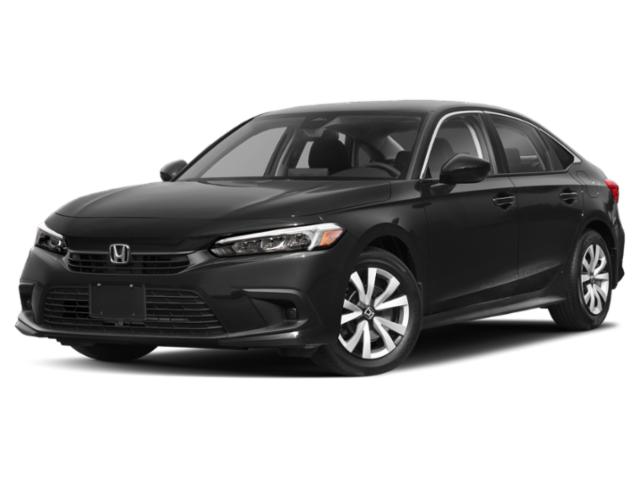 Pricing
5-Year Depreciation (lower is better):
Pricing
5-Year Depreciation (lower is better):
iSeeCars Scores & Rankings
iSeeCars Scores & Rankings
Available Drivetrain Options
Available Drivetrain Options
Trim Levels
EX-L, Type R, Sport, Sport Touring
Warranty Information
Warranty, Bumper-to-Bumper:
Warranty, Roadside Assistance:
Warranty Information
Warranty, Bumper-to-Bumper:
Warranty, Roadside Assistance:
Safety Ratings
NHTSA Safety Rating (last 5 year average):
Safety Ratings
NHTSA Safety Rating (last 5 year average):
Base Drivetrain Specifications
Power-to-Weight Ratio (higher is better):
Base Drivetrain Specifications
Power-to-Weight Ratio (higher is better):
Engine Specifications
Standard/Optional Drivetrain Type:
EPA Fuel Economy (City/Highway/Combined MPG):
Engine Specifications
Continuously Variable Transmission (CVT Automatic)
Standard/Optional Drivetrain Type:
EPA Fuel Economy (City/Highway/Combined MPG):
Standard/Optional Features
Wireless Smartphone Charging:
Standard/Optional Features
Wireless Smartphone Charging:
Safety Equipment
Forward Collision Warning:
Rear Cross-Traffic Alert:
Driver Attention Monitoring:
Safety Equipment
Forward Collision Warning:
Rear Cross-Traffic Alert:
Driver Attention Monitoring:
Standard Wheel/Tire Information
Standard Wheel/Tire Information