Quick Overview 

This new mid-size replaces Acura's flailing and uninspiring RL vehicle to serve as the luxury brand's new flagship sedan. However, just as the RL failed to inspired, as evidenced by lower sales figures, some of those play-it-safe features are still around in the RLX. But there's also enough upgrades, enough technology and fantastic looks to make this sedan viable and can breathe some life into Acura's line of sedans.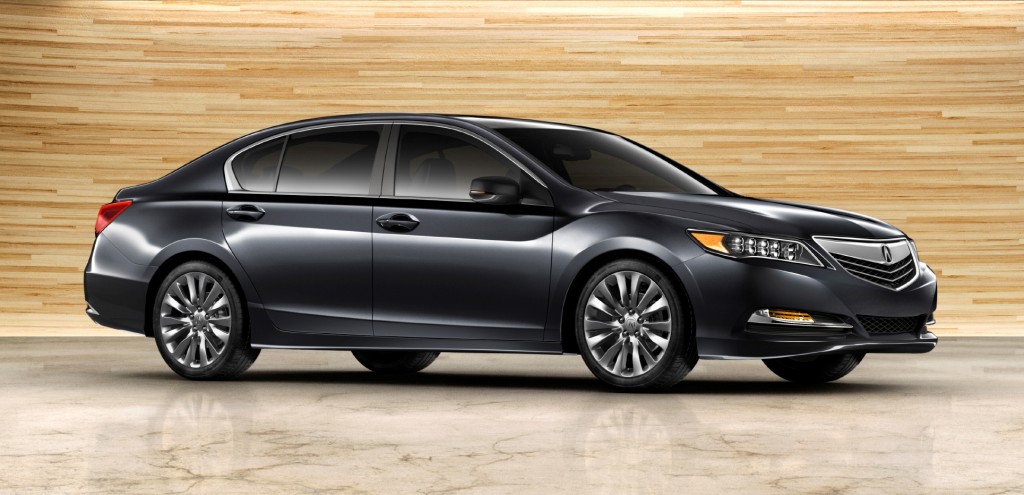 What We Loved about the Acura RLX



Good mix of power/fuel economy


Comfortable, spacious cabin


Superb handling


What We Didn't Love about the Acura RLX



Too conservative


Not enough distinction from outgoing RL


Basic technology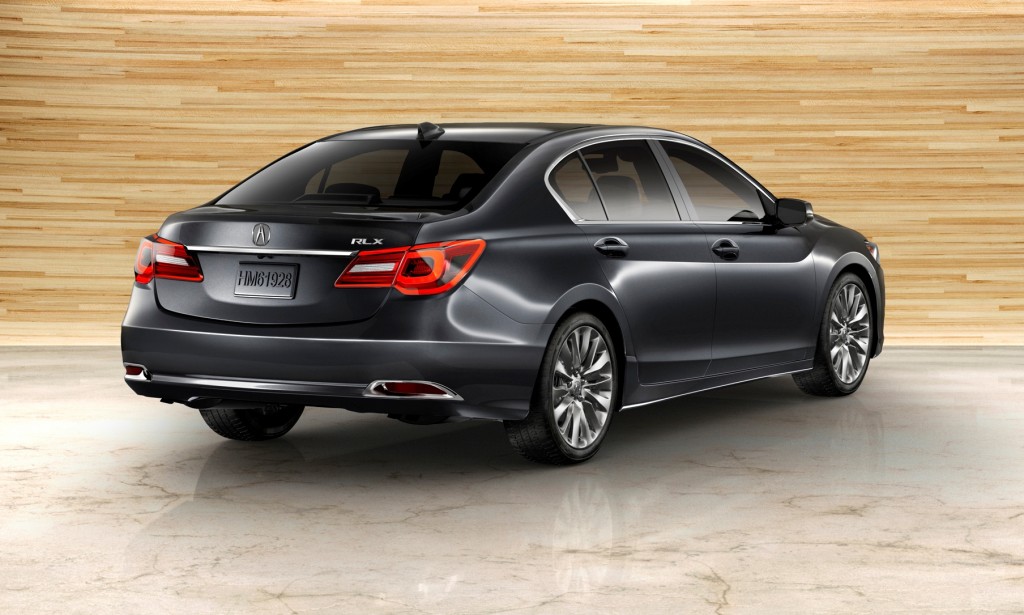 What's new for this model year (vehicle highlights)

The RLX is a completely new vehicle for Acura which replaces their RL sedan. The luxury sport sedan also has a sport hybrid version with all-wheel drive and incredible fuel economy.


Fuel Economy

The RLX has an EPA rating of 20 mpg/city and 31 mpg/highway. In a week's worth of driving, mixed between highways and suburban streets, we averaged more than 25 mpg. The RLX sport hybrid has average fuel economy that will exceed 30 mpg, making that a viable option. That model also has all-wheel drive, which makes that fuel economy mark, that much more impressive.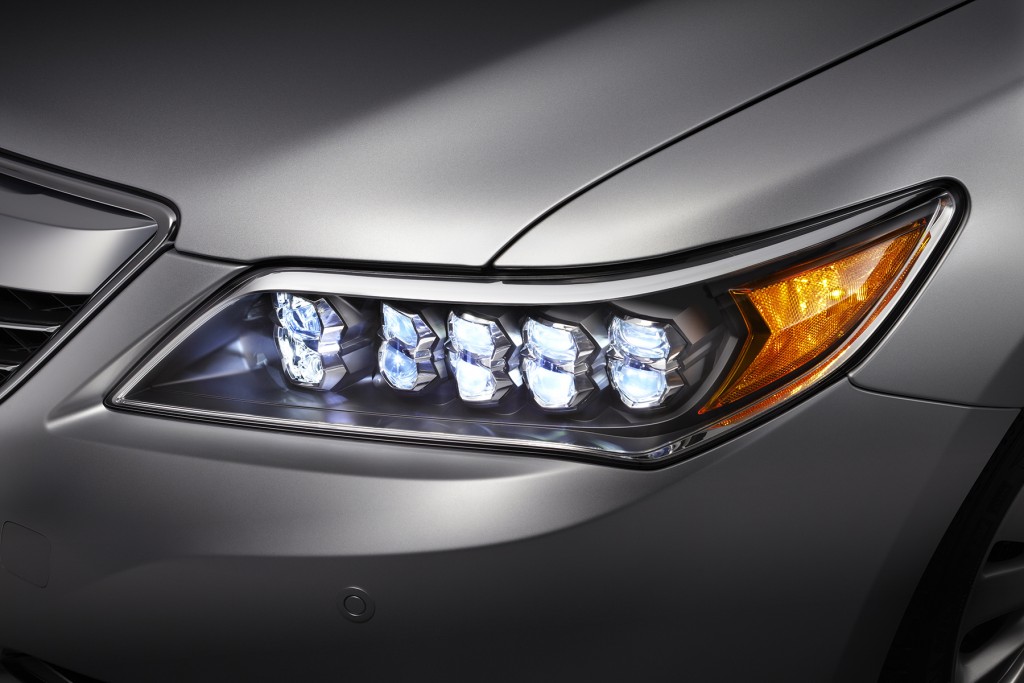 Safety features/Ratings

There's plenty of standard safety features on the RLX including all of the expected front and side airbags. A rear camera is standard. Our tester was the top-of-the-line RLX Advance which brings a slew of extra safety features including front and rear parking sensors, blind spot monitoring, lane assist and collision mitigation system. We love all these sensor-based safety features, but would hope to see them standard on all trim levels.


Performance

A 3.5-liter V6 engine powers the RLX. The front-wheel drive sedan achieves 310 horsepower. While this isn't huge output, it is more than adequate. The RLX is not going to induce goosebumps, but it's not going to disappoint. Certainly this engine fits the overall conservative approach of the RLX. Honda puts in a new technology with an interesting acronym. Acura's Precision All-Wheel Steer (PAWS) tosses power to the rear wheels as needed. While it doesn't turn the RLX into an all-wheel drive beast, it does give this sedan superb handling, making it viable for Midwest drivers who seek vehicles that can handle themselves in varying road conditions. A six-speed automatic transmission is improved with the addition of a sport mode. We'd ultimately hope to see the addition of a more current eight-speed transmission in future versions of this flagship sedan.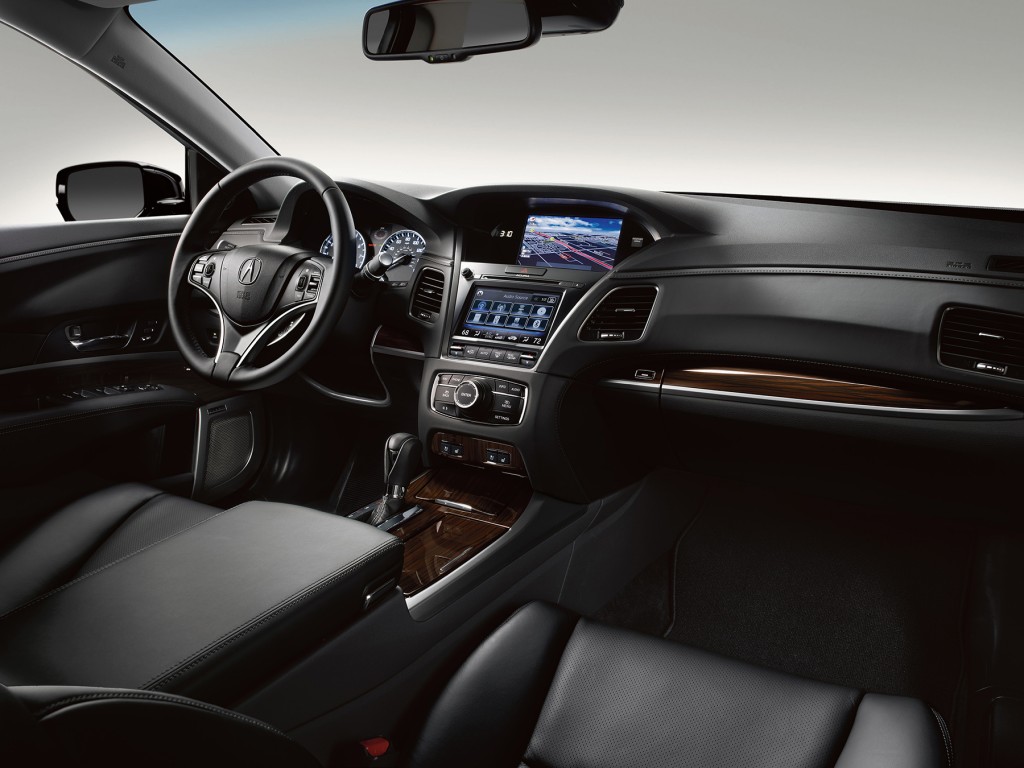 Pricing and Value for Money 

With a base price of $48,500, the RLX shows its true luxury colors. This is an upgrade for any Honda owners or an executive-type sedan. There are five trims available and several various options and packages. This can really take the price tag of the RLX up. Our tester was the top-of-the-line RLX Advance (with lots of goodies and extras) and had a final MSRP of $61,345. With nearly a $20,000 price difference between base model and fully loaded options, the RLX can vary for however the consumer builds it.


Final thoughts

Certainly replacing the RL was much needed. Acura realized the importance of having a viable flagship sedan. That's where the RLX comes in. Acura didn't make enough of a "big splash" with the RLX. They had a chance to really make an impact, but instead held true to their overall conservative approach. And with that approach they've improved from the RL and made a solid, comfortable and quality luxury sedan. It could be more exciting in looks, drivability and overall luxury. But it's also a far cry better than the RL and any other Honda on the road.