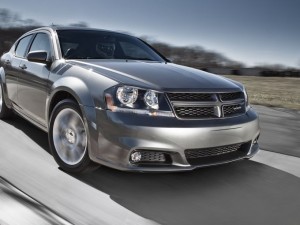 New analysis reveals nine car brands with certified pre-owned cars pricing below $500 over comparable non-certified used cars
WOBURN, Mass., June 2015 – With certified pre-owned (CPO) car sales expected to reach an all-time high in 2015, iSeeCars.com conducted a new study that provides key insights on the price of CPO vehicles compared with their non-certified counterparts and includes a list of the top nine brands that offer consumers the lowest premiums on CPO cars.
Based on an analysis of more than 3.5 million used car sales, the findings indicate that dealers charged an average of $722 more (an extra 2.9 percent on average) for manufacturer certified pre-owned cars versus comparable non-certified used cars. The data analyzed includes 2010 to 2015 model-year used cars sold between November 1, 2014 and April 30, 2015, with mileage limits that fit CPO program requirements. The average prices of CPO and non-CPO vehicles were compared to determine the amount dealers charged as a premium.
The study showed a majority of the car brands had average CPO premiums of less than $1,000. Most of these car brands were non-luxury brands. More surprisingly, nine brands had premiums of under $500, shown below.
"Looking at the manufacturers with what are typically considered the best CPO programs, our analysis found some real bargains that can make buying a certified pre-owned car very compelling," said Phong Ly, CEO of iSeeCars.com. "The data indicates that consumers are more likely to find a CPO car at a highly competitive price from the top brands on our list. However, they should also pay careful attention to what's included in the certification."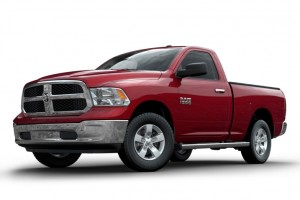 Fiat-Chrysler's program covers the top three brands on the study's top nine list — Jeep, Dodge, and Ram, as well as Chrysler (ranked 7). This program provides CPO buyers with a 3-month/3,000-mile comprehensive warranty, as well as a powertrain warranty that covers seven years, which is two more years than its new car warranty. However, the powertrain warranty doesn't increase the number of miles covered – 100,000 from the original in-service date – and there is a $100 deductible when bringing a car in for repair. The average CPO premiums for some Jeep models like 2011 Wrangler and 2012 Liberty were about $250, so consumers may find a great CPO bargain but the details of the warranty deserve close consideration.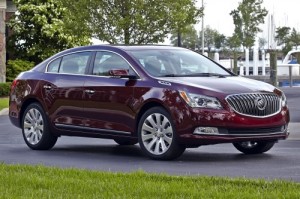 Contrast that to GM's certified program, which covers two brands on the study's list: Chevrolet (ranked 8) and Buick (9). According to GM, its program has a value of $2,135. It includes a 2 year/24,000-mile scheduled maintenance plan and has no deductible when bringing the car in for repair. Surprisingly, the analysis showed the average premiums to be much less than the stated value of the certification. For example, the 2012 Chevrolet Malibu cost an average of only $402 more than the equivalent non-certified car, and the 2012 Buick Lacrosse averaged just $482 more.
A brand with a highly regarded CPO program, Honda (5) ranked in Intellichoice's top five CPO programs for 14 of the last 16 years and has a lower-than-average CPO premium. Honda's CPO cars commanded a 2.1 percent premium over non-certified Hondas, or just $380 more on average. Its program includes a 12-month/12,000-mile comprehensive warranty for cars whose new car warranty has expired and also has no deductible. Average premiums for Honda models ranged from about $250 for the 2012 Crosstour to $600 for the 2012 Ridgeline. Mazda's program is very similar to Honda's and has a comparable premium as well.
iSeeCars.com advises consumers to weigh their options before making a final decision to buy a CPO car. "While our data shows that buying a certified pre-owned car doesn't cost much more in many cases, the benefits of buying one should be carefully considered, as some CPO programs don't have as much value as others. Some models also have higher average premiums, and it may be possible to find a much better deal on a non-certified car if you shop around and get an independent mechanic to make an inspection," Ly said.
Methodology
iSeeCars.com analyzed over 3.5 million used cars from model years 2010 – 2015 sold from franchise dealers between November 1, 2014 and April 30, 2015 with up to 70,000 miles. For each vehicle, the average price of manufacturer certified pre-owned (CPO) cars was compared with the average price of comparable non-certified used cars, and the difference in price was expressed both in terms of the dollar amount as well as a percentage of the non-CPO average price. The CPO premiums were then aggregated at the automaker brand level, and the averages used to rank the brands. The nine with the lowest dollar CPO premiums that were $500 or less were selected for inclusion on the final list. Vehicles with fewer than 10 CPO sales were excluded from the analysis. Vehicles with average non-certified mileage outside the range of +/- 15% of the average CPO mileage were excluded from the analysis. Abnormal pricing outliers were also excluded from the analysis.
About iSeeCars.com
iSeeCars.com is a car search engine that helps consumers find the best deal by providing key insights and analysis about each used car. The proprietary iSeeCars.com algorithm ranks cars by calculating an overall score based on analysis of the car's condition, history, negotiability, price and dealer. Based in the Boston area, iSeeCars.com was founded by former TripAdvisor and SAP developers and executives determined to improve the used car shopping experience for consumers.