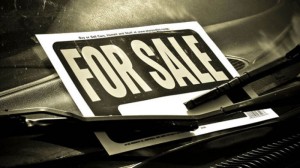 Buying a used car is more than just deciding to make an offer on a vehicle you see with a "For Sale" sign in the window. To protect yourself and make a savvy purchase you really need to do your homework. With this in mind, here are 13 questions to ask about a used car's previous life.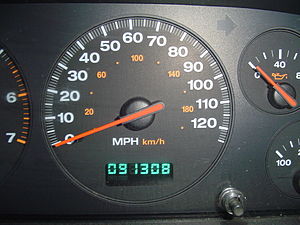 How many miles does it have? If you're looking for a low-mileage vehicle, finding out the car has 85,000 miles on the odometer will help you scratch this vehicle off your list. Since mileage is a key factor in used car transactions, be sure to ask this question up front. If, on the other hand, you are a do-it-yourselfer and think you can spruce up a high-mileage car and therefore make a lowball offer, by all means, go for it. Just be sure you know what you're getting yourself into.
Why are you selling this vehicle? Many prospective used car buyers fail to ask an obvious question: why are you selling this vehicle? Maybe the seller needs the money, is trying to get rid of a second car, wants to buy a new or newer car, is moving out of state, getting a company car and doesn't need to own one or any of lots of different reasons. What and how the seller says to you could be valuable clues as to how much truth (or deception) he or she is engaging in. It's also small talk that breaks the ice and opens the way to further dialogue on the potential transaction. It's easy to ask this as you walk around the vehicle doing a visual inspection or sitting in the driver's seat as you check out the interior.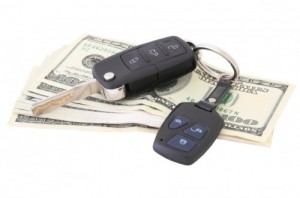 What are you asking for the car? Any price negotiation has to begin somewhere, so the best way to get this process going is to ask outright what the seller is asking for the car. If it's too high, that's the end of it. If the asking price is in the ballpark, you can go on to the next question.
What are you willing to sell the car for? The answer to this question may still be too high for your liking, but if the seller seems willing to negotiate, that's a good sign. There may be cosmetic items, for example, that you can get the seller to come down on, since you'll have to fix them or live with them. Needing to replace four tires is another expense that you can counter with, getting the seller to reconsider lowering his asking price or meeting you in the middle of your offer and his original selling price.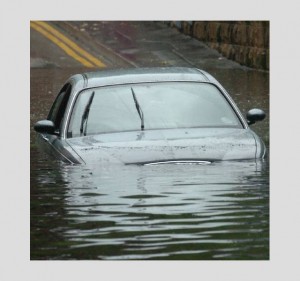 Where did you buy this vehicle? There should absolutely be no hesitation in the seller's voice when you ask this question. The answer will be very informative, not only to the city and state where the purchase was made but also to the kind of seller your seller purchased from. Was it a dealer? Was it the car's original owner? Was it from an auction? Was it from a state where floods or hurricanes are common? Was it a police pursuit vehicle or taxi in a previous life? Was it a rental car or an off-lease car? These are questions you may get the answers to by asking where the seller obtained the vehicle.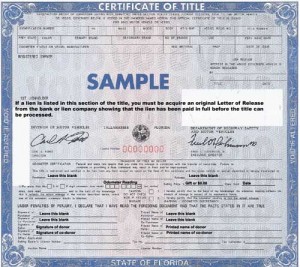 Do you have the clear title in hand? No sense spending your time with a seller who has to go through hoops to obtain the title. If he or she has the pink slip in hand, the whole process will be a lot smoother. It just depends on how much you want this vehicle and how long you are willing to wait for title transfer. A clear title also protects you against title scams or problems at the DMV.
How long of a test drive can I take? No seller in their right mind would deny a potential buyer a test drive, but how long they're willing to let you be behind the wheel could be telling. If they say anything less than 30 minutes, it's probably more of a hassle than you'll want to deal with. There might be some annoying rattle or problem that only crops up after a certain amount of time on the road. On the other hand, don't expect to take the car for an hour or more. That's likely to make the seller extremely nervous, and you can't blame him for that. He doesn't know you, either.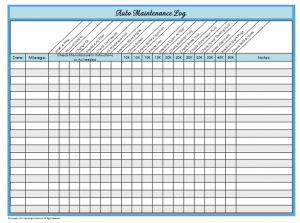 Can I see the car's maintenance records? This is a huge selling point for savvy sellers. If they're able to produce accurate and regular maintenance records for the vehicle, you'll be more confident that the car was well taken care of. Another way to get at this is to ask the seller what type of oil is used in the car. If he changes the oil himself, he'll know the answer. If he says he has to check his records it most likely means he has the records – another good sign. If he doesn't know and doesn't have records, that's not a good sign.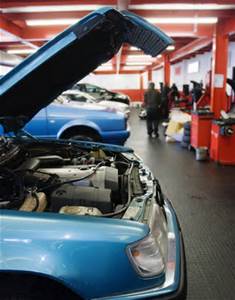 Do you mind if I have my mechanic (or other independent professional) inspect the vehicle? No one wants to buy unforeseen troubles. An honest seller should have no problem allowing you to have the car professionally inspected by a mechanic or other independent entity. If the seller balks, they may have something to hide, in which case you should walk away pronto.
Is this the car's original color? Finding out whether a vehicle has been repainted will tell you a lot about its history. A weird color is certainly not factory-issue, but an all-new paint job could be the result of an accident, careless driving or sloppy maintenance – or all three.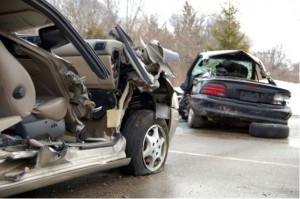 Has this car been in an accident? Come right out and ask this question. You'll be able to verify the answer with a Carfax or other vehicle history report, but why not ask the seller? If the answer is yes, ask to see the repair records to ensure the car was fixed by reputable mechanics and/or body or collision repair shop. If you don't want anything to do with a car that's been in an accident, this is your sign to walk away.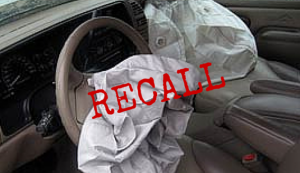 Are there any open recalls on this vehicle? While recalls are not that uncommon, it's important that you make sure that any recalls on the vehicle you're looking at have been handled properly. If the seller doesn't know, steer clear of this car. It could have untended safety recalls that could put you at risk if you wind up buying the car.
Can I see the vehicle's Carfax? There's no harm in asking the seller to see a copy of the vehicle's Carfax. If you get a blank stare or the seller hems and haws, ask yourself how interested you are in this vehicle. If you like what you see and want to get your own Carfax or other vehicle history report, jot down the VIN number (check a couple of different places on the vehicle to make sure the number is consistent) and get your own report. Why is this report so important? In a single document you'll learn valuable and necessary information, such as how many previous owners the vehicle's had, if it's been in an accident, if it's a salvage title, what the odometer readings were and a slew of other eye-opening details that you, as the potential buyer, should be aware of.