Sports cars are fun to drive, but they aren't a practical choice for vehicle buyers. Luckily there are many sports car options out there that can satisfy the need for speed without breaking the bank. And if you're interested in a used car, you'll find even more options to fit your budget.
The average price of a new car is $38,883, and there are new and used sports cars that cost less than that average at under $30,000. What are the best sports cars that can be found for $30,000 or less?
To find out, iSeeCars analyzed the sports car segment to determine the best cars based on the following criteria: long-term reliability based on their ability to reach 100,000 or more, safety ratings from the National Highway Transit Safety Administration (NHTSA), and value retention. A score was assigned to each vehicle based on how well they met this criteria.
Best New Sports Cars Under $30,000
Six cars earn the distinction of the best new
sports cars
that can be found for $30,000 or less.
#1 Ford Mustang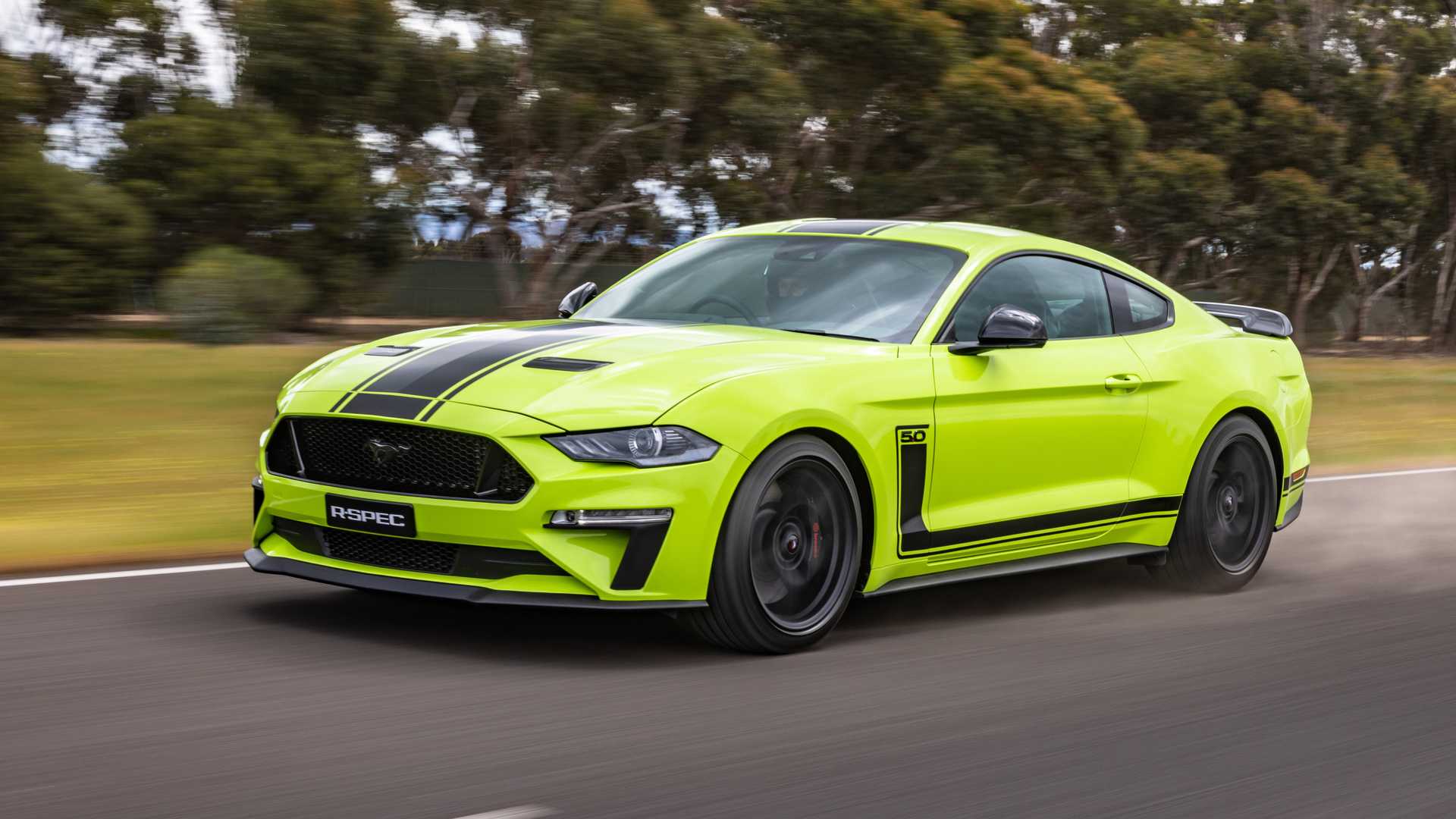 The Ford Mustang earns the top spot with an overall score of 8.8 out of 10 thanks to its longevity, value retention, and perfect 5.0 star NHTSA safety rating. The Mustang comes standard with a 310-horsepower turbocharged engine and a six-speed manual transmission. A popular daily driver, it commonly accrues high mileage for the sports car class and is a pleasure to drive due to its agile handling. Its entry-level EcoBoost engine gets an EPA-estimated 21 mpg in the city and 32 mpg on the highway, which is average for its class. The Mustang is also an American classic that has been a favorite among car enthusiasts since its debut in the 1960s. A new Mustang coupe starts at $27,155, while the convertible version exceeds the $30,000-mark at $32,665.
#2 Chevrolet Camaro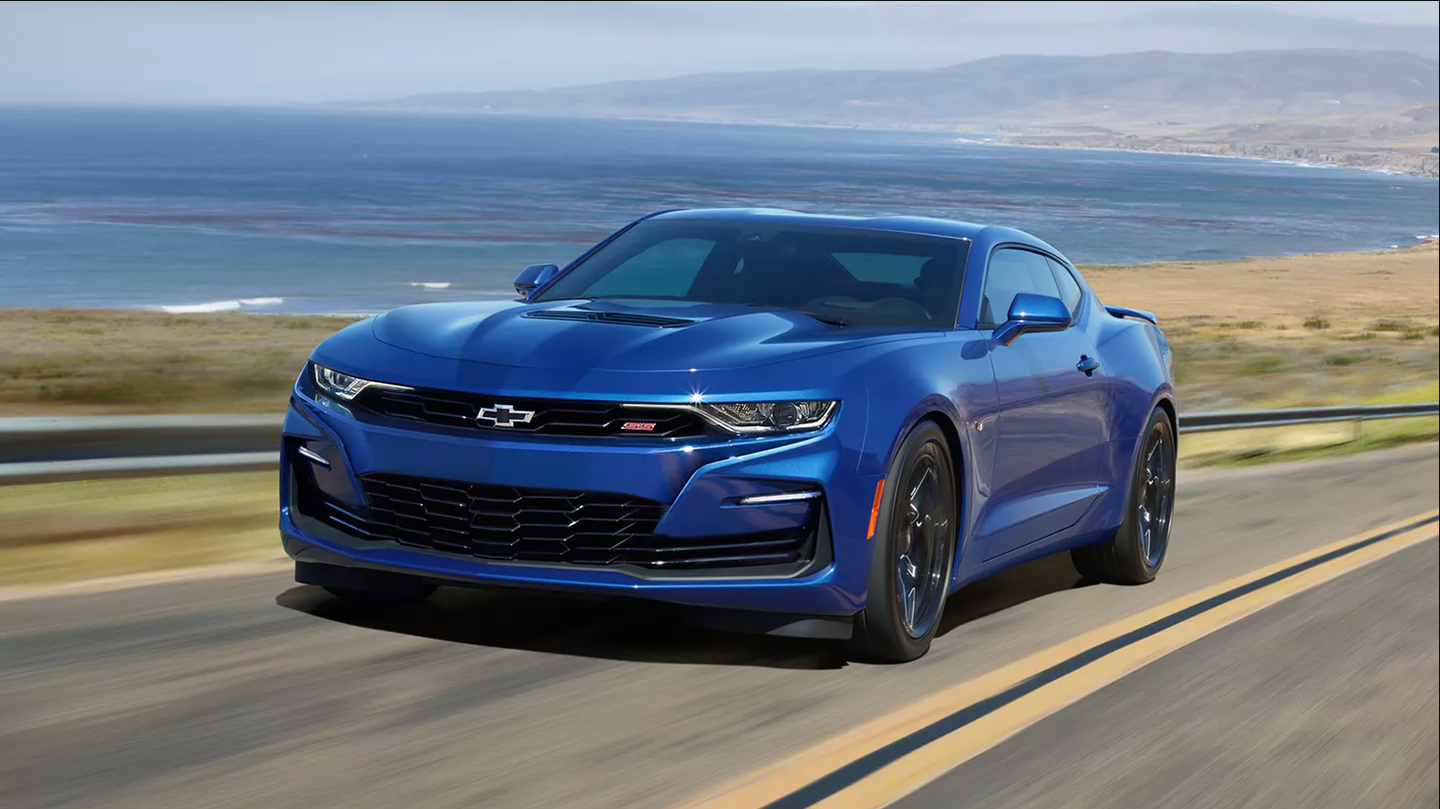 Ranked second is another American classic, the Chevrolet Camaro. Referred to as "everyman's sports car," the Camaro has four engine choices ranging from its standard turbocharged four-cylinder engine to a brawny V8. The Camaro is praised for its swift acceleration and responsive steering. It also earns a perfect 5-star safety rating from NHTSA and an above-average reliability rating. The beloved Chevy Camaro is available as a convertible or coupe and has a starting MSRP of $25,000, making it among the most affordable sports cars on the market.
#3 Toyota 86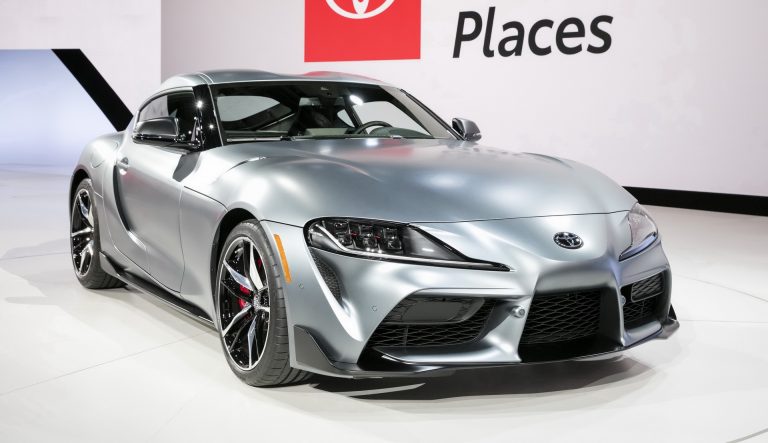 The Toyota 86, previously known as the Scion FR-S, ranks fourth with an iSeeCars score of 8.0. Backed by Toyota's reputation for reliability, it's no surprise that it is one of the longest-lasting sports cars on the road. The Toyota 86 comes standard with a 2.0-liter four-cylinder engine and a six-speed manual transmission that produces 205 horsepower. It also includes standard safety features like electronic stability control, brake assist, and auto-leveling headlights. Higher trims like the GT Auto offer an automatic transmission and still fall below the $30,000-mark. The base version of the Toyota 86 starts at $27,060.
#4 Dodge Challenger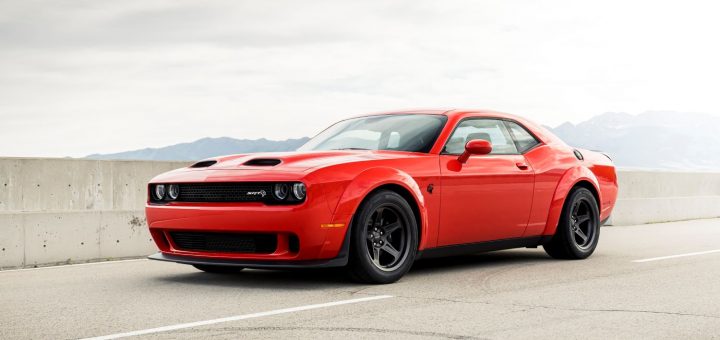 Ranked fifth is the Dodge Challenger with a score of 7.8. The Challenger comes standard with a powerful 3.6-liter six-cylinder engine that produces 303 horsepower. Along with its proven reliability, safety, and value-retention, it leads its class in trunk and passenger space, making it a popular choice as a sporty daily driver. A brand new Dodge Challenger starts at $28,295.
#5 Subaru BRZ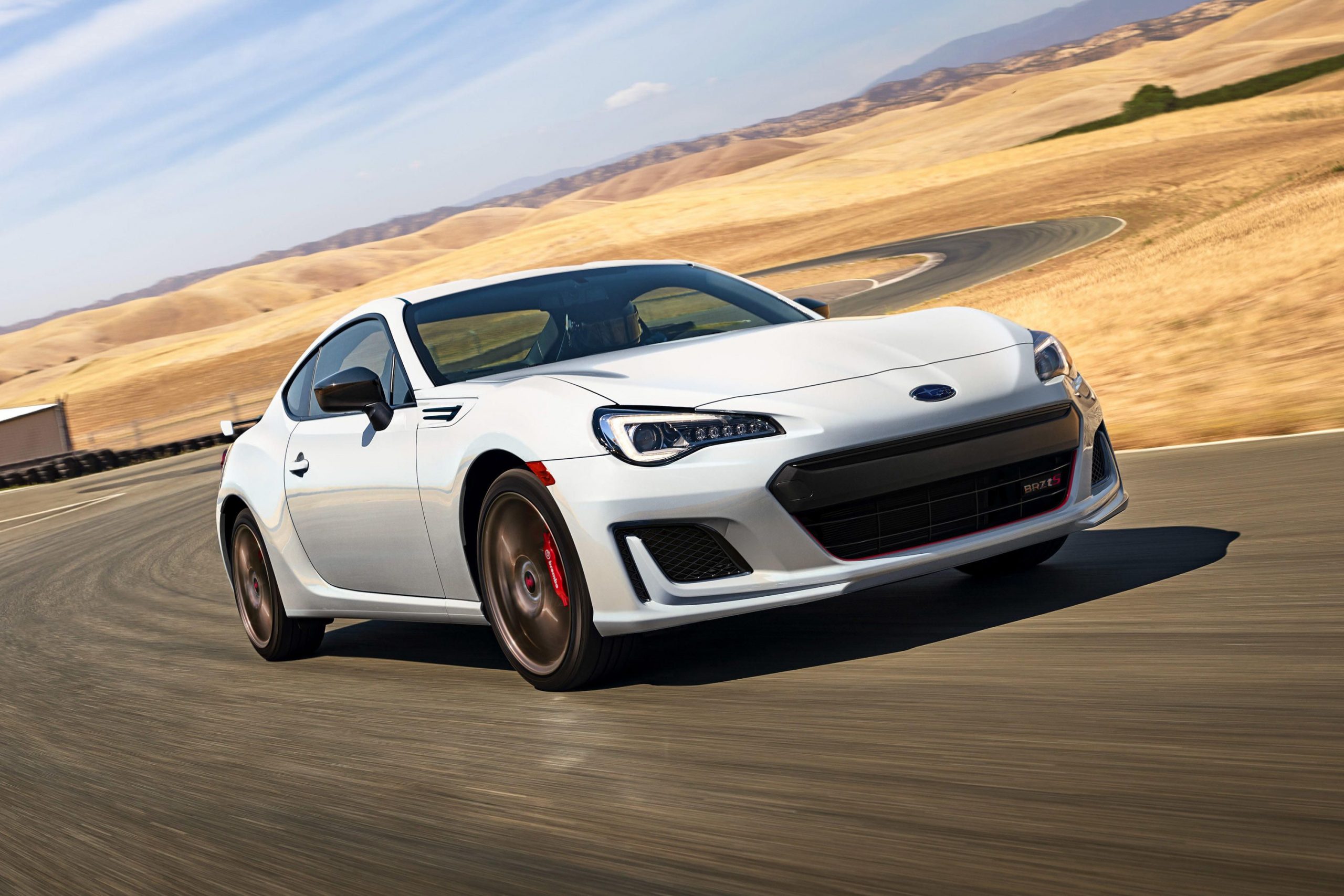 The Subaru BRZ, which is mechanically identical to the fourth-ranked Toyota 86, ranks sixth with a score of 7.4. The two rear-wheel drive coupes differ in styling and their price, with the Toyota 86 being more affordable by over $1,785 when comparing the two coupe's starting MSRP. However, the Subaru 86 offers a more premium interior with leather upholstery and a leather steering wheel. Pricing for the Subaru BRZ starts at $28,845.
Honorable Mentions:
Mazda MX-5 Miata
The
Mazda MX-5 Miata
did not receive an official iSeeCars ranking due to the fact that it didn't receive a safety score. However, the classic
roadster
fares well above the segment average for long-term reliability and value retention. It also has excellent
fuel economy for the class
at 26
mpg
city and 35
mpg
highway. The two-seater isn't ideal for carpool duty, but its agile handling and driving dynamics make it a fun driver for anyone who doesn't require a lot of passenger and cargo space. The
Mazda MX-5 Miata
starts at $26,850, while its RF
hardtop
models exceed the $30,000-mark.
Hyundai Veloster N
The 2020
Hyundai
Veloster N
had a starting
MSRP
of $27,600, but the 2021 model's MRSP climbed to $32,250. The
Veloster N
includes an electronic limited-slip
differential
and a variable exhaust. It has a 2.0-liter
four-cylinder engine
and gained 25
horsepower
in 2021 to increase from 250 to 275.
Dodge Charger
While technically a muscle car, the Dodge Charger earns an honorable mention for its power and performance. The Charger comes standard with a
3.6-liter V6 with 292
horsepower
and 260
lb-ft of torque
, and it can accelerate from zero to 60 in 6.5 seconds. All available engines include an
eight-speed
automatic transmission
. It also has a spacious interior and ample passenger room to suit drivers looking for a powerful family vehicle. A base
Dodge
Charger comes in at just under the $30,000-mark at $29,995.
Best Used Sports Cars Under $30,000
When looking for the best
affordable sports cars
, many of the highest-rated versions can be found for under $30,000 new. However, there are a few more expensive
sports cars
that only meet the $30,000 price-point when purchased used. Additionally, the options above cost under $30,000 only in their base trims, so opting for used versions can get you a more powerful or premium version.
Along with the vehicles mentioned above, here are the best used sports cars under $30,000:
#1 2016 Audi S4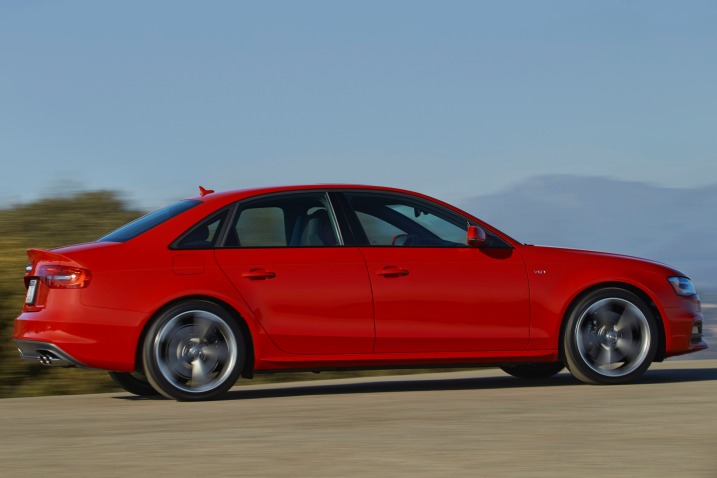 The 2016 Audi S4 earns the spot as the best used sports car, earning a score of 8.8 for its longevity, value retention, and safety scores. The performance variant of the four-door Audi A4, the S4 comes with a supercharged V6 engine and a six-speed manual or seven-speed dual-clutch automatic transmission. The S4 Premium Plus trim comes standard with an adaptive suspension and all-wheel drive. The 2016 Audi S4 for sale costs an average of $27,095.
#2 2016 Audi TT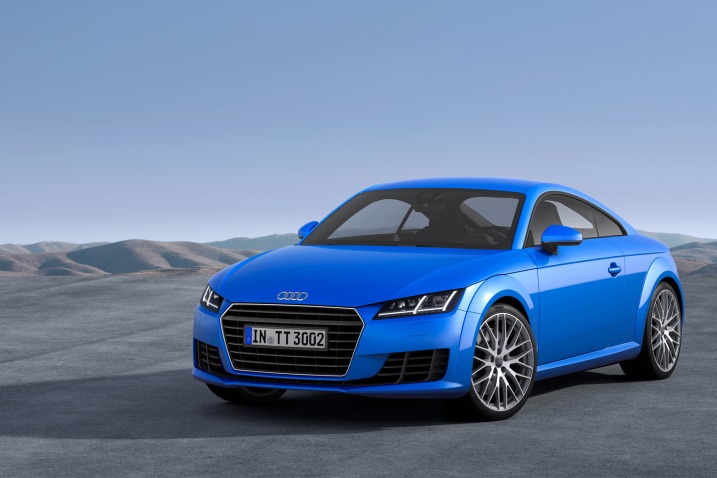 Ranked second is the Audi TT, which doesn't receive an official iSeeCars quality score because it isn't rated for safety. However, it is the sports car with the highest long-term reliability according to our longest-lasting cars study, so it is worth considering if you want a quality affordable sports car that can double as a daily driver. The Audi TT offers all-wheel drive, a sophisticated interior, and impressive driving performance. A used Audi TT from the 2016 model year can be found for an average of $28,629.
#3 2018 Nissan 370Z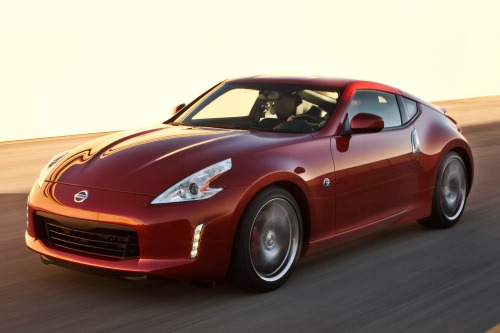 Ranked third is the Nissan 370Z, which like the Audi TT, did not receive an iSeeCars score due to its lack of a safety rating. However, it is among the longest-lasting sports cars in its class and has superb value retention. Available as a coupe or convertible roadster, it comes standard with a 332-horsepower V6 engine and a six-speed manual transmission. A 2018 used Nissan 370z costs an average of $27,030.
Honorable Mention:
2018 Volkswagen Golf R
While it isn't technically a sports car, the Volkswagen Golf R deserves consideration for its performance. The
Golf
R is the high-performance variant of the popular and versatile
Volkswagen
Golf
hatchback
offering the performance of a
sports car
and the utility of a small
crossover
. It comes with a 292-
horsepower
four-cylinder
turbo
engine and is equipped with
all-wheel-drive
. Features include
adaptive
chassis control, sports seats, leather upholstery, and automatic high-beam headlights. A used 2018
Volkswagen
Golf
R for sale
costs an average of $29,859.
Bottom Line
When it comes to buying
sports cars
under $30,000,
there are a wide range of reliable and safe vehicles to choose from that will retain their value. And whether you want a
new car
or a used one, you can find a quality
sports car
while keeping
practicality
in mind. There are safe and reliable daily drivers for those who want more power and speed than a
Honda Accord
midsize
sedan. When buying a used
sports car
, it's recommended that you get a vehicle history report and have it inspected by a trusted mechanic. You can also refer to the iSeeCars
VIN Check report,
which will provide you with all the information you need to make a smart car buying decision.
If you're interested in a new car or a used car, be sure to check out iSeeCars' award-winning car search engine. It uses advanced algorithms to help shoppers find the best car deals across all sports cars and other vehicle types and provides key insights and valuable resources, like the iSeeCars free VIN check report. Filter by make, model, interior color, exterior color, price, fuel type, and special features to find the best deal on your next vehicle.