Co-Founder of Ambitious Project To Help Provide Equal Access To Higher Education Earns Business Scholarship
BOSTON, May 2018 -- Harvard University senior Cole Scanlon is the 2018 iSeeCars.com Future Entrepreneurs Scholarship winner. The award recognizes his outstanding achievements in social entrepreneurship as the co-founder and co-director of
Fair Opportunity Project
.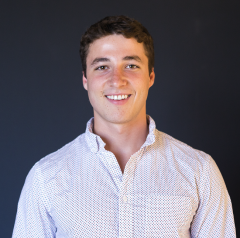 Scanlon's edtech nonprofit collaboratively created and continuously updates a free 70-page college application and financial aid guide. Since its publication, the Guide has been sent to 64,000 public schools, hosted on over 50 websites, downloaded in 204 countries, and translated into Spanish and Mandarin.
Recognizing the disparities in access to college admissions resources, Fair Opportunity Project aims to give students in underperforming schools an equal chance to attend college. Scanlon and co-founder Luke Heine were honored by Forbes 30 Under 30 Education 2017.
"Cole Scanlon has made an impressive contribution to college admissions," said Phong Ly, iSeeCars.com CEO and co-founder. "We're proud this year's iSeeCars Future Entrepreneurs Scholarship will help acknowledge his project's work. It's exciting to see Cole's passion for entrepreneurship and I look forward to seeing what's next for him."
The annual $1,000 iSeeCars.com Future Entrepreneurs Scholarship was established to help inspire and support the next generation of business owners. Ly and Chief Technology Officer Vineet Manohar both share a passion for entrepreneurship and innovative solutions that led them to found iSeeCars.com.

After graduating from Harvard with an applied mathematics and economics concentration, Scanlon will enroll in an MSc in evidence-based social intervention and policy evaluation program at Oxford University this fall. He hopes to continue his social entrepreneurship and influence K-12 educational policies in the future.
About iSeeCars.com
iSeeCars.com is an automotive data and research company that helps consumers find the best car deals by providing key insights and guidance. It has saved users over $157 million by applying big data analytics powered by over 25 billion (and growing) data points and using proprietary algorithms to objectively analyze, score and rank millions of cars and thousands of dealers. Based in Boston, iSeeCars.com was founded by former TripAdvisor and SAP executives determined to improve the car shopping experience.